Batman Statue Details:
This life-size batman statue is cast from high-quality bronze material. We could clearly see that the surface of the bronze sculpture is very unique. This famous Marvel movie bronze Batman is located on the AMC walkway that could be found in downtown Burbank.
Fans could come and see the statue anytime and take pictures with it. Well, the whole body of the sculpture is very large and strong, which is completely in line with the common image of Batman. Of course, YouFine artists could also cast a bronze Batman sculpture with the same proportion and high degree of restoration for you.
Where is the Batman Statue?
Batman sculpture unveiled in Burbank. And, American Fine Arts President Brett Barney cast, finished and installed this famous Marvel figure sculpture.
This huge Batman statue has received many positive reviews. Additionally, Digital sculptor Alejandro Pereira Ezcurra designed the reimagined of Lee's famous 2002 Batman in 3D. Then, the final statue was seven and a half feet tall and weighed 600 pounds. Of course, YouFine's skilled craftsmen could also skillfully create a realistic Batman sculpture in bronze.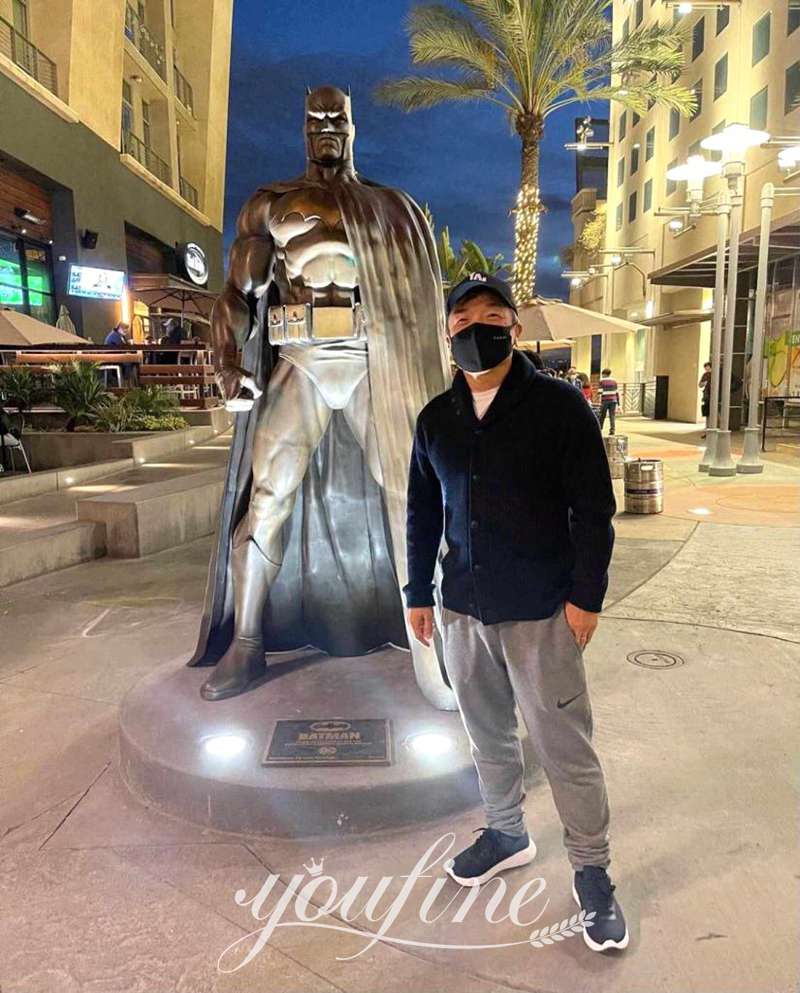 History of Batman:
Bruce Wayne, or Batman, is a superhero under the American DC Comics. Obviously, e first appeared in Detective Comics and was created by Bill Finger and drawn by Bob Kane. The most interesting thing is that Batman is the first superhero in comic history without superpowers.
Bruce Wayne was born in the Wayne family of Gotham's four major families. because of the unfortunate death of his parents. Determined to confront the city's deepest sins, he travels the world and learns the art of fighting. And, he used high-tech equipment and physical strength to fight crime. And, he turned into Gotham's dark knight "Batman".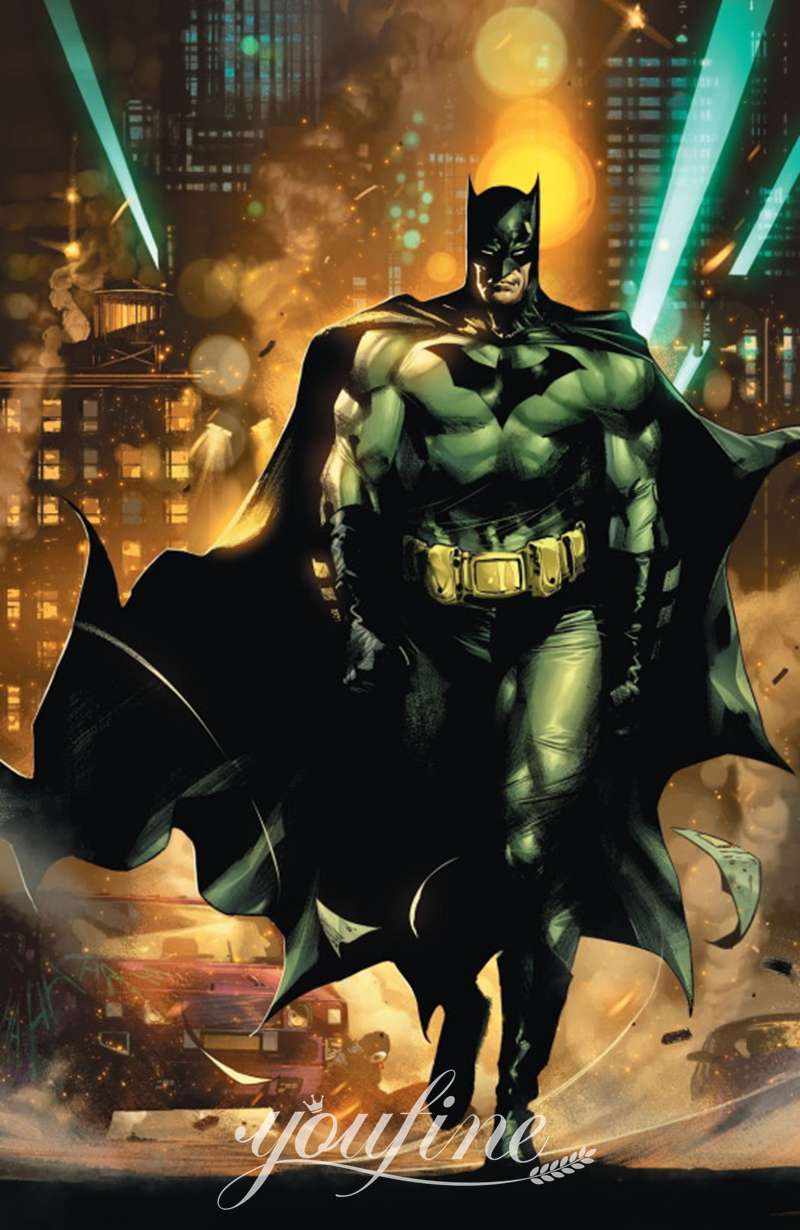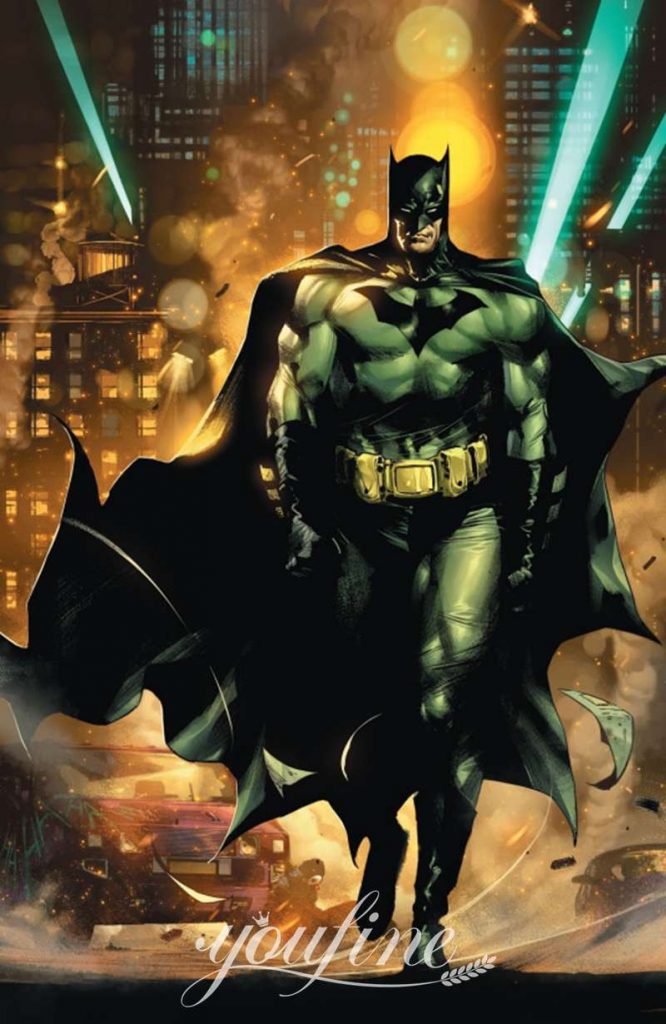 YouFine Sculptures are of Higher Quality:
First of all, our artists have rich experienced. They cast you a bronze Batman sculpture using the traditional lost wax method. And, this technique has been passed down from generation to generation through continuous inheritance and improvement. Also, our artists have mastered all the techniques and features. In this process, we used the silica sol method, an improvement that avoids white spots on the surface of the sculpture. Therefore, our sculptures are of better quality and more aesthetically pleasing.
Of course, if you want custom fiberglass sculptures, we could also provide you with high-quality Batman fiberglass sculptures. Our artists could meet your custom needs and thus be able to cast Batman statues in different sizes and colors.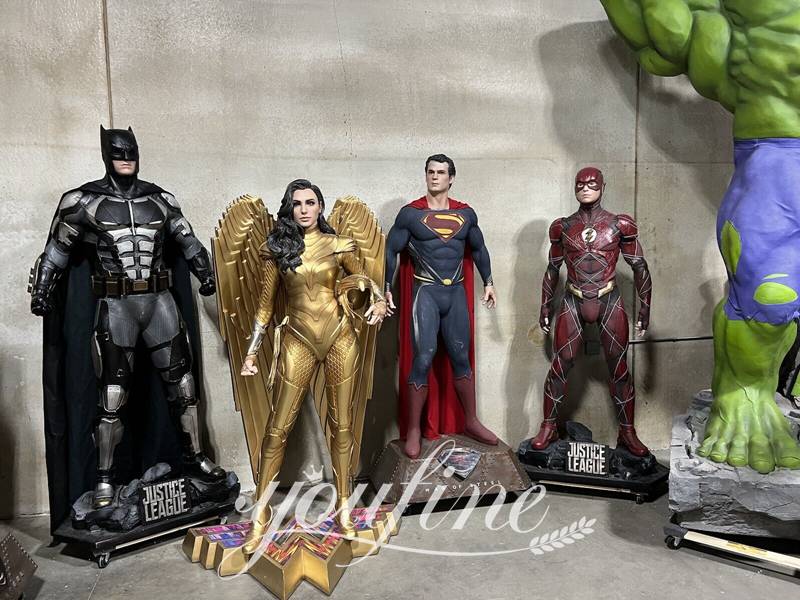 If you are a fan of Marvel comics and movies and would like a bronze Batman sculpture please feel free to contact us. Moreover, YouFine's sales would also provide you with satisfactory service and professional purchasing guidance.