Rooster Statue Description:
Such an interesting garden rooster statue, how could you miss it? And, this bronze rooster sculpture is perfect for decorating your garden. Especially in the city, we would feel so kind when we see such lovely poultry. In addition, the wings of the bronze rooster animal sculpture are lifelike. Especially the rooster's comb is distinctive. Among them, the feathers of the rooster's tail stand up tall and appear more imposing. Proud cocks are like the state of our lives. We are always ready to fight and never give up.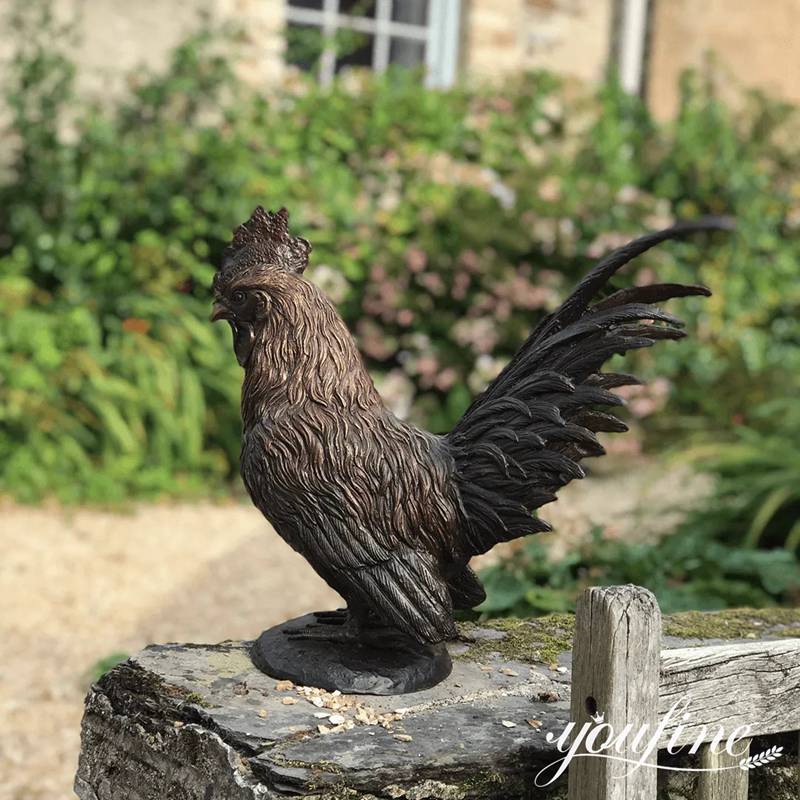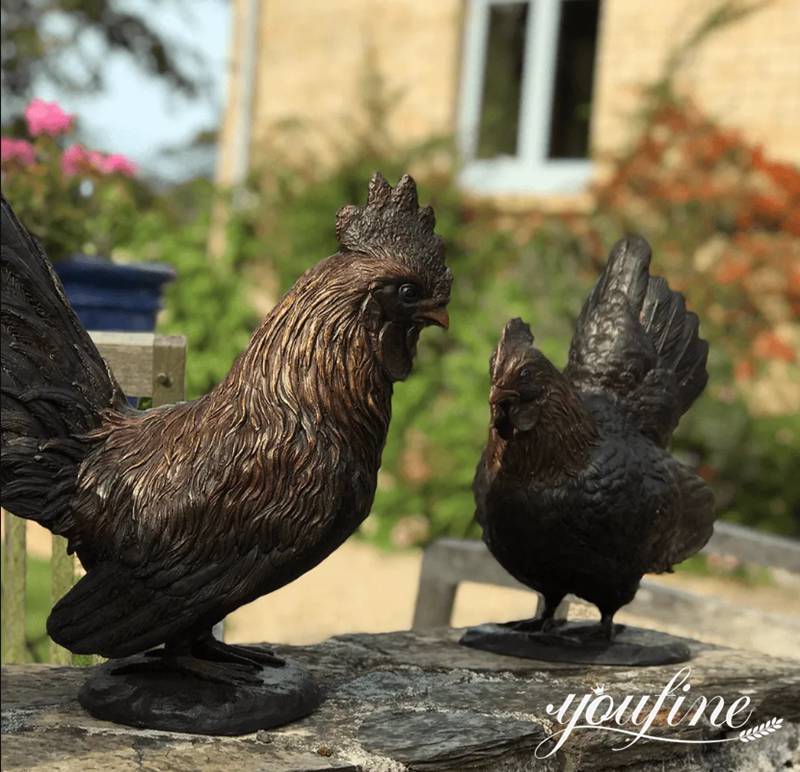 Good Luck is Symbolized by the Rooster:
In many countries, the rooster is a symbol of good luck. In China, we have many languages ​​to describe the good meaning of rooster. Among them, people believe that chicken blood could ward off evil spirits, so in many literary works, the use of chicken blood is described. In addition, the image of the rooster also appears on the national flag. In Mexico, the rooster is considered a strong male symbol.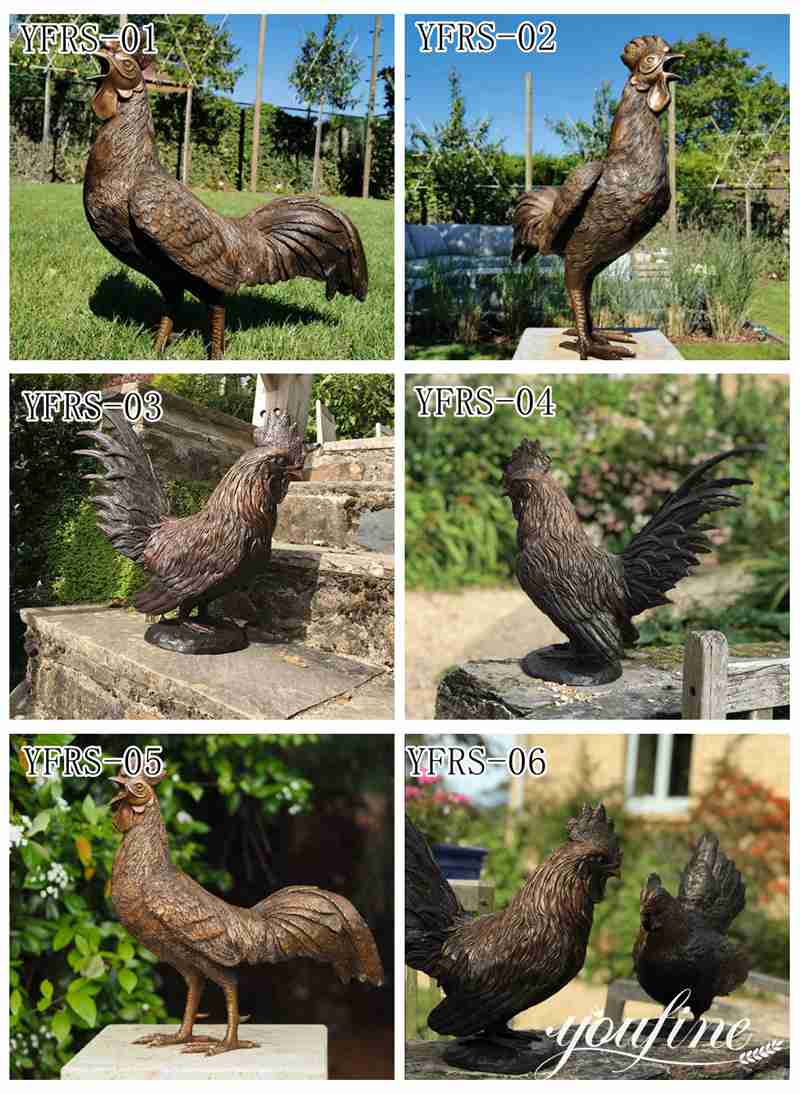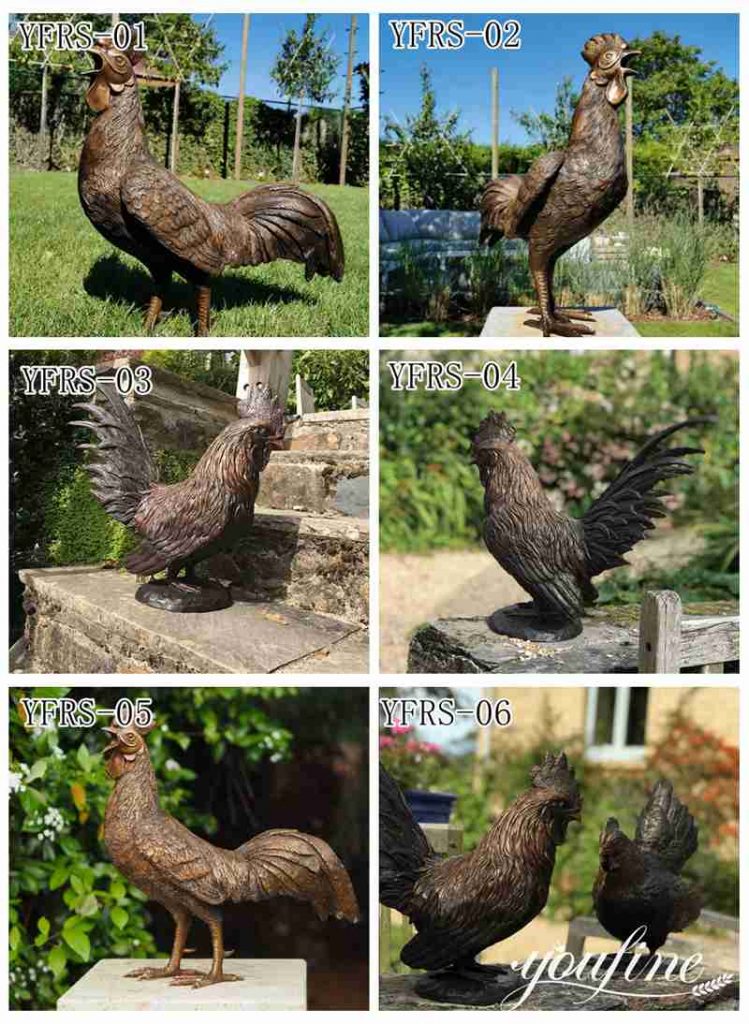 In addition, in Portugal, the garden rooster statue is also nice. Roosters have profound cultural significance. The most famous of these is the Barcelos rooster. Of course, we often see roosters with their heads held high in our lives. The attitudes of their lives are worth learning from. Then please cast a bronze rooster sculpture to decorate your beautiful garden.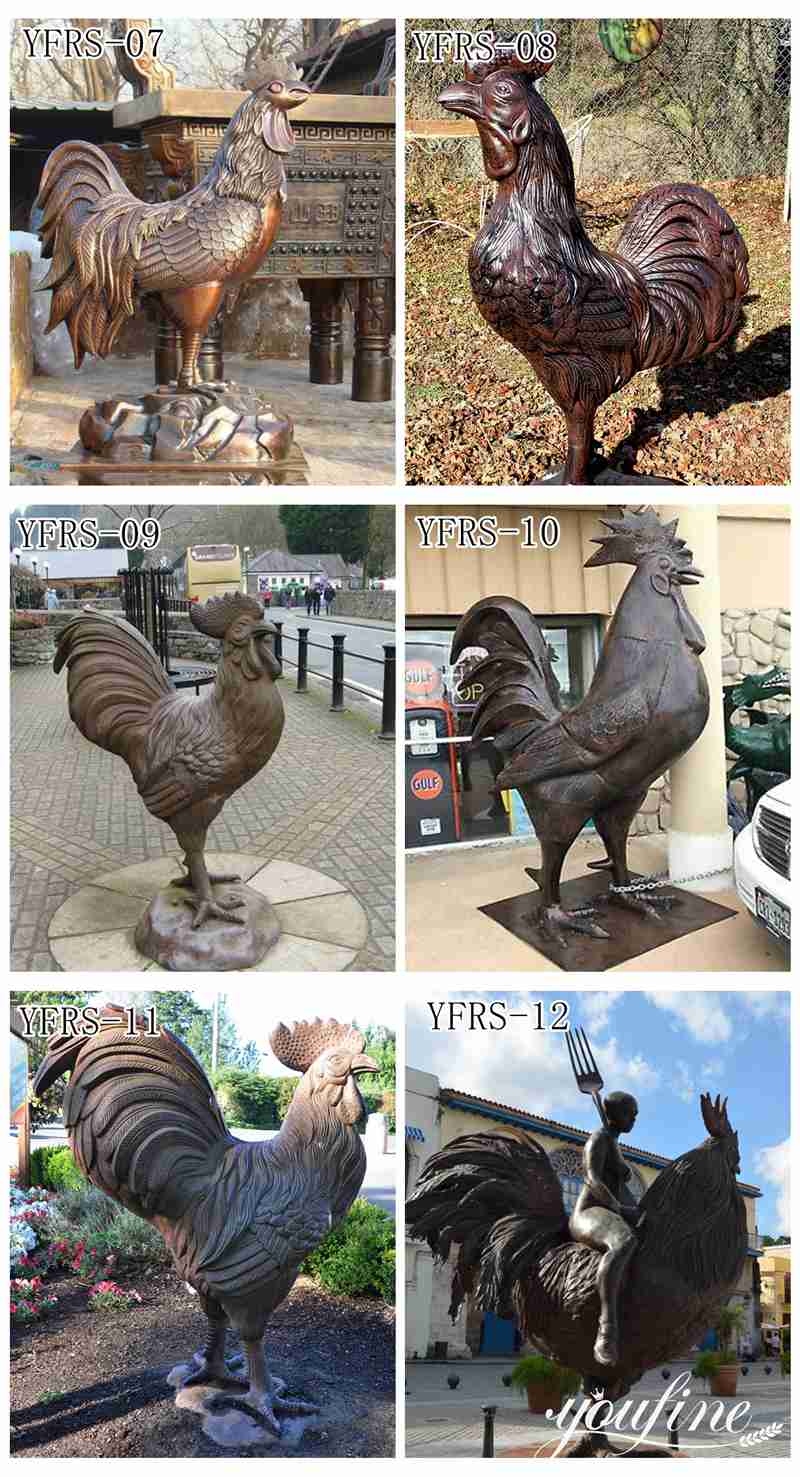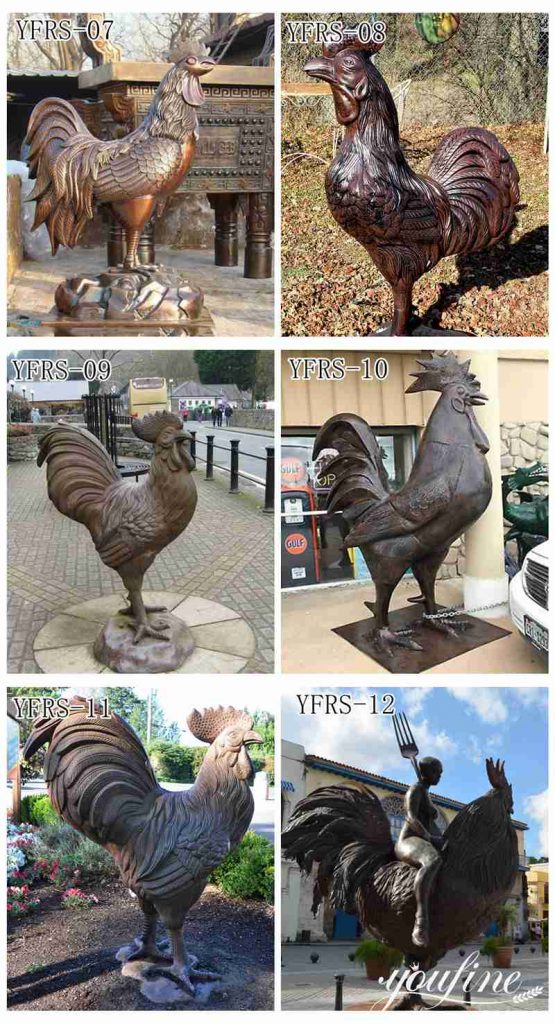 Has an Exquisite Clay Model:
YouFine has cast rooster sculptures for many clients. So if you want a delicate rooster statue. Then YouFine artists would provide you with the ultimate clay model. Especially our artists pursue the ultimate beauty. Without a doubt, the details of your rooster sculpture would be the most exquisite. And, you could choose our existing cock clay model for free. Not only would this save time, but it would also save you money.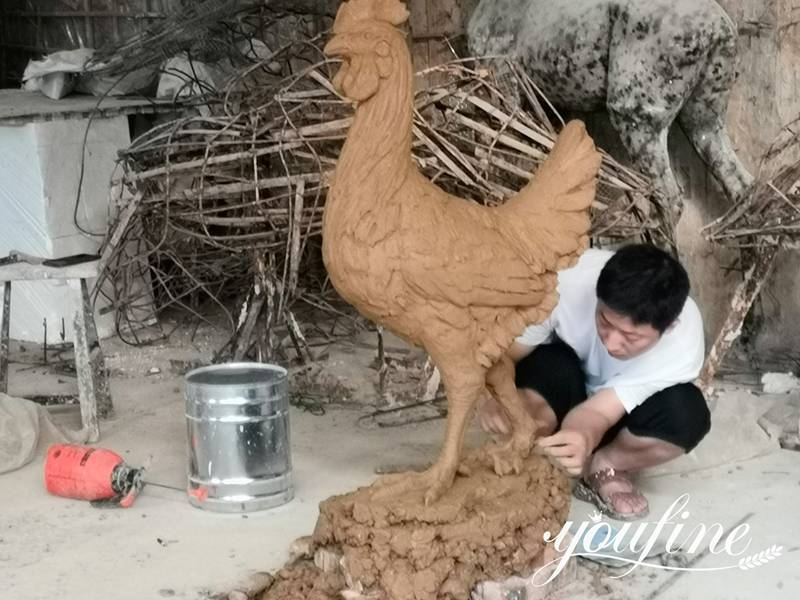 Chemical Coloring Method:
Our rooster sculptures are especially good. All of this comes from our wonderful artists. We not only have professional clay model artists, but also excellent coloring artists. In constant practice, they are able to meet all the color needs of customers. Especially we use the chemical coloring method, so the color of the garden rooster statue would become more natural over time.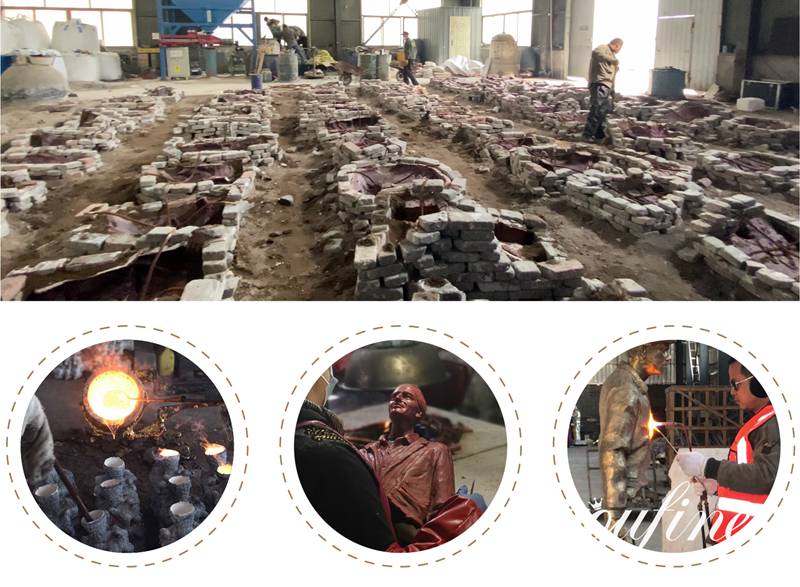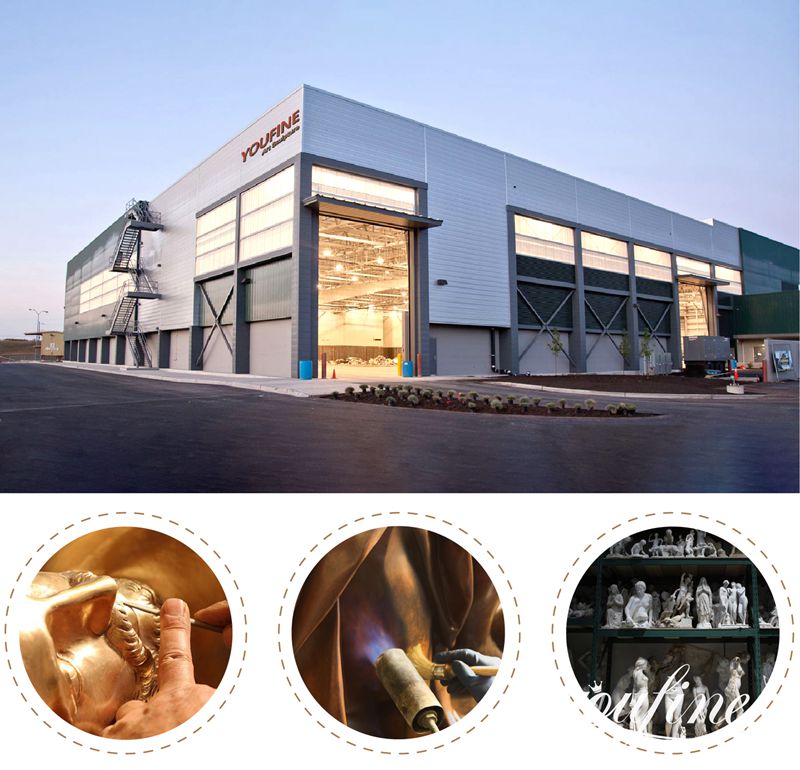 When this rooster bronze animal sculpture appears in your garden, yard, and aisle, it is sure to bring unexpected surprises and fun to you. Please feel free to contact us for direct factory prices.