Bronze football player statue:
This set of life size bronze football player statue was custom made for our client. The player is shown wearing casual sports shorts and shorts and professional football sneakers. Their nimble, steady bodies and feet are chasing a football ball. At this time, they are showing their sports style on the sports field, and they are active and energetic under the sun.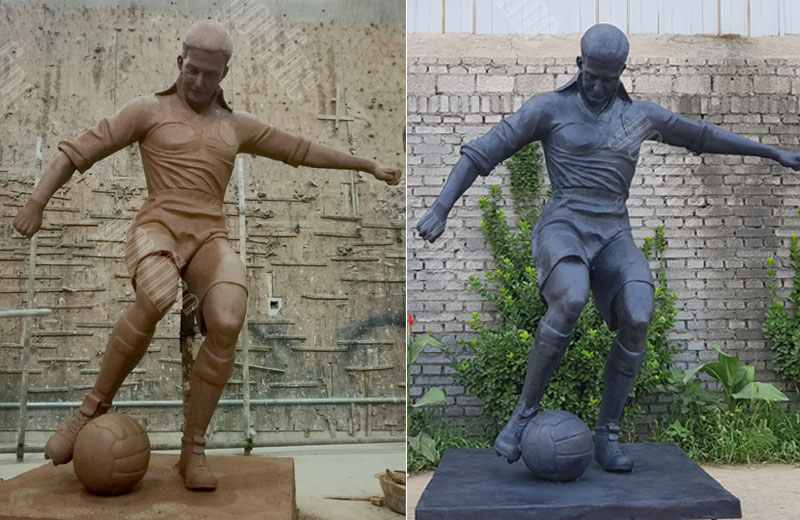 This group of bronze football player statues can be used as decorative artworks in stadiums, sports grounds, schools or outdoor public places. This set of statues shows us the sportsmanship of the athletes, and also tells people the importance of sports. In our daily life, we should also love sports like athletes, not only to exercise but also to enrich our daily life.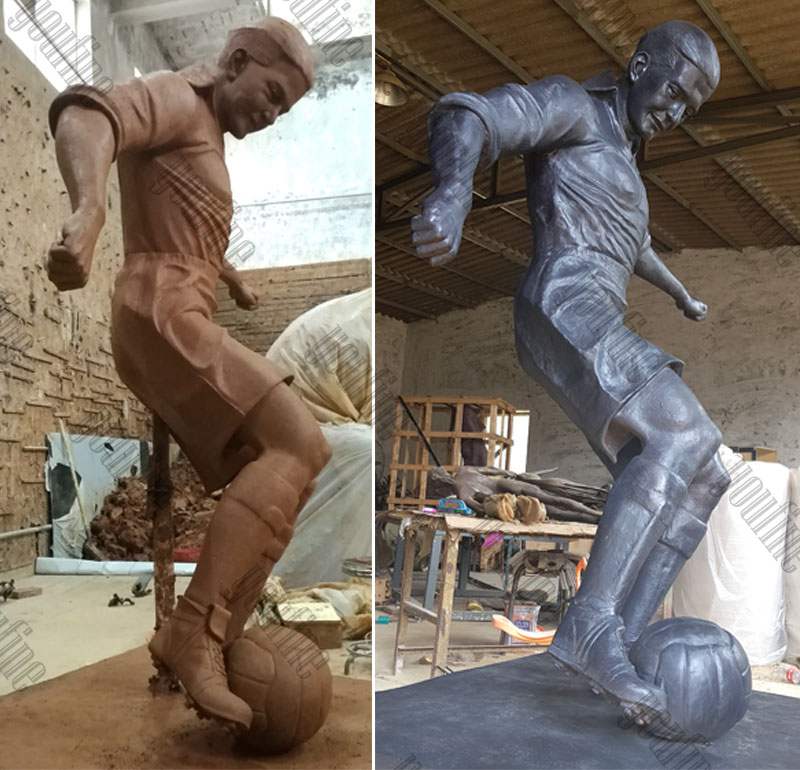 Grade-A quality:
Our bronze football player statues will be made of high quality bronze material. Our factory has very strict requirements on the bronze content, and the pure bronze content will reach 88% or more. In addition, the thickness of our bronze sculptures is between 5-7mm, so our sculptures are very strong and the quality is certainly unquestionable.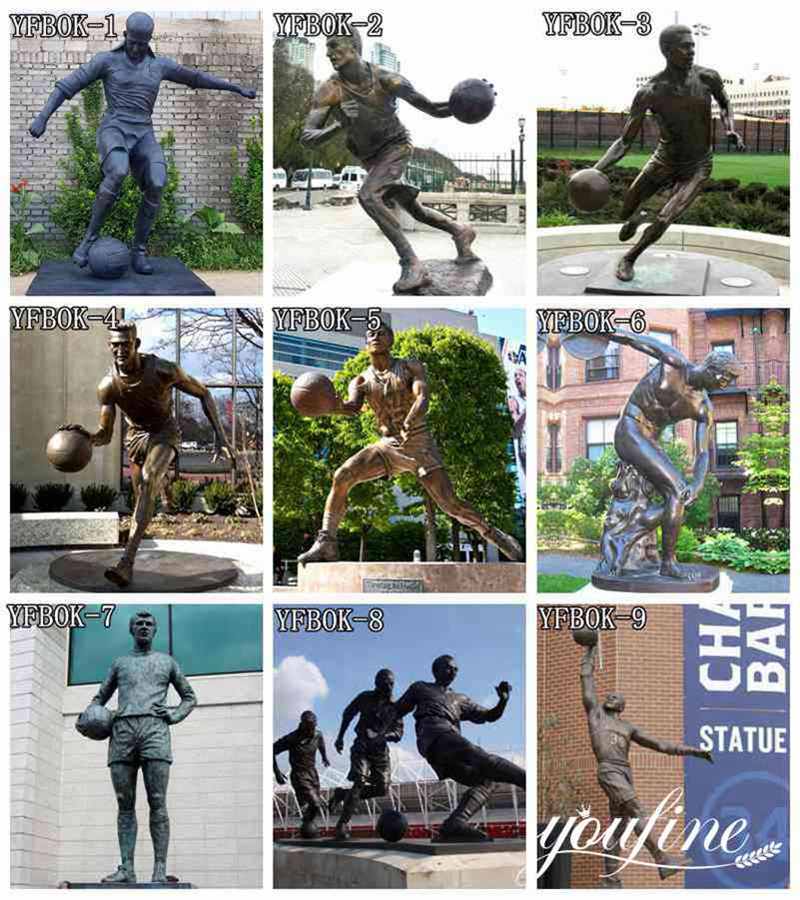 More Bronze football player statue:
You Fine is a professional bronze sculpture foundry, so we can provide you with a range of bronze athlete statue designs for you to choose from. Of course, we can also accept custom bronze statue designs. You can send us the pictures you need. You Fine has professional artists who can provide you with sculptures of 100% restored figures.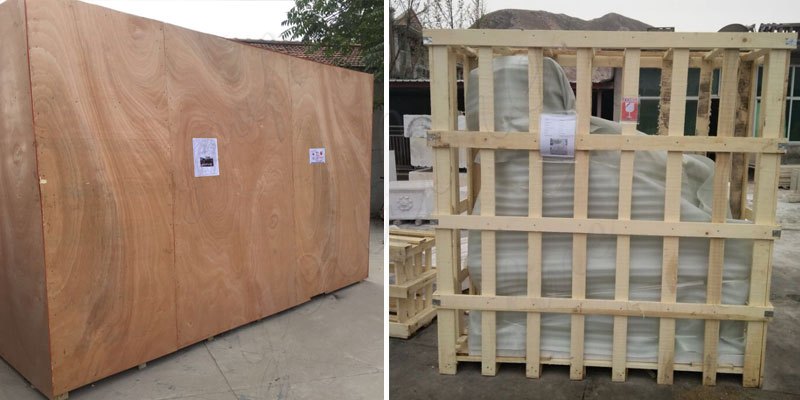 Our professional factory provides you with the best quality bronze football player statue works. If you are interested in our sculptures. Please feel free to contact You Fine for detailed information and price of the sculptures.