Introduction to Ancient Medusa Statue:
This lifelike ancient Medusa statue represents women's pursuit and maintenance of justice. We could see Medusa's head with a twisting snake. Obviously, the original sculpture in ancient Greece shows Perseus standing naked and triumphantly standing on Medusa. And, the original statue in Florence, Italy shows Perseus holding the severed head of Medusa the Gorgon. In his raised hand, blood gushed from Medusa's neck. So obviously, this sculpture shows that Medusa in turn killed Perseus.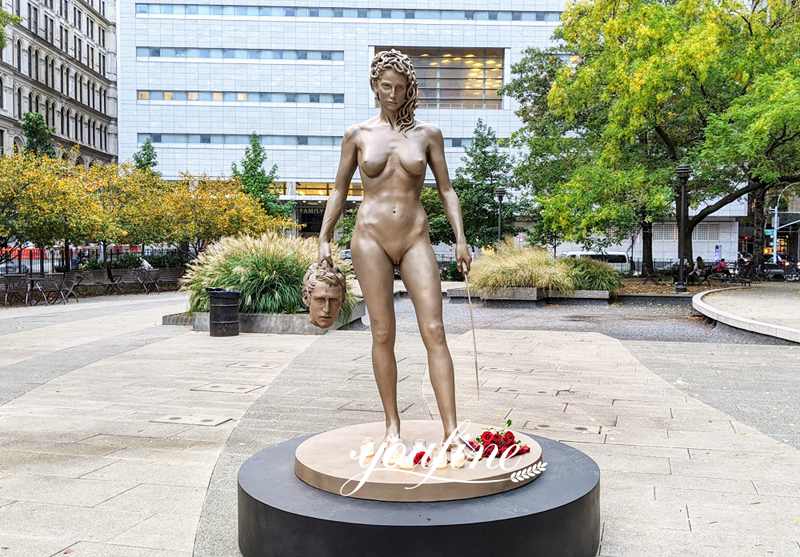 This Medusa sculpture, a Greek mythological figure, is located across the courthouse in Manhattan. This statue is the work of Argentine-Italian artist Luciano Garbati. Mr. Garbati showed an indomitable Medusa clutching Perseus's head.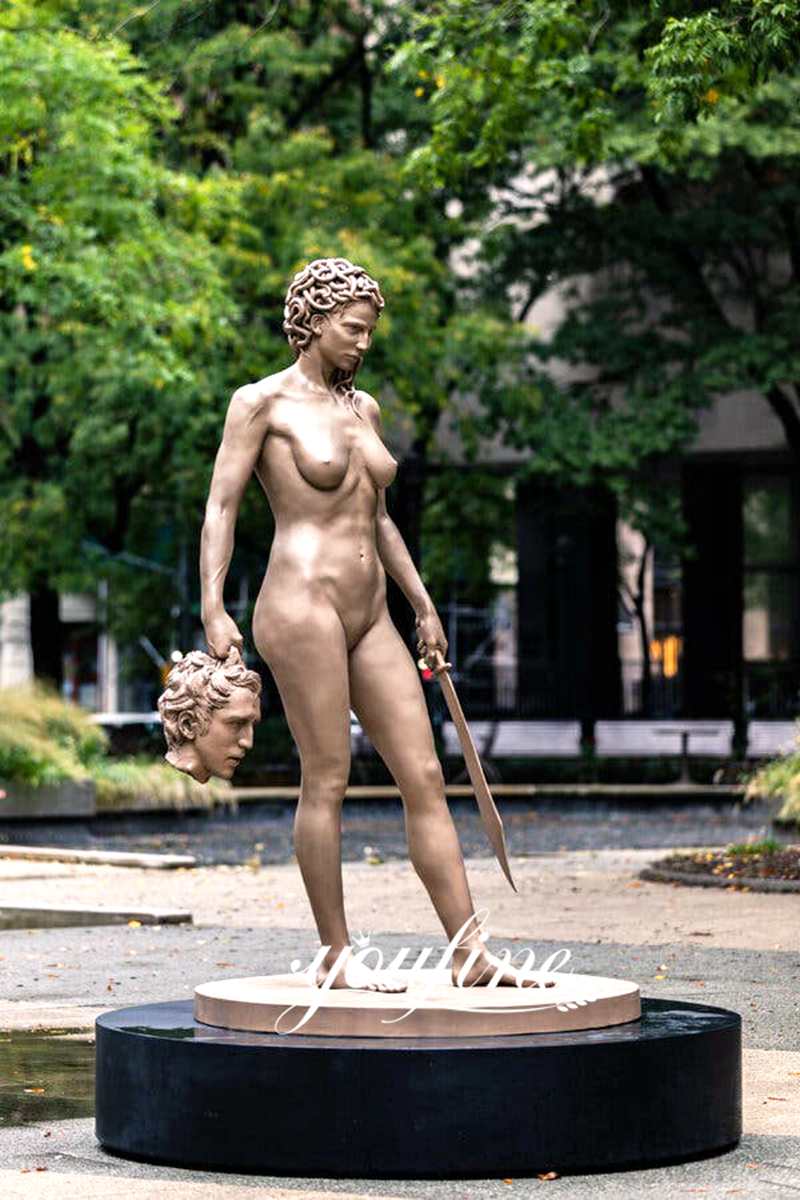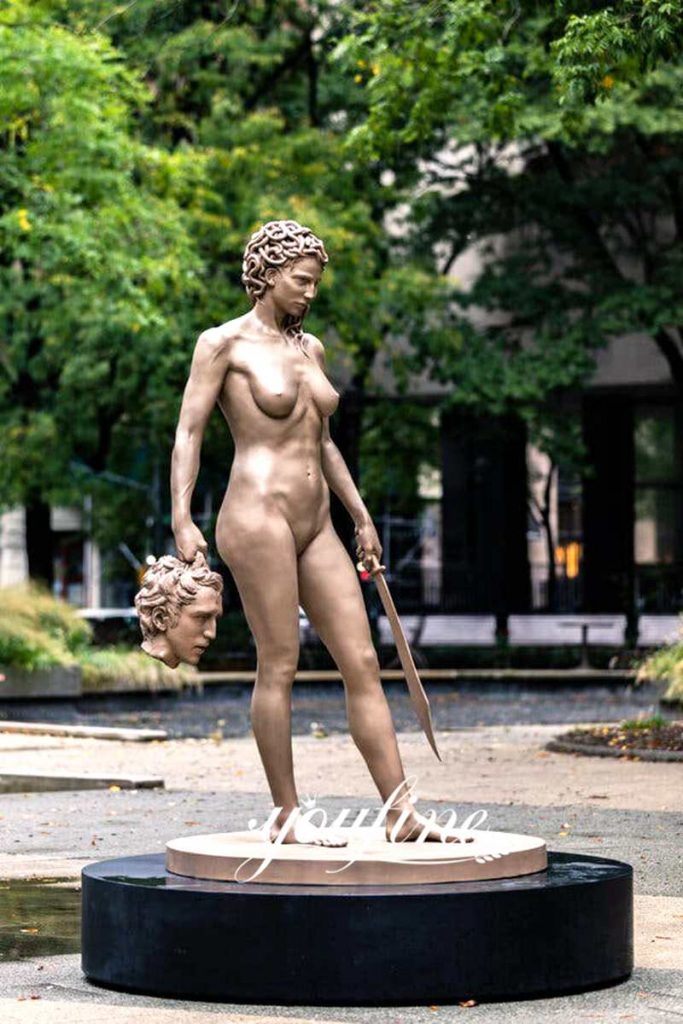 Monster in Ancient Greece:
Medusa is a snake monster from ancient Greece. Anyone who sees her eyes would be petrified. The hero Perseus killed this monster with the assistance of Athena and Hermes. Perseus give the head to Athena, so the head was in Athena's shield. The earliest written record of Medusa of the long poem by the ancient Greek poet Hesiod.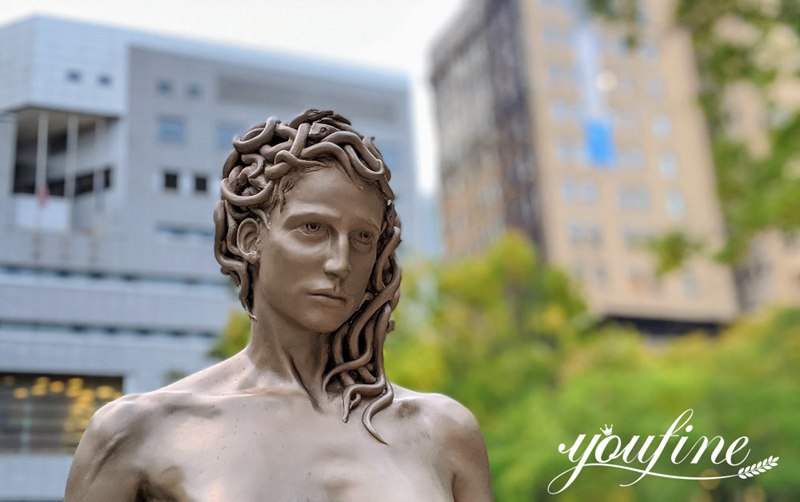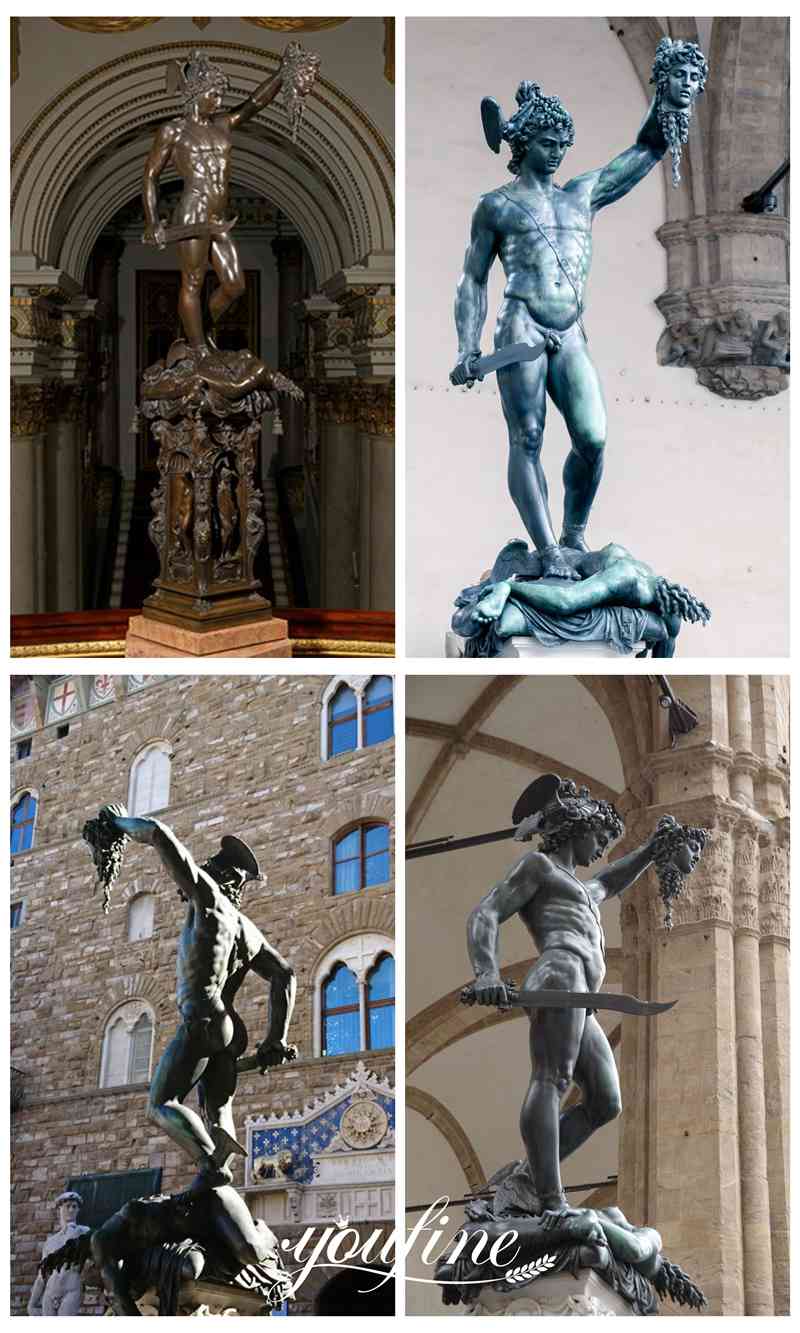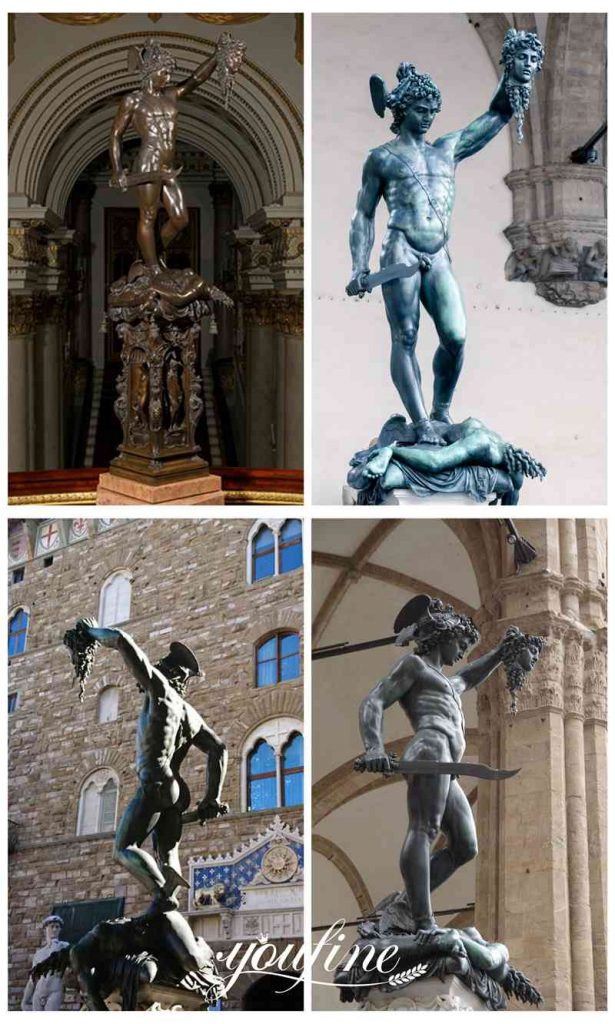 In Greek mythology, Medusa was raped by the powerful god Poseidon. But Poseidon was not punished, but instead accused Medusa of defiling the sanctuary of the goddess Athena and turning into a monster with snakes as hair. Moreover, Medusa could turn people into stone stars.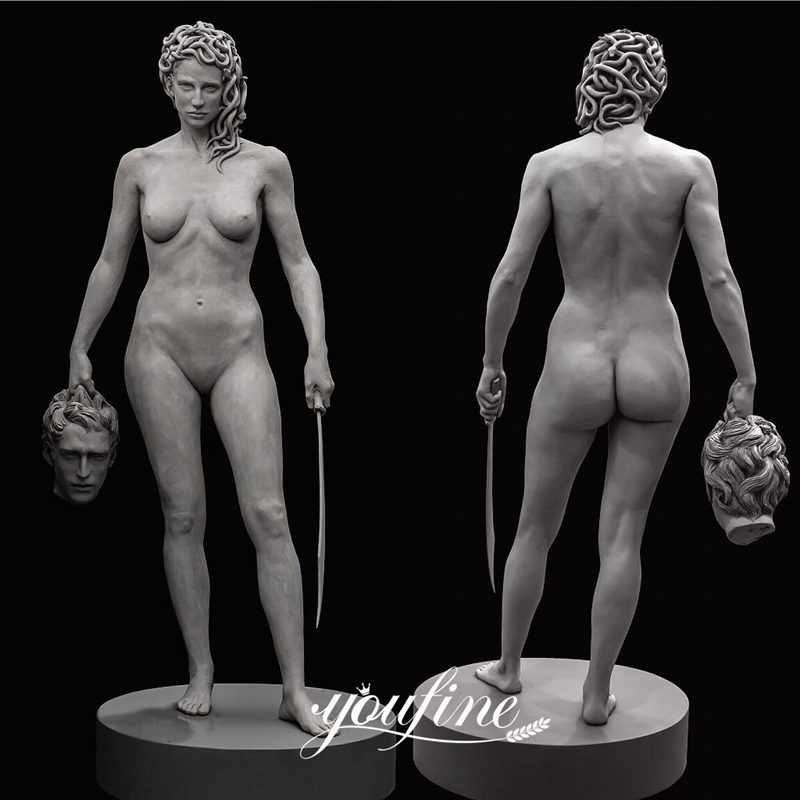 YouFine Traditional Casting Method:
YouFine's casting process is very professional. Especially we use the traditional lost wax method. This method has existed for 3000 years. Every bronze figure sculpture is cast through at least 33 complicated and rigorous processes. These craftsmanship include traces of traditional craftsmanship and modern technology of precision casting. Especially our artists could bring Medusa's expression to life. Moreover, the artists of YouFine pay great attention to details. Therefore, the Medusa sculpture would be more exquisite.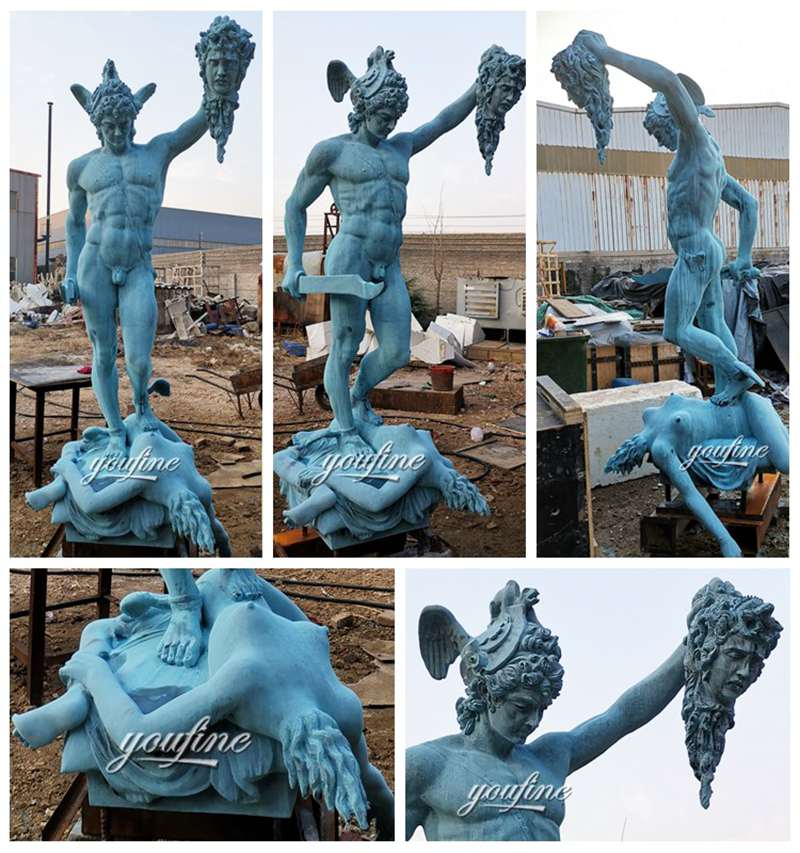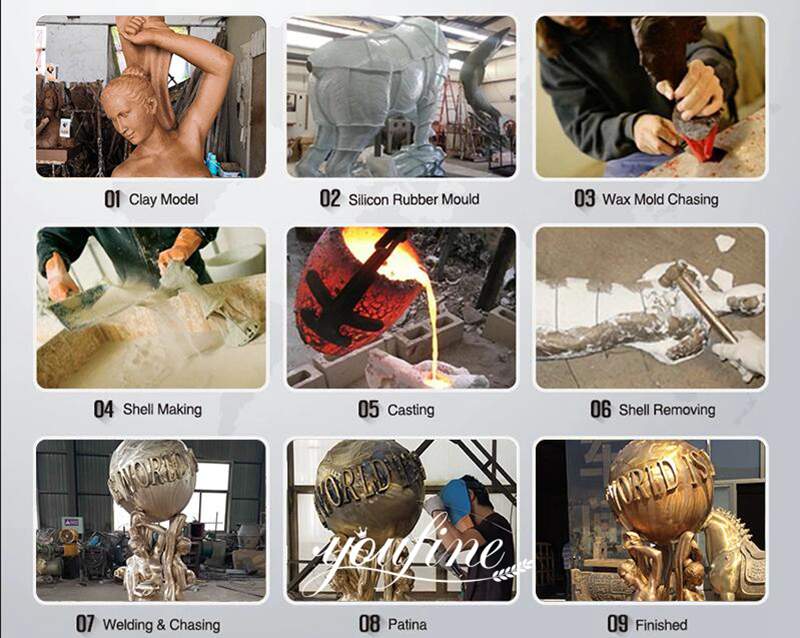 If you like this famous sculpture, please contact us immediately. YouFine would cast a beautiful Medusa sculpture for you. And, we would also provide you with affordable prices.