Bronze Hermes Statue Detail
YouFine bronze Hermes statue sits on a pedestal. This famous bronze sculpture of an ancient Greek mythological figure was created by artist Jean-Baptiste Pigalle. He treats the young god as tying his shoelaces. And Hermes turned his eyes to look into the distance. Moreover, with the violently twisting momentum of Hermes' entire body, this figure sculpture is obviously different from classical sculpture, but there is no Rococo-style affectation. This sporty, lively shape is reminiscent of Baroque art.
Artist Jean-Baptiste Pigalle:
Jean-Baptiste Pigalle was the last master of sculpture in the era of Louis XV. Also, he was born into a royal family of joiners and studied under the master Robert Rolla and portrait sculptor Rumo Onu. In addition, he has studied in Italy for three years. After returning to China, he became an academician at the Academy of Fine Arts.
Where is the Statue of Hermes?
Statue of Hermes in the Archaeological Museum of Olympia. In addition, the statue of Hermes in the Archaeological Museum of Olympia in Greece is over 2000 years old. This Hermes statue is generally considered to be the original work of the famous Greek sculptor Praxiteles. And, it is one of the few works of art in the world equipped with protection against damage from a major earthquake.
What is the Hermes symbol in Greek mythology?
Generally speaking, Hermes has winged shoes. Also, he wears a wide-brimmed hat and cane. In addition, there are two wings on the upper end of his hat. Hermes was the son of Maia, daughter of Zeus and Atlas, also known as Mercury in Rome.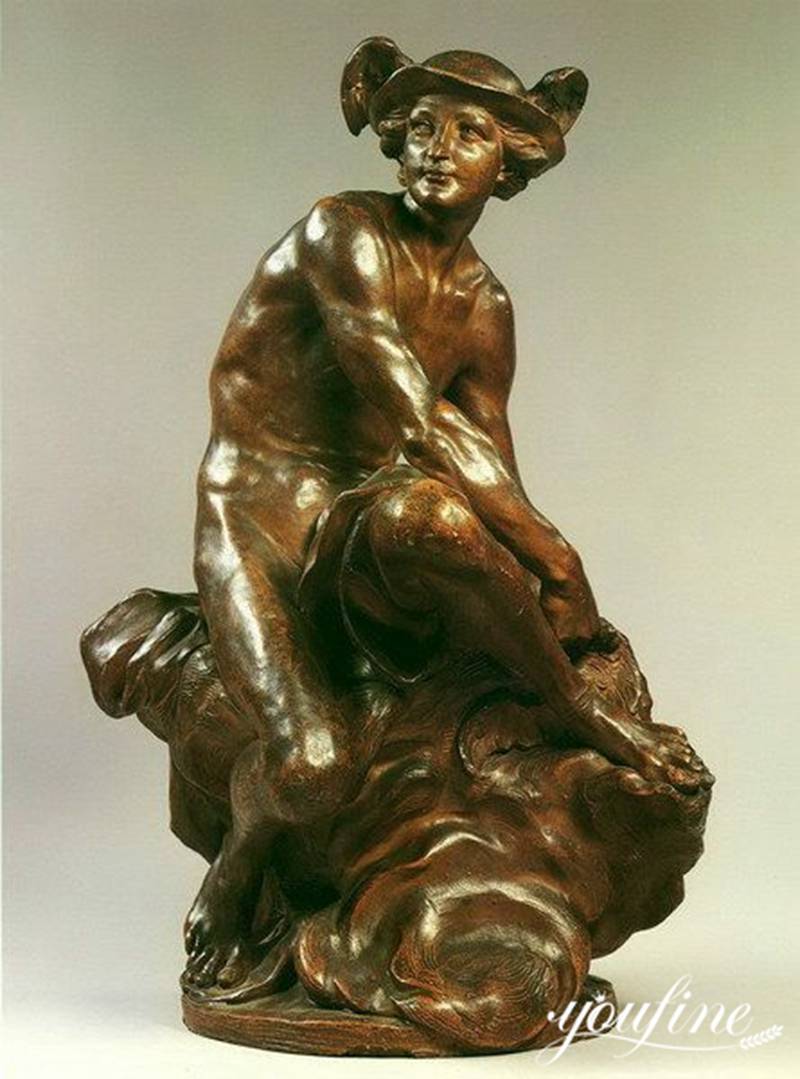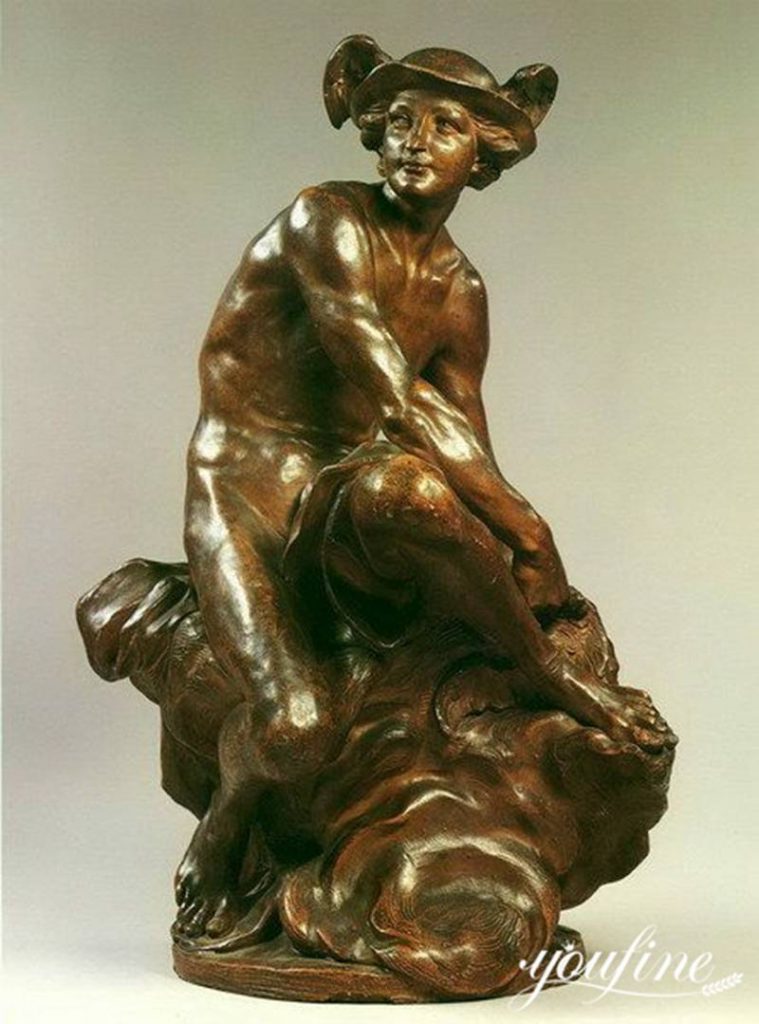 The main symbol of Hermes in Greek mythology is the scepter. This one is a winged scepter mating with two snakes. Among them, there are other gods carved on the scepter.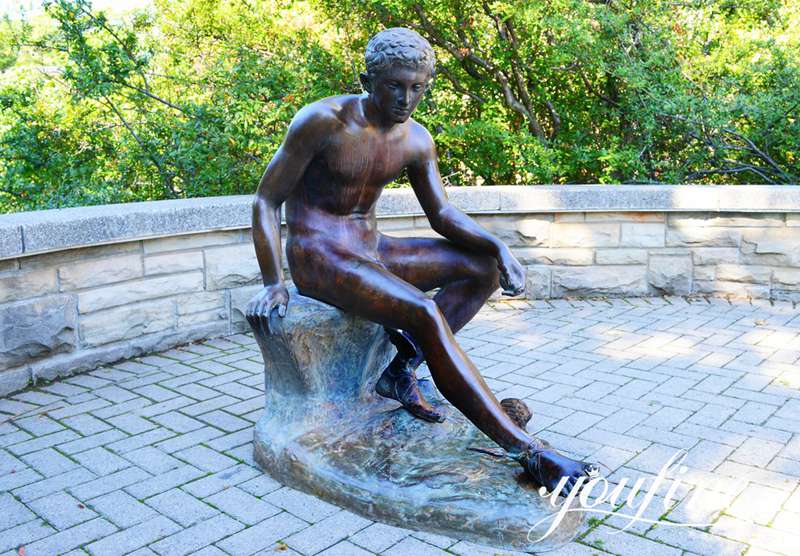 Own Most Excellent Model Artists:
YouFine would make one 1:1 clay model for bronze Hermes after getting the orders from our clients. YouFine clay model artists are the best and most excellent in the Greek mythology art area. And, YouFine clay model artists never stop the study to improve their technique of making vivid artwork. Of course, through more than 30 years of practice, our artists could make the most realistic Hermes clay model.
Overall, our artists could ensure the Hermes statue is similar to the original one. YouFine artists devote all of their hearts to artwork, every step you could feel it. Choose You Fine, choose the best bronze artwork! If you have a concern or question please click here to submit an Online Case Form. Feel free to email us directly: sales@you-fine.com