Man Chiseling Himself Details:
The vivid forehead of the bronze sculpture of the man chiseling himself depicts the character's struggle. In the course of life, we would always encounter challenges and opportunities. Then I bravely face the challenge and seize every opportunity in the continuous training.
You could clearly see that the YouFine self-carving statue is muscular and the body structure is very strong. Our artist carefully crafted this man carving his own destiny statue after studying the physical state of many bodybuilders. If you want a self-sculpted statue to inspire yourself to be brave. Well, YouFine sculpture of man chiseling himself is your best bet.
Excellent Clay Model Artist:
YouFine sculpture of a man chiseling himself is very real and exquisite. We all know that a perfect bronze figure must come from an exquisite clay model. Our clay model artists have been engaged in this artistic career all year round. Moreover, their requirements for the clay model are very high, as long as there is an inappropriate place, our artists would make repeated revisions. Especially the facial expressions of the characters, YouFine's artists strive to achieve 100% restoration.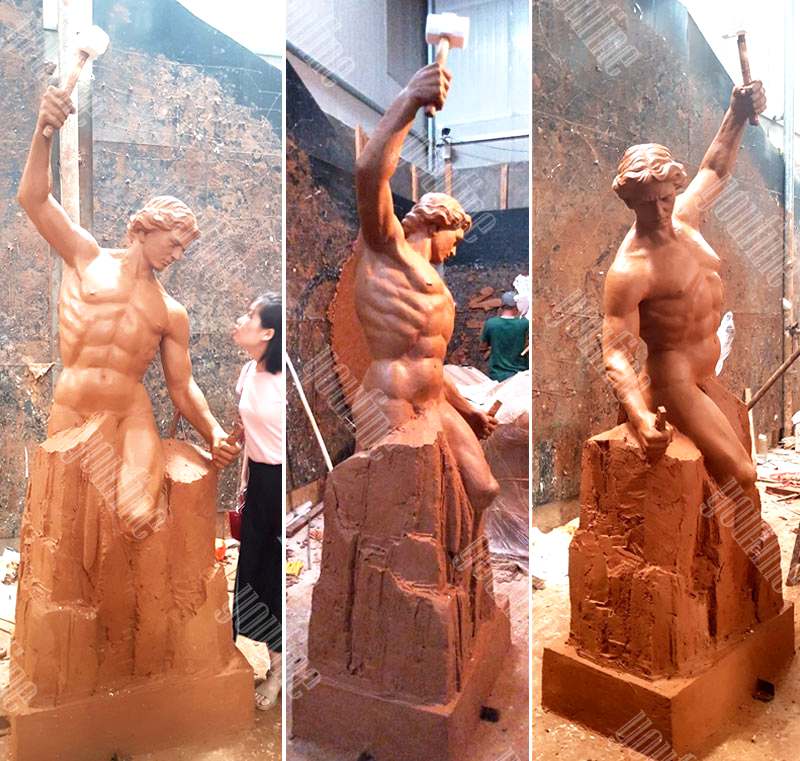 Provide Customized Services:
The YouFine factory offers a variety of custom services for man chiseling himself sculptures. First of all, we could offer you the color customization of the sculpture. Because our artists use chemical coloring. And, I've mixed up a variety of colors in my ongoing orders.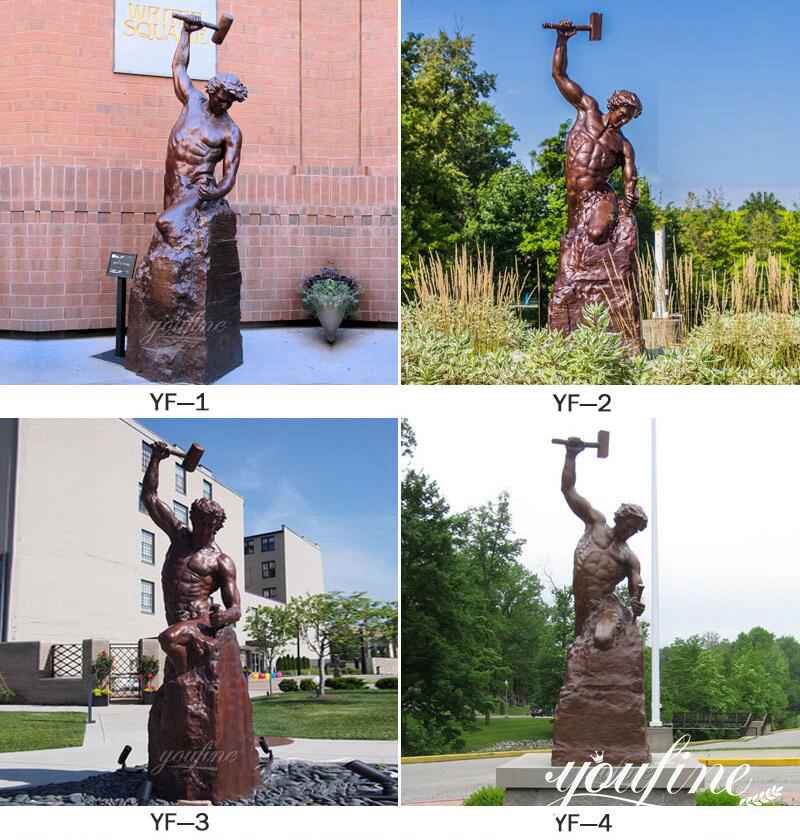 Also, the colors of our sculptures would become more and more natural over time. Secondly, our sculptural appearance could also be customized for you in a one-of-a-kind style. Therefore, you could provide us with photos. Our artist would completely restore the appearance of a man chiseling himself statue according to the photo.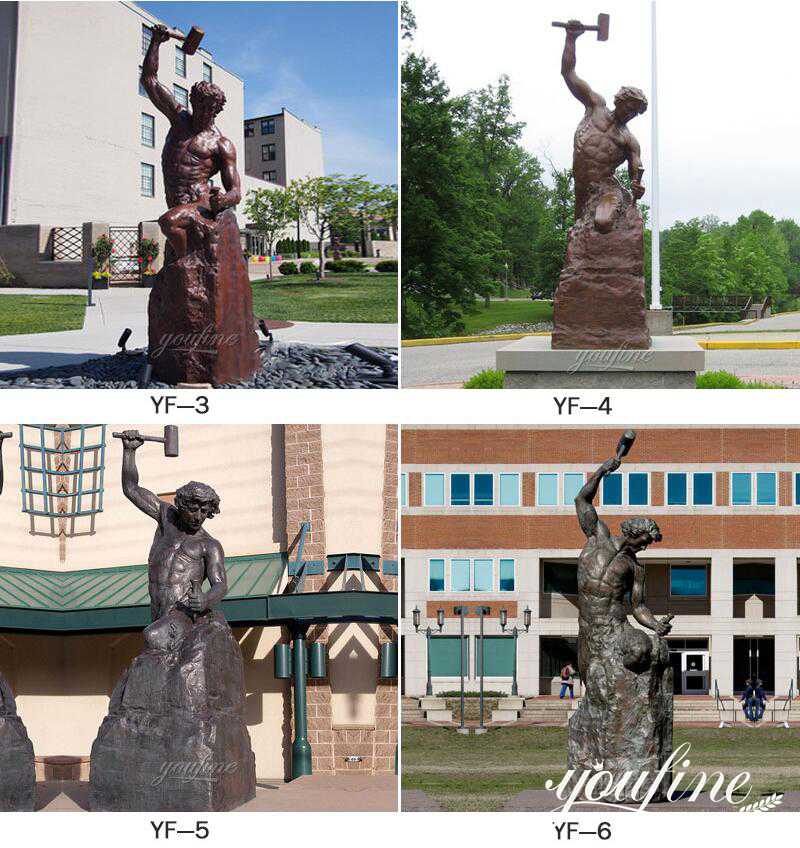 Of course, as a professional foreign trade bronze sculpture foundry, we export a large number of men carving their own destiny sculptures. YouFine bronze self-engraving sculptures are sure to please you. Please feel free to contact us for more latest 2022 Sculpture Design Catalog.