Aphrodite Statue Details:
This magnificent large bronze Aphrodite statue represents only a variation of the original Praxitelean. Although originally an oversized piece sculpted in Parian marble. But Knidos' Aphrodite was widely imitated and adapted by artists in the Greek and Roman worlds in many mediums and on many scales. Obviously, this Aphrodite statue is standing naked. We could tell her weight is on her right leg.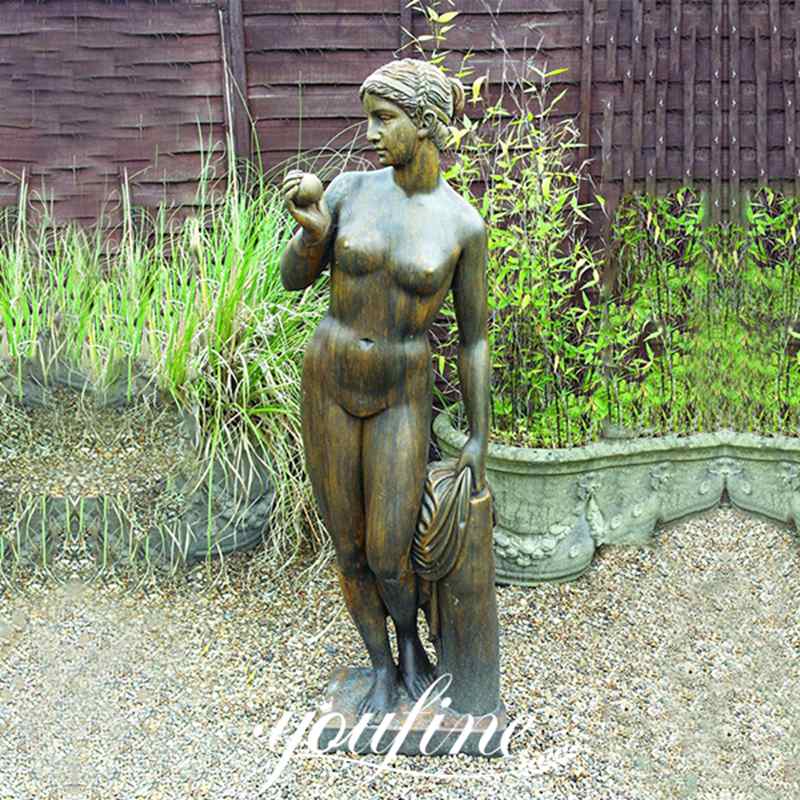 And her head turned to the left as if watching and looking for distant calls. Additionally, her right-hand cover her pubic area. Among the marble pieces, Aphrodite holds a pleated curtain in his left hand. And, the fold falls on a Hydria (water tank) standing on a pedestal. In addition, the statue is erected in a circular temple designed to be viewed from all directions. The goddess is depicted undressing in a "heroic nude" before (or after) bathing, as unconscious and glorious as the gods. Of course, YouFine would cast a replica of this famous Aphrodite statue for you.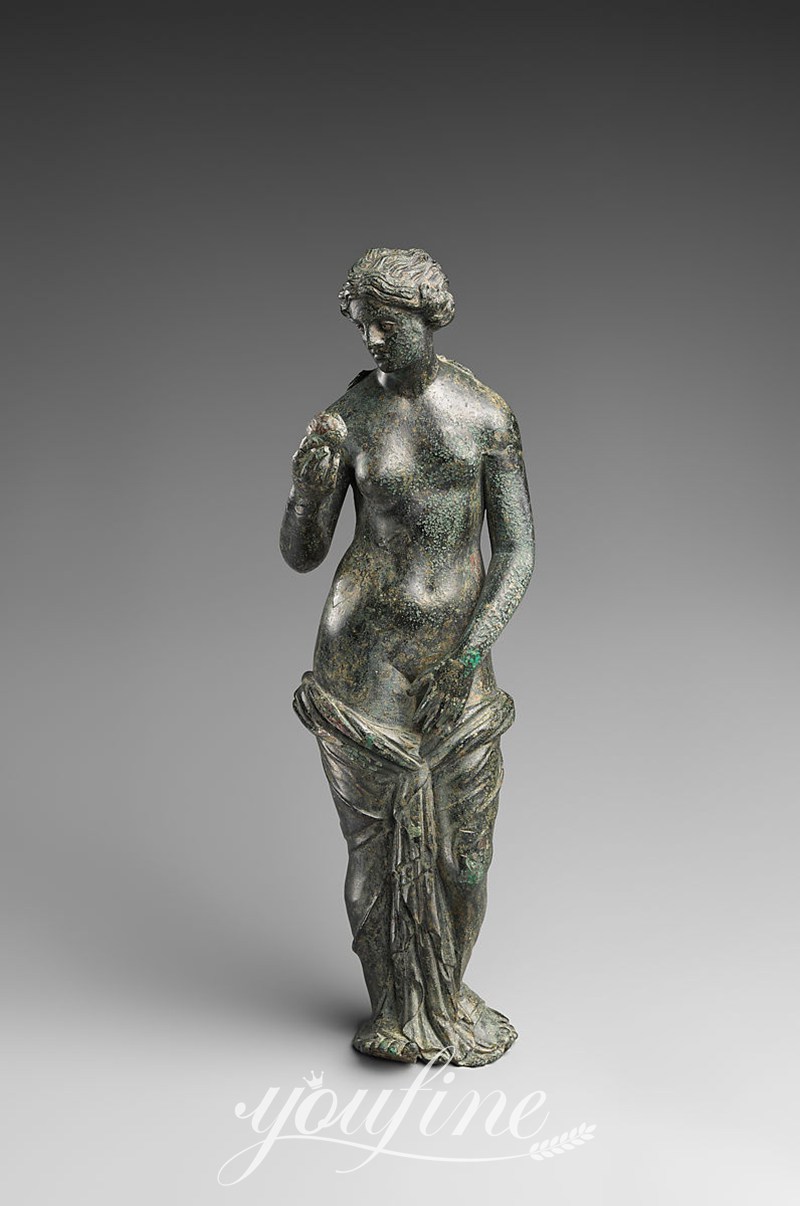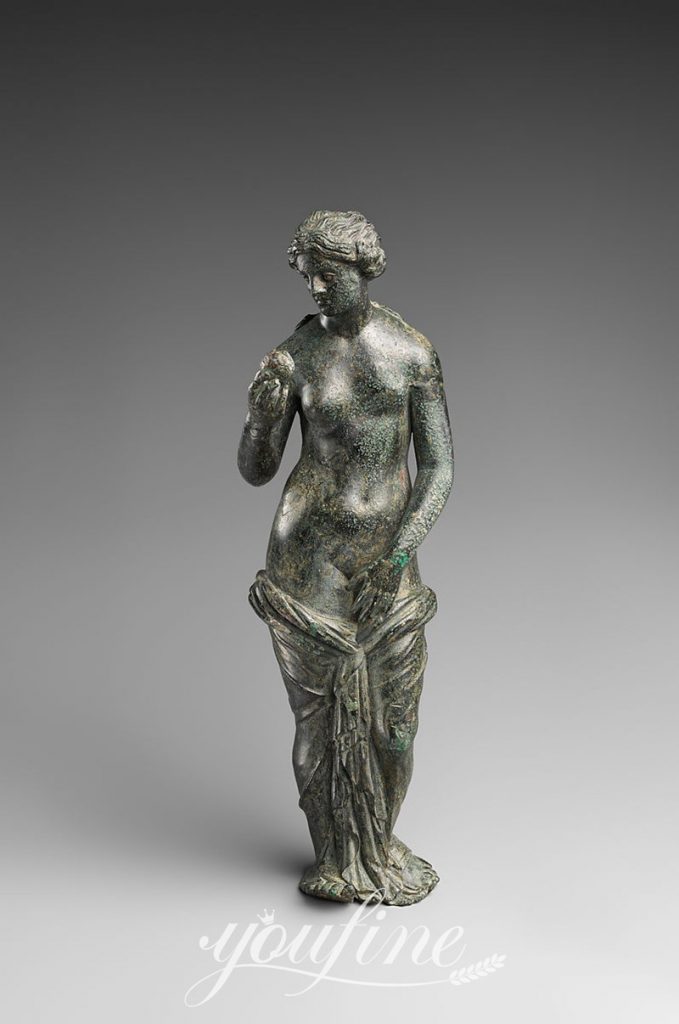 The Legend of the Aphrodite Goddess:
Aphrodite is the god of love and beauty and the mother of Cupid in ancient Greek mythology. Aphrodite is the goddess of love and beauty in ancient Greek mythology, as well as the goddess of sexuality. In addition, Aphrodite is one of the twelve main gods of Olympus. Being born in the ocean, she is sometimes regarded as the patron saint of sailing.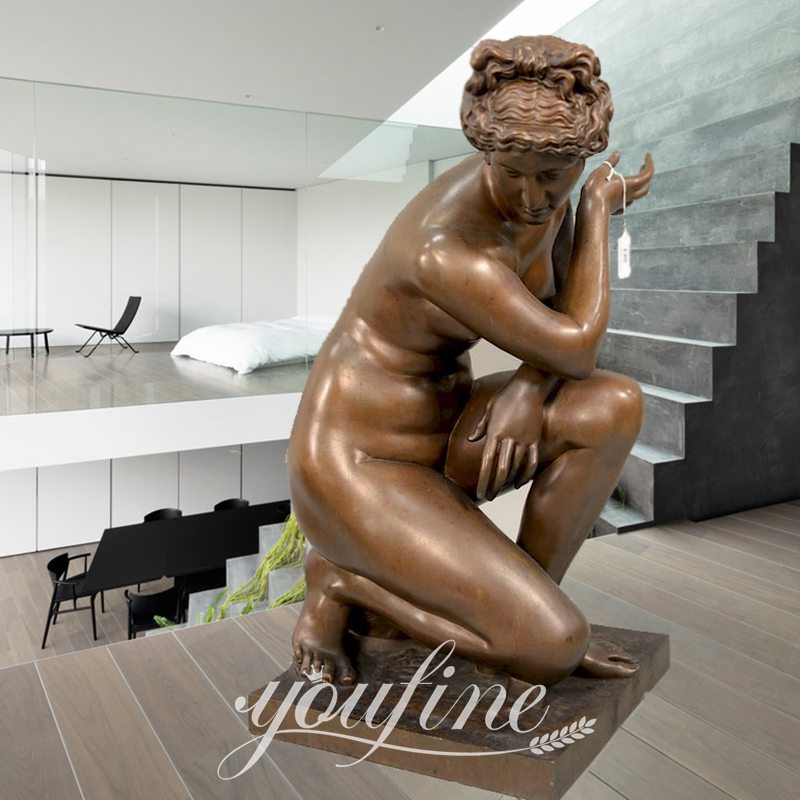 Aphrodite is born in the waves of the sea and has white porcelain skin. Obviously, she's a blond beauty. She has the perfect figure and appearance of an ancient Greek woman. Moreover, she symbolizes love and female beauty and is considered to be the highest symbol of female physique beauty. Aphrodite is an elegant and glamorous hybrid. Of course, YouFine, as a foundry that has been engaged in bronze figure sculpture for decades, could completely restore the shape of the Aphrodite statue for you.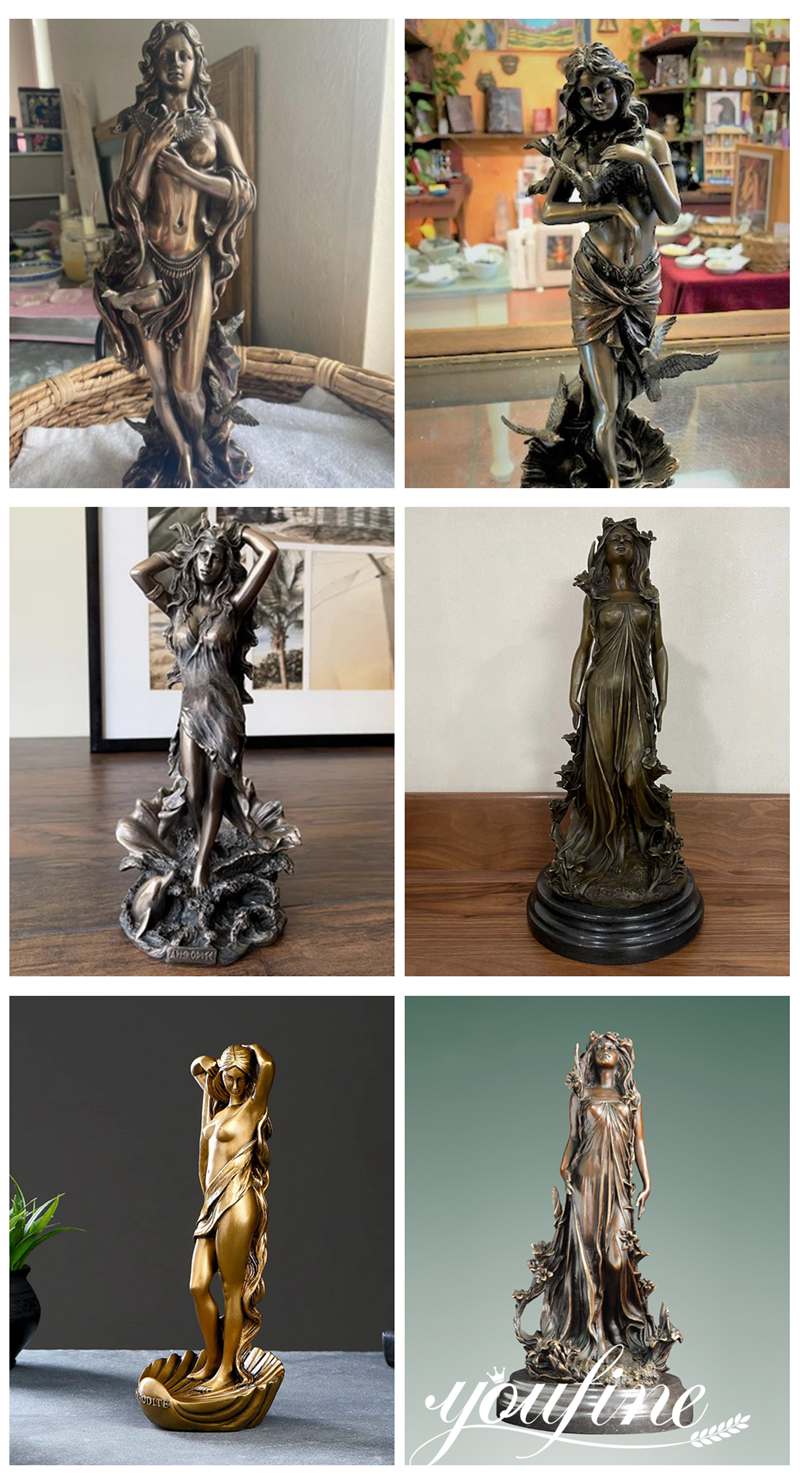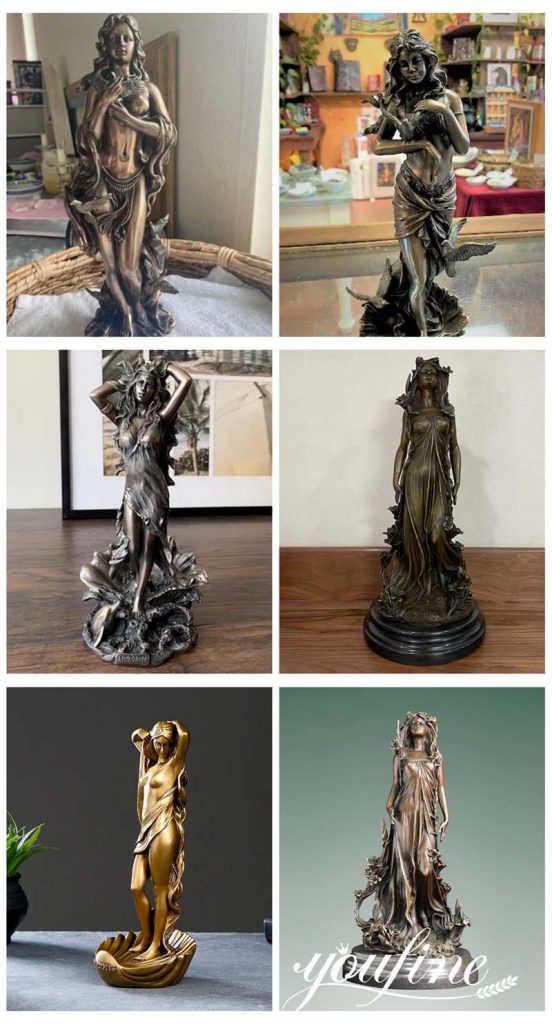 Making Exquisite Clay Models:
Of course, we would make exquisite clay models for each bronze figure sculpture. Our clay model artists are very experienced. They are always able to provide you with an Aphroditeclay model that is beautifully proportioned and structured. In addition, the size and color of the sculpture could also be customized. So, whatever style of Aphrodite statue you want, we could meet your needs. Of course, we have many other clay models of Greek characters. You could use our existing clay model for free.
If you want this bronze Aphrodite sculpture please feel free to contact us. YouFine would provide you with free service 24 hours a day.