Bronze Monument Statue Information:
This large bronze monument statue located in Arlington County, Virginia. This sculpture commemorates members of the United States Marine Corps. The corps established in 1775 and finally died in the battle of Iwo Jima to defend the United States. The name of the sculpture is the US Marine Corps Memorial. The sculpture is inspired by Jos Rosenthal's iconic World War II photo. It depicts six men holding the American flag on the Suribaki Mountain on Iwo Jima.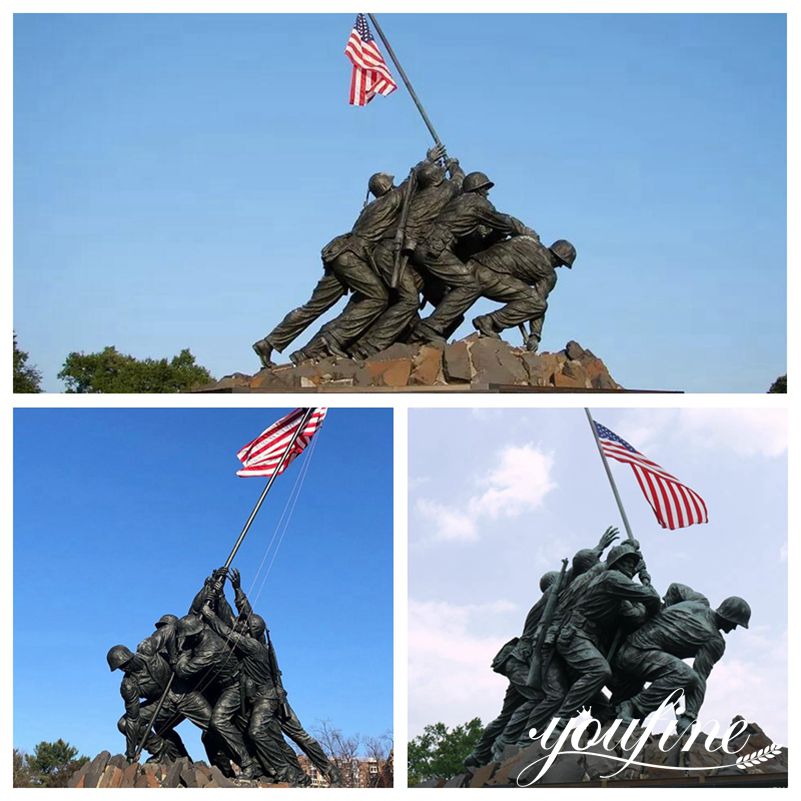 This large bronze monument statue commemorates the soldiers who died in the war. And their patriotic spirit and feelings. With their bodies, these soldiers have always maintained the national flag. The sculpture sculpts every soldier's movements and applications very delicately and vividly, as if bringing us into the picture of war.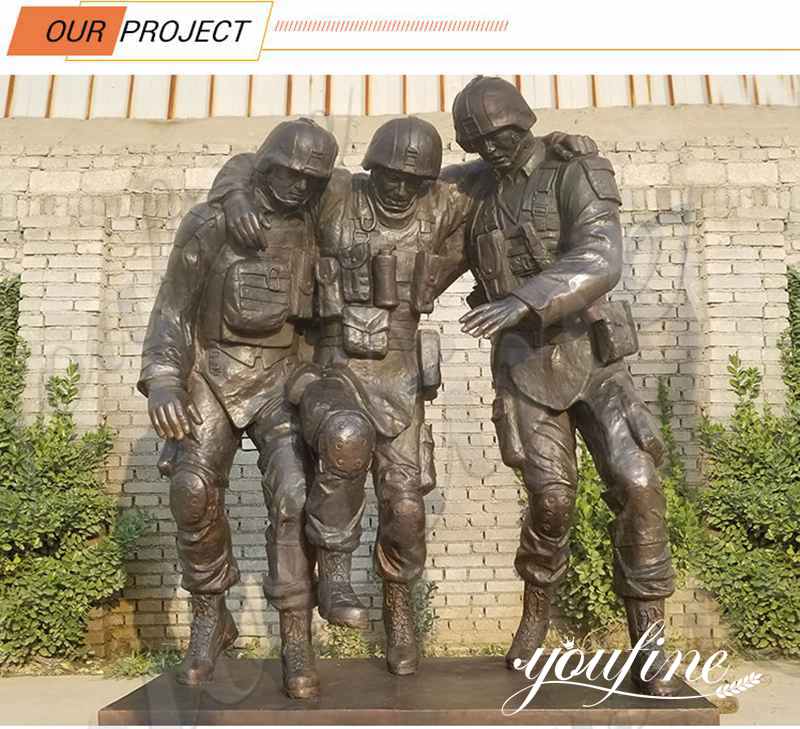 Use Advanced Technology:
You Fine will use the traditional lost wax method to cast this entire bronze monument statue. And You Fine has adopted the latest silica sol casting process, which can greatly improve the quality of sculptures. The sculpture can be preserved for a longer period of time, even if it is used for many years, it will not produce white spots. However, the traditional ammonia process cannot achieve this effect.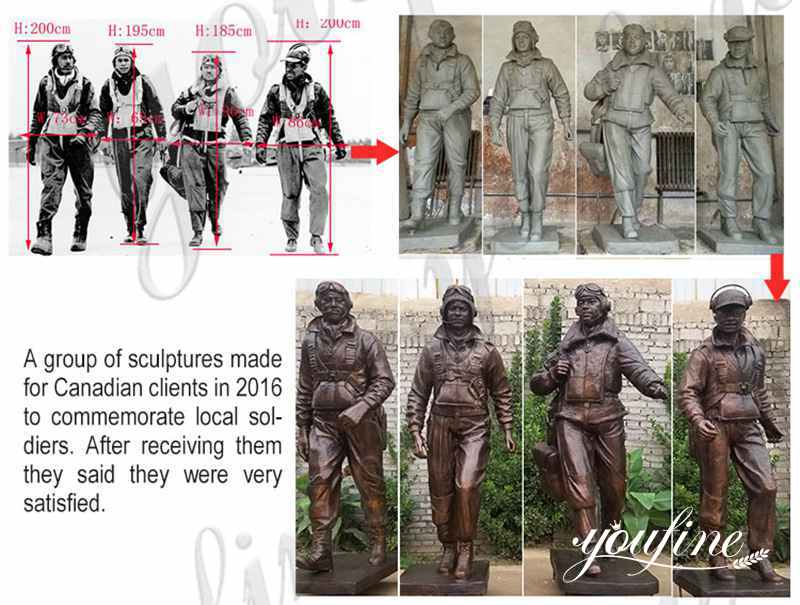 Why Choose You Fine?
Here at You Fine, You would find a series of exquisite bronze military statues to commemorate the veteran or serviceman. And we offer military awards and collectibles, statues, monuments, and custom sculptures. Our unique soldiers statues would capture the spirit of the army. And respect the services they provide to our country. Whether you choose to give them as a gift or add them to your collection, you would find that each statue is the epitome of elegance and honor.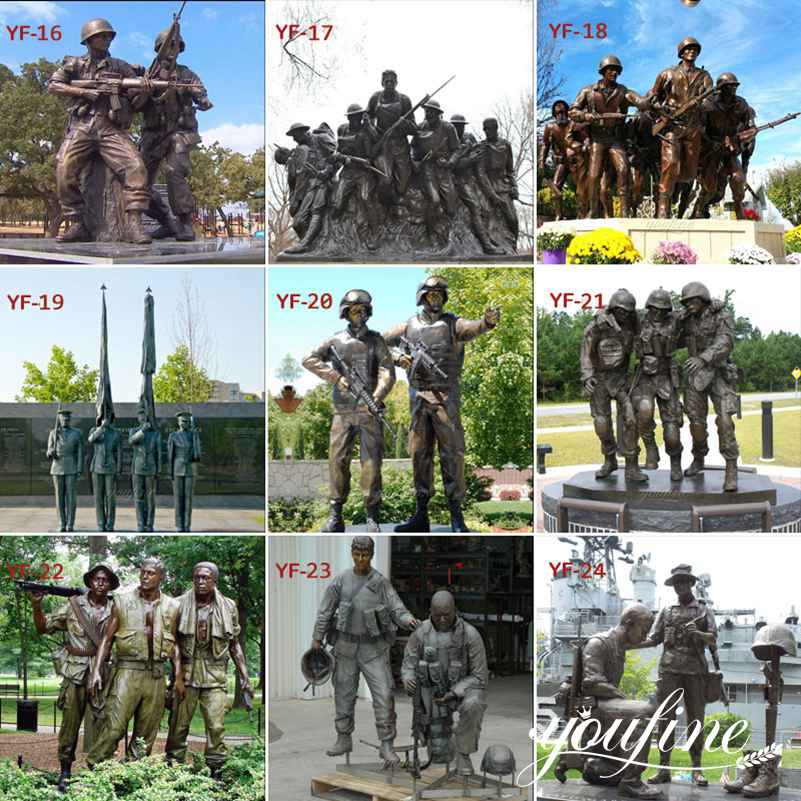 As a professional factory, You Fine can make any large bronze monument statues for you. At the same time, You Fine also accept customized projects. Please feel free to contact us for details of the sculpture.