1.Famous Bronze Life Size Poseidon Statue Detail:
Very classic image of Poseidon, our bronze life size Poseidon statue highly restored the ancient Greek myth image of Poseidon characters. The size of the sculpture is life size, with a height of approximately 180 cm (71 inches). This is a product we made for one of our customers and it is now complete. We have made the 1: 1 clay model available to use.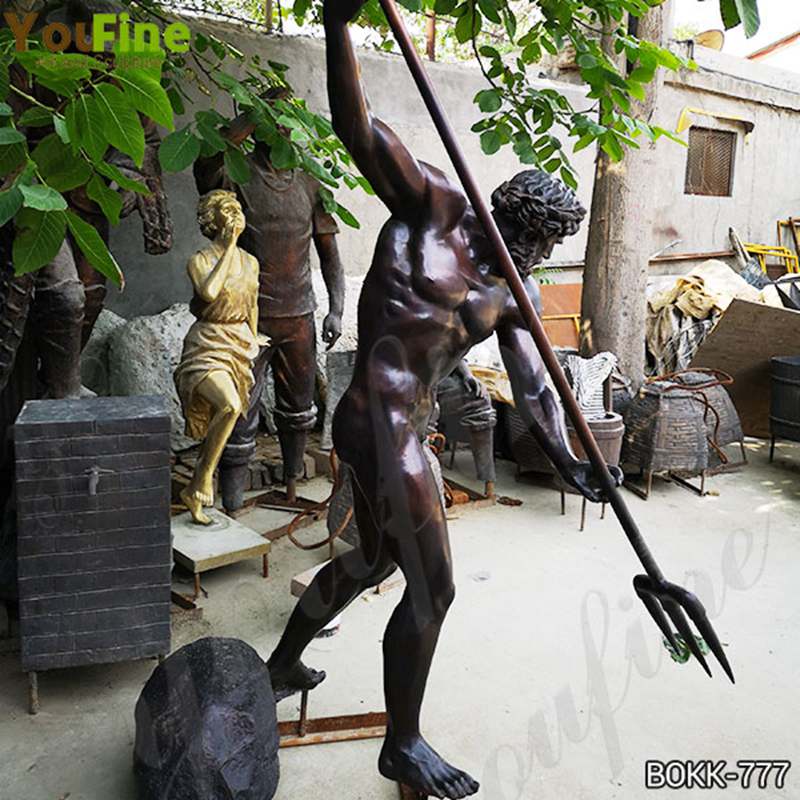 We use the traditional "lost wax method" to make this bronze Poseidon statue. Our bronze craftsmen have many years of production experience and learn carving techniques from an early age, so they have the ability to make the high quality bronze statues for you. When casting statues, our craftsmen would take every sculpture seriously, because only in this way could they produce high-quality sculptures.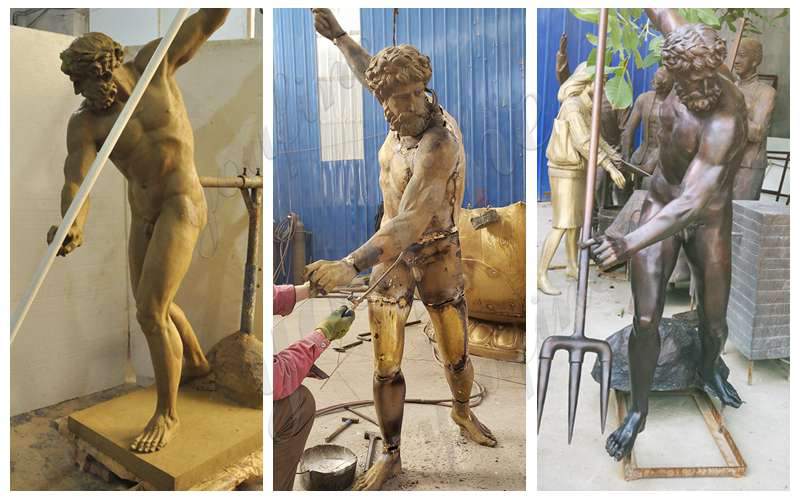 2. The Process of Bronze Poseidon Statue:
In the process of making bronze sculptures, first of all, our clay model master needs to make proportional 1:1 clay mold model. Then our casting bronze craftsmen make the corresponding bronze Poseidon statue based on the model. Our clay model master and bronze sculptors have rich experience in sculpture making, so they could highly restore the original works. Both the details of the sculpture and the final coloring are very vivid.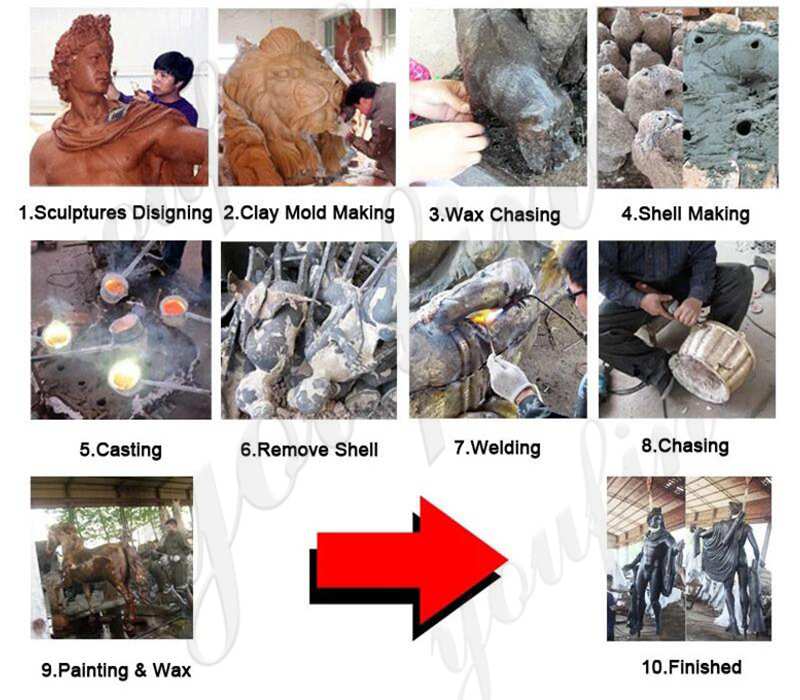 3. More designs of brozne statues:
You Fine Bronze Foundry is a factory specializing in the manufacture of various bronze statues and sculptures. Our company has more than 35 years of experience in carving and exporting. We could offer you the widest selection of bronze sculptures, regardless of the design, size or color of the sculpture. At the same time, as long as you tell us your design drawings or design ideas, we could also accept customization.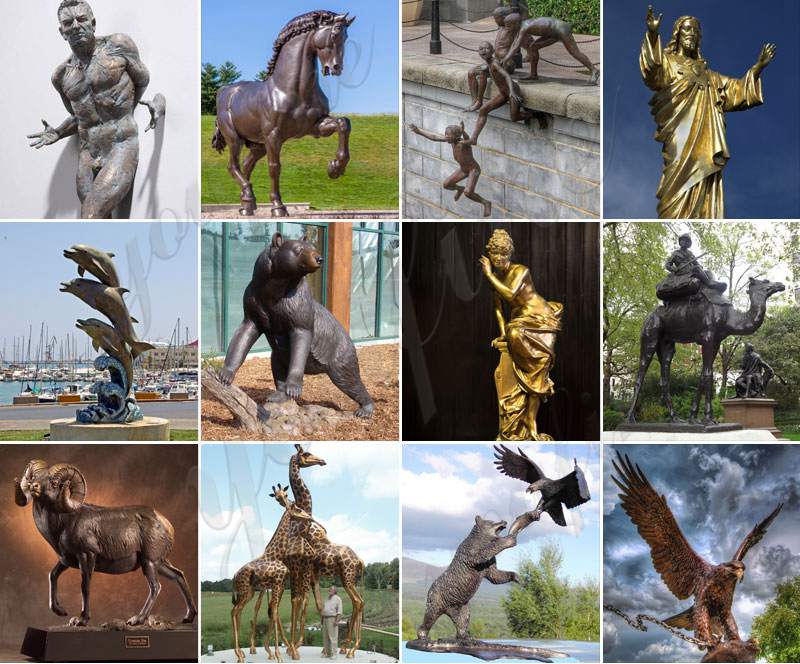 We always put our product quality and the customer satisfaction in the first place, so we could guarantee that the quality of bronze life size Poseidon statue is the best in the industry. You could safely buy any bronze sculpture at You Fine Bronze Foundry.