1. The Introduction of Sgt. Dan Brown Bronze Soldier Statue:
This beautiful custom made bronze soldier statue with children shows a picture of an Afghan child sharing his candy with the soldier Sgt. Dan Brown. This sculpture shows soldier Sgt. Dan Brown is an easy-going and nice person who likes others. His tolerant smile does not need to be translated to Afghan children and he communicates very well with children.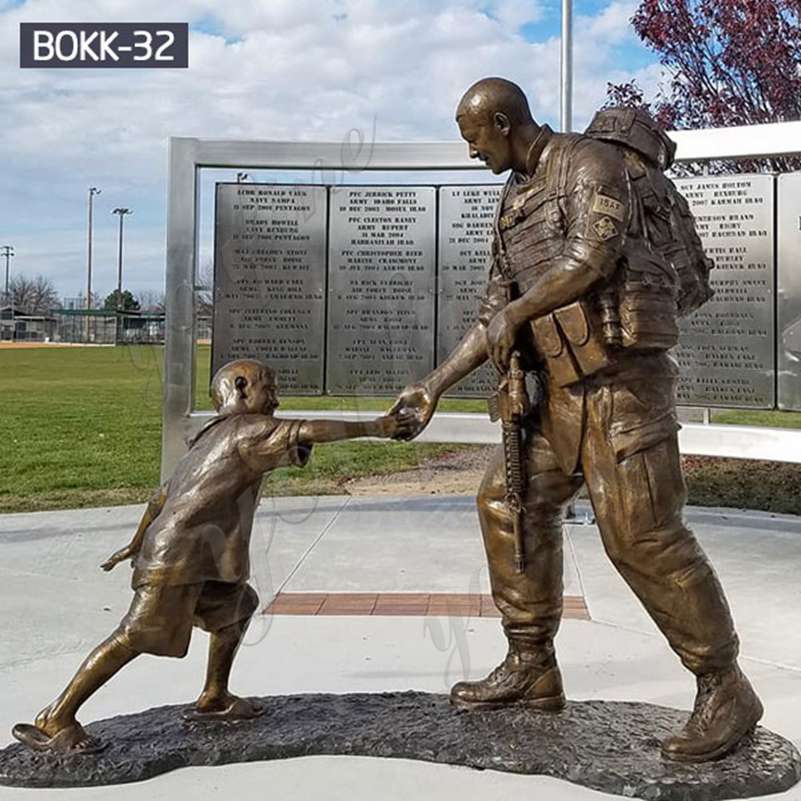 This famous Sgt. Dan Brown bronze soldier statue with children showcases the humanitarian aspects of military work abroad and also serves as a tribute to Sgt. Dan Brown. He was trying to move people away from a dangerous explosive device. He saved others but lost his own life in the blast. This perfect bronze sculpture was erected at Forsyth Park in Jerome Idaho, which is also the park where Dan played when he was a child. Our professional bronze craftsman could completely reproduce this military sculpture.
3.The Advantage of  Our Bronze Military Statue:
Firestly, all of our bronze statue products cast from the highest quality bronze materials, containing 80% bronze and 20% other metals materials, while utilizing proprietary casting techniques- "Lost Wax Process". We paint, oil and seal all bronze statue products to ensure that the bronze sculptures are solid and rust-free. So you know they will last a lifetime and truly are solid as a rock!
Secondly, our statues are available in a wide variety of colors and styles. We could make a variety of military bronze statues, but only some products are displayed online. As well as you could also contact us if you want other design styles because we could also accept the customization of any military sculptures. Please note that only you want any bronze sculpture products, you could order from our company.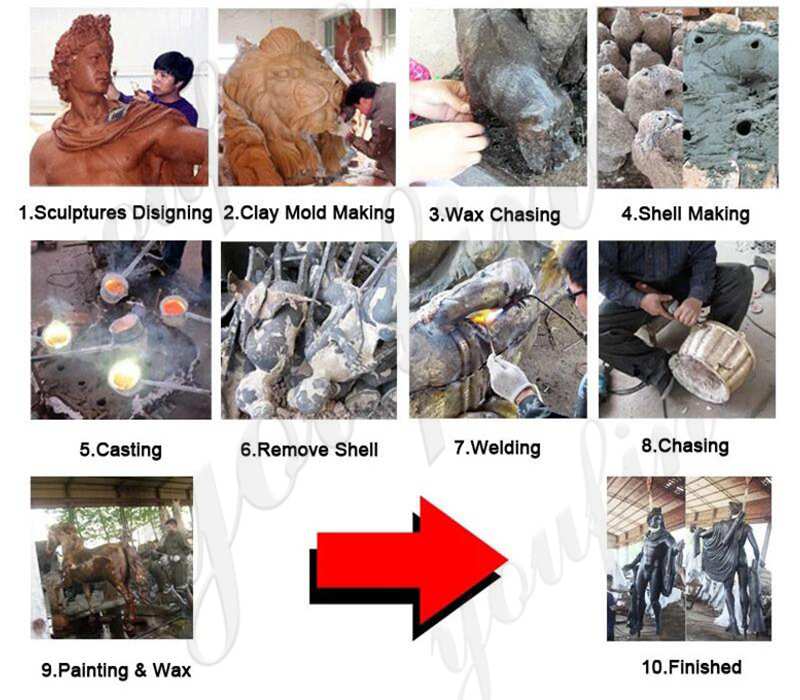 Here at You Fine Bronze Foundry, we have professional bronze craftsmen who could ensure to provide you with fine custom made bronze soldier statues. Because all the details of the bronze sculpture are 100% handmade by our craftsmen, the details of our bronze sculptures are impeccable. Regarding the size of the sculpture, we could make the same size as the original. In addition, we could also customize it for you according to your requirements.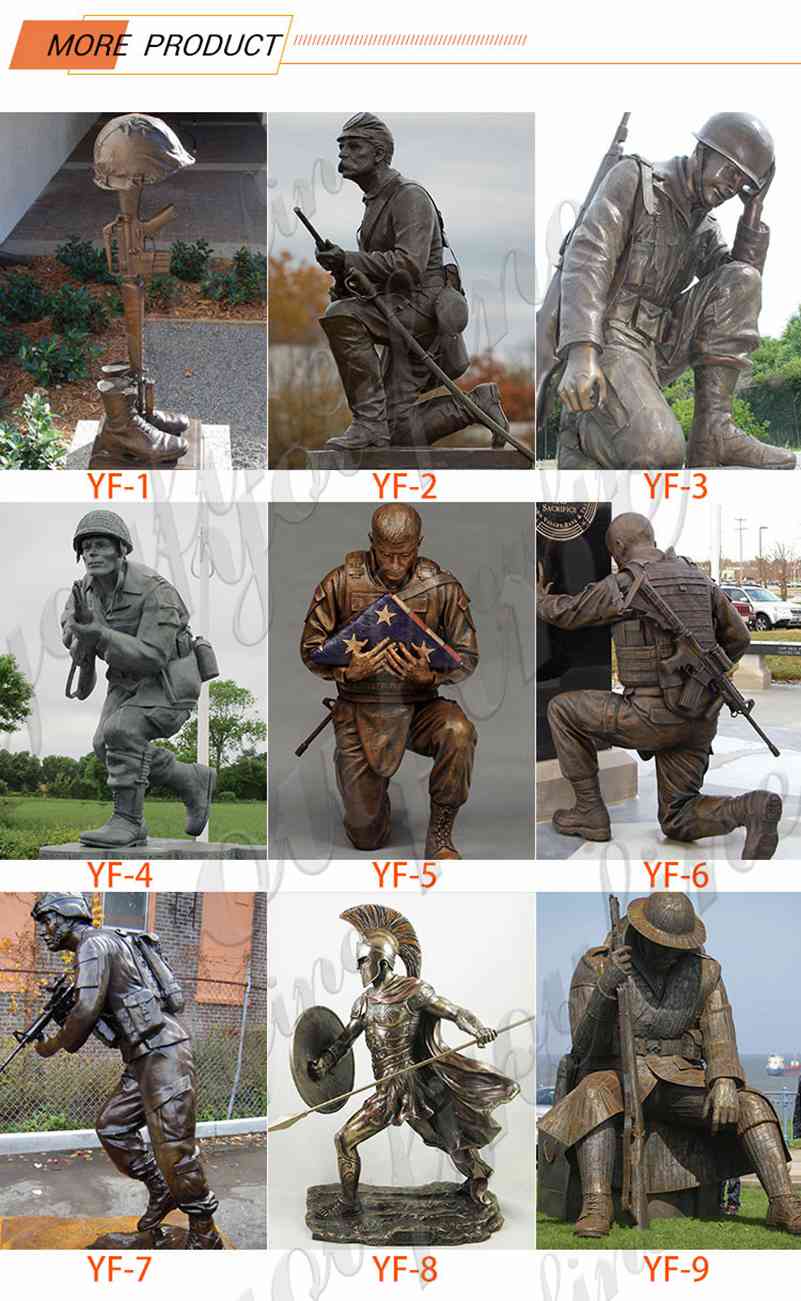 We are a casting bronze factory have more than 35 years. So please believe that we cold provide high quality custom made bronze soldier statue for you. Please free feel to contact us at any time to get the detail information.