1.Catholic St. Charbel Bronze Garden Statue Detail:
This large outdoor St. Charbel bronze garden statue is very classic in design and is the best choice for any outdoor garden or church decoration. Then our sculpture completely restores the image of St. Charbel, who has a long beard, his right hand raised high, and a Bible in his left. So this is a very classic image, so that all Catholic believers can clearly distinguish him.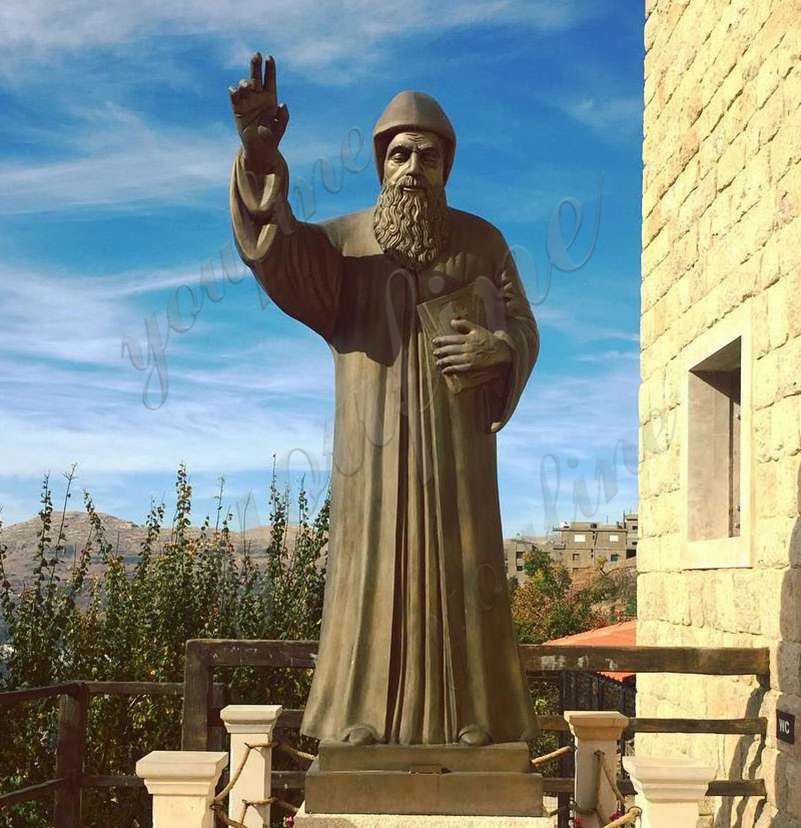 Our large St. Charbel bronze garden statue is made using the traditional lost wax method. It is well known that this is the most classic and oldest method of making bronze sculptures. Because it can completely restore the image of the characters. You can see that every detail of St. Charbel is carefully cast, and all the details are hand-made by our professional craftsmen.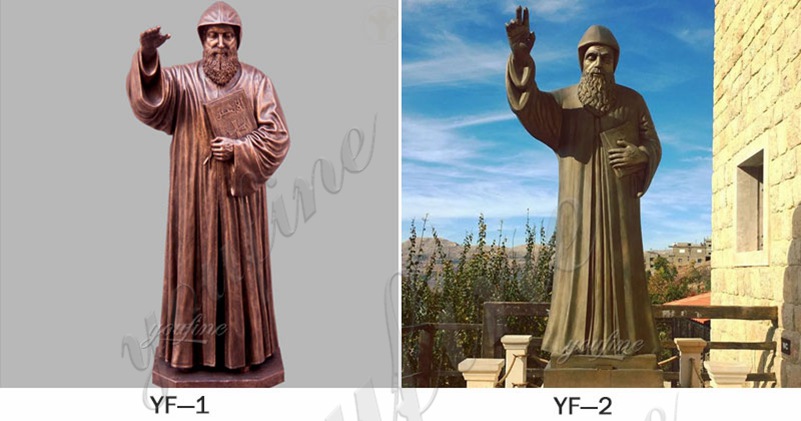 2. The Introduction of St. Charbel: 
On July 23, 1859, St. Charbel was appointed a priest to Bkerky, the patriarch of the Maronite parish. He lived for 16 years in St. Malone's Monastery – Annaya. From there, he entered the Winter Palace of St. Peter and Paul, which belonged to the monastery, on February 15, 1875. He was a typical saint and hermit who spent time in prayer and worship. He rarely left the remote monasteries to follow the ways of the hermits in prayer, life, and practice.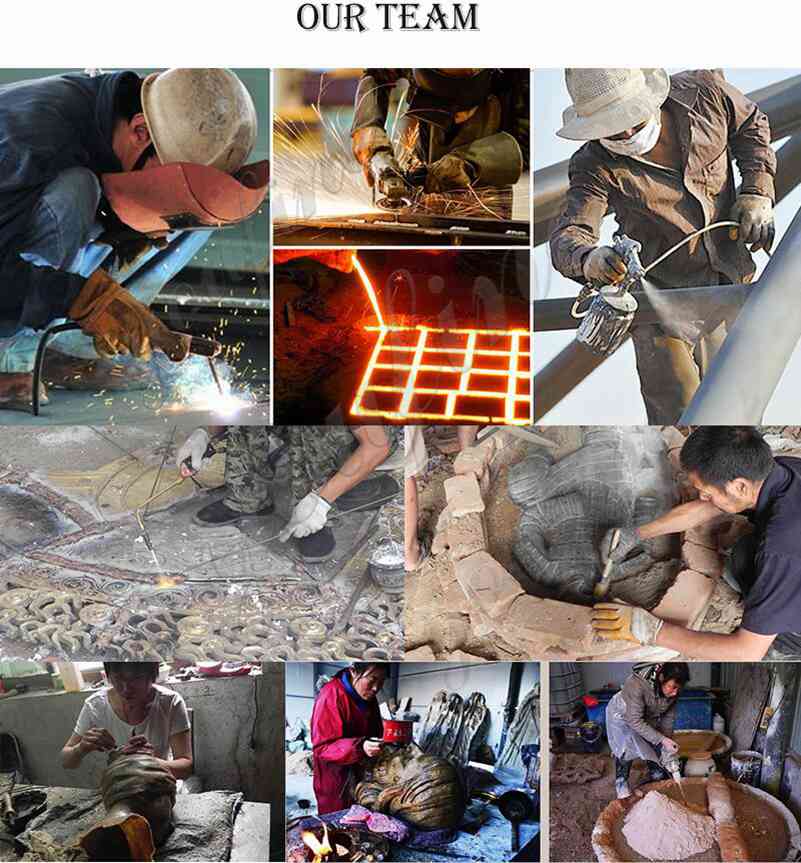 3. More Designs of Religious Bronze Statues:
Here at You Fine Bronze Foundry, you can find hundreds of classic Catholic bronze sculptures. We all have a proportional clay model design to facilitate the completion of sculpture production for customers as soon as possible. As well as the price will be very favorable, and delivery can be completed quickly. In addition to the beautiful sculpture of Our Lady. We also have sculptures of Jesus, Saint Joseph, Saint Francis, and St. Charbel bronze statues, etc. Some sculptures have not been displayed on our website, but you can contact us for product information.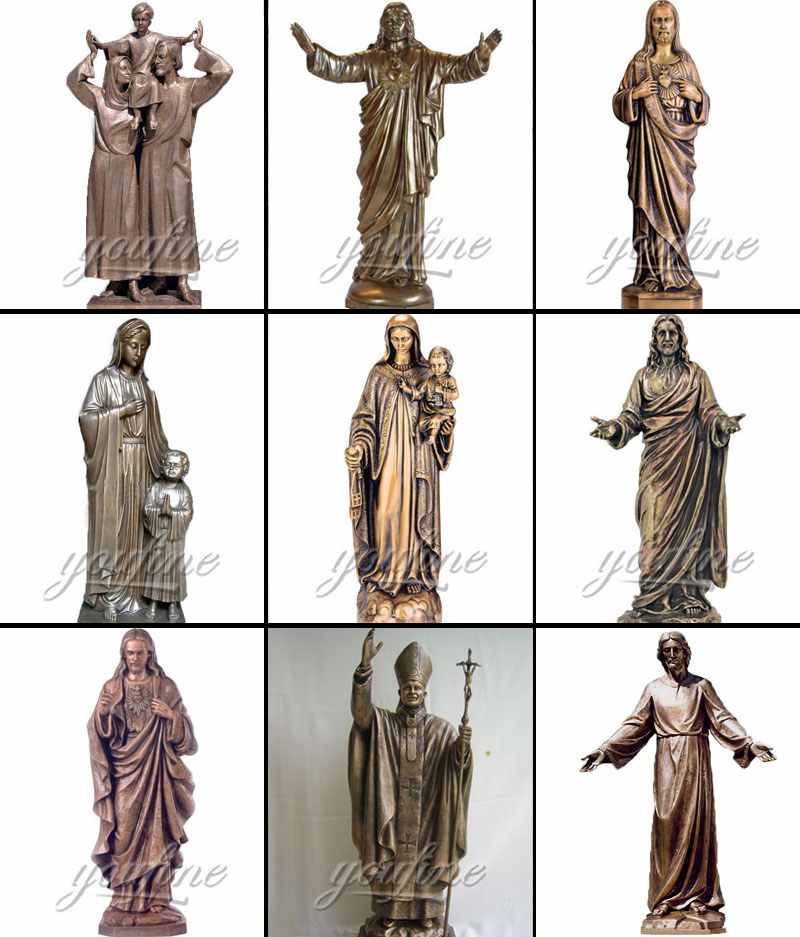 Therefore, please do not hesitate to contact us at any time to obtain the latest price of this St. Charbel bronze statue, we will reply to you in the shortest time.