1. Life-Size Bronze Kennedy with Child Statue:
This high-quality custom bronze Kennedy with child statue specially custom made for a customer by our factory. The overall size of the sculpture is life-size. The sculpture depicts famous John Kennedy holding a child in his left hand. We customize this life-size sculpture according to the picture. And according to customer requirements, the surface color of the sculpture is black.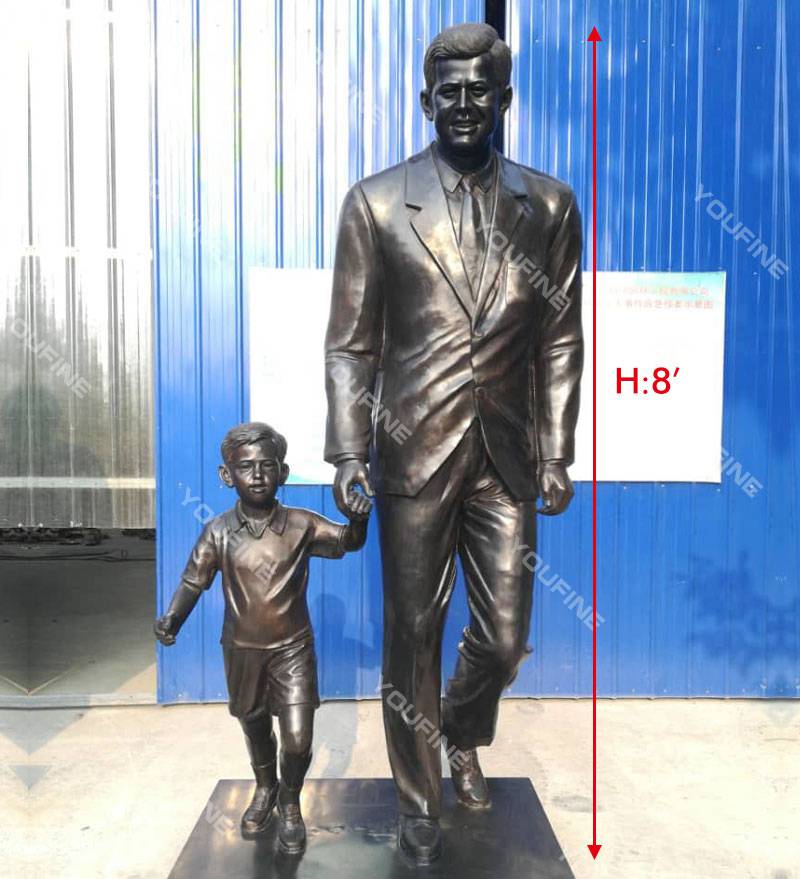 The quality of our high-quality life-size bronze Kennedy with child statue is impeccable. So it could use for hundreds of years and could pass down from generation to generation. Since our factory was established 37 years ago, our bronze statues are cast directly using the traditional lost wax method. Other than that, they are all hand made by our craftsmen, like the casting method of 100 years ago. This is one of the most original and good ways to make all fine bronze sculptures.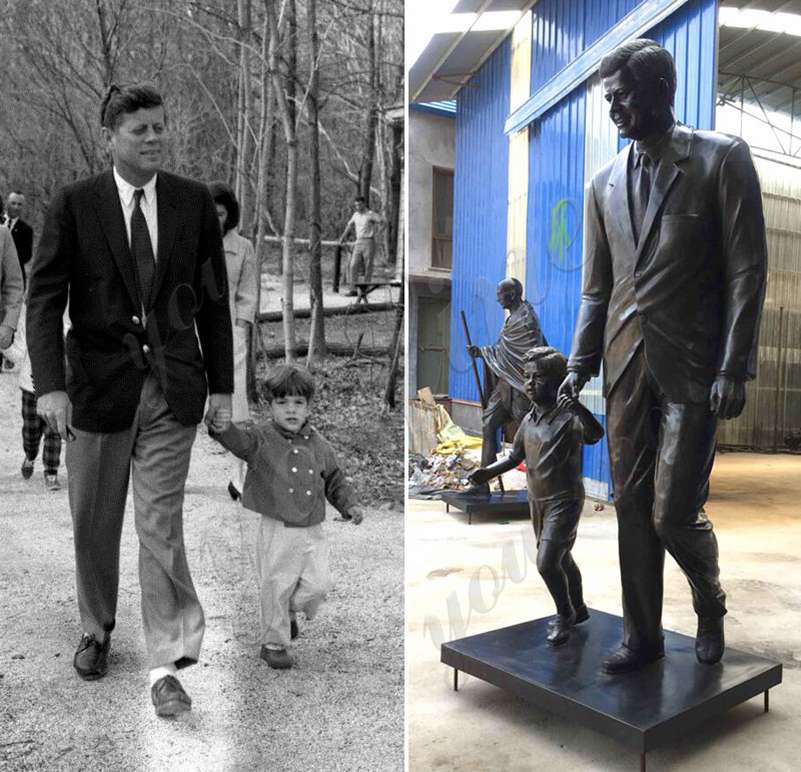 2. The Introduction of Kennedy:
Kennedy is a member of the influential Kennedy political family in the United States. He is a representative of the Americould liberals. He is the fourth Americould president that assassinated in Americould history to date. During the Second World War, he served as a US military officer. He had bravely rescued the crew of the overwater navy in the South Pacific, and was awarded the Purple Heart Medal. He then took office in politics. Kennedy was elected President of the United States in 1977 and became the first and only president of the United States to believe in the Roman Catholic Church.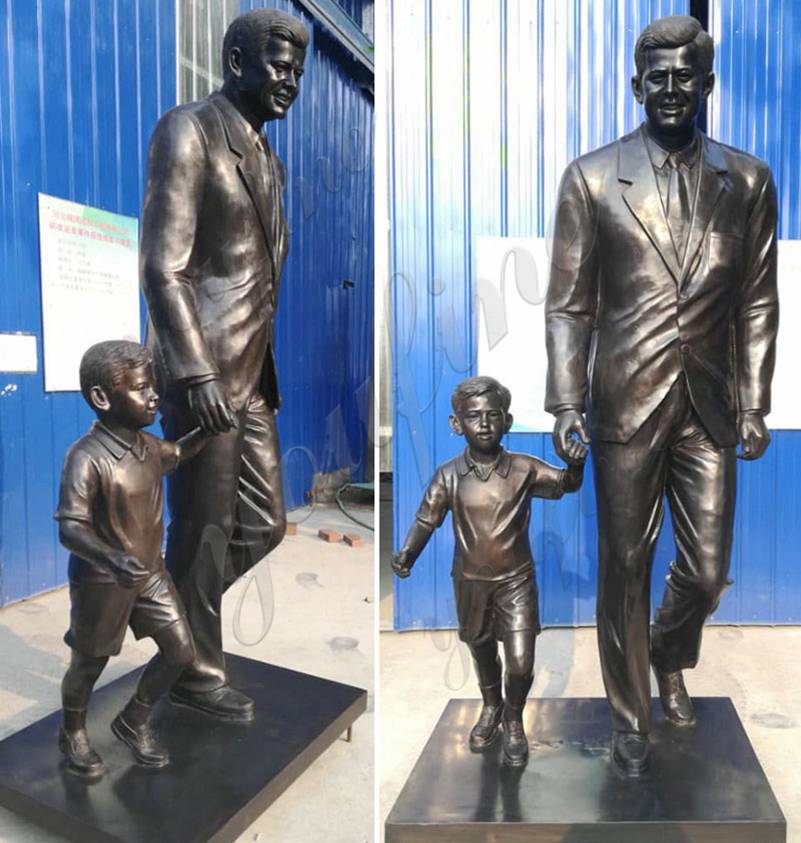 3. The Advantage of Custom Bronze Statue:
All the details of our custom Kennedy with child statue is handmade by our professional bronze craftsmen. In addition, our clay models are also hand-made by experienced clay mold masters. As a professional bronze carving factory, we always insist on using high-quality materials to make all bronze sculptures. We insist on customizing all sculptures and artwork for customers to ensure that we provide customers with satisfactory bronze sculpture products.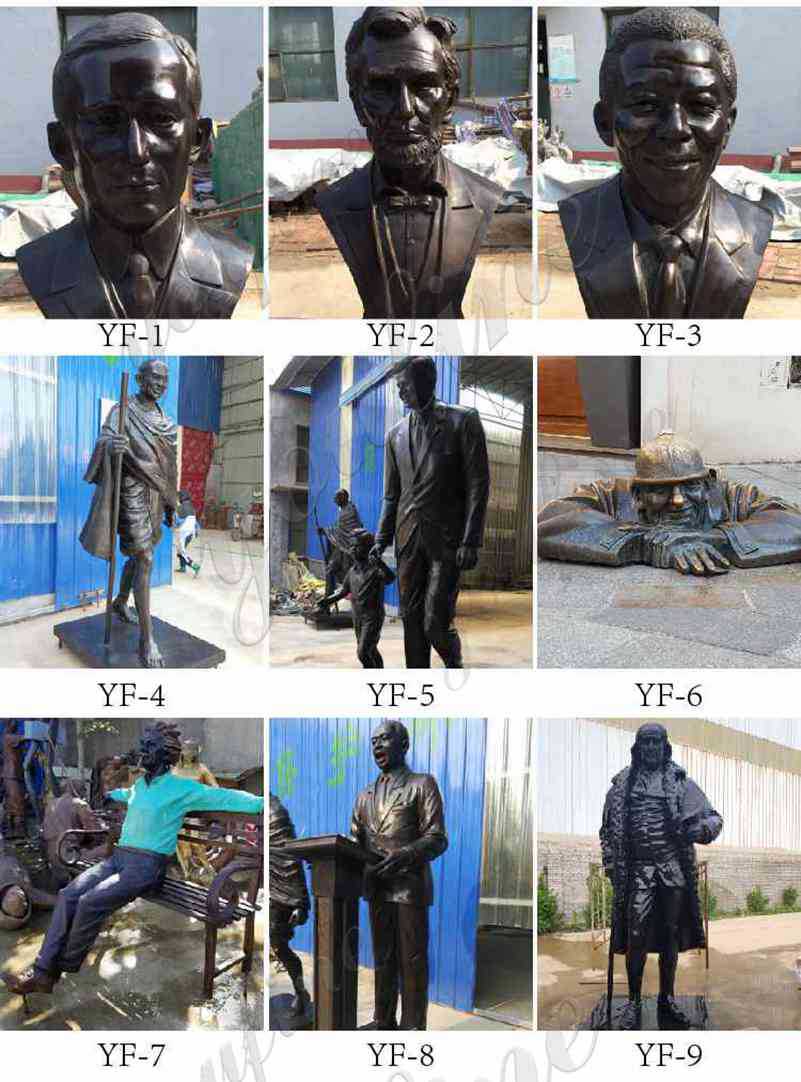 If you like our life-size bronze Kennedy with child statue, or you also want to get some customized bronze sculptures. Please feel free to contact us, we could certainly provide you with high-quality custom sculptures.