1.Large Bronze Bull Sculpture Detail:
Our large bronze bull sculpture will be very popular with anyone. Because of his charming and stunning appearance. As well as this is a typical image of a bullfight in front of us. Its developed muscles and strong body are so vivid and lifelike, as if a really strong bull is displayed in front of us. It's all thanks to our professional bronze masters.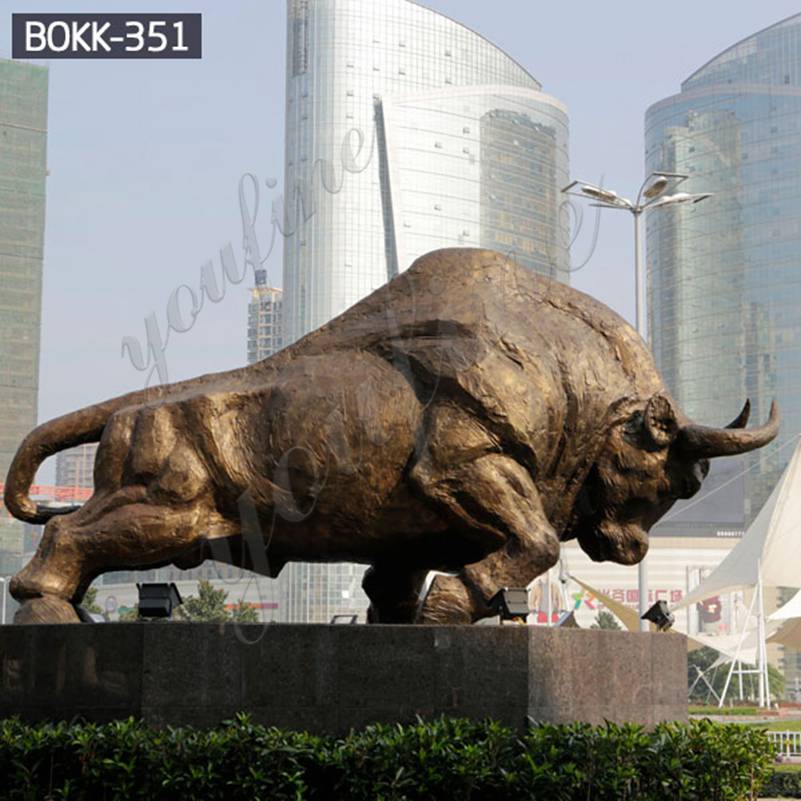 2. How to Make Bonze Sculptures?
This bronze bull sculpture for outdoor street decor is made using the traditional and ancient lost wax method. As we all know, the lost wax method is one of the best methods of making copper sculptures. Because it can highly restore all the details of the bronze sculpture. And when making such large outdoor sculptures, we often cast the sculptures separately and then weld them together. Finally, according to customer requirements for polishing and coloring.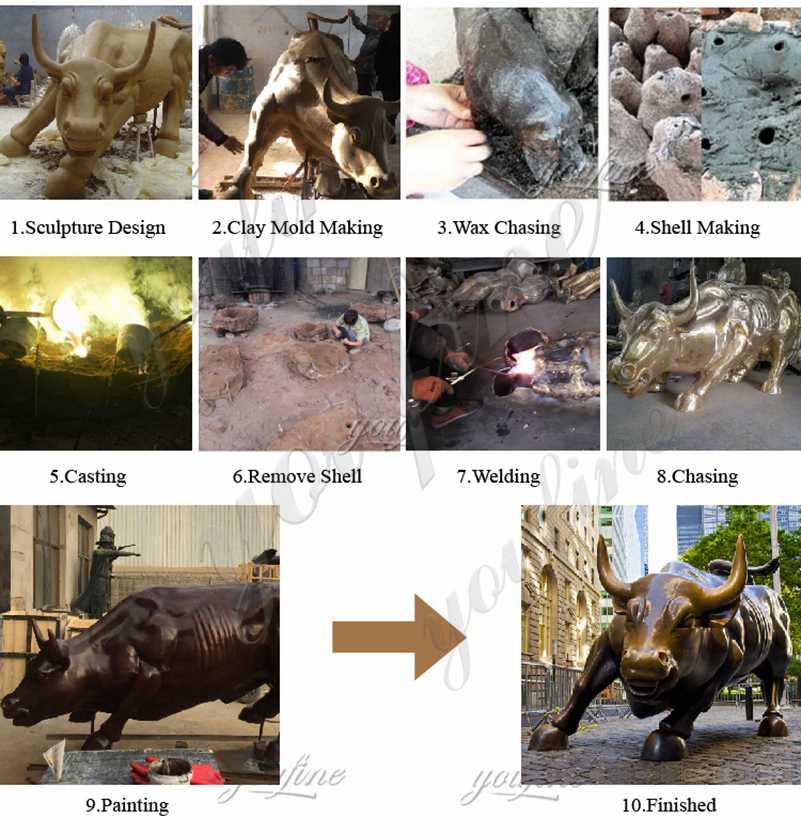 Our beautiful and charming large bronze bull sculpture can be placed in any indoor or outdoor place. This includes any development, office building, public place, city street. There are also private villas, manors, schools, parks, memorials, etc. Our high-quality bronze sculptures can ensure that there are no quality problems for many years of outdoor use. And as time goes on, the bronze sculpture will become more natural.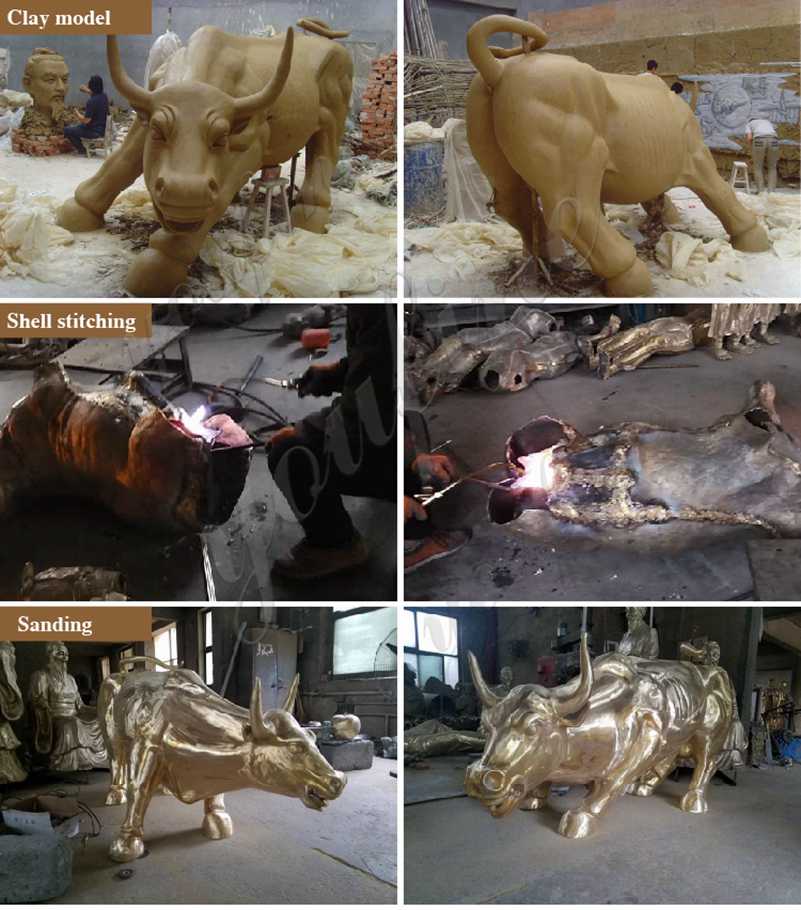 3. More designs of brozne bull statues:
You Fine Bronze Foundry is a carving factory with a history of more than 35 years, and our sculptures are exported all over the world. Therefore, We have many designs of outdoor bronze bull statues to choose from on stock, and at the same time, we have many clay models. Besides that, we have a series of other animal sculptures to choose from. As well as, we could also accept custom service, whether the design style, size, or color.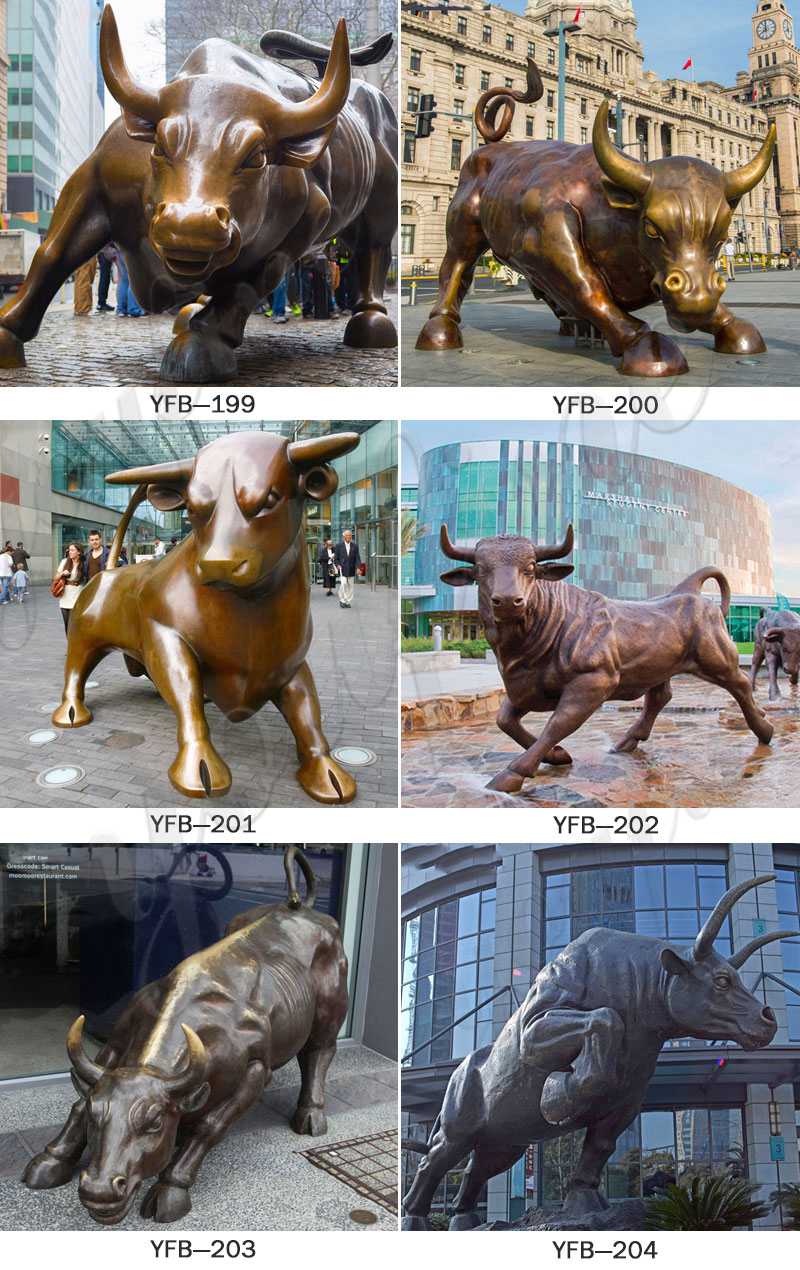 This bronze bull outdoor sculpture can certainly become an iconic sculpture on outdoor city streets. Of course, we can also make it according to your size. So please feel free to contact us for detailed size information and a specific quotation of the sculpture.