Outdoor Antique Bronze Lion Statue Introduction:
What an amazing outdoor antique bronze lion statue, this must be the best choice for your home decoration. Of course, not only can you decorate your home garden. This charming animal sculpture can also place in other public places outdoors. For example, parks, manors, hotels, office buildings, etc. With its unmanned appearance, it is your best choice for outdoor decoration.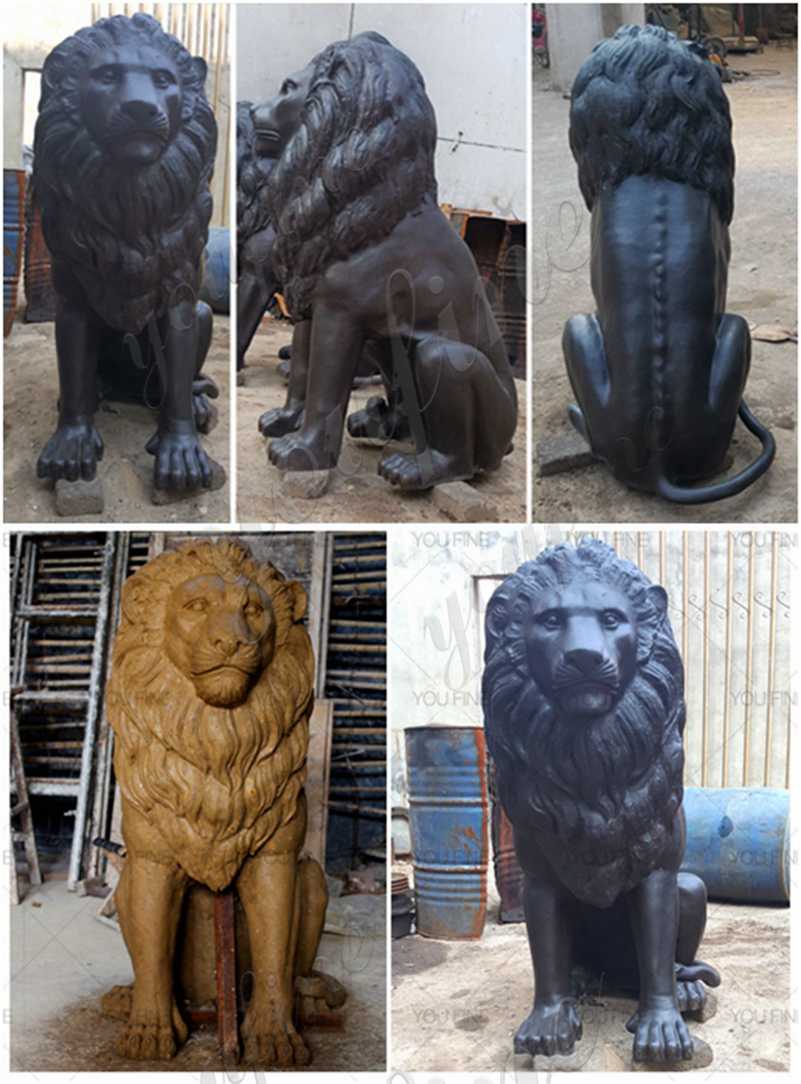 Traditional casting technology:
Our exquisite antique bronze lion statue using the traditional lost wax method. This is the oldest and most traditional way of casting bronze sculptures. As a professional bronze casting factory, we are not only skilled in mastering the casting method of this kind of bronze sculpture. At the same time, we are still making continuous improvements on this basis to make the sculpture more refined and perfect. Of course, it can extend the life of the sculpture.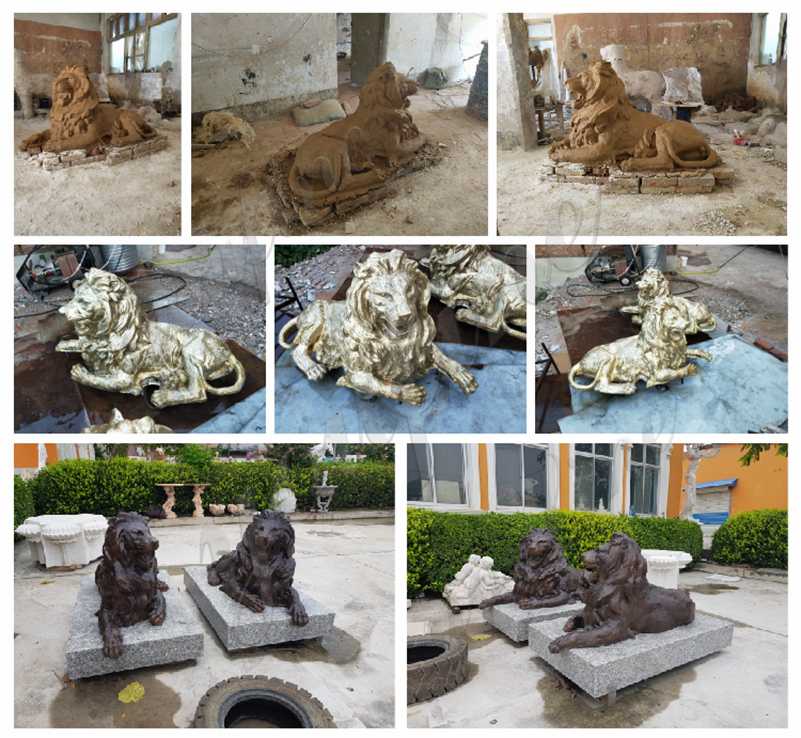 Special high-quality sculpture works:
Of course, professional casting technology also requires professional masters and high-quality raw materials. In this way, we could complete the production of this charming antique outdoor bronze lion statue. First of all, our bronze masters have many years of experience in sculpture making. They have learned carving techniques since they were young. So they can master all carving skills and make sculptures very vivid. Secondly, we must use the highest quality materials to make the entire sculpture to ensure the thickness and hardness of the sculpture.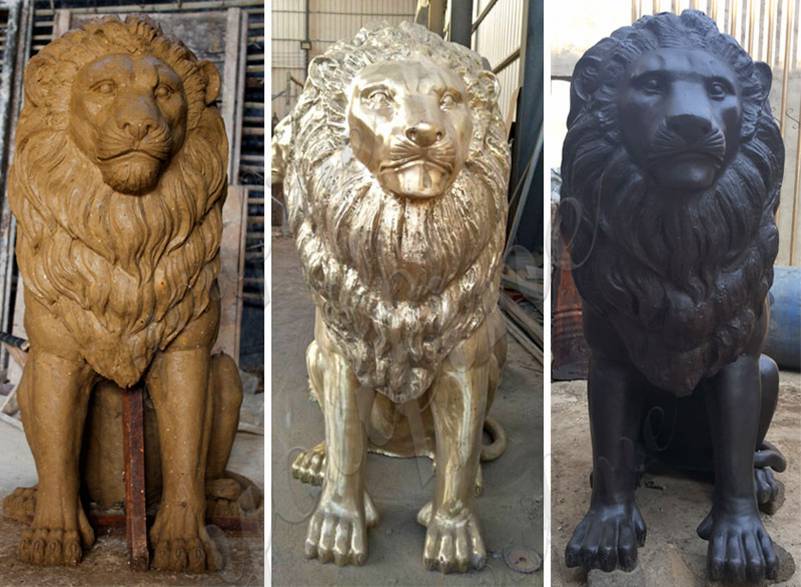 More Bronze Lion Statue Designs:
Our factory has focused on making bronze sculptures for more than 37 years. And we have produced thousands of bronze animal sculptures design styles. For example, various designs of bronze horse sculptures, bronze lion sculptures, bronze tiger sculptures, bronze deer sculptures, bronze dog sculptures, and so on. As long as it is the animal sculpture you want, we can make it for you. At the same time, we also have more than thousands of clay models of these sculptures that can be provided to you for free.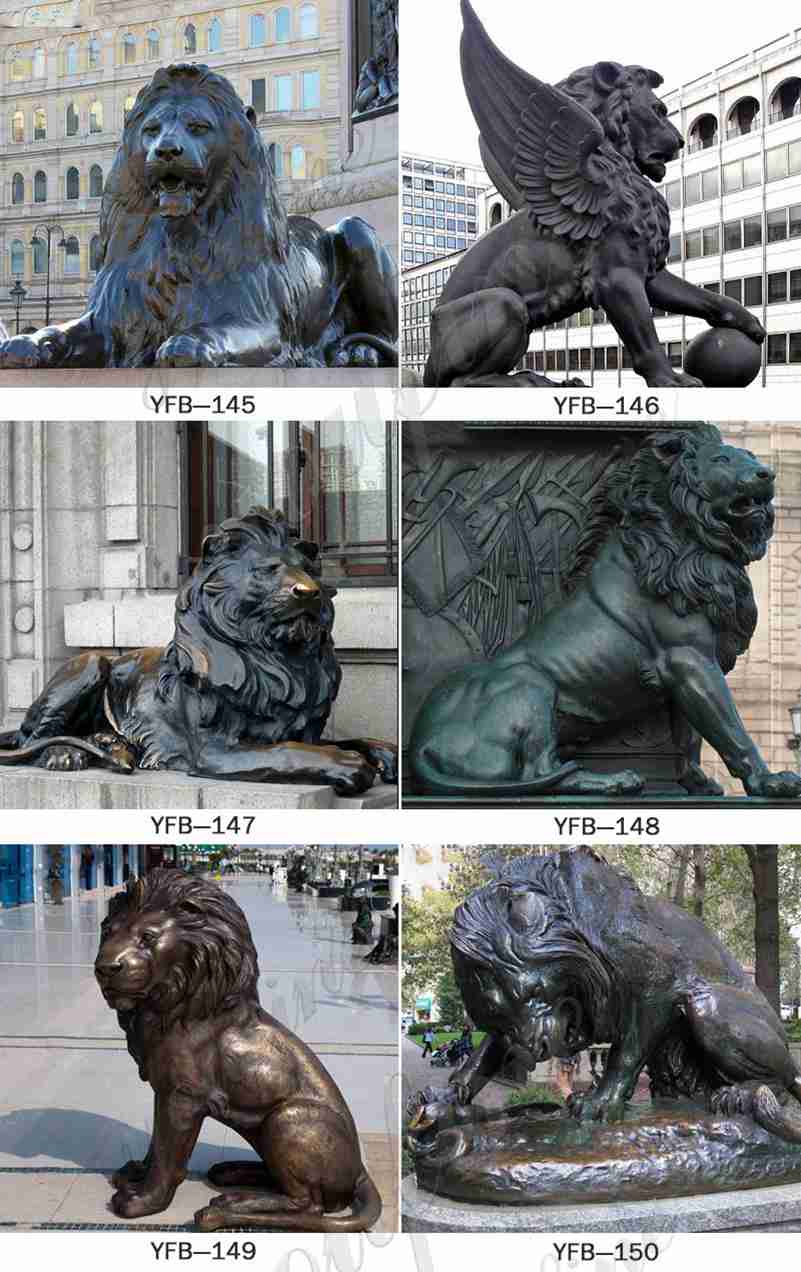 So If you want more information about our antique bronze lion statue, please feel free to contact us. All messages will reply you in time