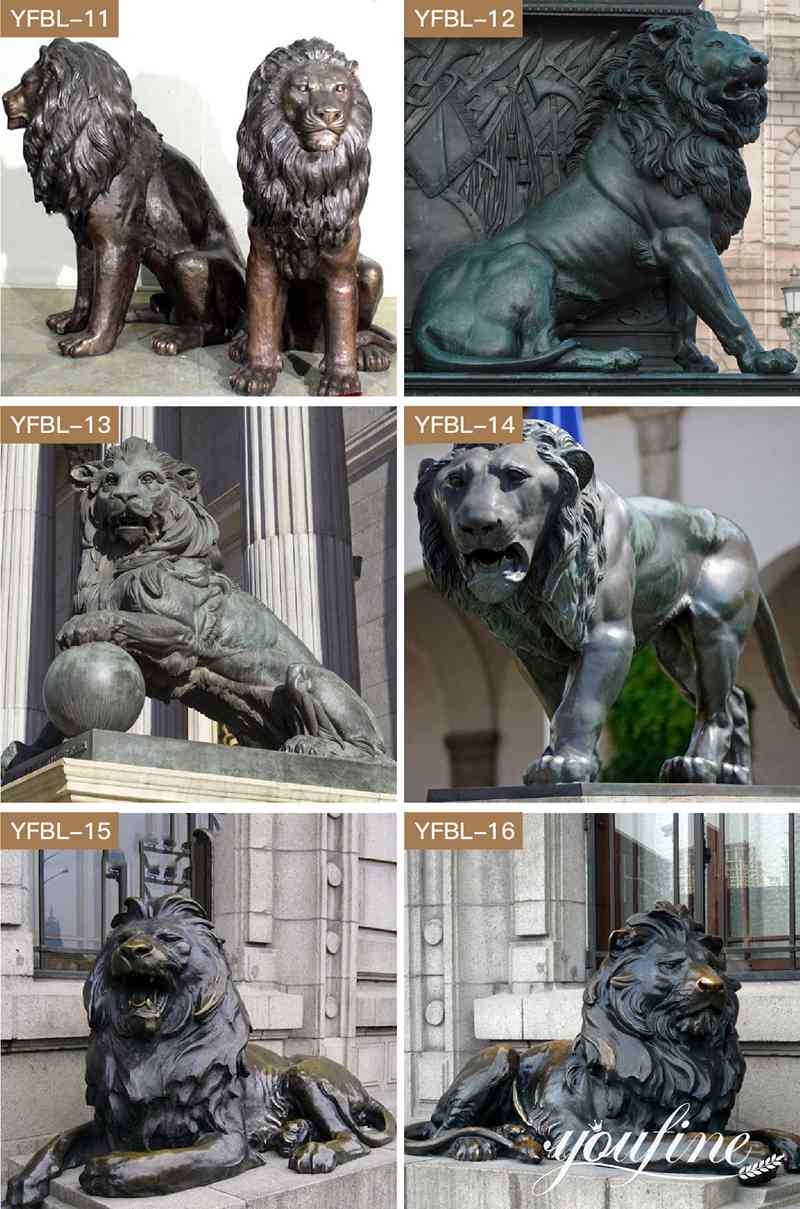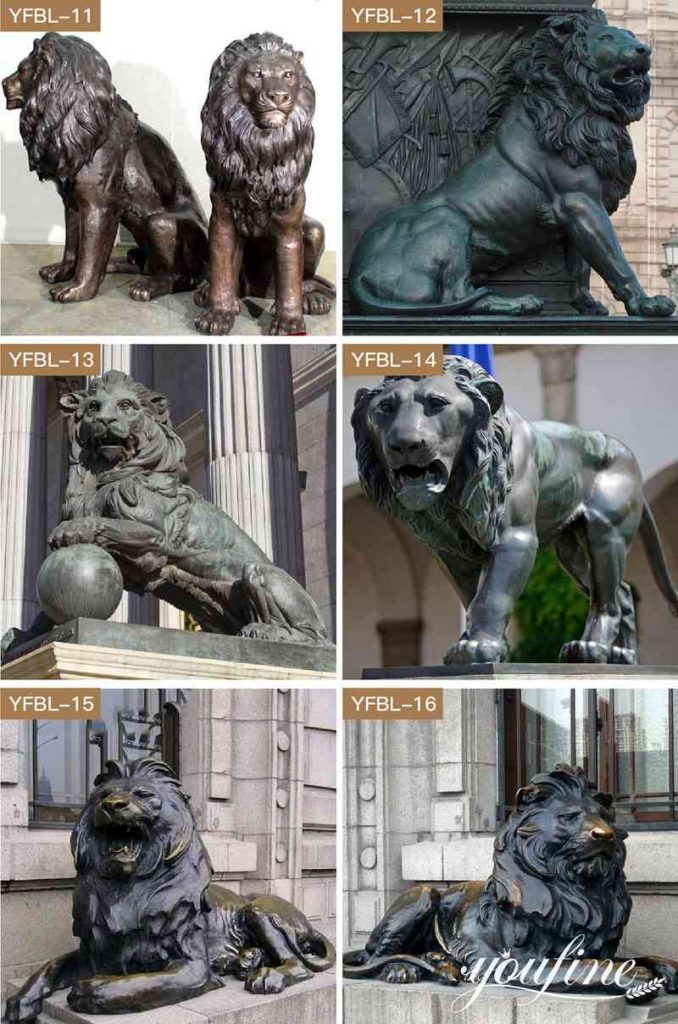 Introducing Lion Statues for Driveway:
The mighty and beautiful lion statues for the driveway come to life. And, people loved their handsome appearance. Its two claws stand on the stone, and the whole body is very upright and majestic. Especially the expressions of the two lions are very serious. Obviously, our lion sculpture could show his majesty as the king of beasts. YouFine lion sculptures are definitely the best decoration for your door and driveway.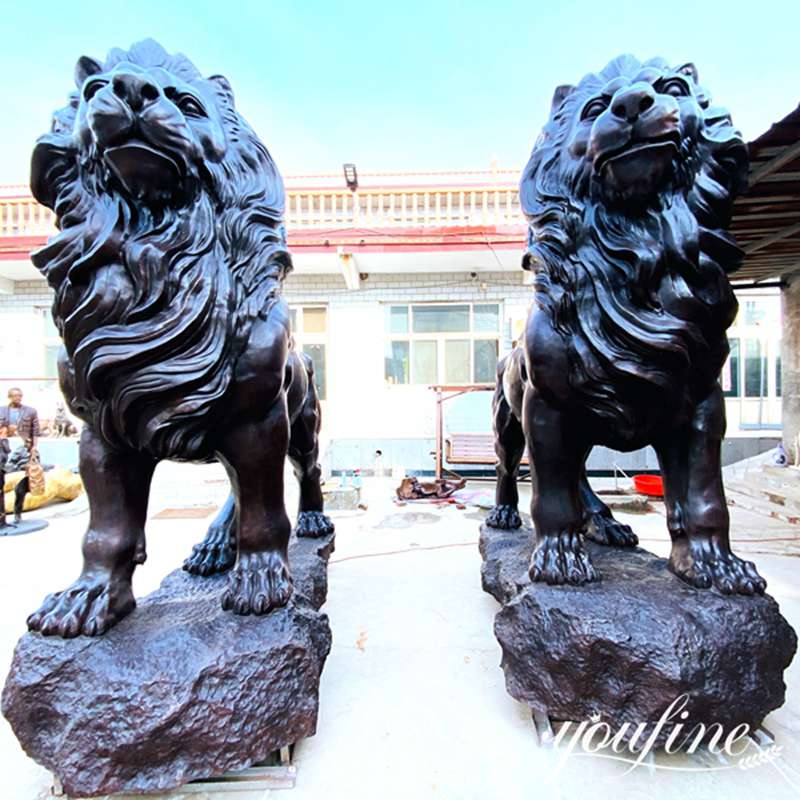 Why are Lion Statues So Popular?
Lion statues, as a kind of architectural decoration, are mostly palaces, temples, government offices, and the residences of senior officials, nobles, and wealthy businessmen. In modern times, lion sculptures are usually placed at the door of some shops. Also, the lion sculpture symbolizes power and dignity. Therefore, YouFine lions are naturally the most beautiful and tall.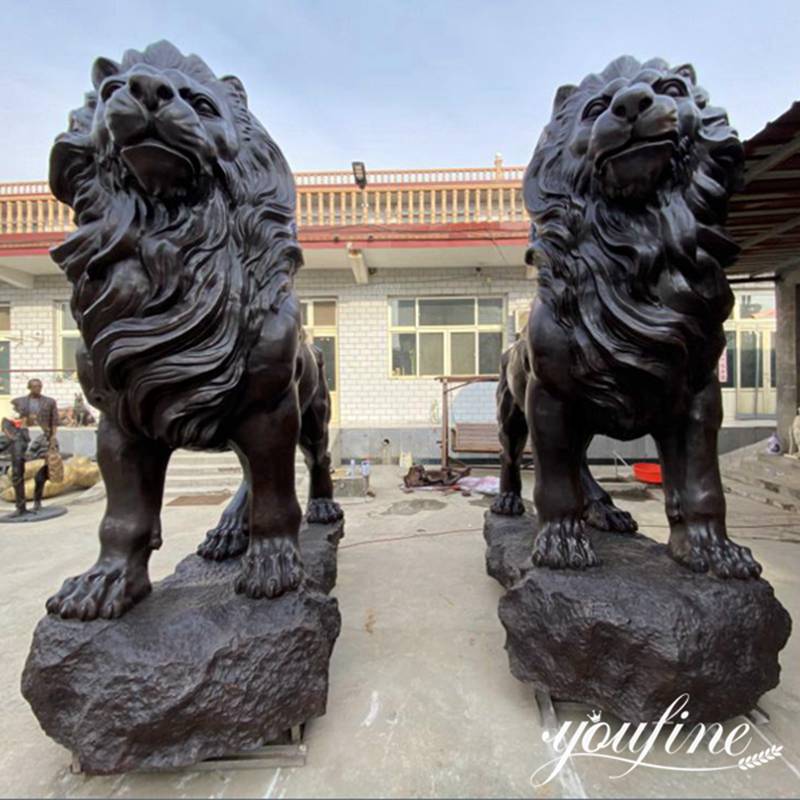 Casting Process is Mature:
For the large lion statues, we use the traditional lost wax method, which has been around for thousands of years. This method makes bronze sculptures intricated. And our lion sculptures preserve the animal's original appearance to the greatest extent possible. Also, our artists have over 30 years of casting experience. And, they cast many high-quality sculptures. Therefore, the facial expressions of our lion statues are very real, and even every muscle could be restored.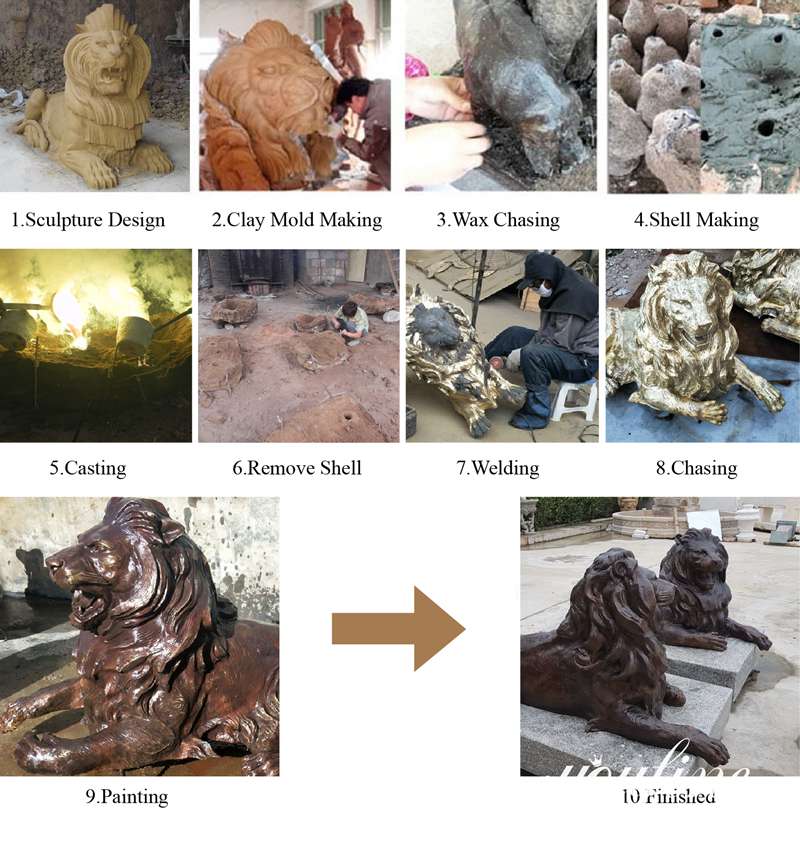 Why Choose YouFine Bronze Statues?
This lion statue is a great choice if you are looking for a better sculptural design for your garden or outdoor setting. YouFine is a bronze foundry for over 40 years. Therefore, no matter how complex the bronze animal sculpture project is, we could undertake it.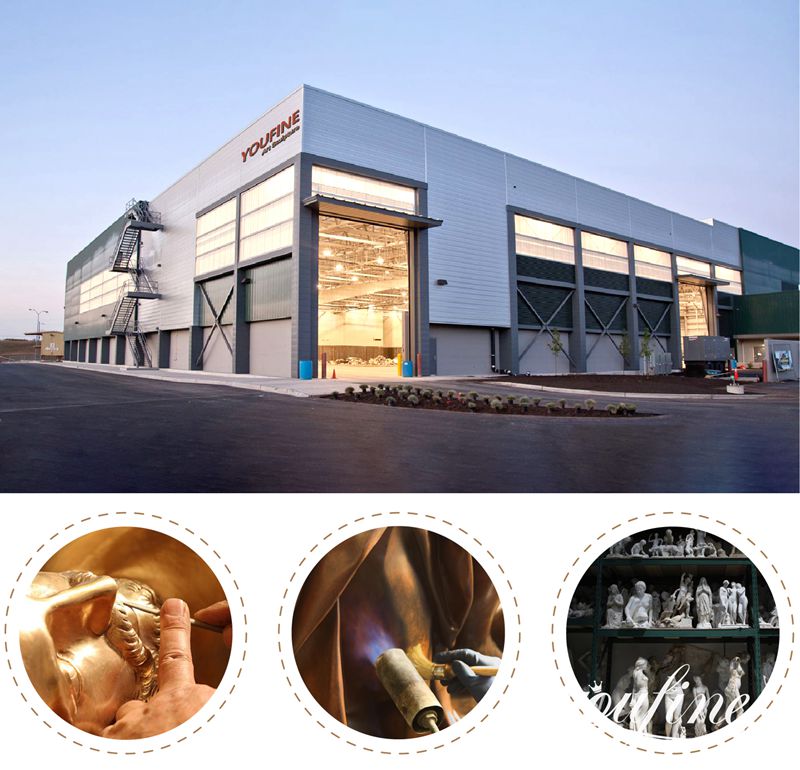 For 40 years, we have cooperated with many foreign friends and received their good feedback. If you are interested in the lion statue, please feel free to contact us.