Description of Bronze Lion Statues:
This is a lion lying on the ground, with its front paws lying relaxed on the ground. And its mouth is slightly opened, and its eyes are also slightly opened, and it looks like it is dozing off. When you see this bronze lion statue, not only do you feel that the lion has lost its ferocious appearance, it makes people feel close to it.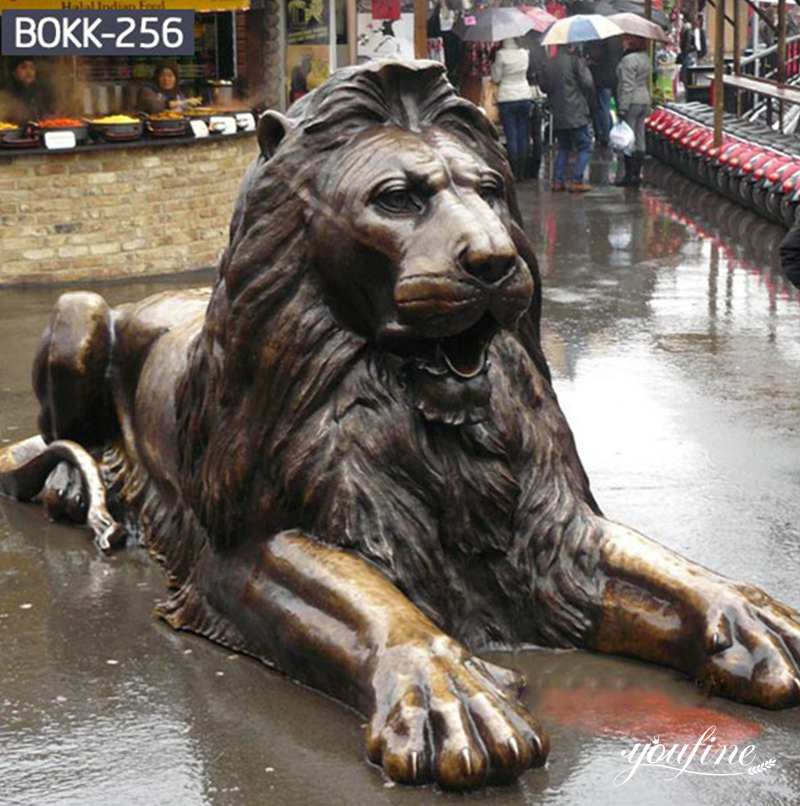 Professional Clay Model Artist:
The bronze lion statues of the YouFine factory come from every exquisite clay model. Then every exquisite clay model comes from the meticulous carving of our artist. YouFine factory clay model artists are real masters of the art. Under the guidance of their elders, they could completely restore the real lion. And, it could express the lion's expression vividly and vividly.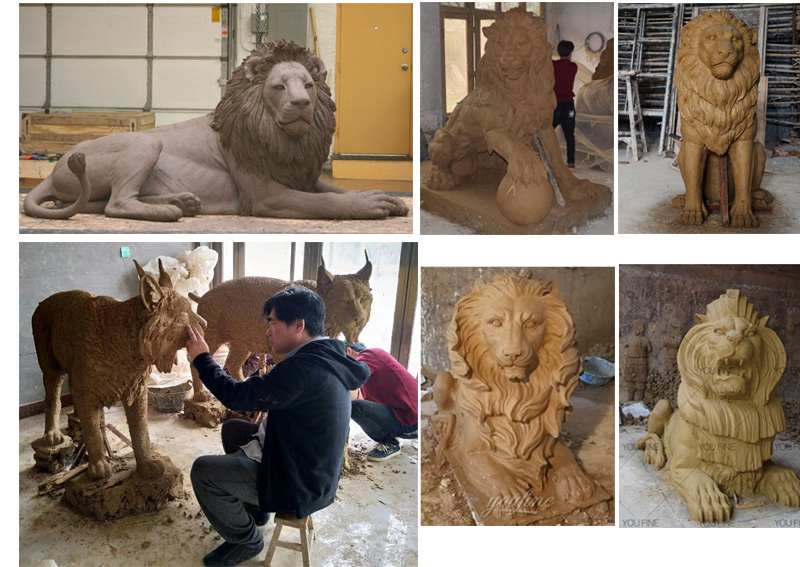 How to Finish a Bronze Lion Statue?
First of all: YouFine factory designer would draw a three-dimensional 3D drawing.
Secondly, the artist would sculpt a 1:1 scale clay model based on 3D objects.
Then, the artist began to make silicone models, and then to make wax shells.
Next, the artist uses the traditional lost wax method to make the original bronze sculpture mold.
Finally, the artists welded these pieces of the model and polished and painted them. We could get a huge bronze lion statue.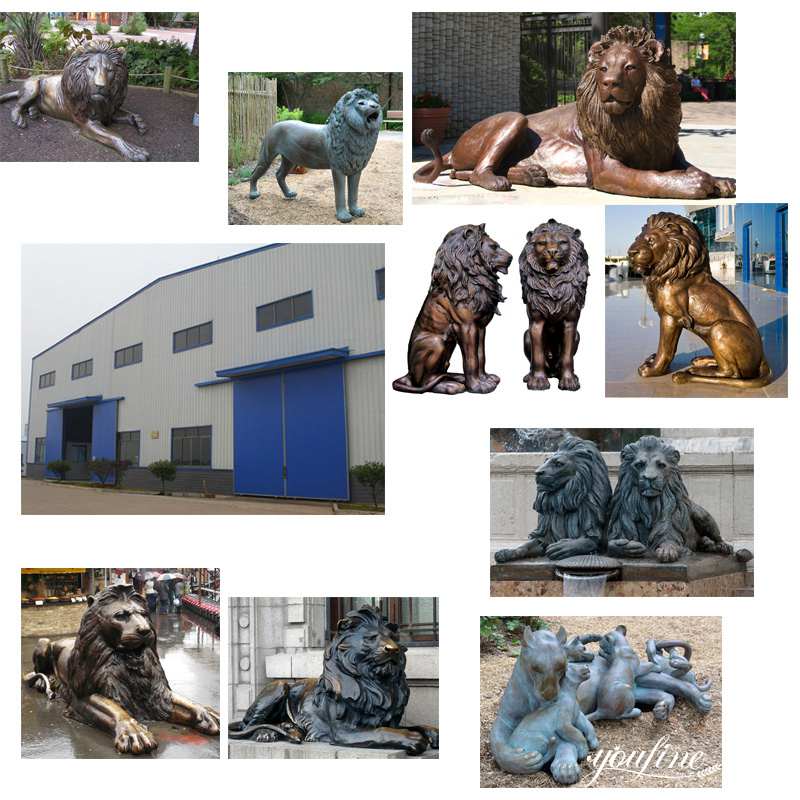 Various Decoration Positions:
The lion has been loved and talked about by people since ancient times. In particular, the lion is often used as a mascot for housekeeping and garden protection. Therefore, the bronze lion statues of the YouFine factory could not only decorate various parks and zoos but also always decorate the gates of villas. Especially in some museums and office buildings, two pairs of bronze lion sculptures of different shapes are often seen.
Different Types of Animal Sculptures:
YouFine factory is a large-scale bronze animal caster with decades of experience. There are countless types of our animals. First of all, our sculptures include some common animals such as horses, bears, deer, and cows. Of course, the YouFine factory also has other small animals, such as cute frogs, camels, monkeys, kangaroos, and turtles. In addition, the YouFine factory could also cast some customized bronze animal sculptures. You could tell us your ideas according to your preferences, and our designers could provide you with design drawings.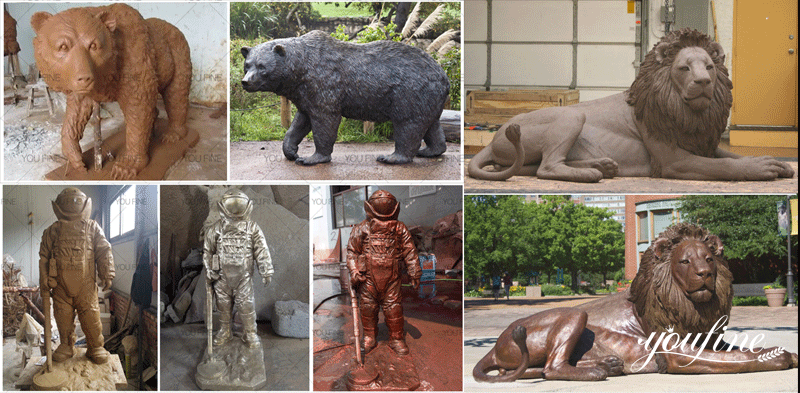 You could contact us as soon as possible, leaving your email and WhatsApp number. We could provide you with more bronze animal catalogs and details.