Bronze Horse Wall Fountain Details:
This antique bronze horse wall fountain design is very vivid. It is a wall fountain design style, with three horse statues composed on top of the fountain. In this case, the water from the fountain eventually flows into the pool from the mouths of these three horses. The focus of this bronze fountain is the three handsome horses, their jumping hooves and vivid look for us to show the handsome and dynamic horses.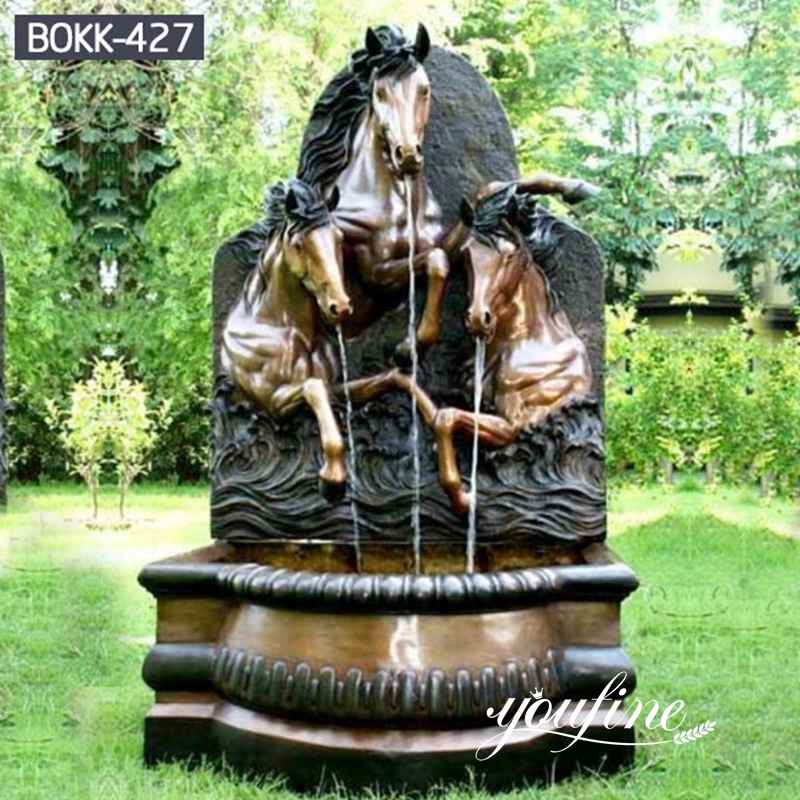 Professional Clay Mold Artists:
First of all, the horse sculpture on this beautiful bronze horse wall fountain required a 1:1 clay model to make. Our chief clay mold artist has a lot of experience. Because our artist specializes in studying the construction of horses, he is very good at making clay model horse sculptures. All the clay models are very vivid and realistic. This has laid a good foundation for our sculptors to make the corresponding bronze fountain.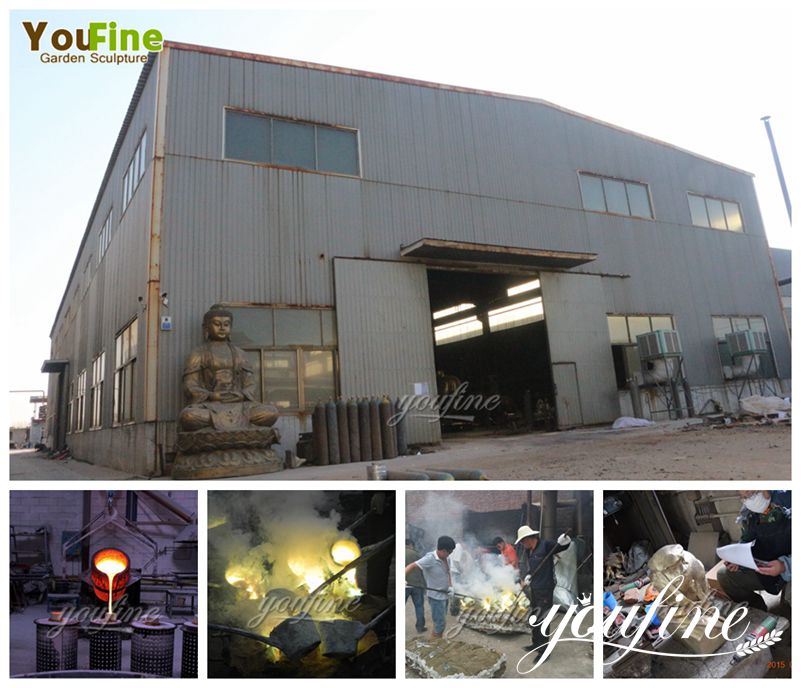 Traditional Lost Wax Method:
You Fine would use the traditional lost wax method to make this bronze horse wall fountain. This is one of the oldest and most effective ways to cast bronze sculptures. You Fine has professional artists who are very familiar with the casting process and are able to restore the details of the horse to a high degree.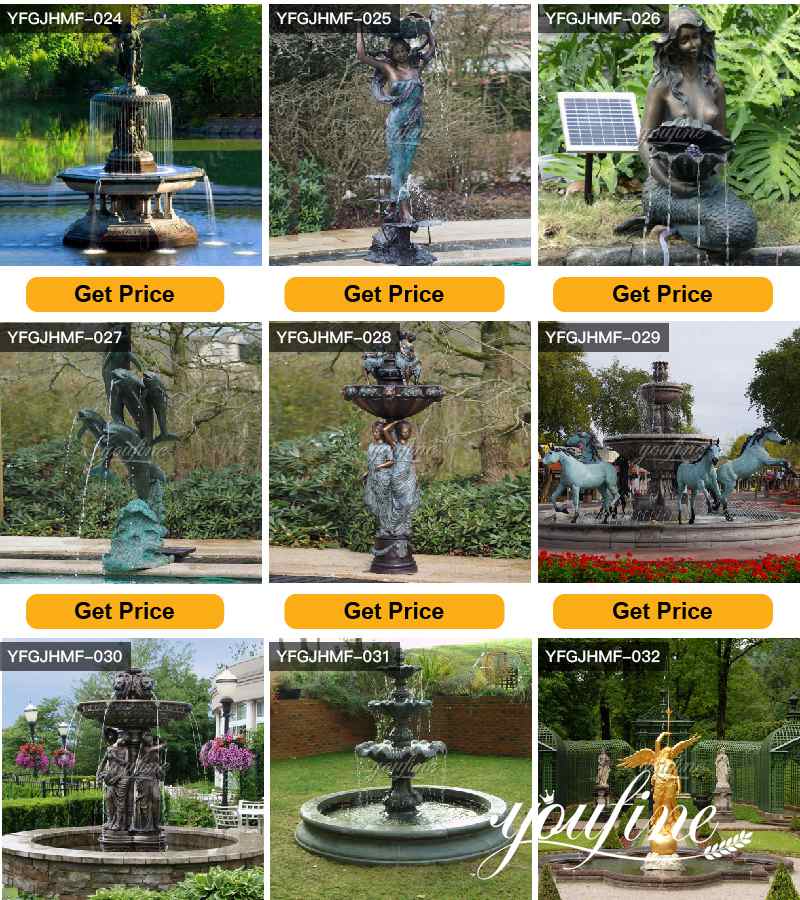 Why Choose You Fine Bronze Foundry?
A factory with a long history:
You Fine is a bronze foundry with over 38 years of experience in bronze sculpture. Therefore, we are very familiar and professional in the mastery of bronze sculpture craftsmanship. Our artists regard sculpture as their lifelong career, and they are very passionate about the pursuit of sculpture art.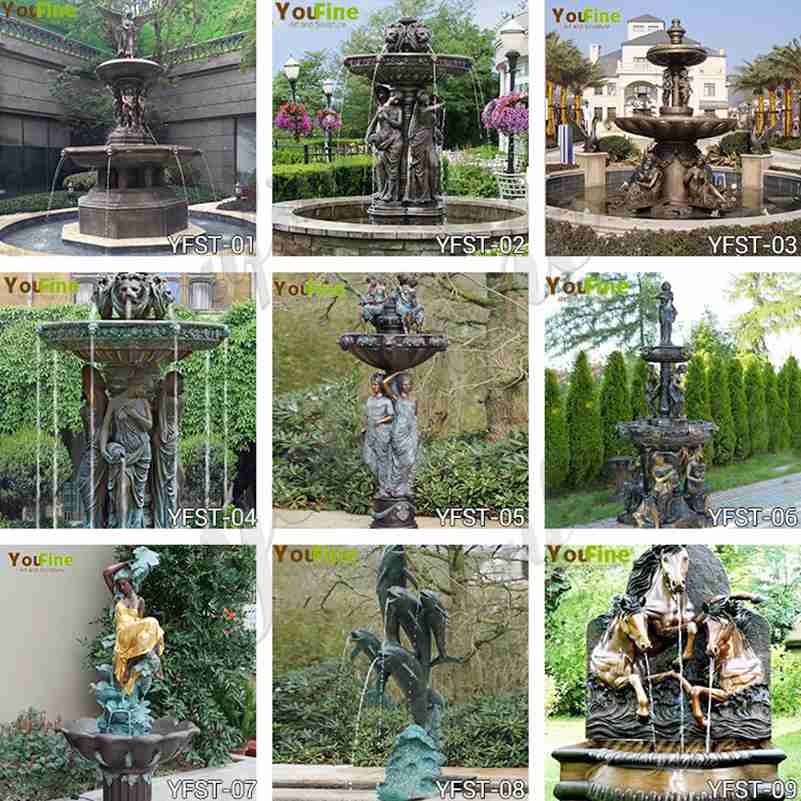 Offer Perfect service:
As a professional bronze sculpture factory, You Fine has professional sales staff and QC staff who would follow up the production progress of the antique bronze horse fountain in time. And timely communication and feedback with customers. We will provide every customer with a 1:1 VIP service. Our professional sales will provide customers with detailed plans and the bronze horse fountain production process in time, and communicate and feedback with customers in time. You Fine would not stop our service until the customer receives the goods and the installation is completed.