Wolf Statue Details:
Animal-themed sculptures are the artist's favorite subject matter. Especially the collection of wildlife group sculptures. The bronze wolf garden statue is so realistic and interesting. And, Pennsylvania residents are beautifying their backyards with this incredibly detailed and lifelike statue of a wolf pack. Each wolf in these statues is life-size. We could clearly see that the top of the statue is a total of 7 feet tall.
There are a total of 5 wolves in this artwork, including a mom, a dad, an older cub, and two smaller cubs fighting each other. Together they represent the family. This wolf family would always exist in the client's backyard. And people could enjoy this extraordinary and unique statue while partying in the backyard. Of course, this wolf family statue would be a family legacy and a work of art for me.
More Locations Wolf Sculpture:
First of all, we often see wolf statues of different shapes in hospitals, universities, municipalities, and other places. And sculpture is one of the ways things stay lasting. Also, building the bronze wolf statue means acknowledging the spiritual expression of the wolf. The wolf is a pack animal just like us humans.
It is hoped that the bravery of the wolf would be passed on to the next generation. By displaying these beautiful artworks, we could convey to our families a belief in unity. Of course, in addition to home decoration, these bronze wolf sculptures could also be placed in public parks, especially these slapstick wolf babies would definitely bring joy to people.
Sophisticated Clay Model:
These wolf sculptures would be crafted for you by our talented animal sculpture artists. First of all, each sculpture would create an exquisite clay model. Our artists have been making clay models for over 40 years. They are very familiar with clay model-making techniques. In addition, they are volunteers for the Caring Wildlife Society.
The wildlife rescue bases they often go to have contributed to the protection of animals. Then, our artists constantly explore the characteristics of animals in the process of getting along with wild animals. Of course, they could make the most refined clay model for you. Of course, through the excellent clay model, our bronze wolf sculpture would be more realistic and real.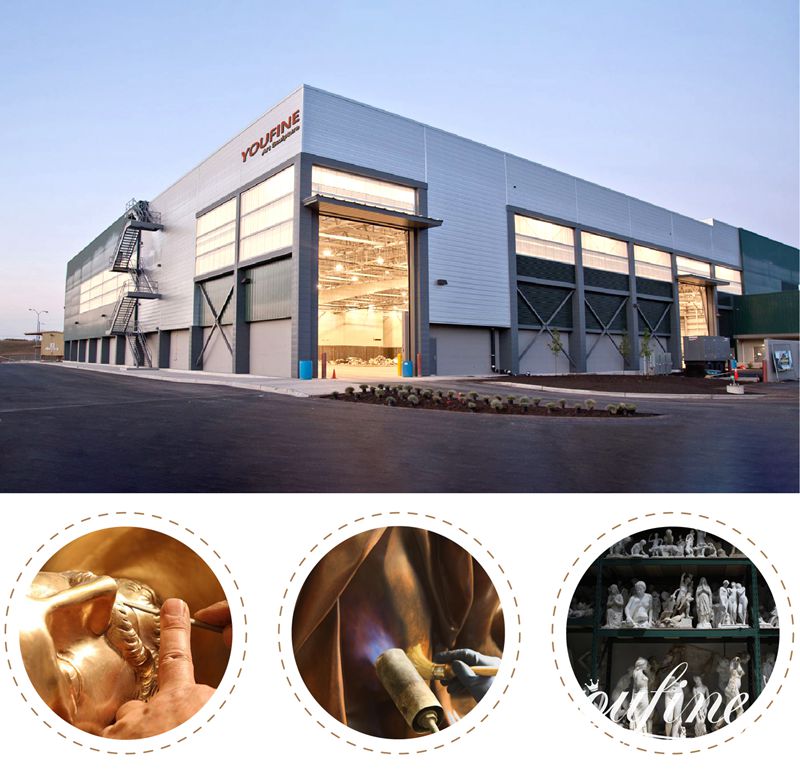 If you want to cast a bronze park wolf sculpture please feel free to contact us. YouFine's artists would be able to provide you with the most satisfying bronze wolf artwork. Moreover, our staff would also provide you with the happiest shopping guidance and sales services.