Deer Statue Details:
This group of exquisite life-size bronze doe and fawn statues is the latest bronze deer statue design in our factory. This is customized for a customer in the United States. Our client likes deer very much, so he wants to place a group of beautiful deer statues in his manor garden.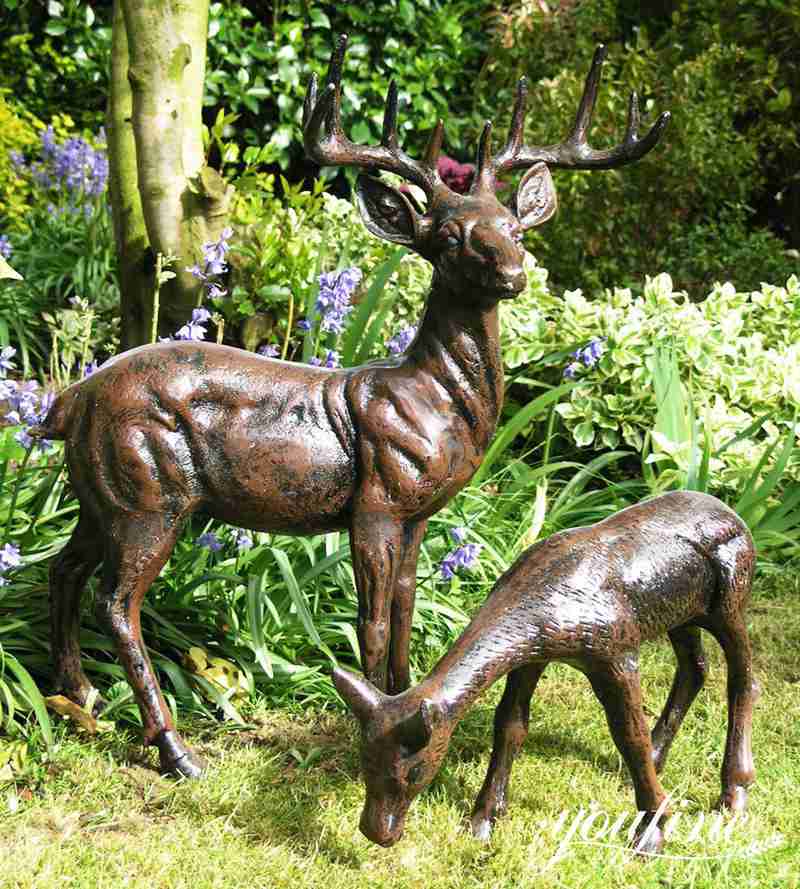 After our professional sales staff communicated with the client, the customer finally confirmed the design of this statue. He said that this group of realistic statues would be a beautiful scene in his garden.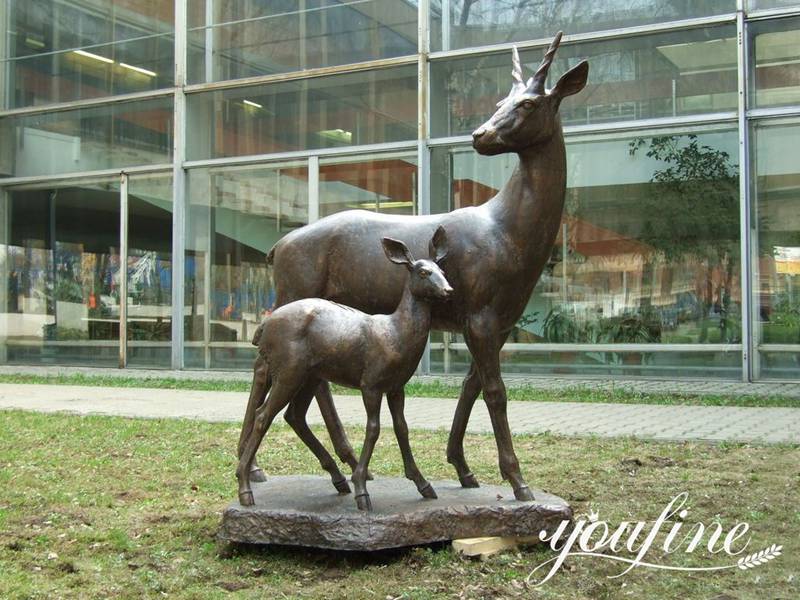 Own Most Excellent Model Artists:
YouFine has more than 39 years of bronze sculpture cast experience and could cast any deer statue. Firstly, YouFine artists would make one 1:1 clay model for every bronze deer sculpture after getting the orders from our clients. YouFine clay model artists are the best and most excellent in the art area.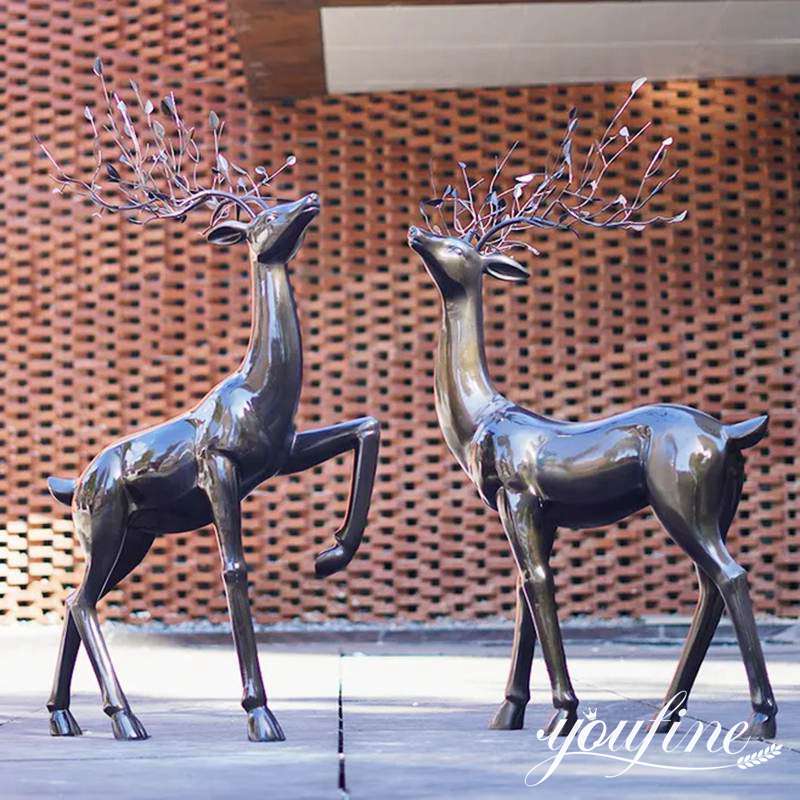 Also, YouFine clay model artists never stop the study to improve their technique of making vivid artwork. Of course, through many years of practice, our artists not only could make the most realistic deer clay model but also could cast the best life-size deer statue for our clients.
Maintaining the Bronze Sculpture
There are two methods to maintain the bronze surfaces in YouFine. The first one is using wax to protect the bronze sculpture surface, normally top masters would heat the wax to liquid, then brush the wax to the patina's surface softly, and at the same time use a spray gun to heat the surface, making sure the wax be one protective layer. In this way, the patina color would last many years whether under strong sunlight or heavy snow.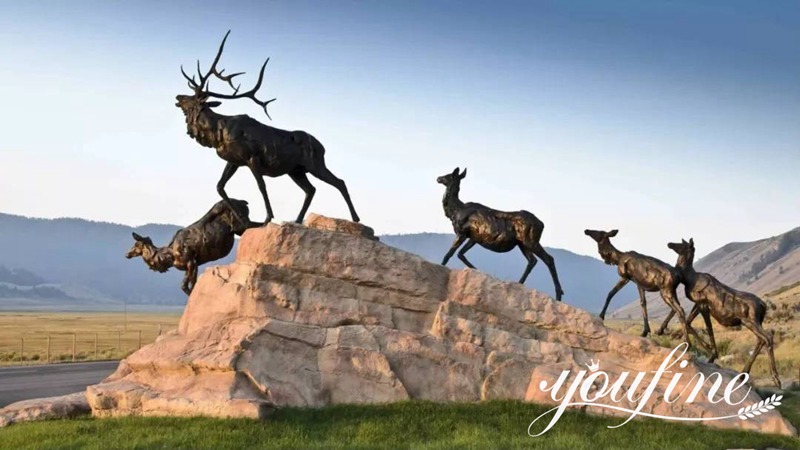 The second way is to spray a little bit of varnish on the surface of the deer sculpture, which would form a smooth film, which could well protect the bronze sculpture from dust and rain. Cause the varnish is transparent, which would show the original natural surface of the bronze life-size deer sculpture, no change to the original patina color.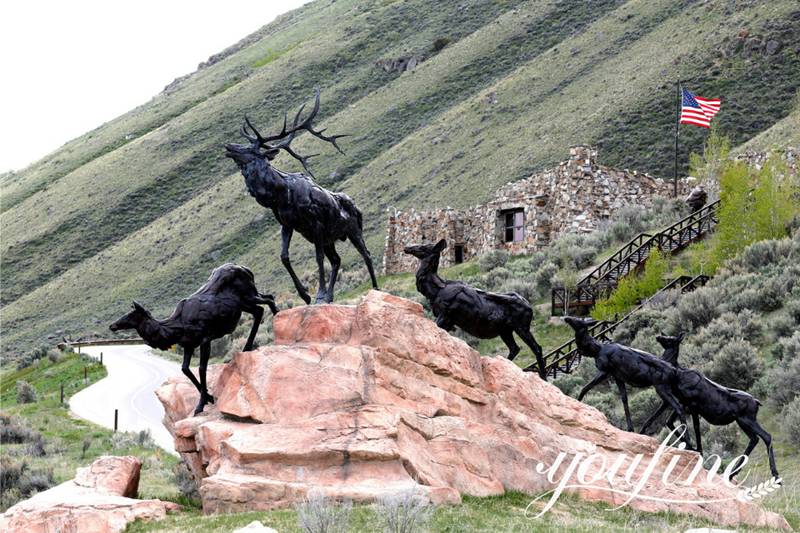 Overall,  there are more than 33 steps to cast the deer statue in YouFine. If you like our bronze animal statues, please feel free to contact YouFine. YouFine is a professional bronze animal statue casting foundry, so our quality is worthy of your trust. Choose YouFine, choose the best outdoor bronze deer artwork!