Details of the Bronze Deer Statue:
This is a majestic bronze deer statue. We could clearly see that the front hooves of the bronze deer are upward as if running. In addition, the limbs of the bronze deer are very powerful, including the muscles of its entire body. In addition, the antlers of the bronze deer are very beautiful. We could imagine that this is very strong and good at running stag.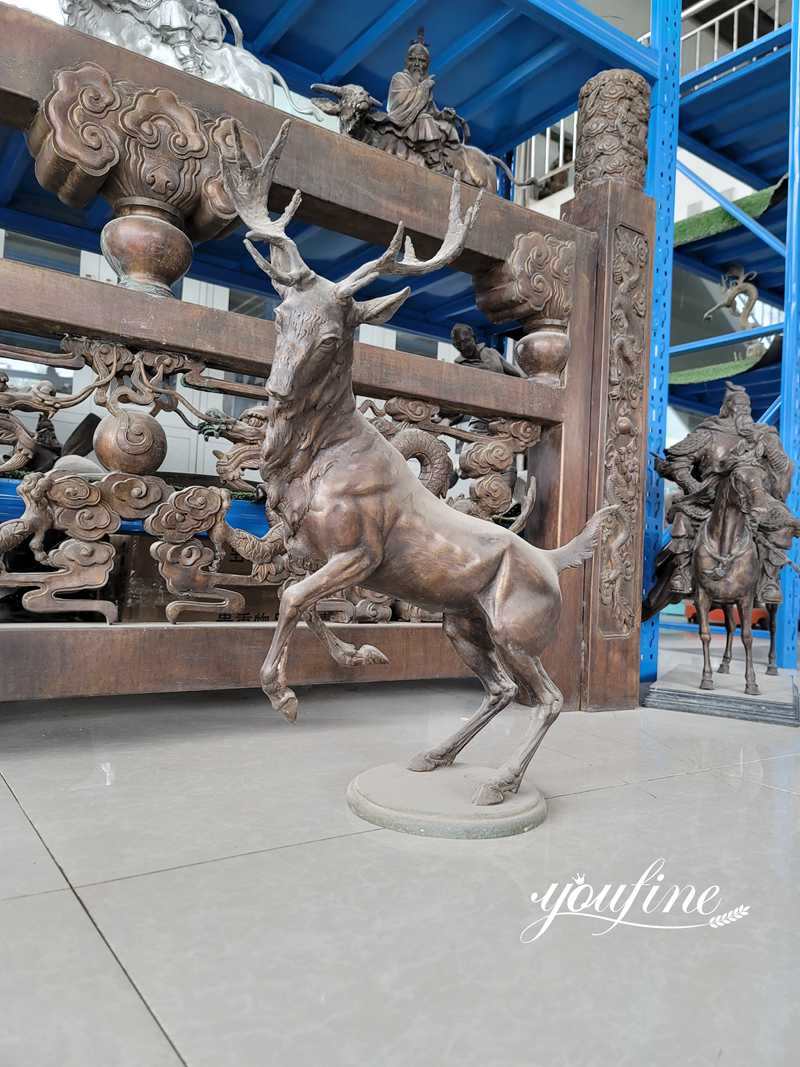 Beautiful Clay Model:
The clay model of the YouFine factory is very real and beautiful. When you see them, you would be very moved. The artists of YouFine Factory have been sculpting animal clay models since they were young, and they are especially good at sculpting the details of deer sculptures. Therefore, YouFine's factory artists have won praises from many customers.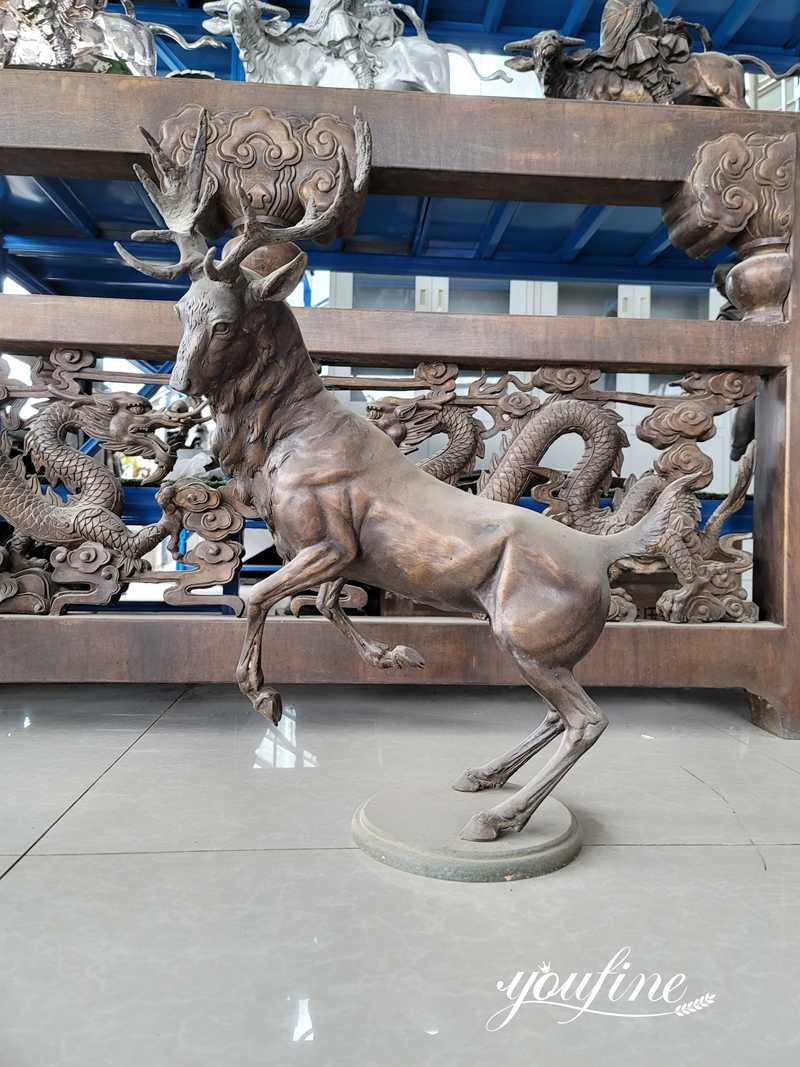 More Color Options:
The YouFine factory pays great attention to the color matching of the bronze deer. Especially our factory adopts the most advanced chemical coloring method. This color is very long-lasting and would become more beautiful and natural over time. Of course, YouFine factory customers could customize any color, and our artists are very good at color matching. Your bronze deer color would show your unique style.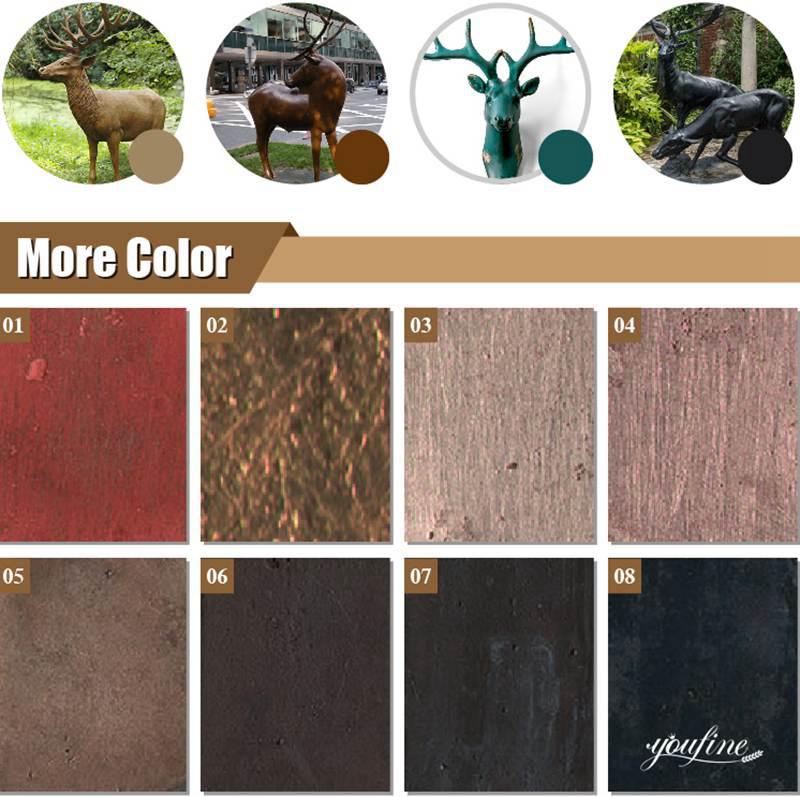 Decoration Location:
When we take the children for a walk in the park, we usually see a lot of bronze deer sculptures, especially some bronze deer family sculptures. We naturally want to take photos with these sculptures. Of course, many people choose to place bronze deer sculptures in their homes, hoping that their families would be safe and healthy and that the children would have a brave personalities.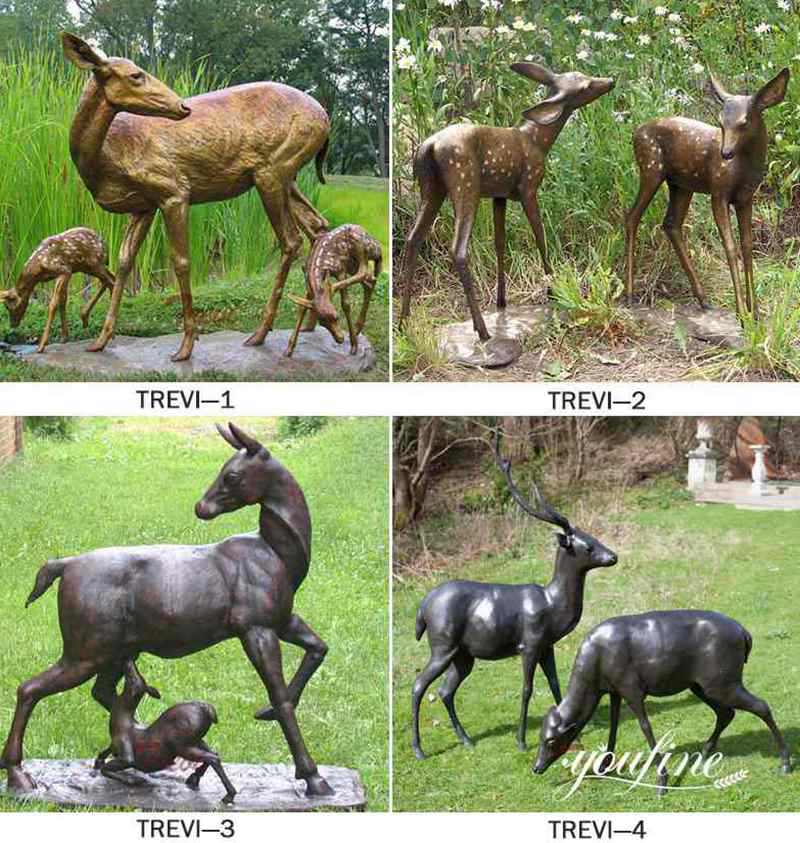 More Bronze Deer Statue Designs:
People all over the world like deer very much, not only because of their cute appearance but also because of the beautiful meaning of deer. For example, deer symbolize bravery and longevity. YouFine factory has a large number of models of different kinds of deer. We have bronze elk statues, bronze moose statues, bronze sika deer statues, and so on. There is no doubt that we meet all your requirements.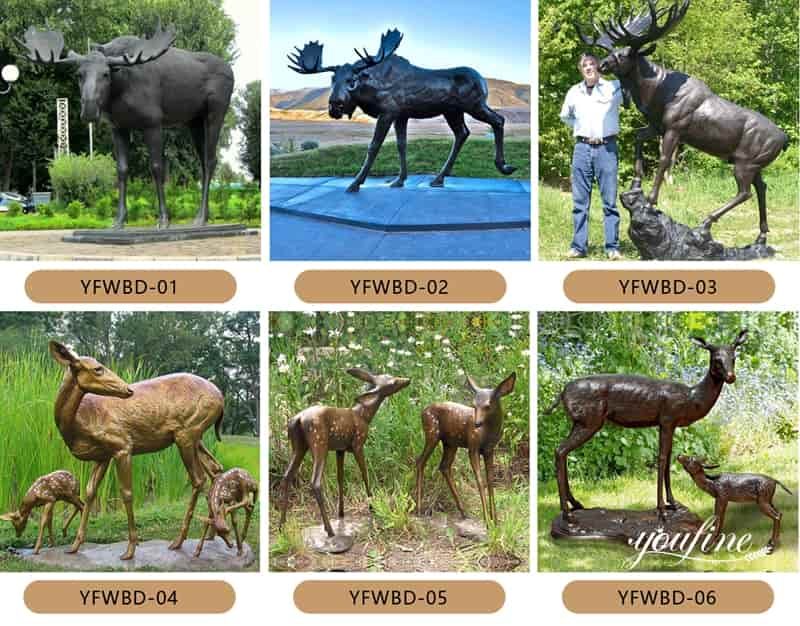 Many people choose to cast some bronze deer heads to hang in their homes to enhance the overall taste of the house. You could customize any style of bronze deer sculpture, we could satisfy you. You could consult us at once.