Details of Lawn Jockey Statue:
The lawn jockey statue depicts a man in a jockey costume. This sculpture is usually placed in the front yard. For example, sculptures could adorn the lantern-carrying infantry at the entrance of the house and the figures in the garden. Today, lawn jockeys are often depicted as Caucasian boys.
And, these sculptures are usually one wearing a jockey costume. In addition, the lawn jockey statue would raise a hand as the reins of the horse. Sometimes, a metal ring is attached to the hand of the sculpture. This ring could be used to tie a horse. In some cases, the sculptures also feature a lantern. This sculpture could then become a street lamp.
Of course, the lawn jockey statue was originally a symbol of welcoming guests. In addition, the sculpture could also provide customers with a practical and innovative hitch. Later statues eventually became decorative and were not suitable for tethering a horse. These sculptures are often favored by equestrian enthusiasts.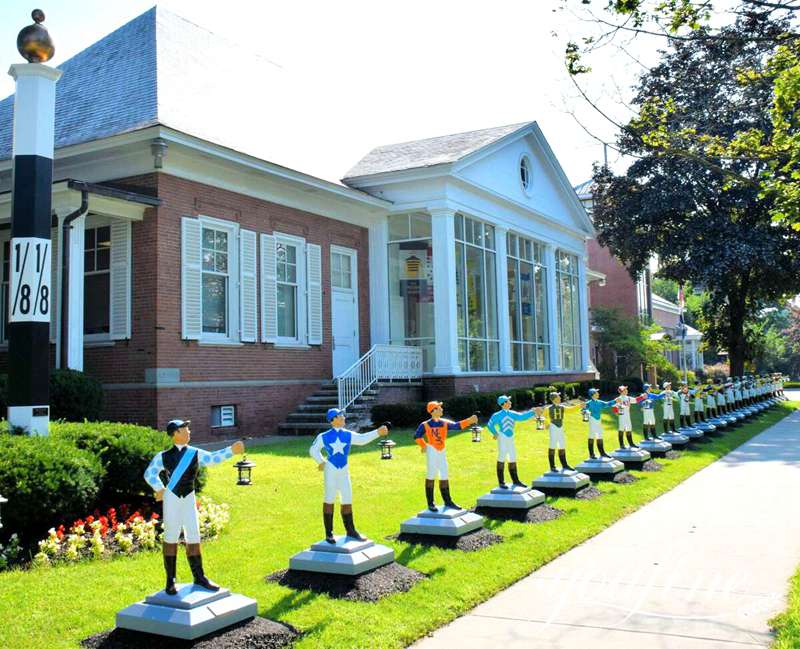 Unique Design Style:
Early "Jocko" designs often depicted the right arm raised. Furthermore, sculptures often have exaggerated features. Such as figure sculptures with large white eyes, large red lips, large flat noses, and curly hair. Often, the sculptures are painted the same flamboyant color as the race car.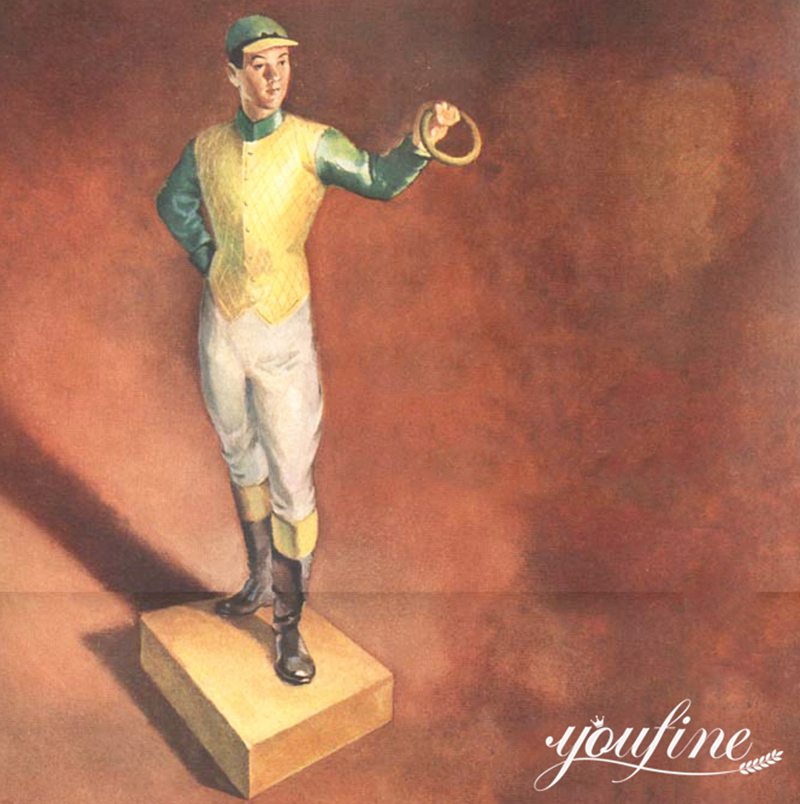 The flesh of the statue is bright black. As of the 20th century, the statues have now been repainted. Therefore, their skin is pink. However, the exaggerated features of these original lawn jockey statues remain.
Easy Maintenance and Cleaning:
Just like our original black lawn jockey statue. These streamlined black lawn jockeys are virtually maintenance-free. Just like any other yard art, a flush every now and then when you're watering the flowers or setting up a sprinkler would do. Also, you just hose him down and he would look clean and colorful.
Multiple Colors to Choose:
Our artists use spray painting techniques. And, we use car paint. There is no doubt that car paint lasts longer. Automotive paint is chip, fade, and UV resistant. Therefore, these sculptures could be used for many years.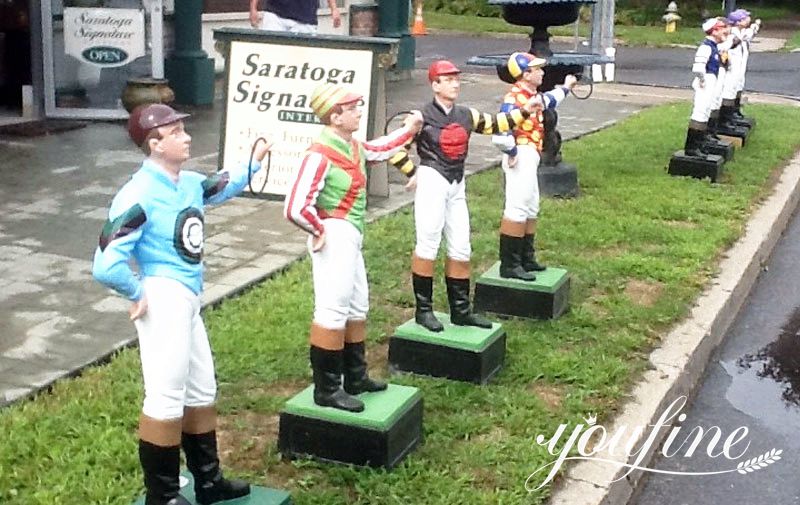 Of course, if you want more colorful colors. The way our artists could paint and spray. So no matter what color you want, our artists could meet your needs.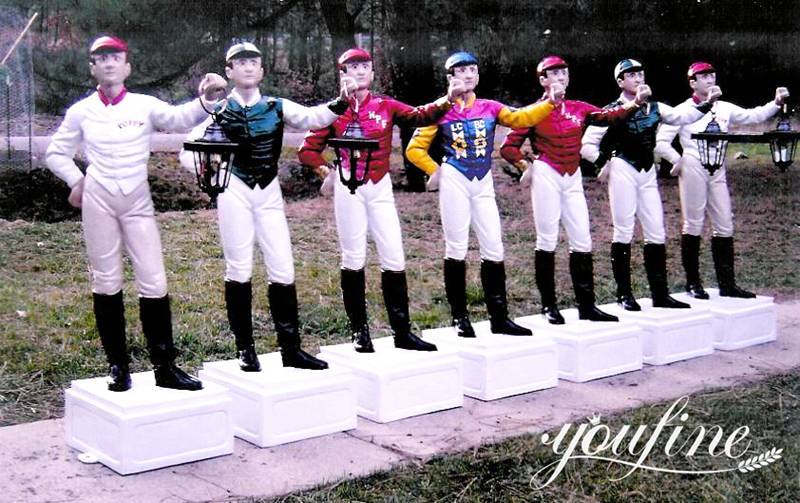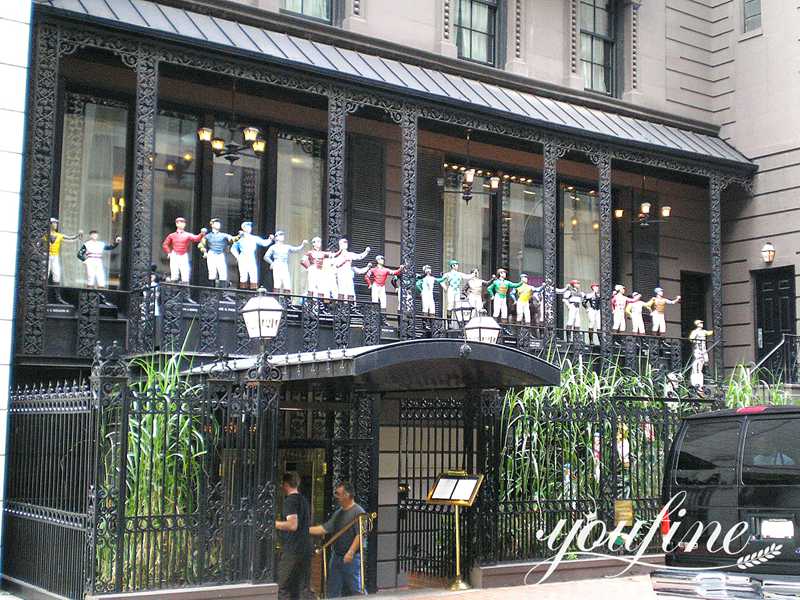 We specialize in the production of lawn jockey statues and fiberglass sculptures with rich experience. Our masters have learned the craft of carving since childhood, and they are all very good sculptors. We are a direct factory, both seller and supplier, allowing you to enjoy the lowest price.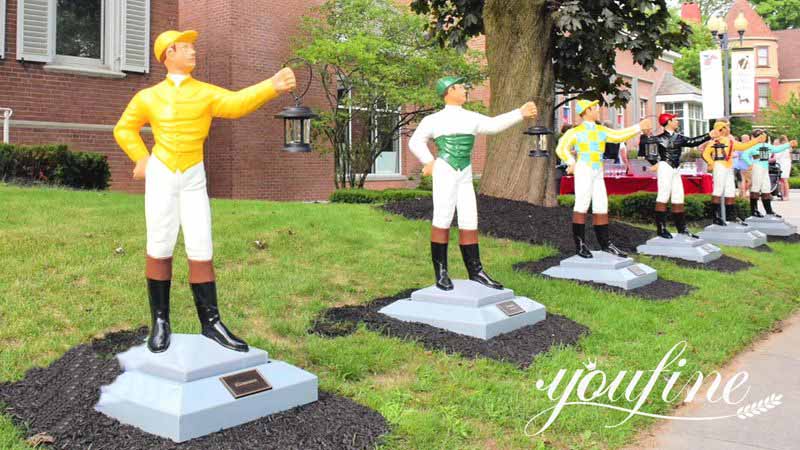 Our factory's purpose is to provide the highest quality and best service. If you choose us, you would never be disappointed. Please feel free to contact us for more details and direct factory prices.