Bronze Sculpture Reproductions Information:
What a beautiful and magnificent bronze sculpture reproductions design, this sculpture is made of bronze material. Would you like to have this lifelike sculptural design? I am sure you could put it not only in your garden but also in squares or parks as they look interesting and the bronze replica statues are sure to attract attention.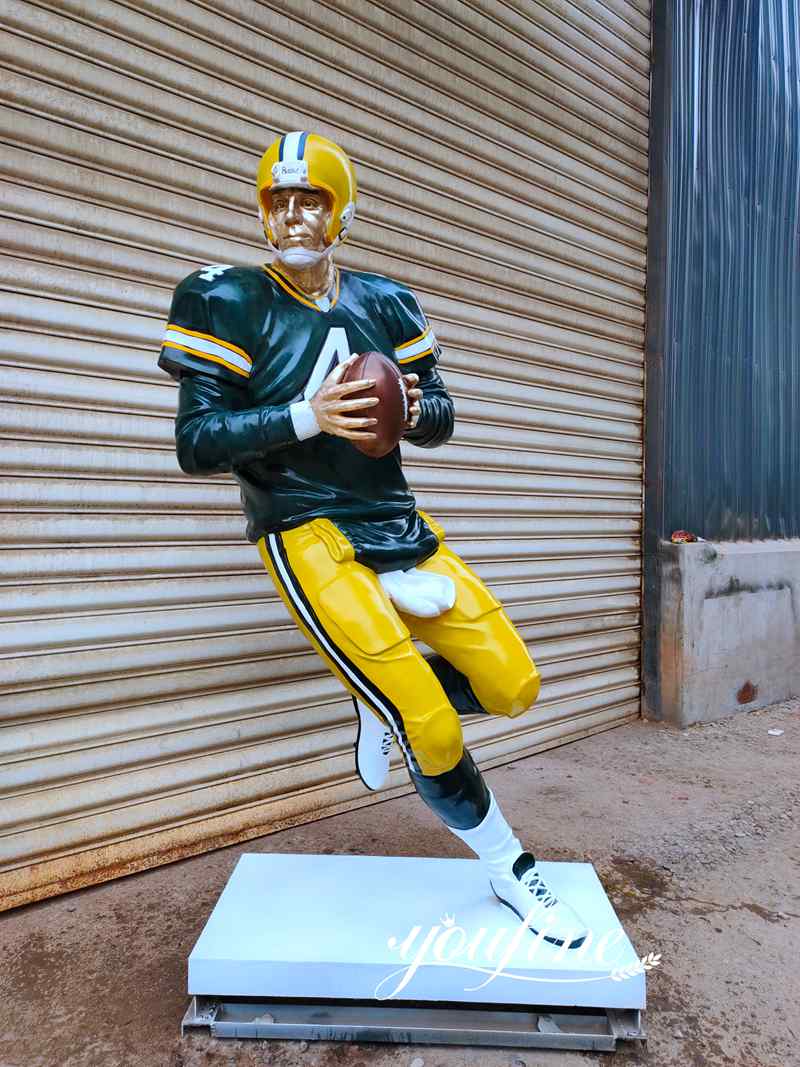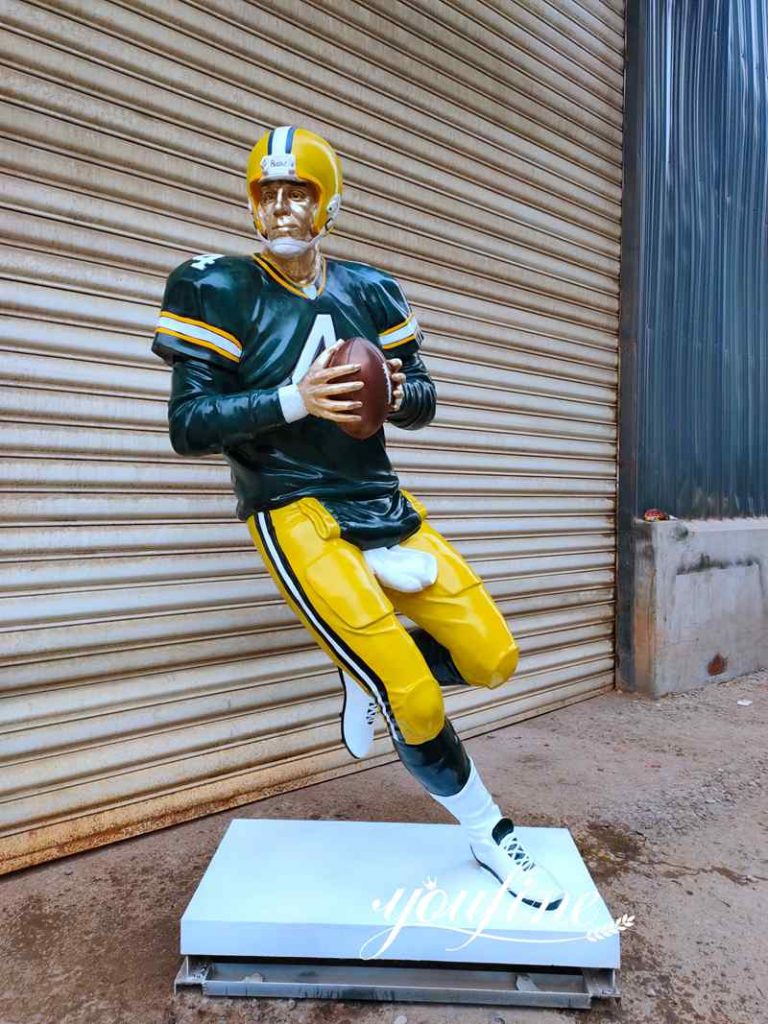 Exquisite Patina Technique:
This bronze statue is a very beautiful large artwork. Because you could see sculpture reproductions running. The pose and color of the rugby man we made are very similar to the real one. If you like the famous custom bronze rugby man statues, we already have models and you could save on model fees. We also welcome custom sizes if you want to downsize. Also, our artists use chemical coloring, so our sculptures would be very beautiful. And the color of the sculpture would become more natural over time.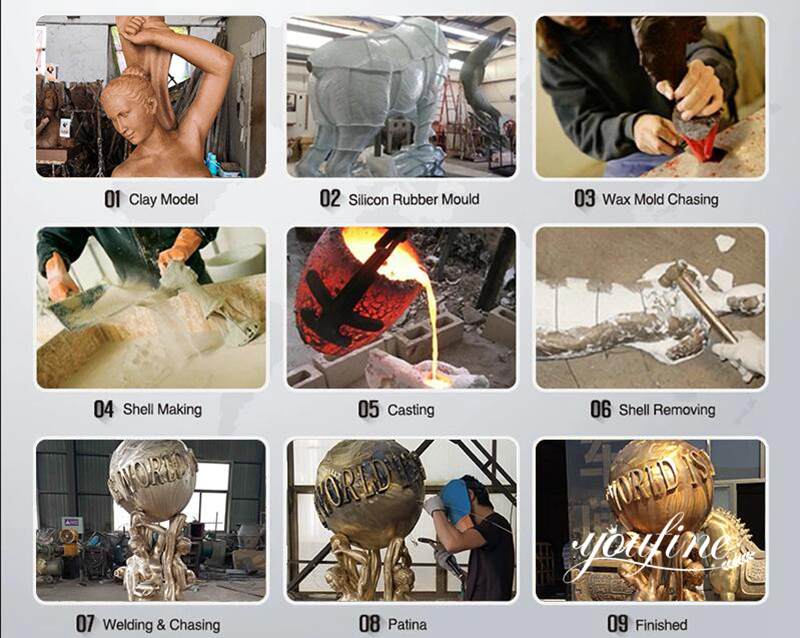 Advantages of Bronze Figure Statues:
We have a team that only does figure sculptures, and they study a lot of character occupations. Some of our gurus are very fond of sports. And, in order to express the spirit and posture of sports, they often participate in some sports events. Some masters often go there and watch many videos. Therefore, YouFine artists often study sports and watch sports competitions on TV, making the sculptures of athletes more vivid. That's why we could make famous bronze sculptures so attractive. Not only could we make bronze rugby men, but we could also make sculptures of sports such as football, basketball, baseball, and so on. YouFine believes that these bronze replica statues would attract attention wherever they are placed.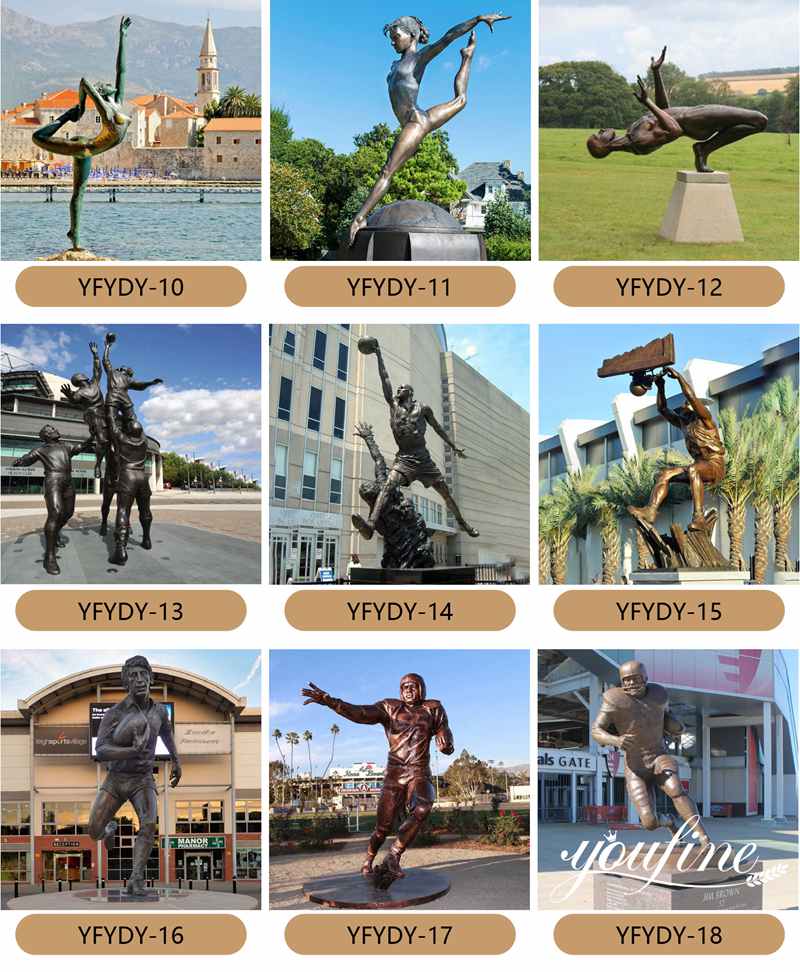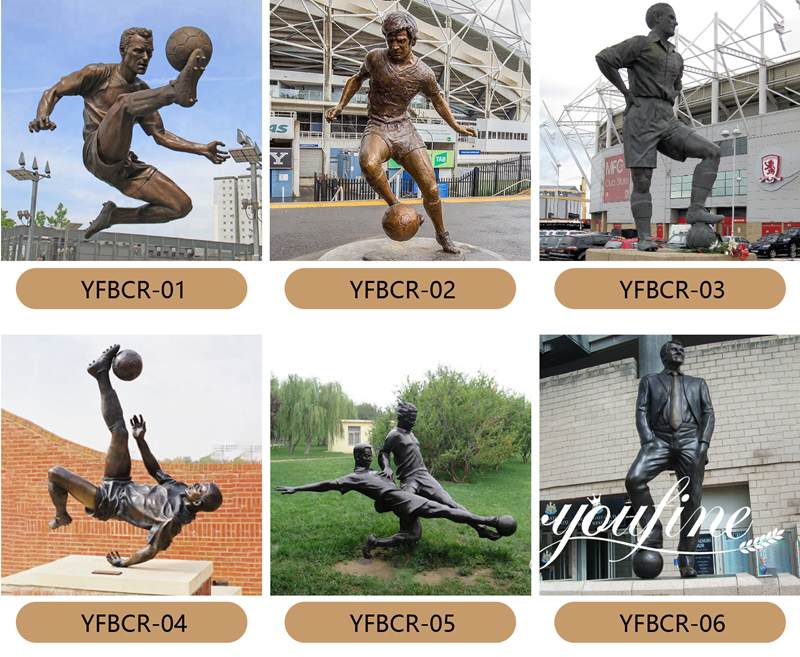 If you are interested in making reproductions of bronze famous sculptures, please contact us today. As a professional bronze figure sculpture supplier, YouFine is worthy of your choice.