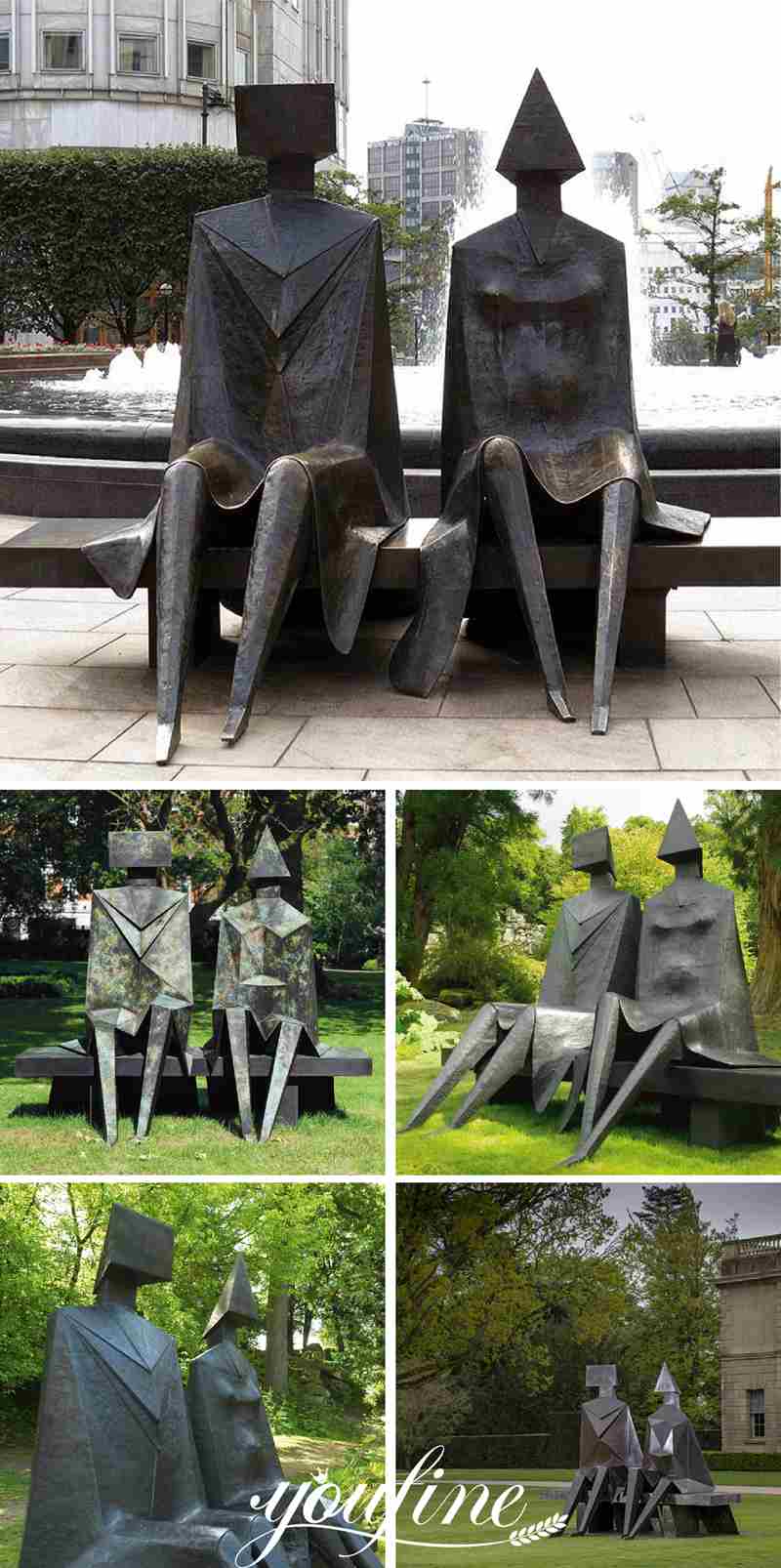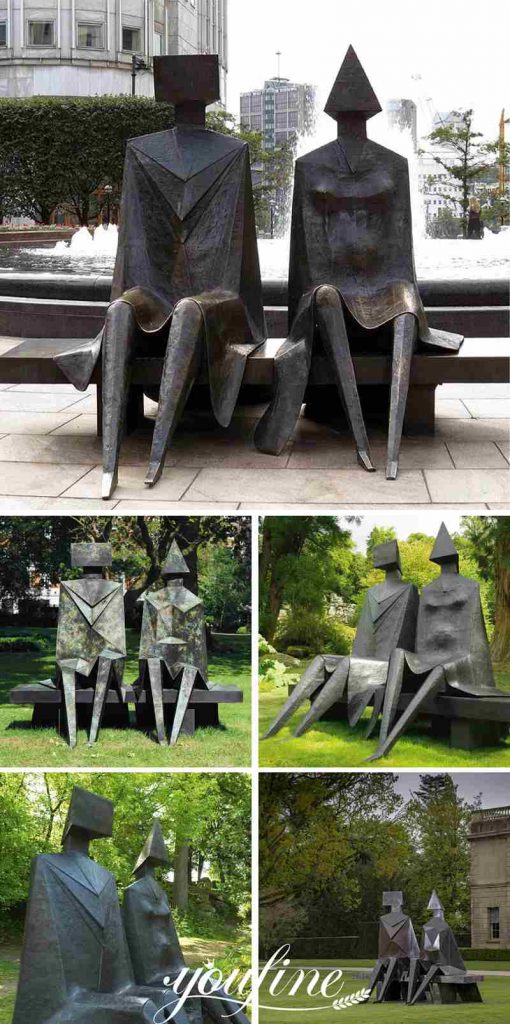 Characteristic About the Walking Woman Sculpture:
Art is a certain powerful force emerging from the dark. The creator uses his imagination to capture and translate it with his talent. This bronze walking woman sculpture is created by his talent imagine from nature. Inspired by the silhouette of the human body and nature, his sculpture is sometimes close to abstract art. His subject matter ranges from the human form, abstracted but readily recognized, to animals – general types rather than specific creatures. Earlier works featured a textured finish, but his latest pieces have a smoother, more refined surface, and geometry has replaced a more organic form. This special art abstract sculptures many people to visit and collect.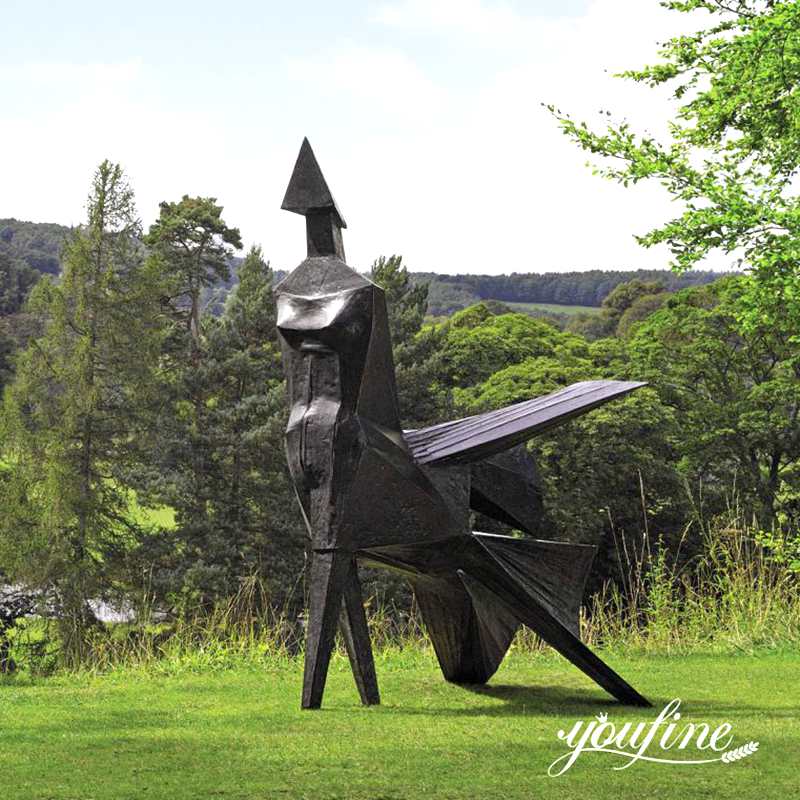 Details About the Abstract Sculpture:
This bronze figure sculpture is not like the other artist's work. It doesn't have a detailed and vivid face like other sculptures. For this sculpture, its head is a simple triangle, legs are also a simple geometric shape. The whole body of this sculpture is made of different metal geometric shapes. If taken apart for each part, it will look strange, but when he put them together, it will become an elegant lady. This charming art sculpture catches many people's eyes.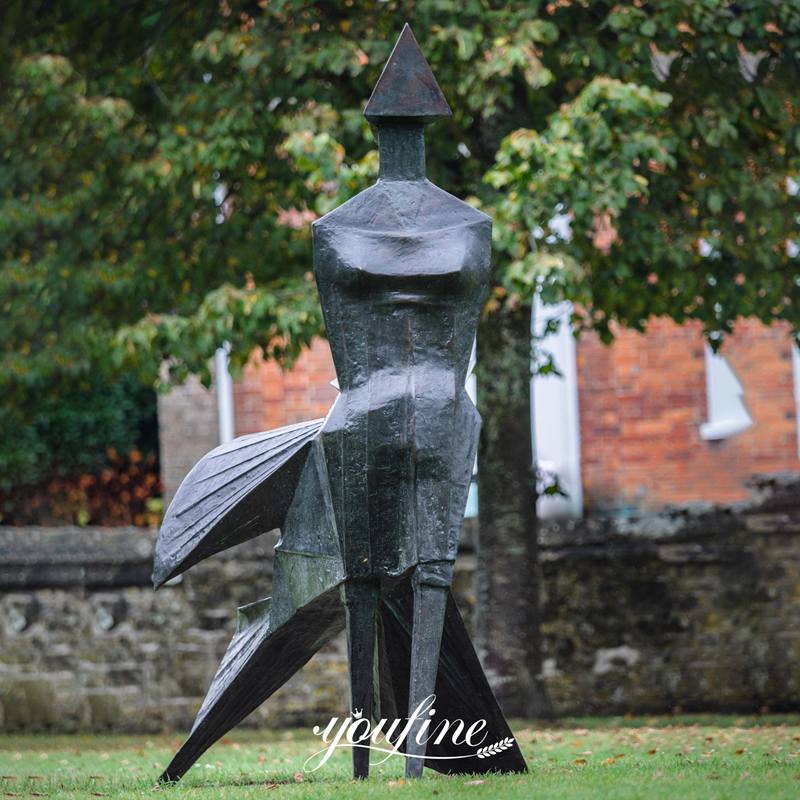 Other Sculptures by Lynn Chadwick:
Except for this bronze walking woman sculpture, Lynn Chadwick also designed many similar sculptures. Such as sitting couple on bench sculpture, pair of walking figures, and so on. All of them are attractive and charming. You could put them into parks, public squares, in front of an office building, garden, or other outdoor places as decoration. They could make your garden become more beautiful and attractive.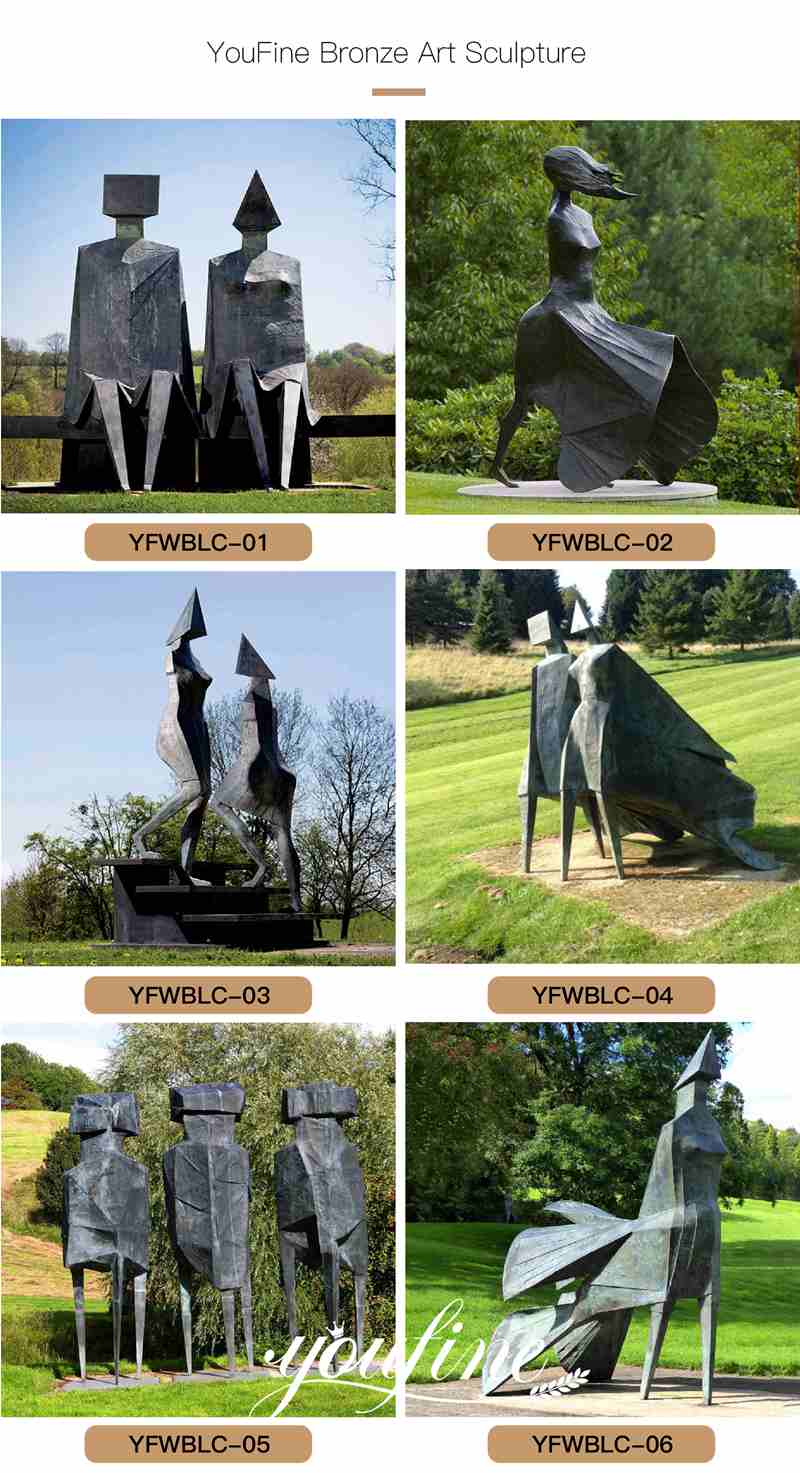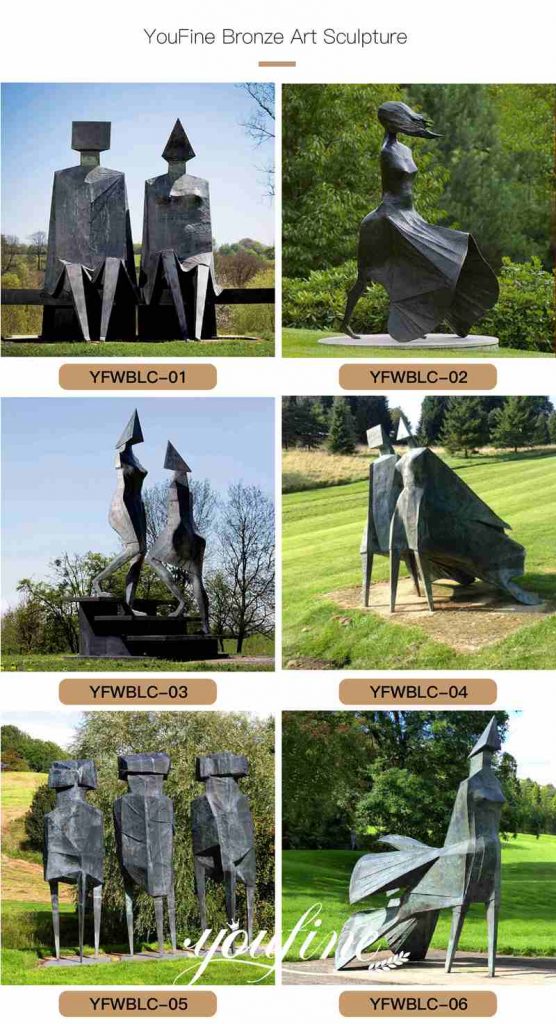 If you want to get such a beautiful famous sculpture for your garden, pls feel free to find You Fine. With 36 years of experience in making bronze sculptures, our artist could make the high quality and high similarity Lynn Chadwick sculptures for you.