Bronze Boar Details
This bronze boar sculpture fountain is very interesting. We could clearly see the water flowing out of the wild boar's mouth. Therefore, the water pipe of the fountain is also installed in the wild boar's mouth. The YouFine wild boar sculpture is very real, so its hair is just like real. Especially its ears are so cute. There is a place on the base of the boar fountain to catch water. Many customers choose YouFine because we are professional. When you visit our factory, you could see that there are many wild boar sculpture fountains in stock in our factory and ready to ship.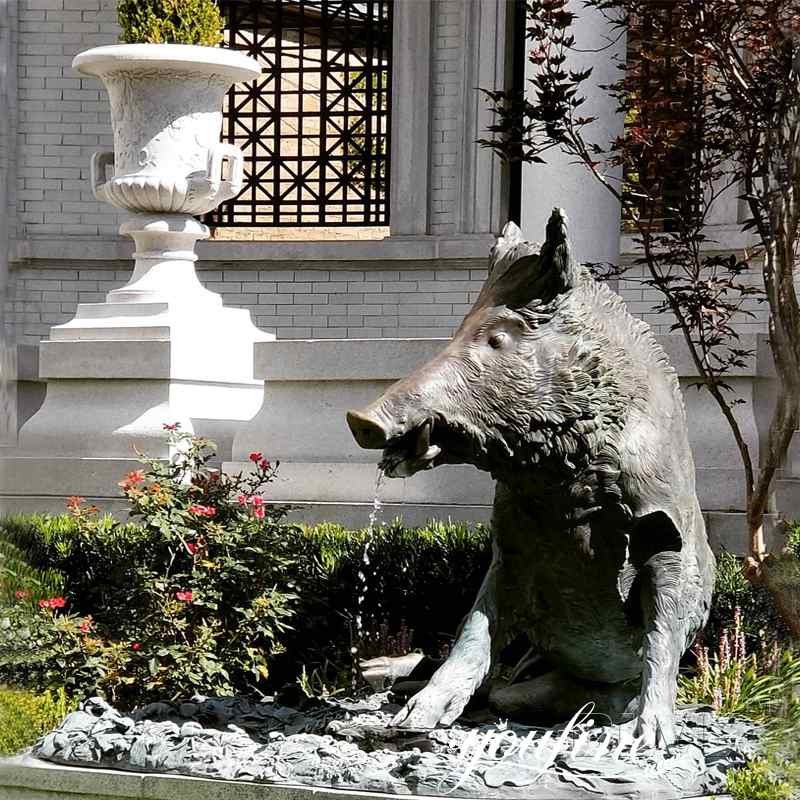 Boar Sculpture for A Customer
The bronze pig fountain of this boar sculpture is a classic design that we designed for an Italian client. This design originated from the wild boar statue fountain in Florence. We all know that this sculpture represents luck. Therefore, our client ordered this for their hotel. And put it in the aisle of the park's flower beds. This fountain is not only decorative, it could also nourish flowers. They like our fountain very much, saying that this fountain is very eye-catching. Many customers took photos with this fountain. Our customers are very satisfied with our quality and hope that we could have more cooperation in the future.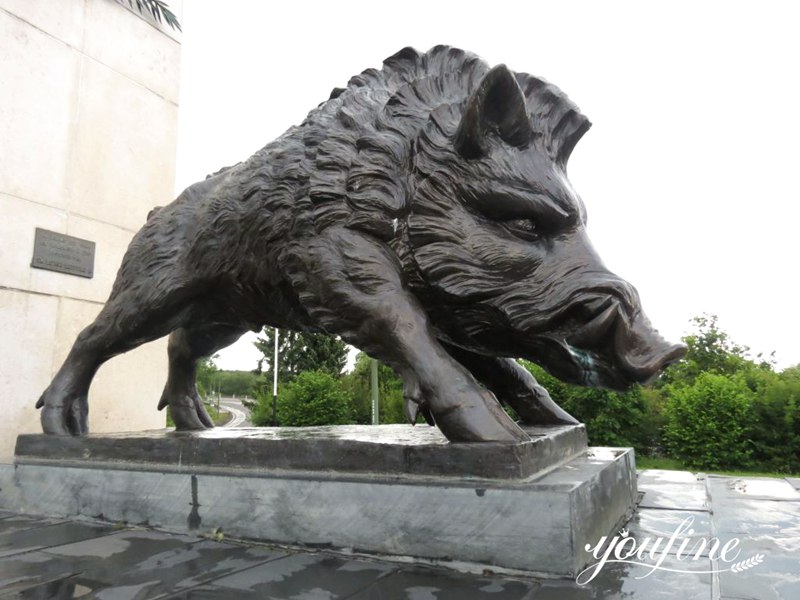 More Designs of Animal Fountains
In addition to the design of this bronze wild boar fountain, we also have other animal fountains. We have more beautiful and interesting designs. For example, YouFine has an elephant fountain, dragon fountain, lion fountain, and dolphin fountain. If you have a design picture you like, please provide us with the picture. YouFine could cast different shapes of animal fountains according to your favorite pictures.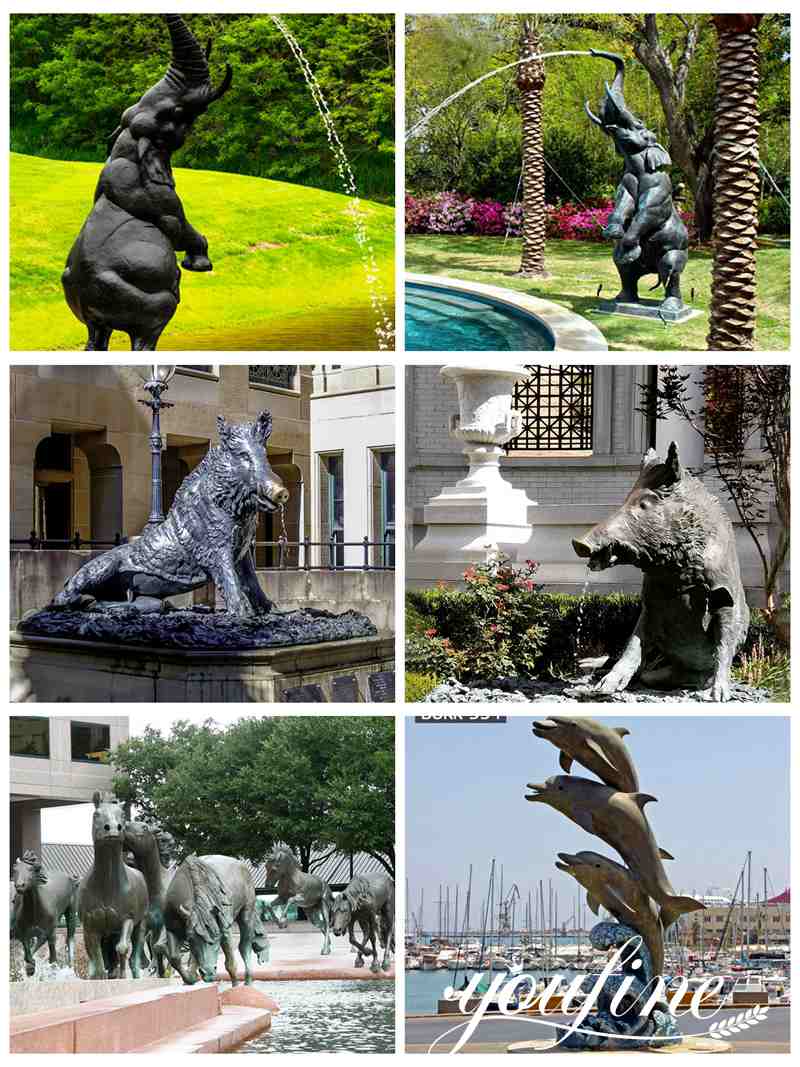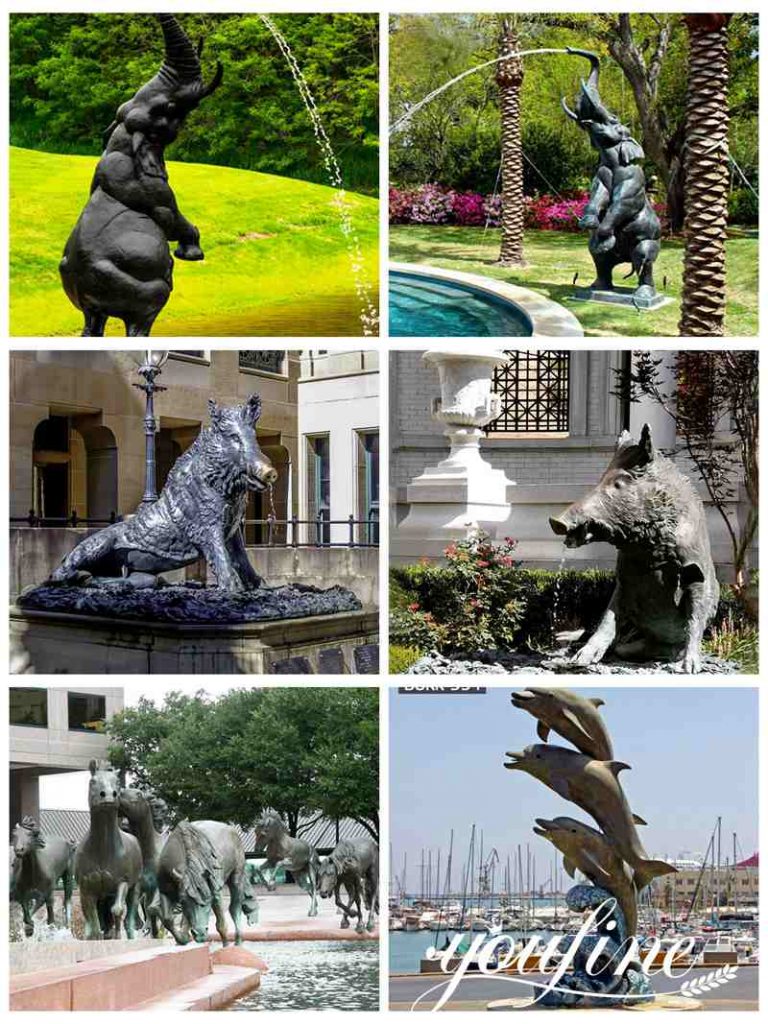 Professional Service
As a professional factory engaged in bronze animal casting for nearly 40 years. The bronze fountain is a hot-selling product. We have professional artists to cast fountains. In the process, we would update the picture. Of course, after the casting is completed, these fountains would be installed in our factory and tested. YouFine would take photos and videos to customers for confirmation. There is no doubt that we would also send fountain hoses for free.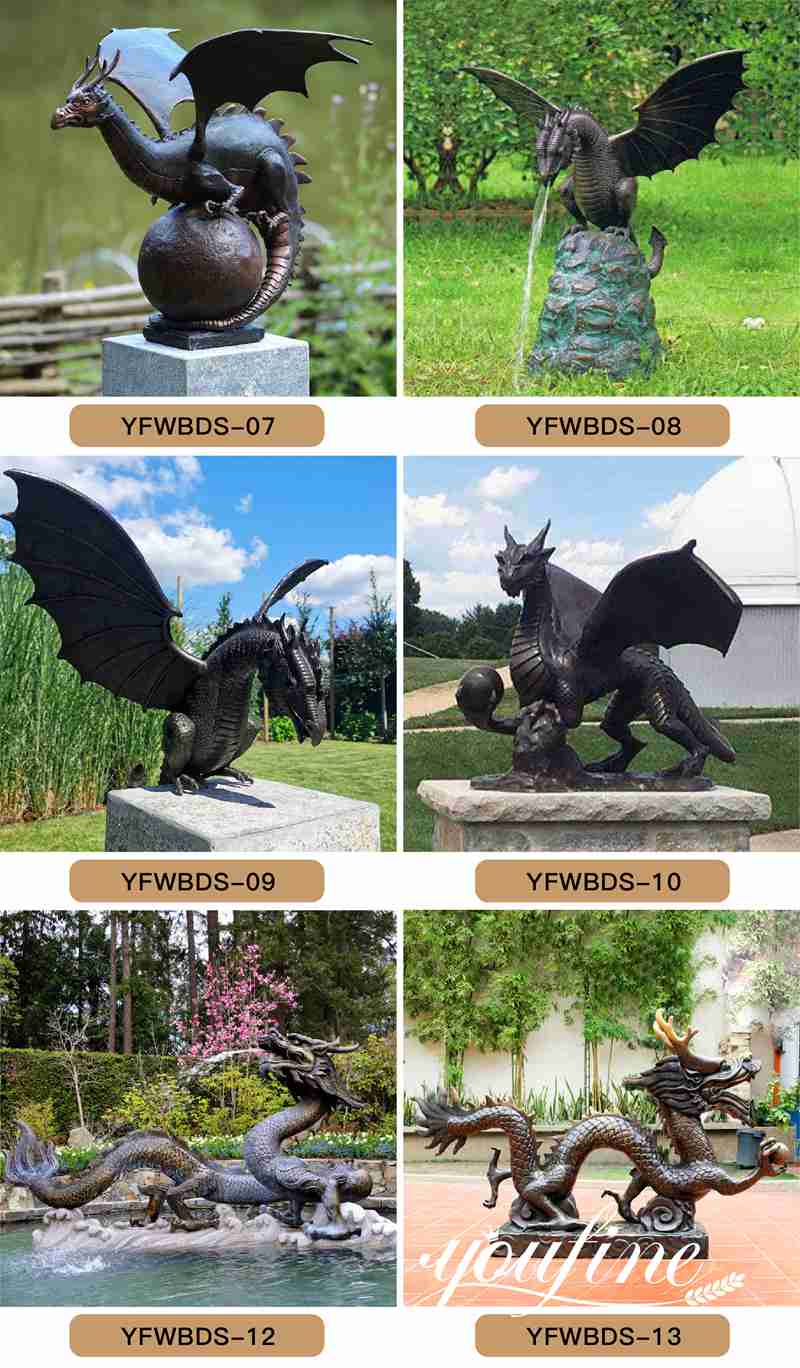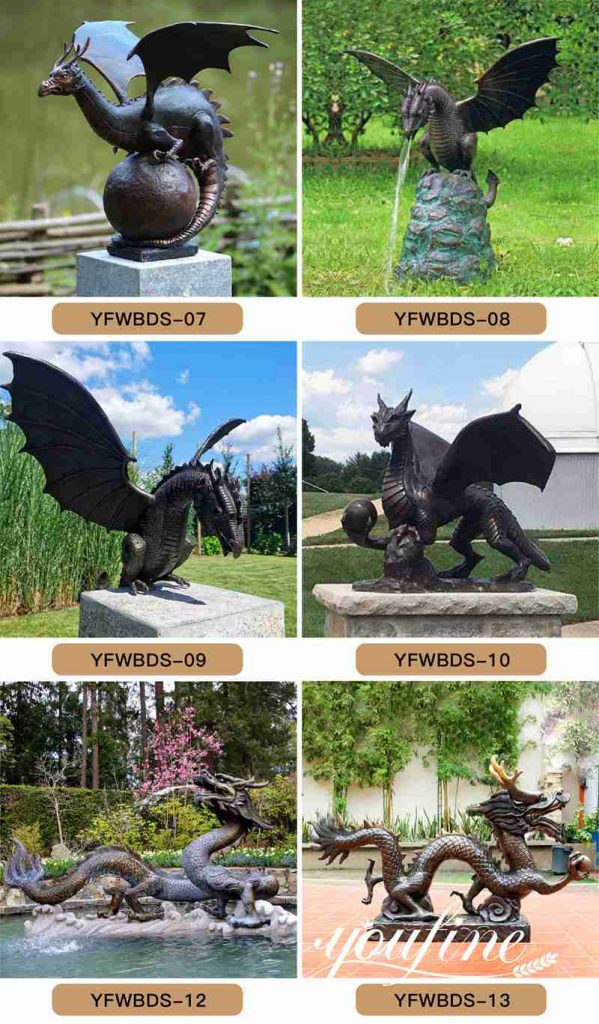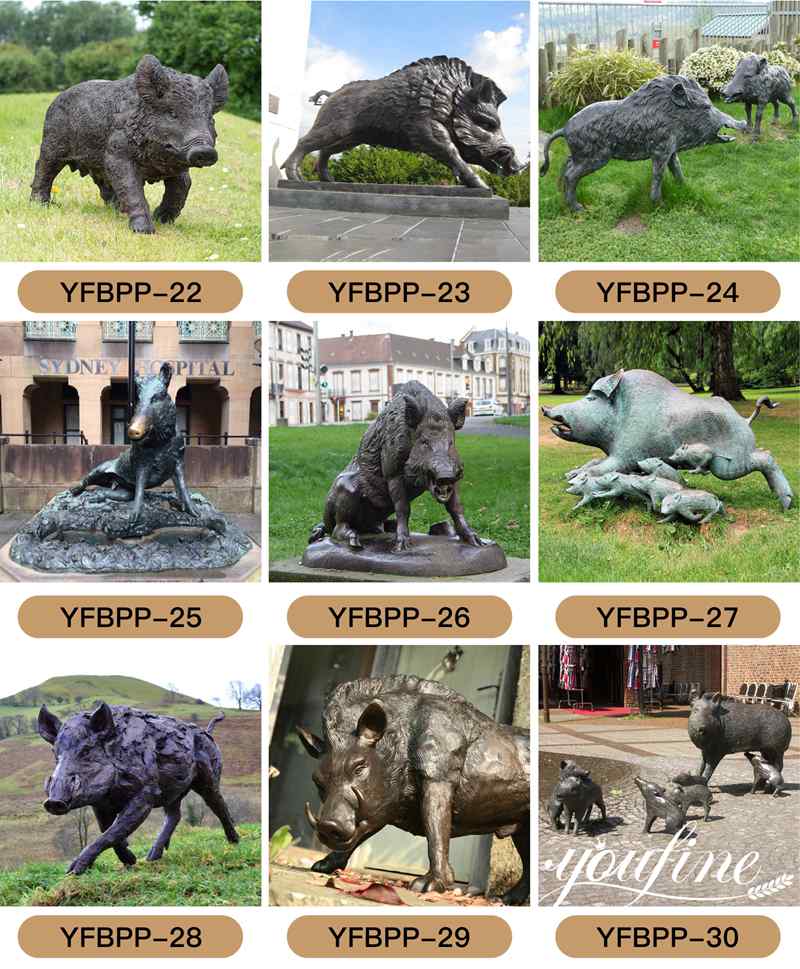 So, if you want to buy high-quality boar sculpture fountains, YouFine would be your best choice. You could contact YouFine immediately, and we would provide you with more detailed information and the best discounts.