Police Statue Details:
This lovely custom bronze police statue is one of our custom sculptures from photos. You would be amazed by this custom bronze sculpture. could we really make real people into corresponding sculptures? could sculpture be cast so realistic and vivid? Yes, YouFine Bronze Factory could provide customized services for customers, which could guarantee that all the details of the sculpture are very vivid. In particular, the police have a particularly important position in our minds. YouFine is full of admiration for these people's heroes, so our artists are able to absolutely cast the glorious image of the police.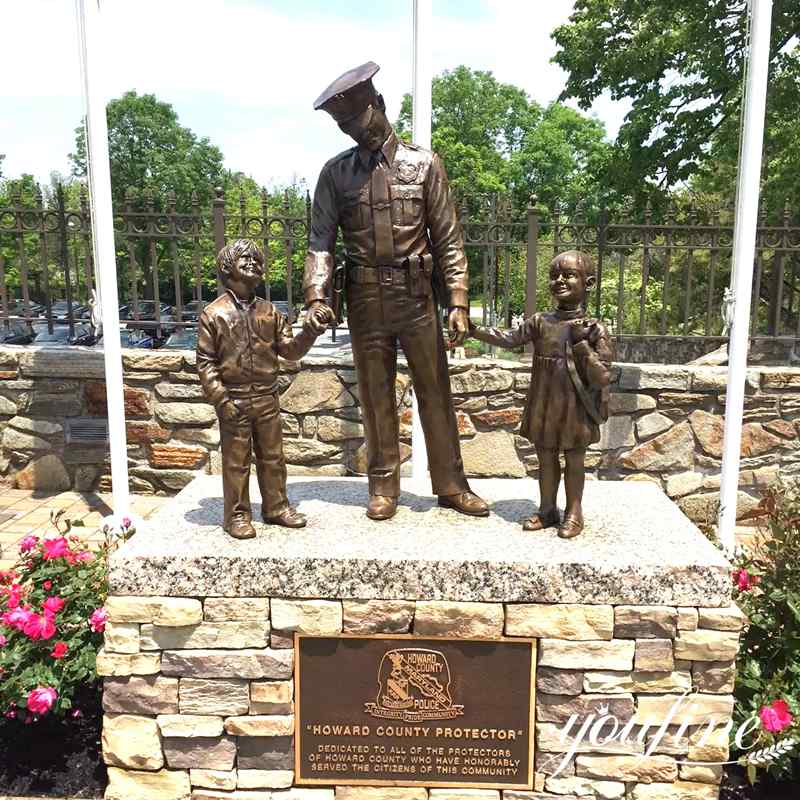 How to Make a Custom Bronze Sculpture from a Photo?
Our factory could make corresponding bronze figure sculptures completely according to the photos provided by customers. This custom bronze police and child statue is a great example. Before making a sculpture, it is first necessary to communicate with the customer to confirm the corresponding size. As well as the specific sculpture details according to the photos provided by the customer. Secondly, we would also completely restore the expressions and dresses of the characters.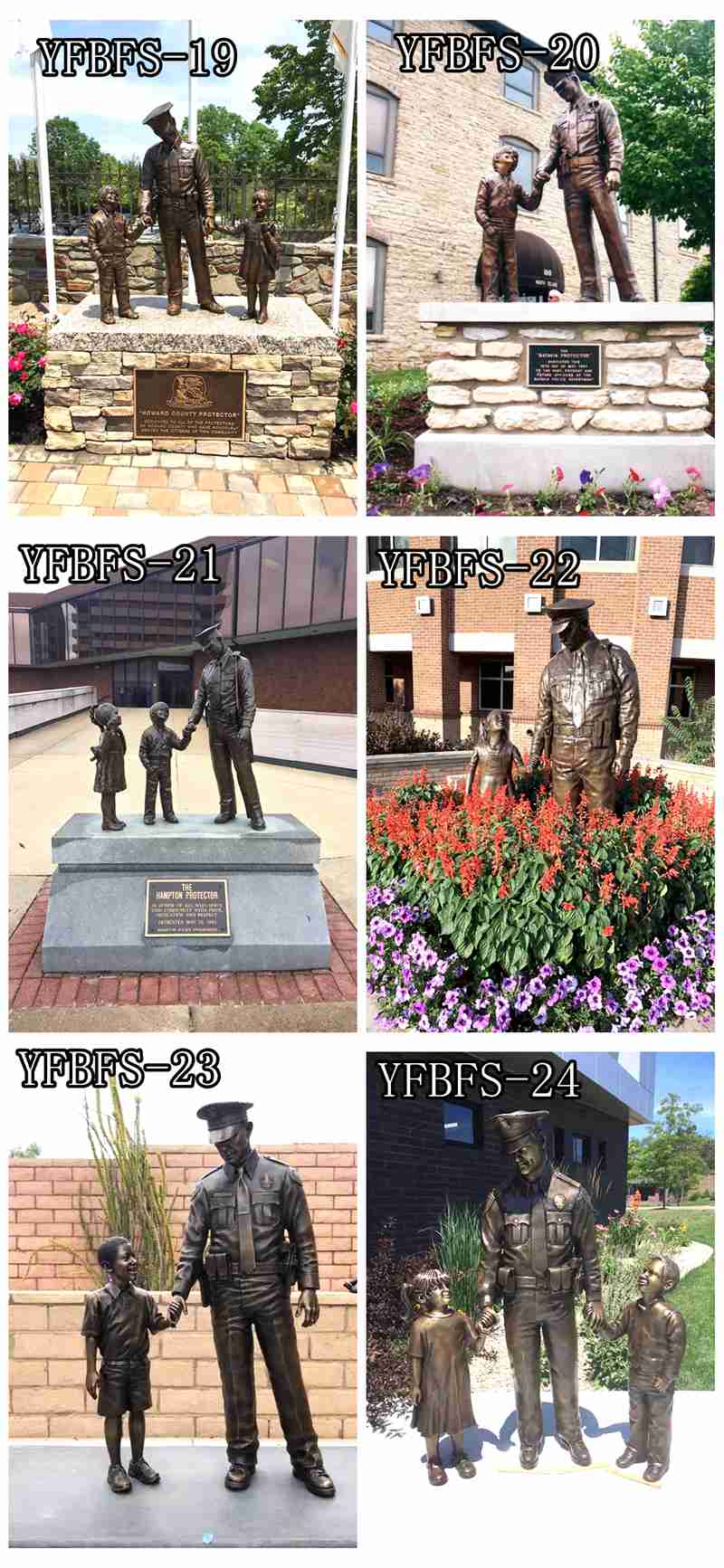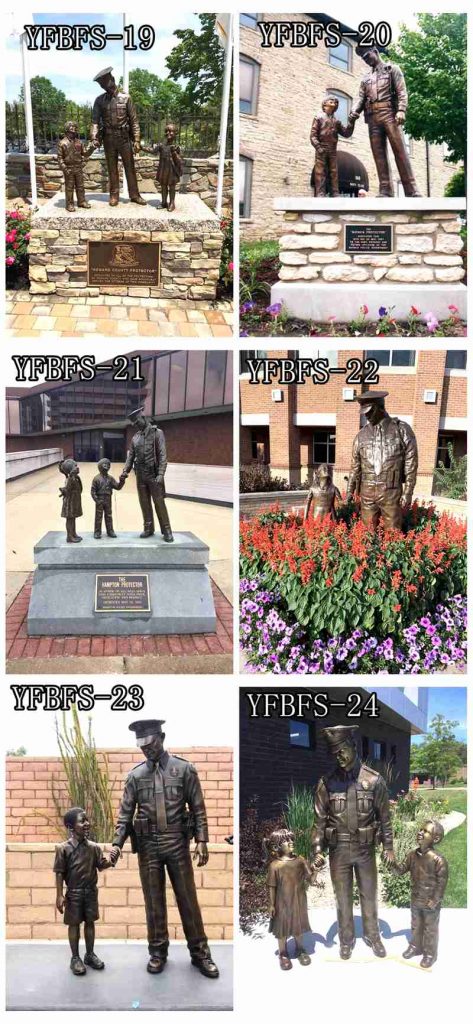 Sophisticated Clay Model:
Then, our clay mold master needs to make a 1:1 clay mold model according to the photos provided by the customer. This would be a very long and complex process and the basis for making bronze sculptures. After finishing the clay mold, we would send the photo to the customer for confirmation.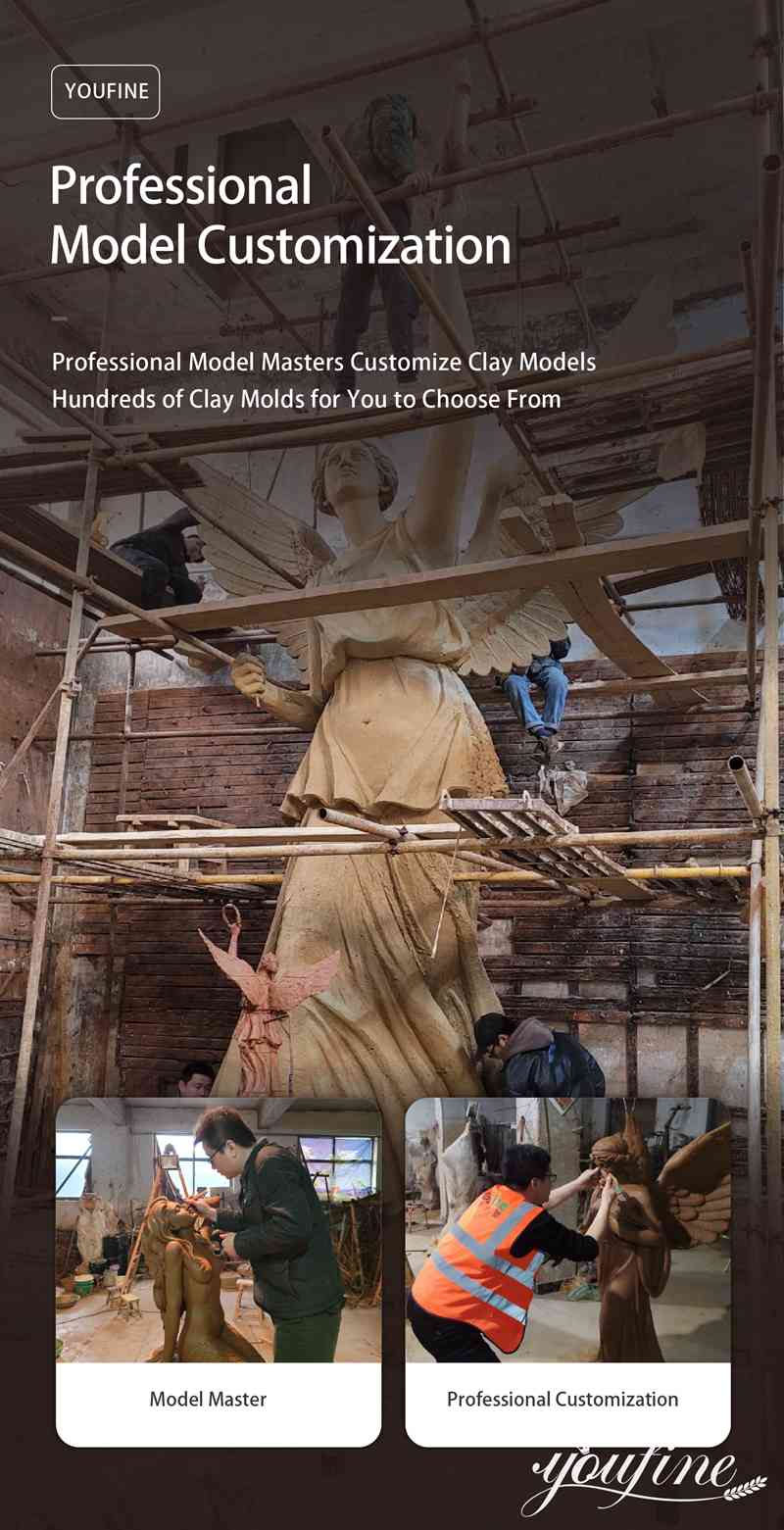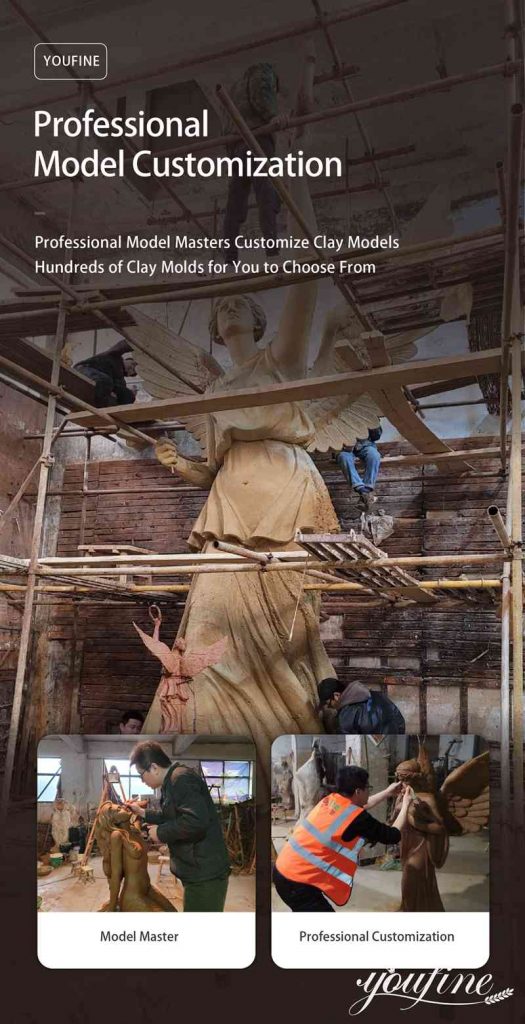 Traditional Lost Wax Casting:
Second, our engravers would create the corresponding bronze police statue from the photo based on the clay model. Our factory would use the traditional lost wax method to make this bronze military sculpture. Often these sculptures are cast individually and then welded together. After polishing and modification by our master, the overall production of the sculpture were finally completed.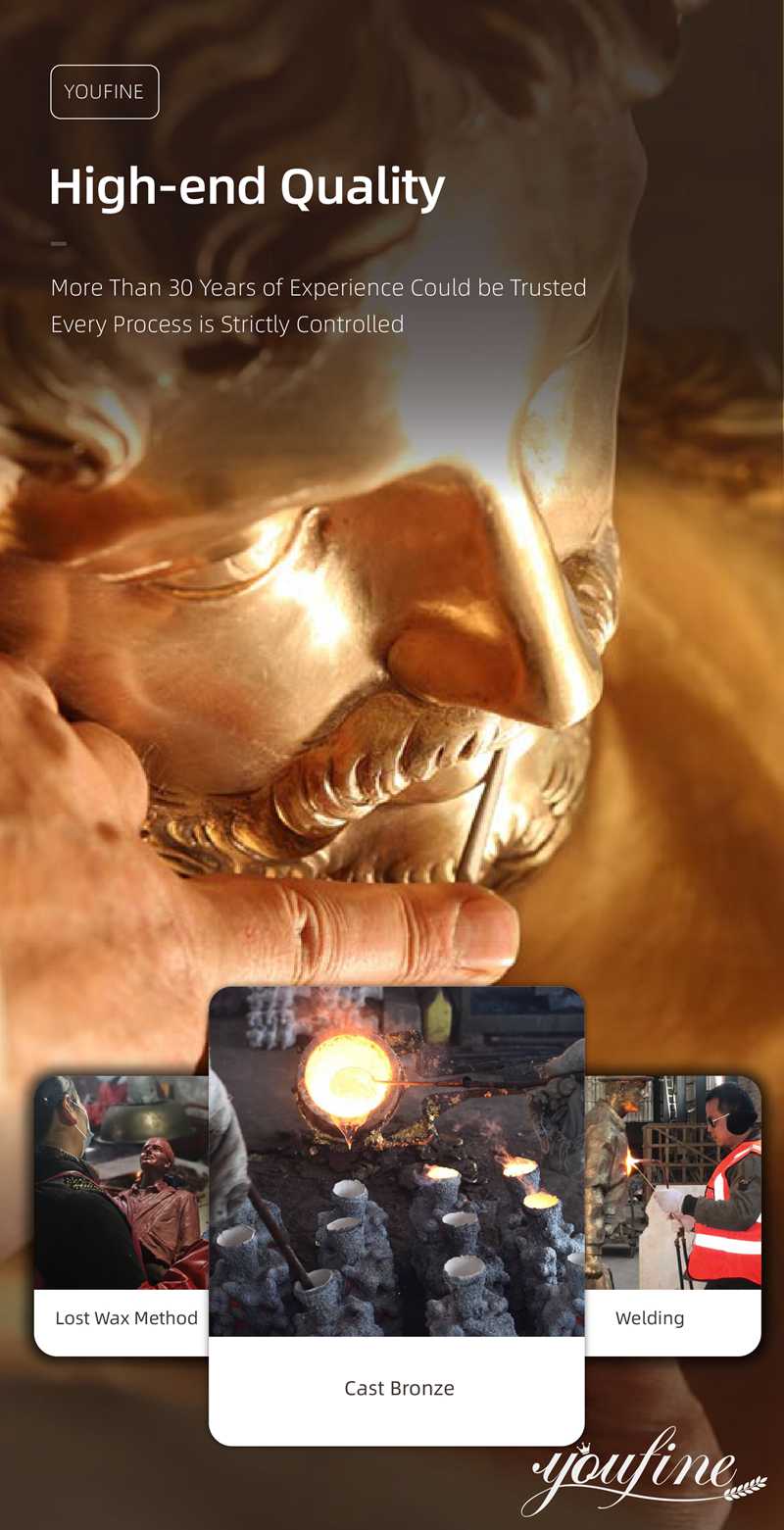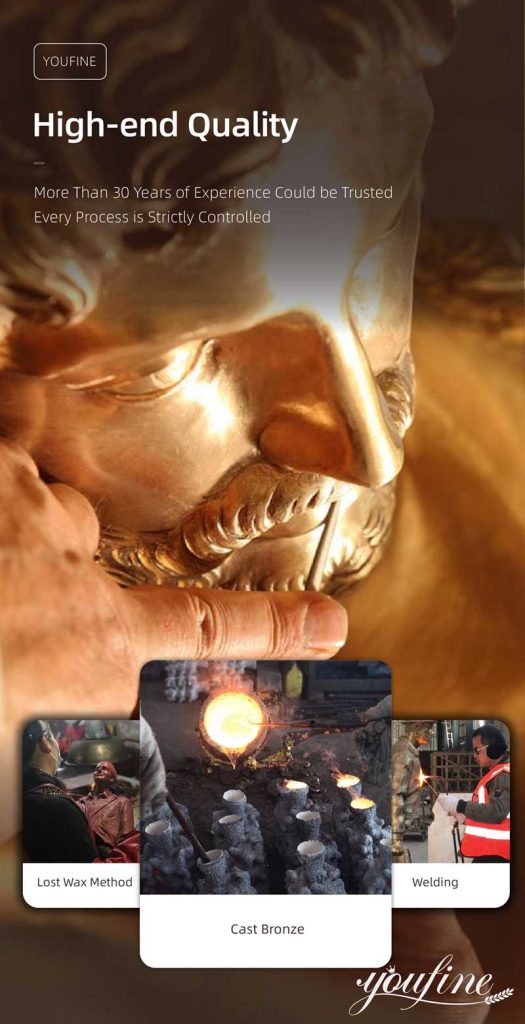 Professional Chemical Coloring:
Finally, our professional artists do chemical coloring. We would use advanced chemical coloring. This is a very magical process where multiple colors are mixed to form unique colors. In addition, we could ensure that the color of this custom bronze police and child statue is natural and long-lasting.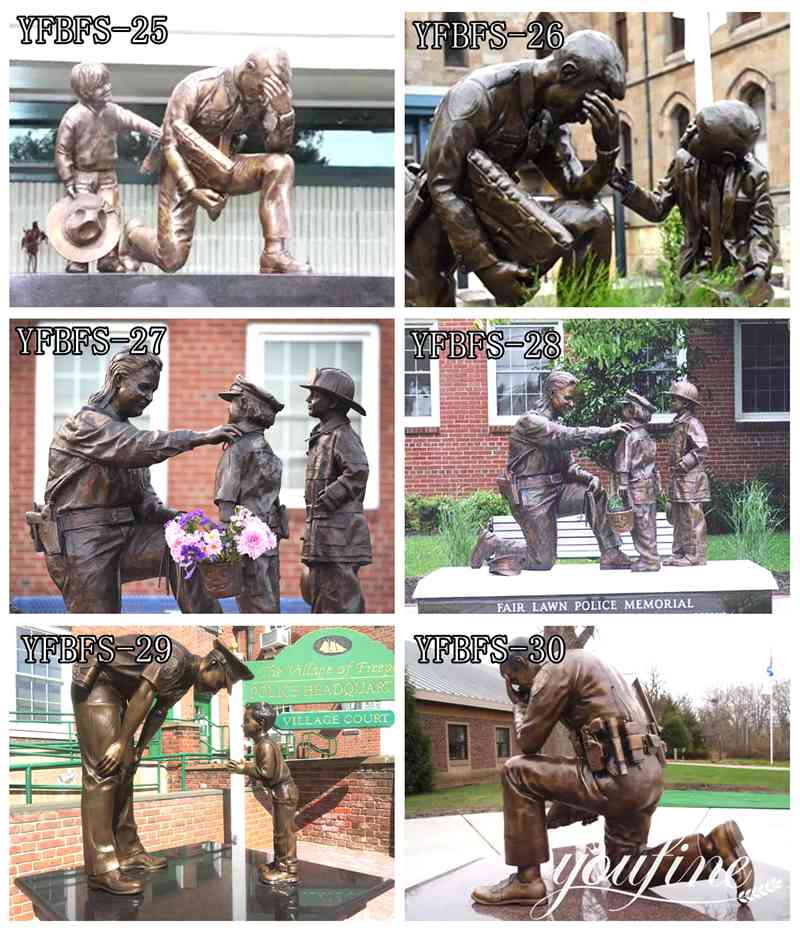 So you want a custom bronze police statue from your photo? Give this thoughtful sculptural gift to the police officers who help you. We believe this would be a very nice commemorative gift. Please feel free to contact us for specific information.