Degas Ballerina Statue Details:
This bronze little dancer Degas ballerina statue is about 1 meter high. The little dancer closed his eyes gently, clasped his hands together tightly, and stretched back. The dancers are immersed in their own world in a gesture of contempt and distortion. It is worth mentioning that the hair and tutu of the bronze ballerina sculpture are made of real materials.
Also, this Degas dancer sculpture was created in 1878-1881. The Ballet Girl sculpture is Degas' largest, most intricate, and most delicate sculpture. Additionally, the sculpture became part of the permanent collection of the National Gallery of Art in Washington in 2002. YouFine artists could cast an exquisite bronze ballerina statue for you.
The Most Excellent Clay Model:
YouFine would make one 1:1 clay model for the bronze black ballerina statue after getting the orders from our clients. YouFine clay model artists are the best and most excellent in the art area. And, YouFine clay model artists never stop the study to improve their technique of making vivid artwork. Of course, through more than 30 years of practice, our artists could make the most realistic Edgar degas ballerina statue clay model.
Professional and Refined Patina:
YouFine artists use patina to make the bronze Little Dancer of Fourteen Years statue, which means modulating different chemical liquids together to a different degree, then pouring the liquid on the bronze surface with heating, the beautiful final patina color comes out after several layers of color changing. Of course, the patina would ensure the degas ballerina statue is more natural and nice as time goes by. And, after centuries years, our bronze Degas little dancer sculpture could not fade.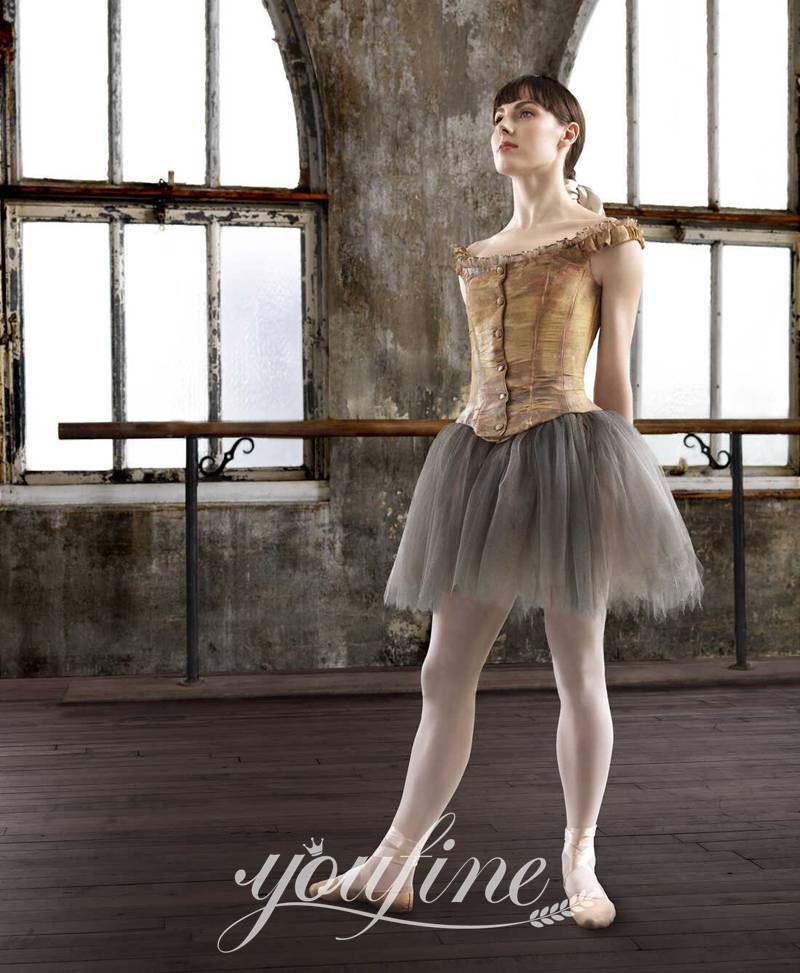 Especially, our artists always work hard to try new and different colors. No doubt, YouFine would meet your needs for all kinds of colors of bronze Ballerina statues. Then, please feel free to contact us for a free quote for this degas ballerina statue reproduction.