A life-sized bronze conductor, complete with a vintage pocket watch, exudes an air of authority. On the opposite side, a woman, elegantly dressed in 1920s fashion, dashes towards him, holding her daughter's hand tightly. The little girl clings affectionately to her teddy bear as they hurry to catch their train.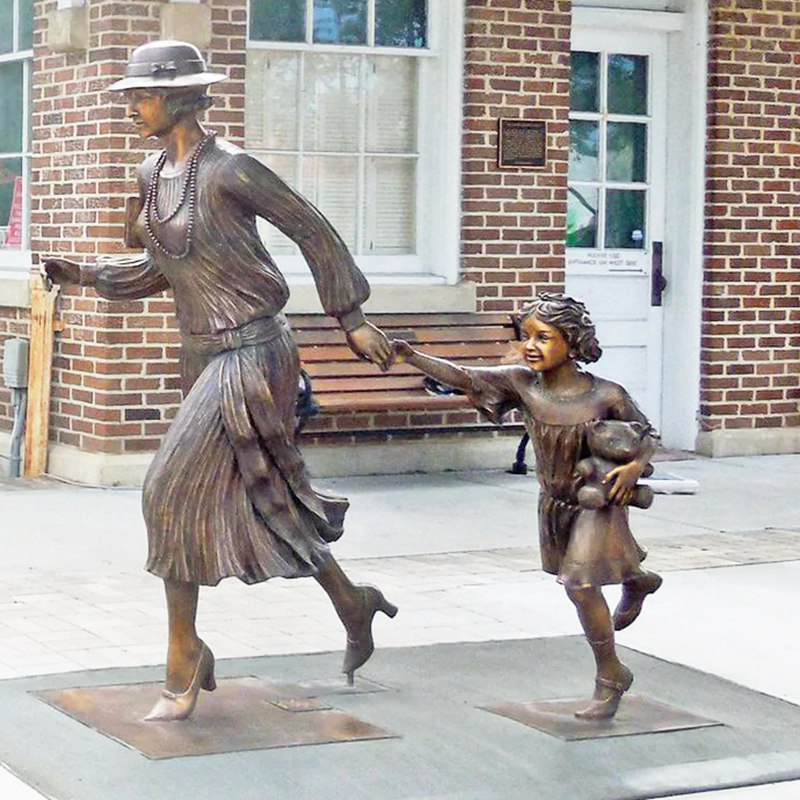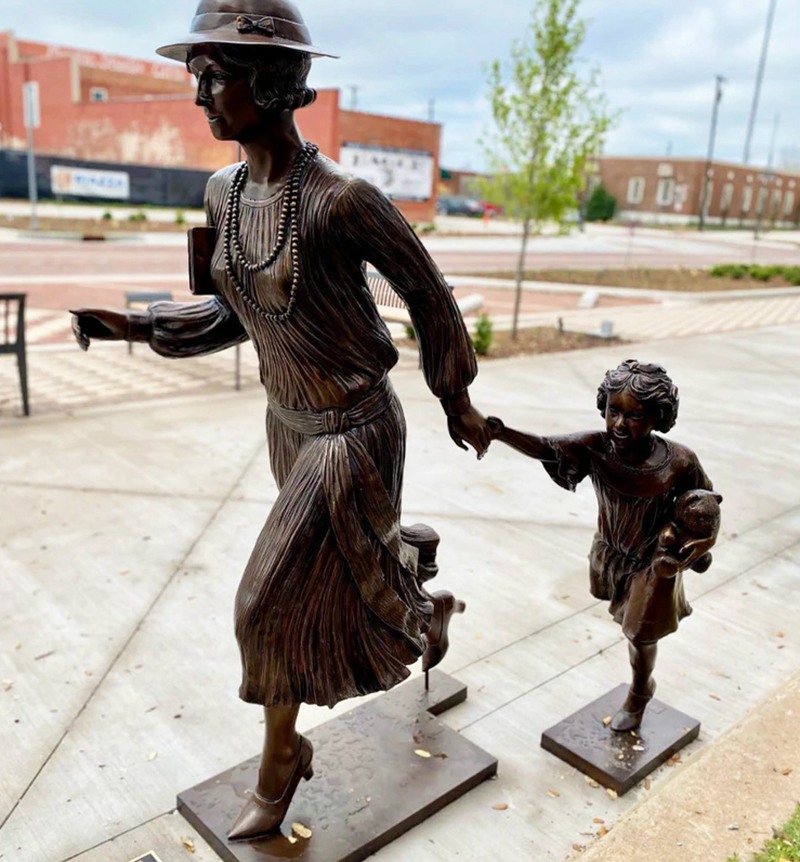 Customized Life Size Figure Detail:
Our custom real figure life size statues breathe life into historical moments, just like our "All Aboard" masterpiece. These artworks blend seamlessly with their surroundings, encapsulating the spirit of a bygone era. The meticulous details in the clothing of the woman and child, coupled with the conductor's sharp uniform and charming timepiece, capture the essence of the 1920s.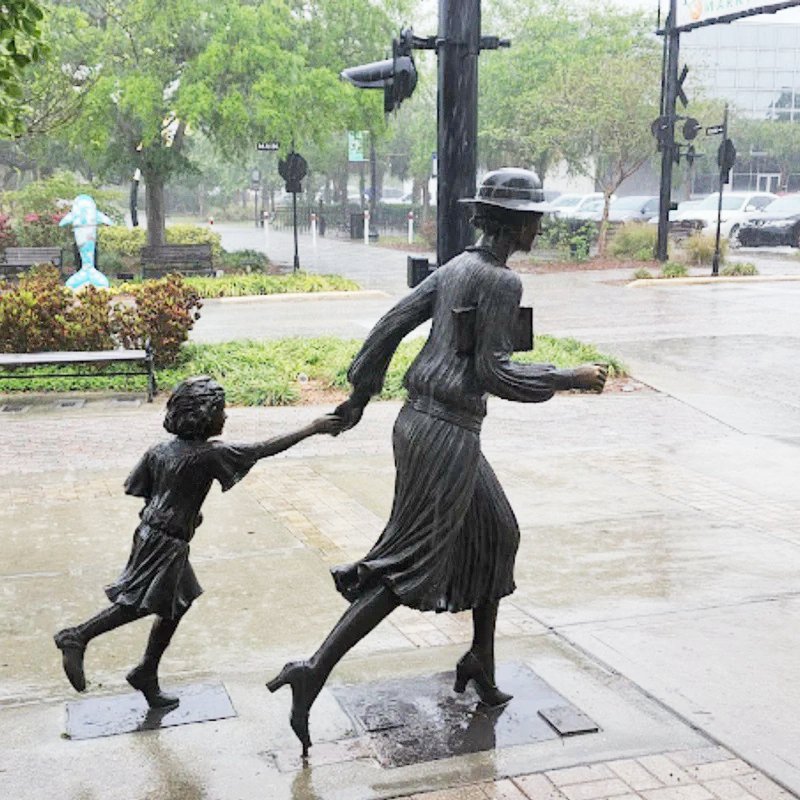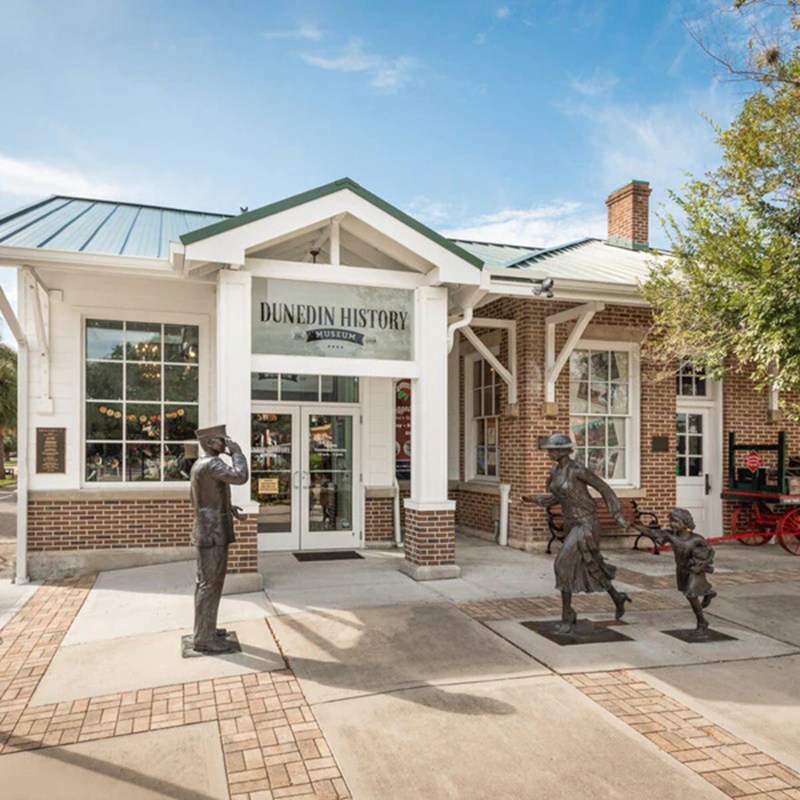 These captivating custom bronze statue sets are perfect for museums, parks, train stations, community spaces, and historic locations, adding a touch of lifelike art to any environment. You can find our masterpieces featured at renowned sites like Florida, Maryland, Arkansas, Indiana, Texas, and many more!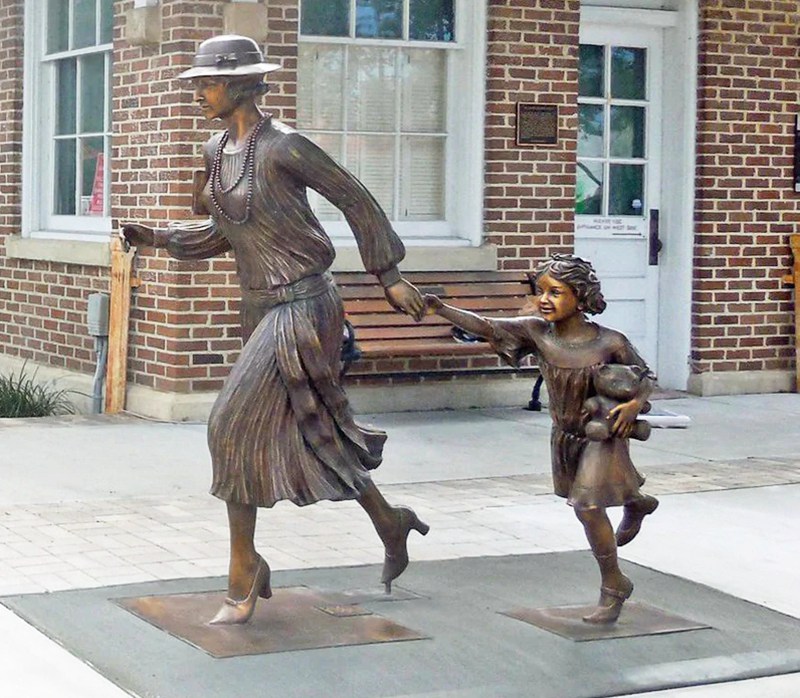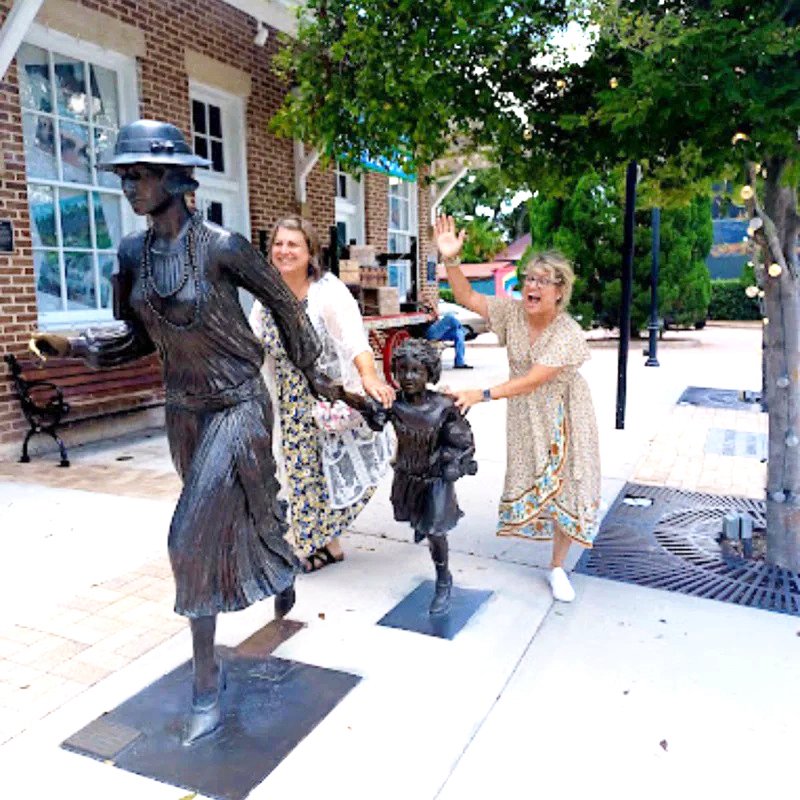 YouFine Art More Memorials Statue:
YouFine Art portfolio boasts an array of sculptures that embody the spirit of remembrance and tribute. From military memorials that pay homage to the courage and sacrifice of our servicemen and women, to lifelike custom sculptures that capture the essence of cherished individuals, our creations serve as enduring testaments to the past.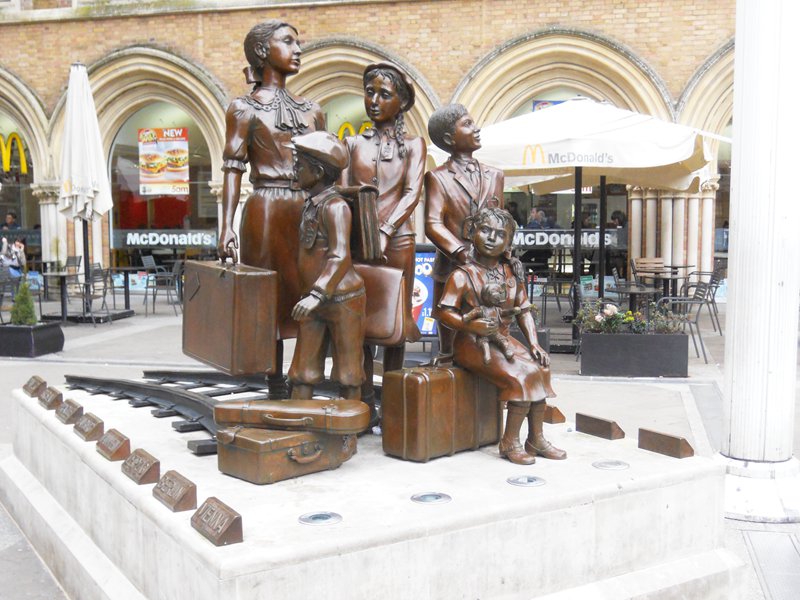 We take pride in our ability to transform memories and stories into art that stands the test of time. Whether it's a monument commemorating historic events, a personalized sculpture celebrating the life of a loved one, or a symbol of honor for those who have served, our work carries forward the legacy of remembrance for generations to come.
All Aboard Sculpture Meanings:
These custom life-size statues transport viewers back to a specific era. They capture the essence of a time long past, evoking nostalgia and a sense of timelessness. And, the interaction between the characters in these sculptures emphasizes the importance of human connections, whether it's the shared excitement of catching a train or the tenderness between a mother and child. All Aboard" sculpture encapsulates the spirit of an era, the warmth of human connections, and the charm of everyday life in the 1920s.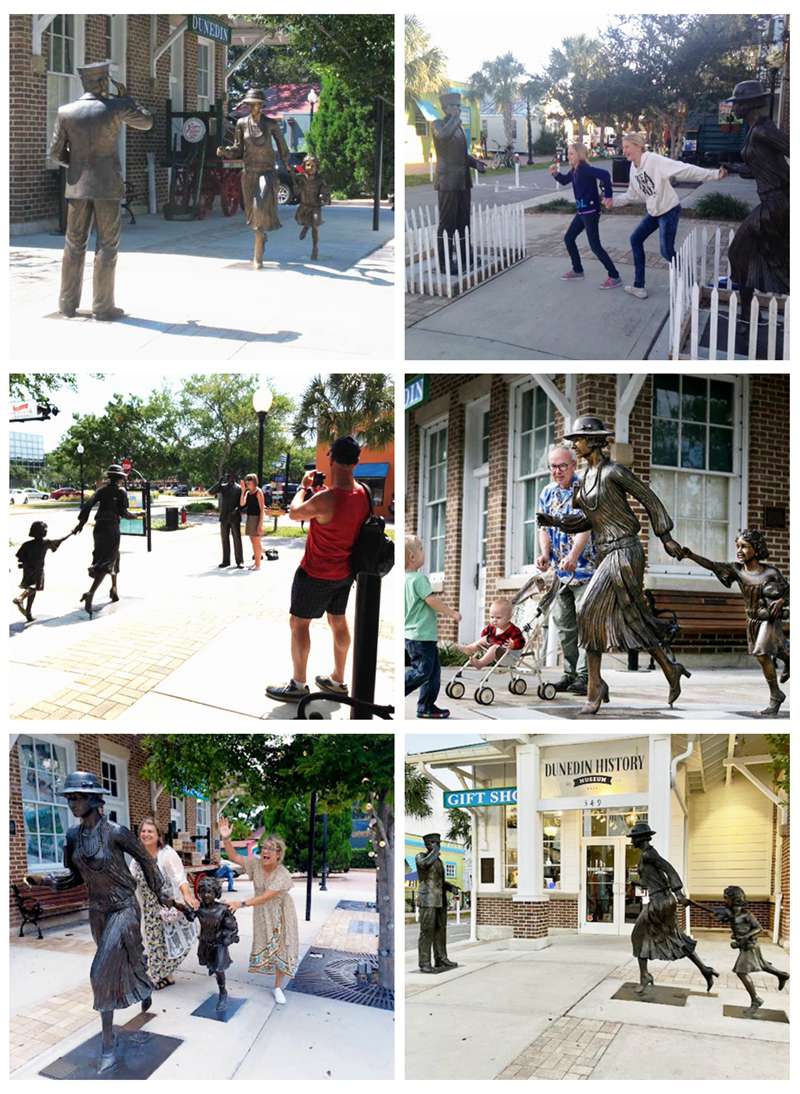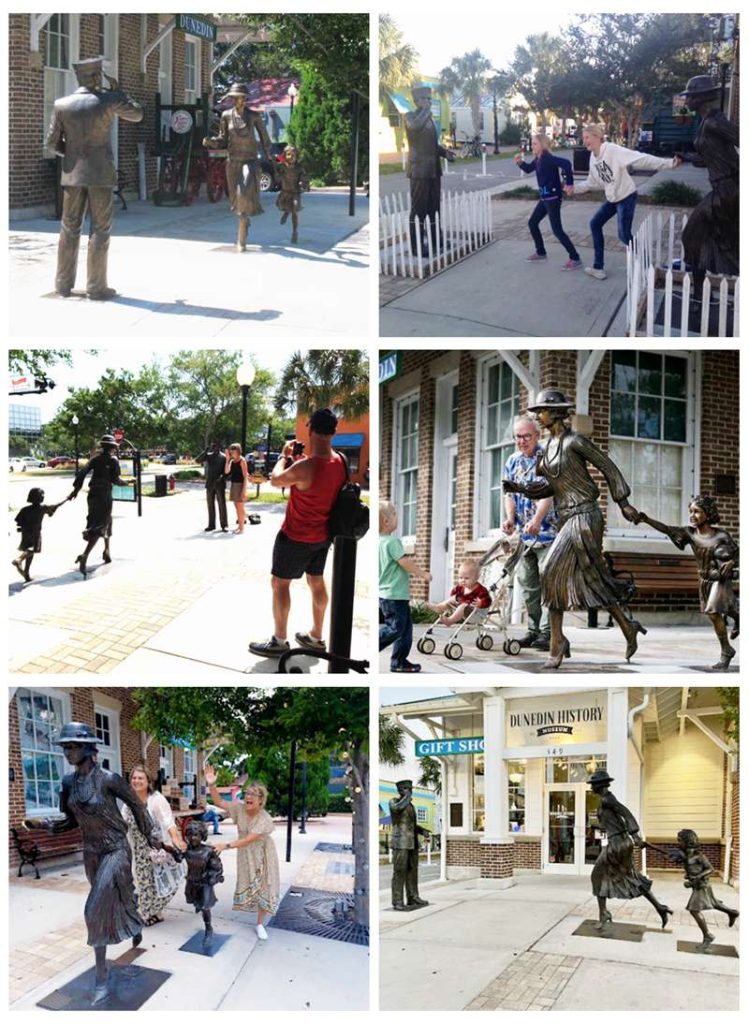 Ready to bring history to life? Explore our collection of custom real-figure sculptures today.  Please contact us to explore the details and possibilities for our bronze custom life-size statues.