Lion Crushing a Serpent Description:
This Lion Crushing a Serpent sculpture is currently YouFine's most popular product. The lion's ferocious expression emphasized the predator's gaze. And every muscle of the lion has been carefully described. So this sculpture gives the lion great power. And a snake was pressed firmly under the lion's paw. It also shows the nature of the lion's hunting.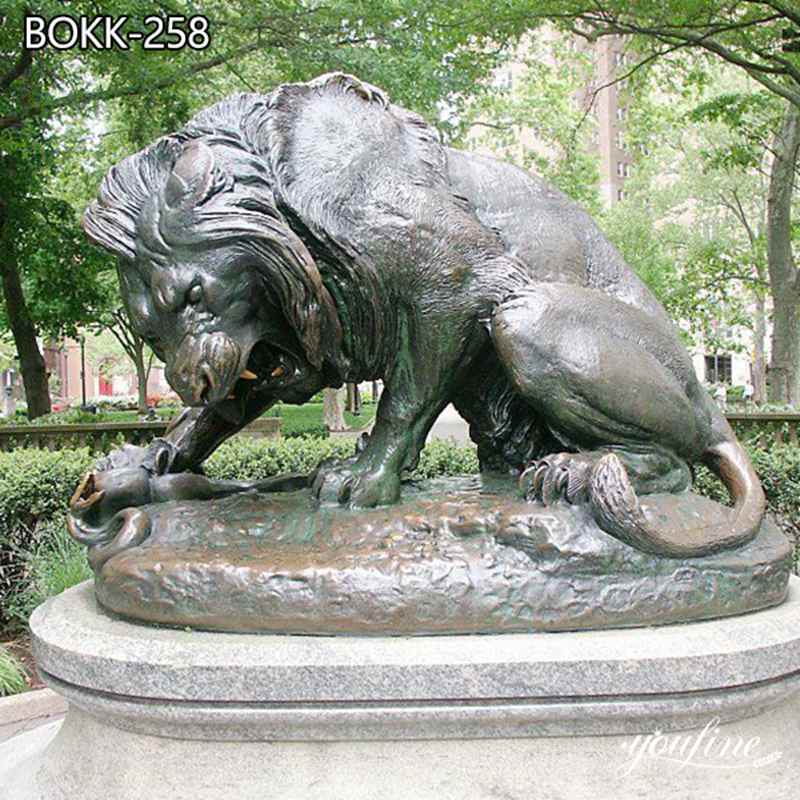 The Meaning of Lion Crushing a Serpent:
The sculpture Lion Crushing a Serpent by French romantic sculptor Antoine-Louis Barye is located in the central square. The work was originally created in 1832. This is the artist's allegory of the French Revolution of 1830. This sculpture symbolizes the power of the good lion over the evil snake.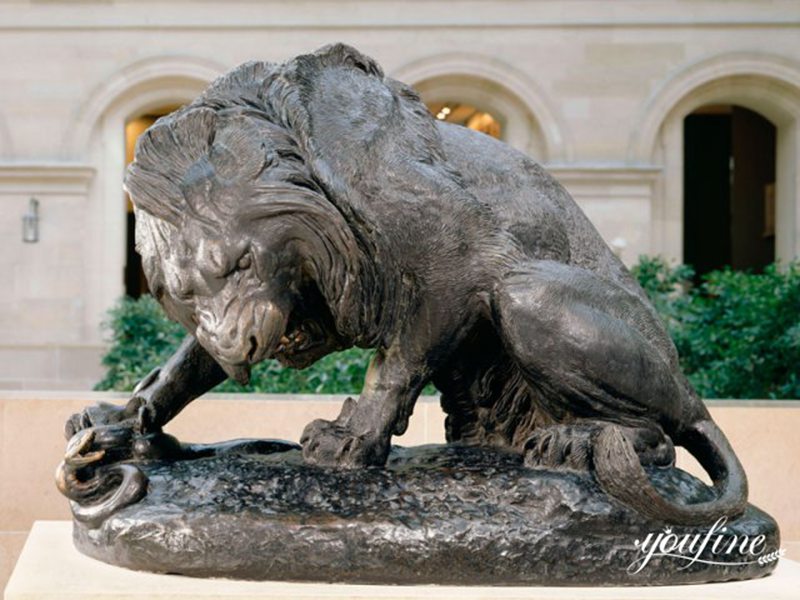 Artist's Creative Process:
Antoine-Louis Barye was born in Paris, France on September 24, 1796. He is from the French Zoological School. And he was the first and considered the best sculptor by most people. His work is almost entirely the study of wild animals. His animal sculptures are usually violent, especially his works of big cats. Barye is a versatile artist and sculptor. And he researches real wild animals in the Paris Botanical Garden all year-round. So he spends most of his time there.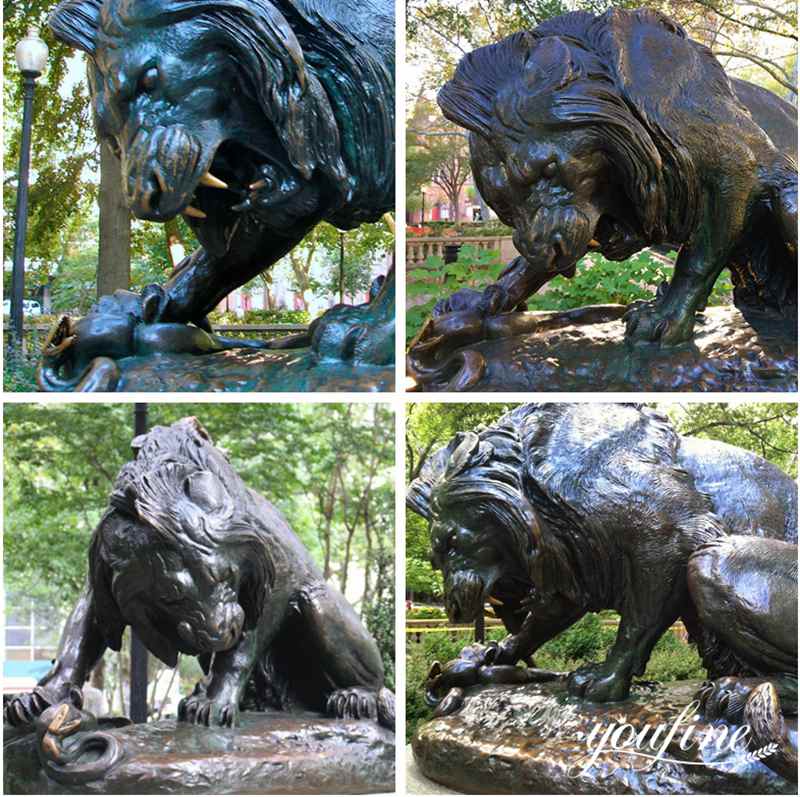 Decorate Different Places:
When this bronze animal sculpture appeared in people's field of vision, many people liked it very much. Therefore, many customers choose to buy this bronze sculpture. Some people choose to put it in the park, showing the vitality of nature and the struggle between animals. Of course, many companies choose to place this sculpture in front of the office building, indicating that people should continue to work hard.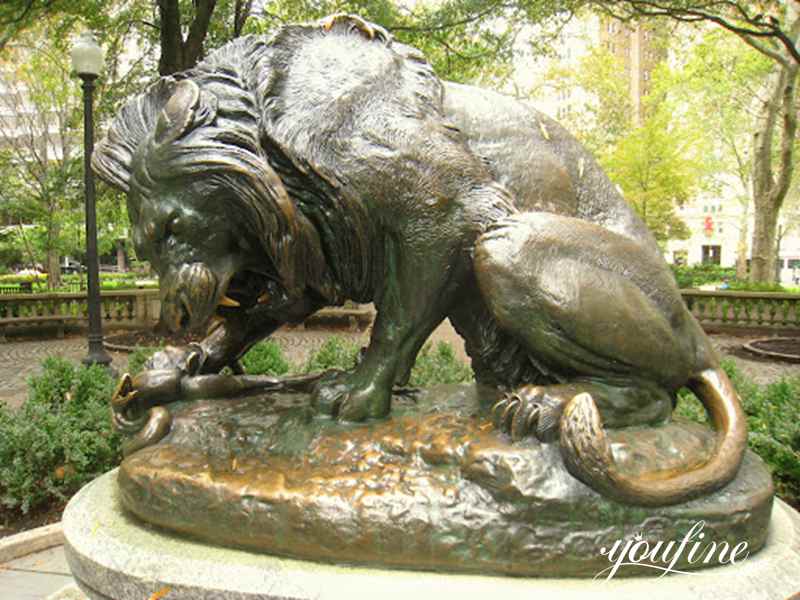 Advantages of YouFine Factory:
YouFine could completely cast this classic and famous bronze statue of Lion Crushing a Serpent. And the YouFine bronze sculptures have hundreds of years of quality assurance. Of course, we could meet the custom size you want. YouFine factory is a direct sales, so we could save you a lot of money and time.

For all information and questions about YouFine bronze sculptures, you could contact us immediately.