Deer Statue for Yard Details:
The natural setting of any outdoor garden would complement this life-size realistic standing deer statue for the yard. It's clear that these fine fur details and beautifully shaped antlers would bring this stag to life for a lasting impression.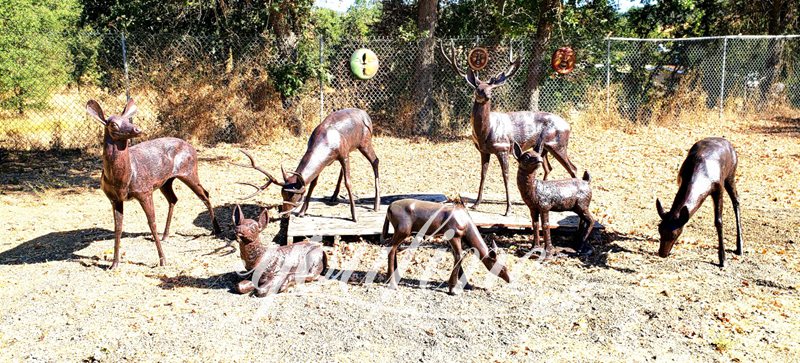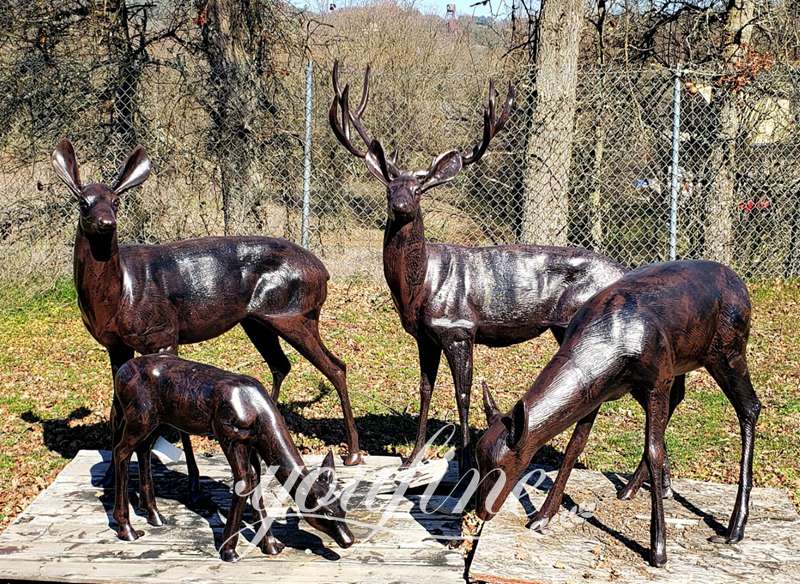 This unique vigilant buck metal art sculpture is hand poured to capture every detail of the original design. Moreover, our artist has carefully cast the deer's hair very realistically. Of course, you could have several bronze deer family sculptures. We also provide customized service. You could customize your bronze deer statue in any size and color for the yard.
Has a Very Long Lifespan:
First of all, this large standing stag statue is guaranteed in workmanship and material quality. And, this bronze deer sculpture is cast using the traditional lost wax method. All we use are good quality bronze water pours. Moreover, under the long-term heat preservation of the electric furnace, the constant temperature of our bronze water could ensure the most perfect state during pouring. This animal sculpture garden decoration is sturdy and weatherproof and corrosion-resistant. Plus, all of our deer yard artwork is suitable for indoor or outdoor use.
With our high-quality bronze standing stag statue you won't have to worry about bringing your statue indoors during inclement weather. This large standing stag sculpture is eco-friendly, rustproof, and would never rot. The finish on this deer statue is thick and strong! Your cast bronze large standing stag statue and yard art would be a treasure to last a lifetime.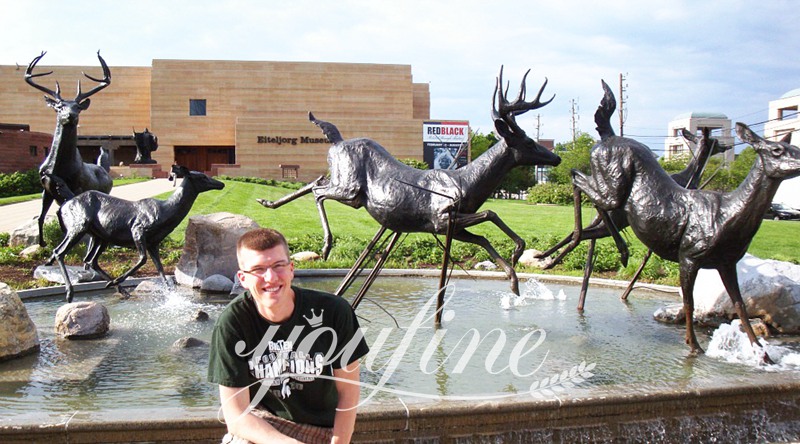 Places that Could be Decorated:
This large standing stag sculpture is very durable. Also, we are a direct factory so all statues are very affordable and reasonably priced. This large-standing garden decoration is perfect for display in mall indoor and outdoor gardens, home garden and patio decorations, theme parks, golf course decorations, children's play areas, and museums. Of course, these adorable bronze deer family sculptures are also a hit at school displays or outdoor garden animal-themed events.
So, if you want to cast a bronze deer sculpture please feel free to contact us. YouFine artists are very good at casting bronze deer sculptures. They cast bronze deer sculptures of different shapes for customers all year round. And, our bronze deer sculptures have won praise and praise from customers.