Bronze crane sculptures details:
These bronze crane sculptures were designed by our factory. It is very beautiful and shows all the features of a crane with its long neck and slender legs. We used high-quality bronze metal material to make this sculpture and highly recreated every detail of the crane through the traditional "lost wax method". And there are supports on the neck and legs to ensure the integrity and durability of the sculpture.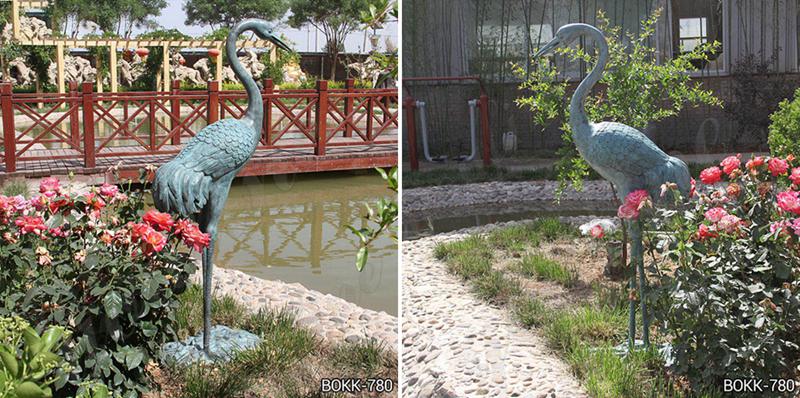 What do the crane sculptures symbolize?
Crane statues are usually in flocks to highlight the harmony and peace between each other. Many American gardeners like to use crane statues and crane fountain statues to create a coastal theme near a pond or pool. In China, the crane is also a representative animal of good fortune and has many wonderful symbolic meanings. That's why it is loved by people all over the world.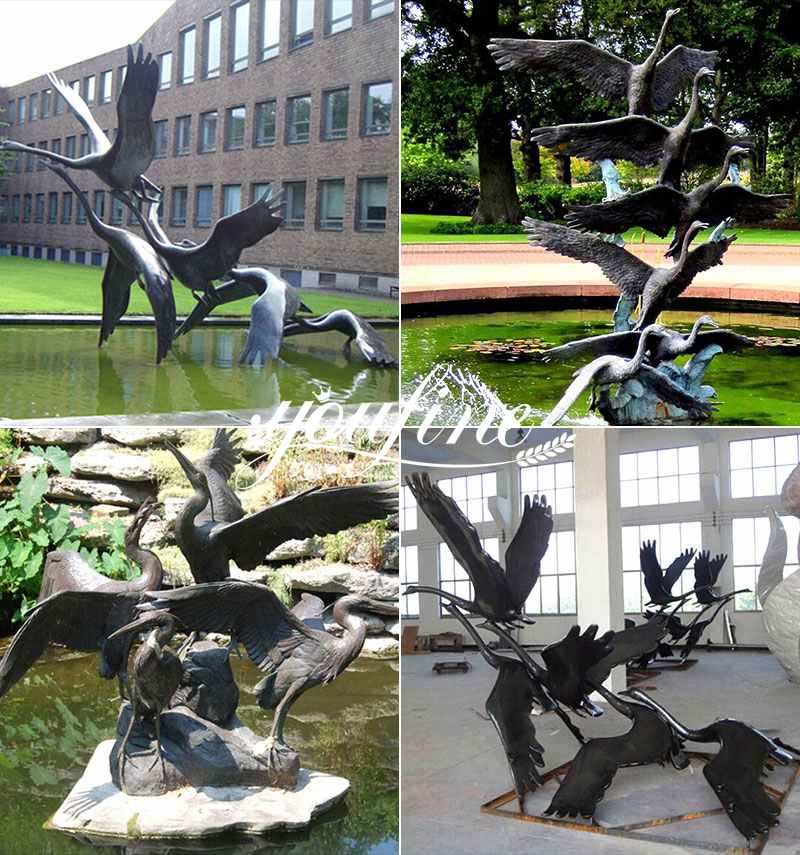 Choose YouFine Art Sculpture:
We have been specializing in bronze sculpture for almost 40 years. Therefore, as a professional supplier of sculpture products, we have an excellent team focusing on product development and design, quality control and inspection, and company operation. We are working hard to develop new products to meet different requirements. Therefore, our experienced staff is always available to discuss your requirements and ensure complete customer satisfaction. Moreover, in order to provide the best products and services, we have established a modern quality management system.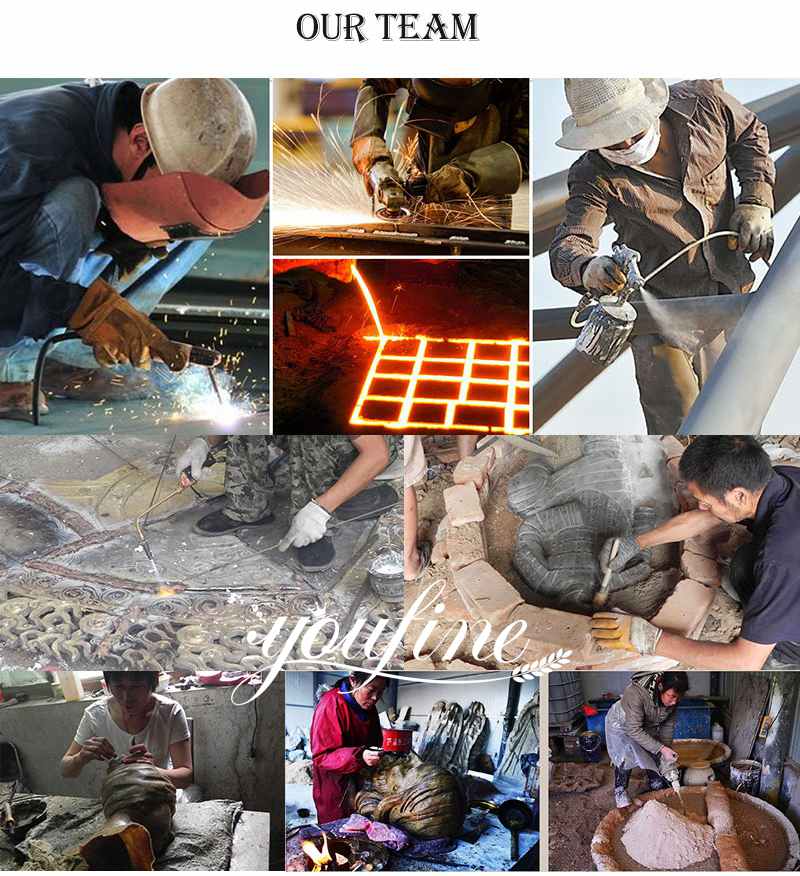 More designs of bronze sculptures:
At YouFine Sculpture, you can find any bronze animal sculpture you want. We have bronze horse sculpture, bronze deer sculpture, bronze lion sculpture, bronze eagle sculpture, bronze bear sculpture, and various types of bronze bird sculpture, such as this beautiful bronze crane sculpture. You can browse through all our products to find the sculpture you like, or of course, contact our staff for assistance.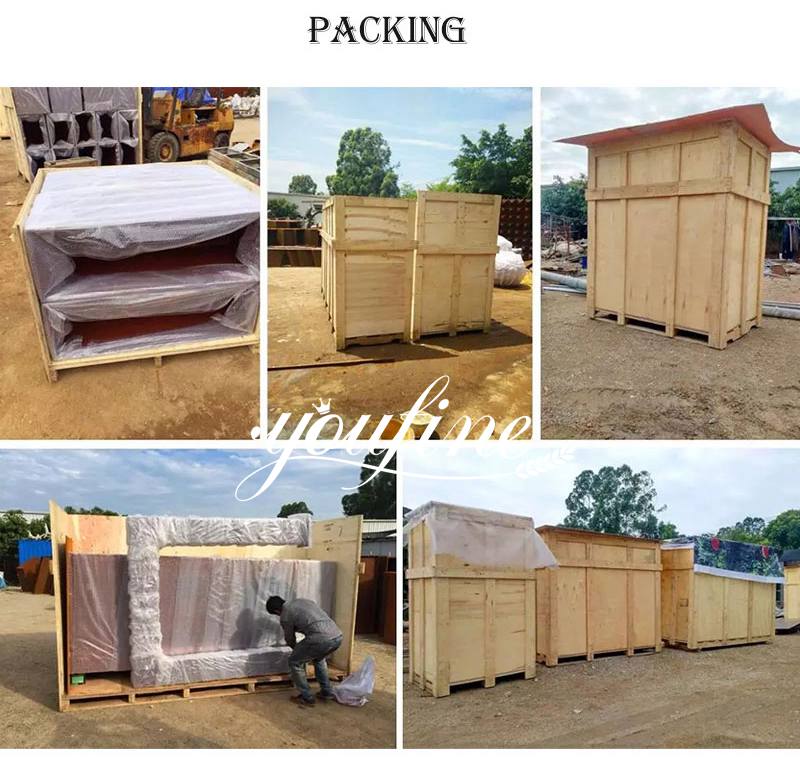 We always put product quality and customer satisfaction is our top priority. We are commit to providing our customers with high-quality bronze sculpture products. If you would like to know more details about our antique bronze crane sculptures, please feel free to contact us.