Bronze Statue Lamp Description:
This bronze statue lamp is not only a sculpture but also a lamp. The sculpture holds his head with one hand and holds a torch high with the other. And we designed this torch into a lamp. The whole shape is very beautiful and delicate. Especially this beautiful bronze lamp is very beautiful, not only could it illuminate the night, but it could also be used as a work of art.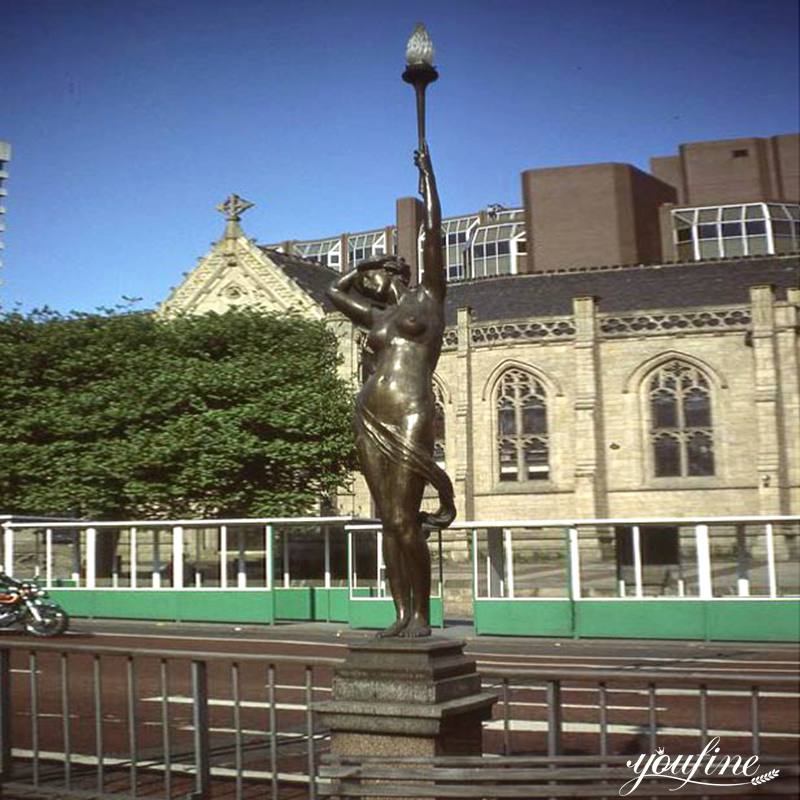 How to Cast a Bronze Statue Lamp?
1. YouFine first confirms the design with the customer (so we would provide 3D molds/pictures/drawings/photos).
2. Make 1:1 clay molds according to the design. YouFine has excellent artists, and they would modify any details until confirmed.
3. Cast a bronze statue lamp with the lost wax process. During the period, we used silica sol technology, which could keep the sculpture beautiful over time, without white spots on the surface.
4. YouFine would weld and polish the surface and patina.
5. Complete the sculpture and show all the different viewpoint pictures/videos to the client.
6. After the customer is satisfied with the sculpture, it would be packed and shipped.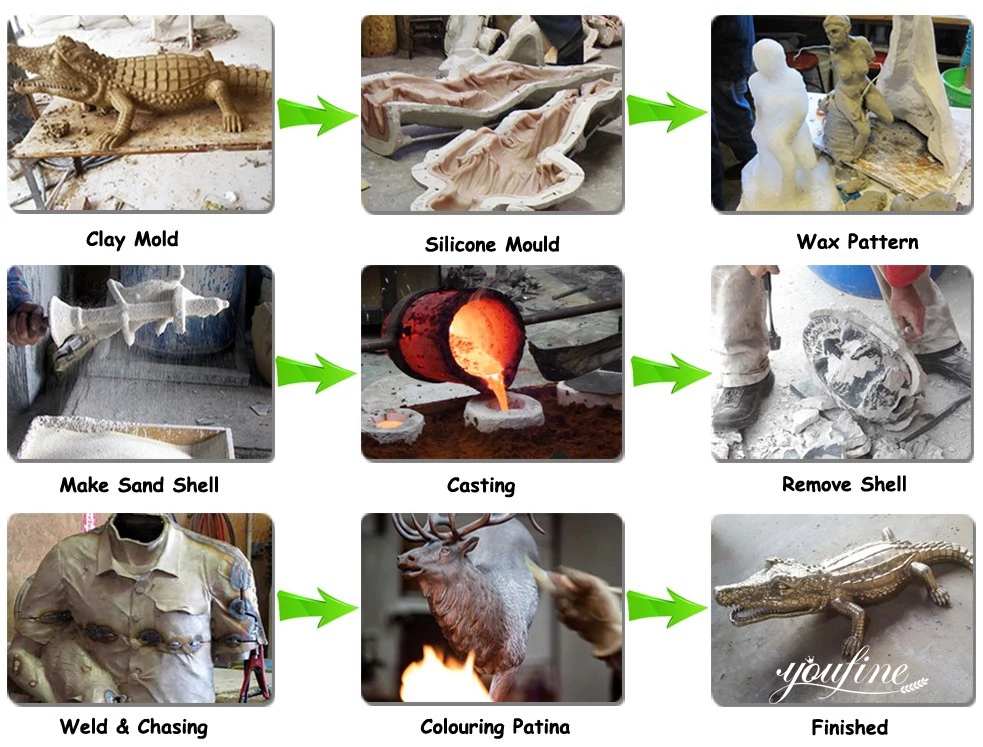 Why People Choose Lamp Sculpture?
In today's high-tech today, we would never lack the existence of electric lights around us. Especially in the dark night, when we see a bright light, we feel very safe. Then with the development of the economy, we are more pursuing spiritual satisfaction, so we began to seek to place art in the city streets. Just like our female lamp sculpture. It has changed the traditional street lamp mode and is more artistic.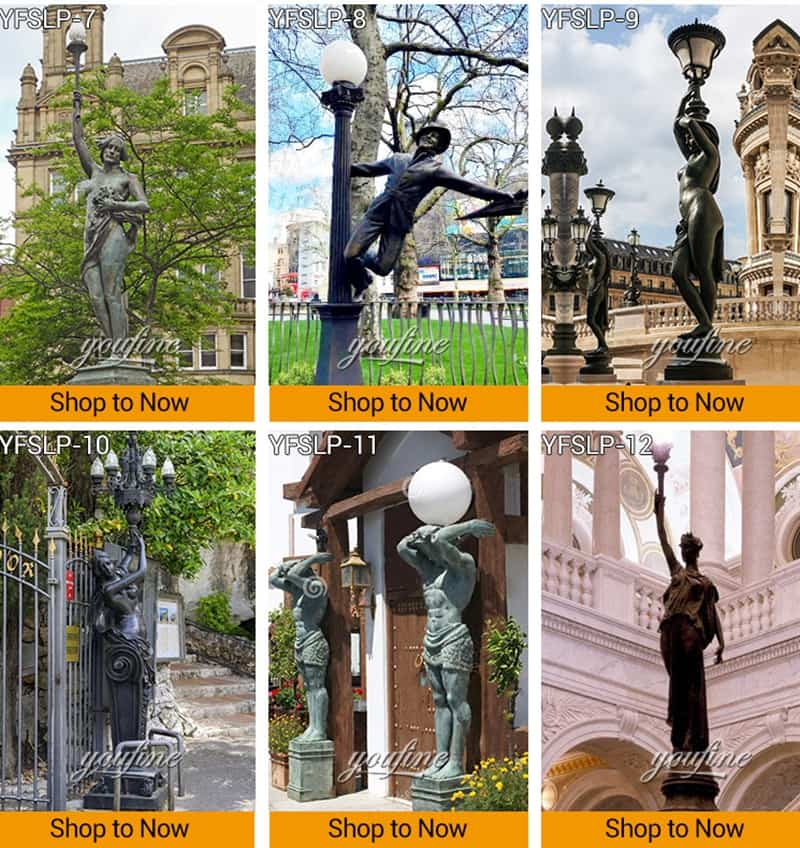 Make Your Home More Artistic:
Interior decoration must meet people's life needs. Especially in the choice of lighting, we pay more attention to this kind of aesthetics. This bronze statue lamp has a reasonable sense of beauty and comfort. Our artist combines the indoor environment with sculpture. I believe this sculpture lamp man could add more beauty to your home. You could use our female lamp sculpture to replace the traditional lamp in your home.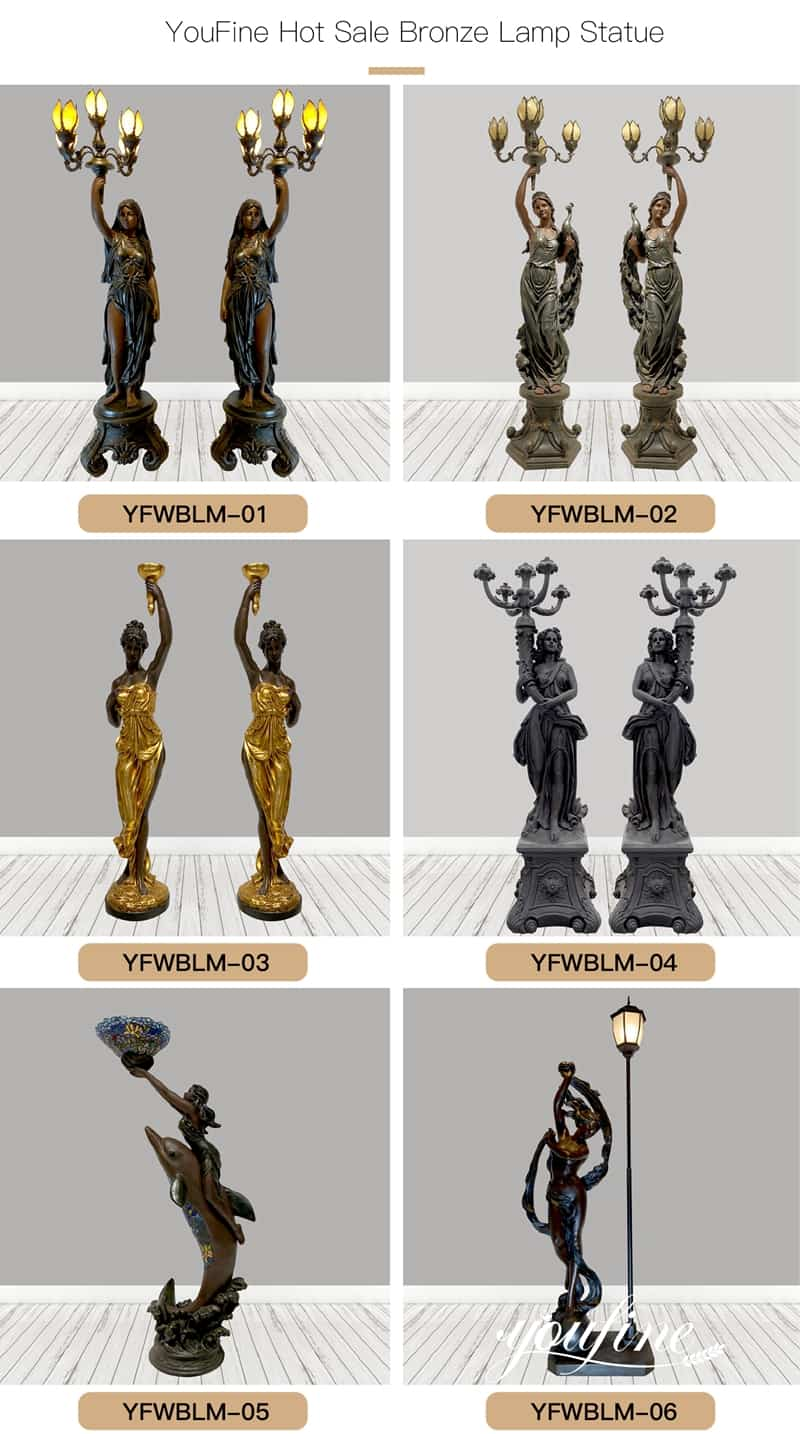 YouFine also has many other female lamp sculptures for you to choose from. We provide customized services. You could contact us immediately, YouFine would provide more details and preferential prices.