The bronze seahorse sculpture features an intricate design that captures the natural grace and beauty of these enchanting creatures. The seahorse statue is delicately crafted with fine details that bring it to life. Its curving tail, fin-like dorsal fin, and intricate scales are cast perfectly. The large seahorse sculpture also features a small boy perched on its back, adding a playful and whimsical touch to the piece. The boy appears to be holding onto the seahorse's reins as if they are galloping through the ocean together.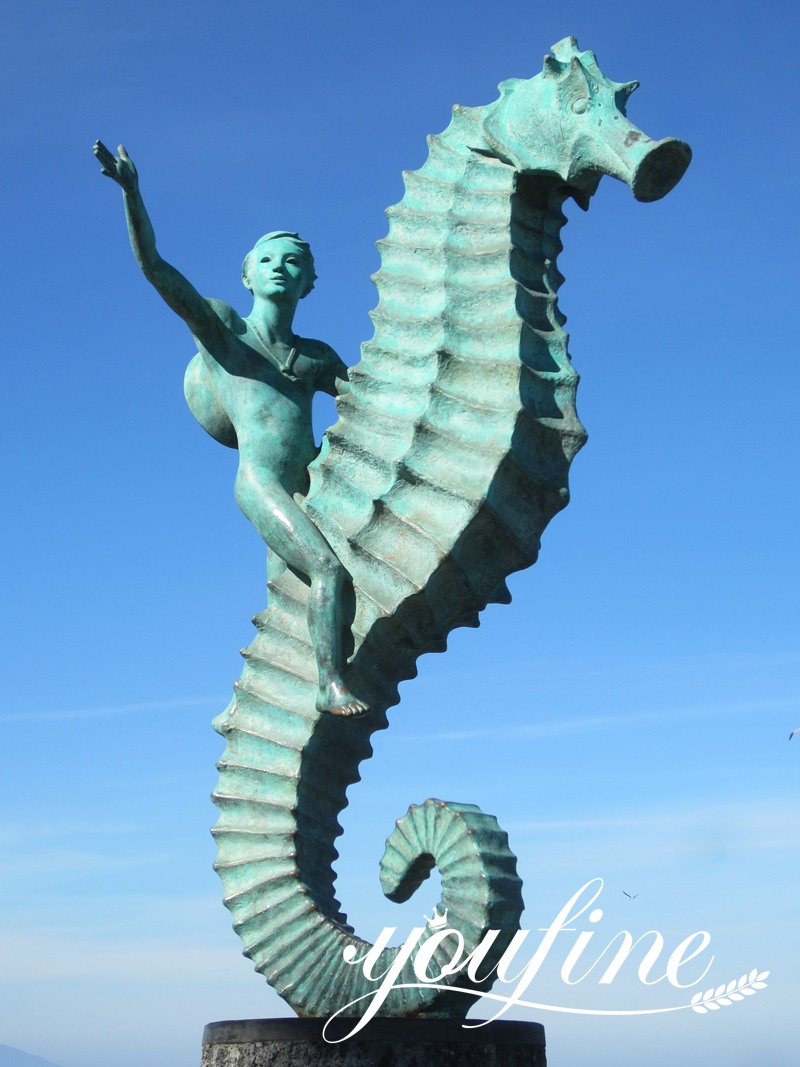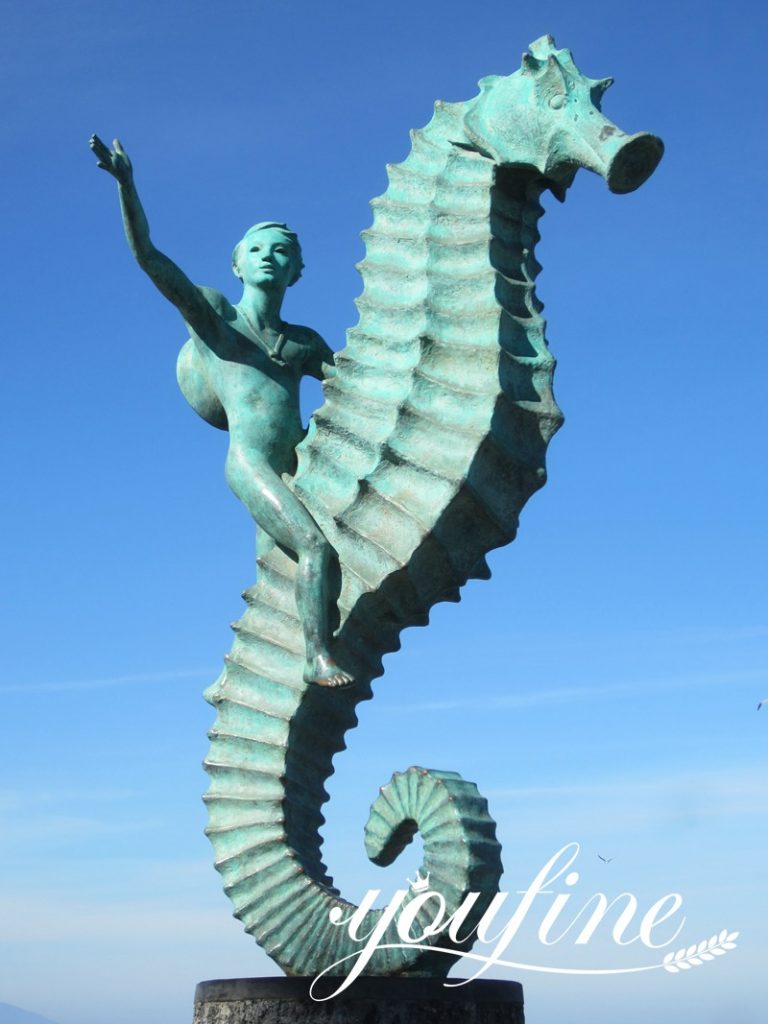 Customizable Patina Colors for Bronze Seahorse Sculptures:
At YouFine, we offer a professional bronze patina process that allows for a wide range of color options for our bronze seahorse sculptures. Our expert craftsmen use various chemical treatments to create a natural green patina on the surface of the bronze. It gives the sculpture an aged, weathered appearance. In addition to the traditional green patina, we also offer a variety of other patina colors, including brown, blue, and black. These colors could be customized to match the desired aesthetic and complement the surrounding decor.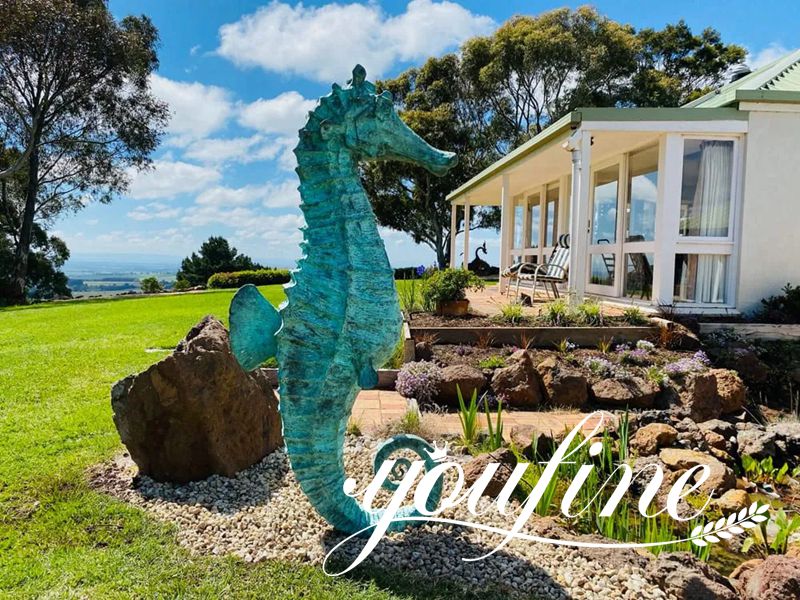 Our bronze patina process not only adds visual appeal to the sculpture but also helps to protect it from the effects of weathering and corrosion. It ensures that the sculpture remains beautiful and durable for many years to come.
More Ocean Animal Statues:
YouFine offers a wide range of bronze ocean animal sculptures that are ideal for outdoor and garden decoration. These sculptures are crafted with the highest quality bronze materials and are designed to withstand the elements and outdoor conditions.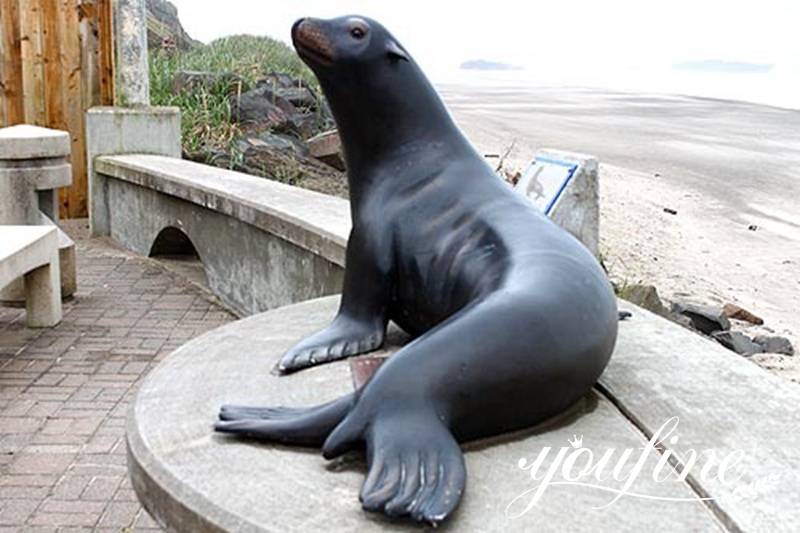 Some of the popular animal statues for garden offered by YouFine include life-size bronze dolphin sculptures, large seahorse statues, bronze sea turtle sculptures, and bronze crab sculptures. Each of these sculptures is expertly crafted with intricate details that capture the beauty and essence of these creatures.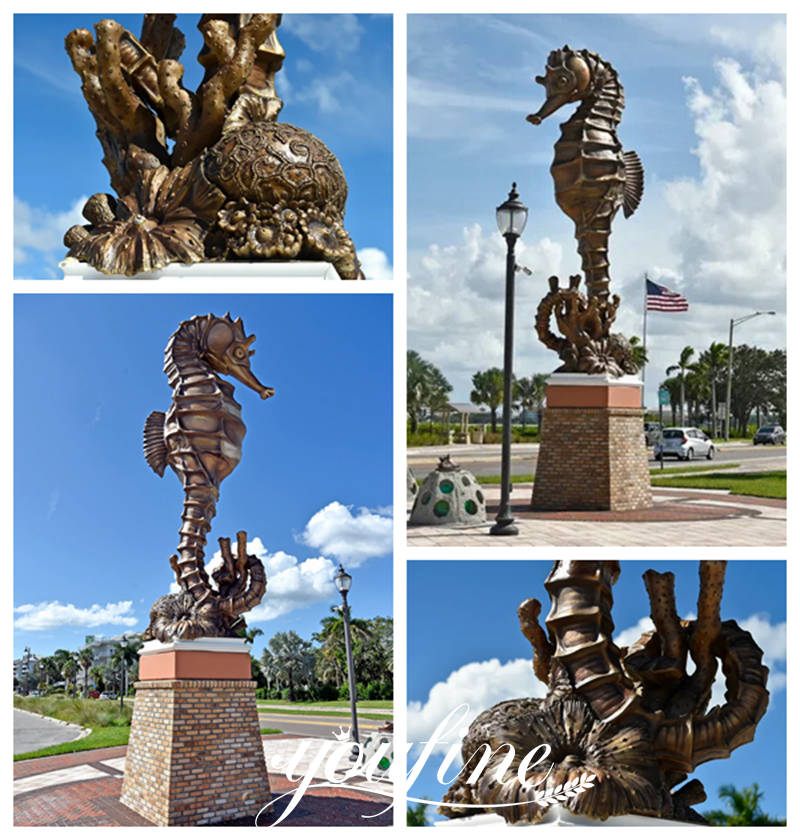 In addition to their exquisite design and craftsmanship, these bronze ocean animal sculptures are also ideal for outdoor decoration. Because they are durable and resistant to corrosion and weathering. They could be placed in a garden, by a pool, or along a beach to create a stunning and memorable outdoor display. At YouFine, we offer a diverse selection of bronze ocean animal sculptures. Moreover, we could customize them to meet the specific needs and preferences of our clients. Whether you are looking for a small accent piece or a large, dramatic sculpture, we have the expertise and resources to bring your vision to life.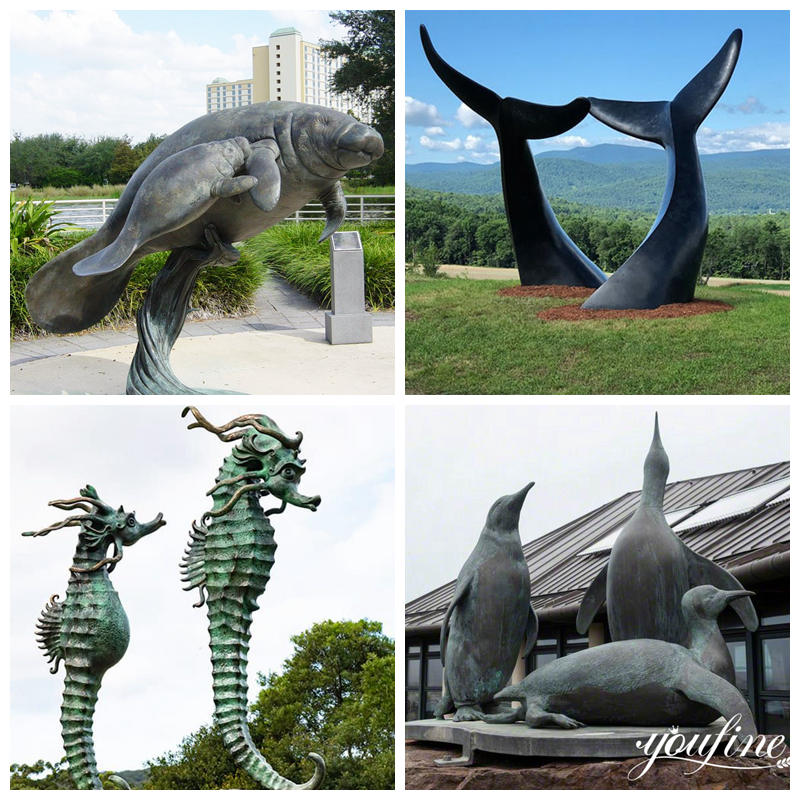 Bring timeless elegance and beauty to your space with YouFine's exquisite bronze sculptures. Order now and elevate your decor to new heights!