Overview of Outdoor Angel Fountain:
The YouFine outdoor angel fountain is based on the Bethesda Fountain prototype. On the top of this fountain stood an archangel, and a few children surrounded the pillars in the middle. There are also several lion heads, and water would spray out of the lion head's mouth. And the fountain consists of a large circular pool. In summer, the pool could be filled with aquatic plants. I believe this fountain must be very suitable for your courtyard.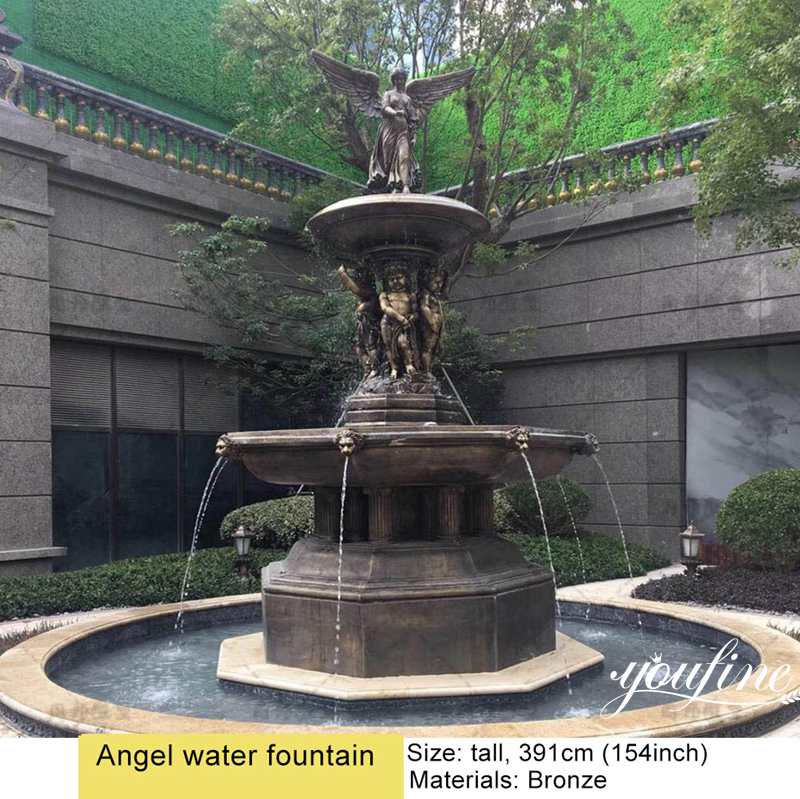 The Symbol of Bethesda Fountain:
The Bethesda Fountain is the gorgeous focal point of Bethesda Terrace, one of the largest fountains in New York. It is 26 feet high and 96 feet wide. Obviously, it is one of the most famous fountains in the world. So this neoclassical sculpture is also known as the angel of water.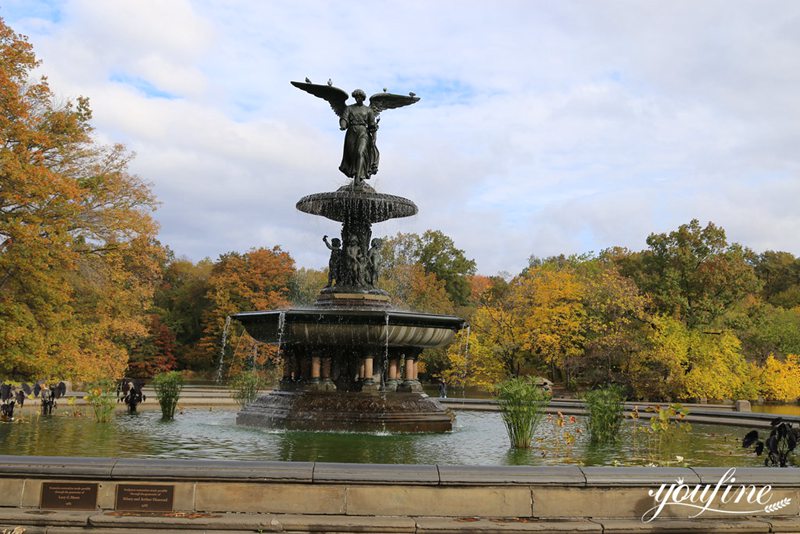 There is an eight-foot-tall bronze angel above the fountain, standing on top of four little angels. And the archangel held a lily in one hand. This fountain represents health, purity, temperance, and peace.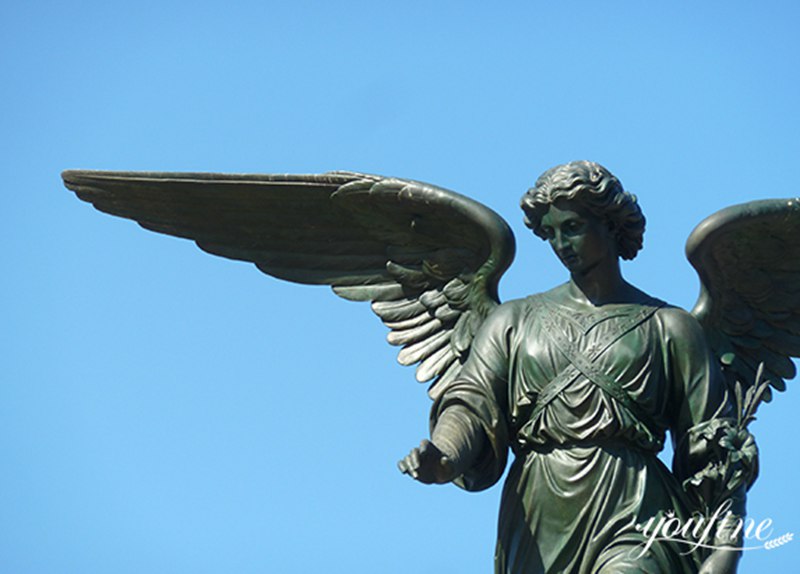 The Theme of Expressing Love:
The Angel of Water was designed by Emma Stebbins in 1868 and put into use in 1873. At this time, Stebbins became the first woman in New York City to receive an important artwork commission. And Stebbins associates the water flowing from the fountain with the healing power of the pool in the Bible. The Bethesda Fountain is located in the center of the terrace, indicating that it reflects the theme of love.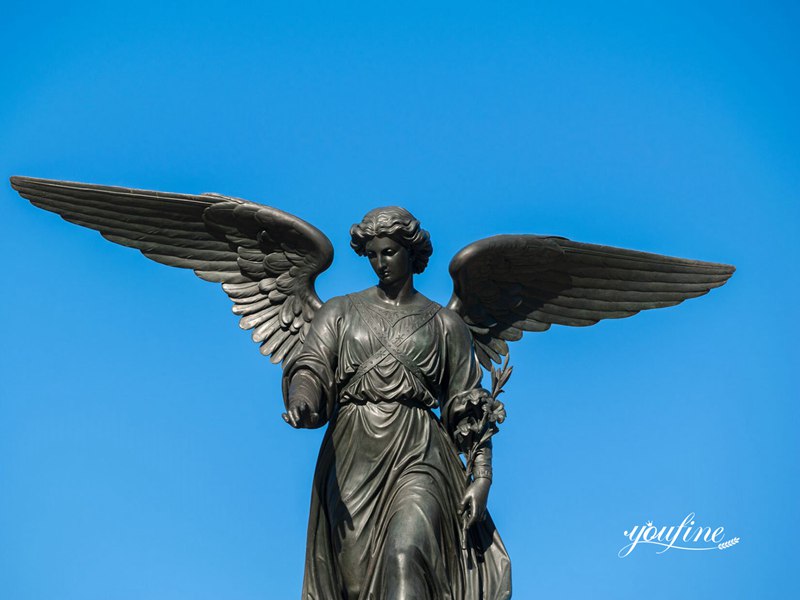 Features of YouFine Bronze Fountain:
Fine workmanship. The obvious feature of the YouFine outdoor angel fountain is its superb and unique casting craftsmanship. Especially the details of the archangel casting are very real. Therefore, the cute look and interesting posture of the little angel are completely restored. YouFine bronze fountain not only beautifies the city, but it is also a work of art.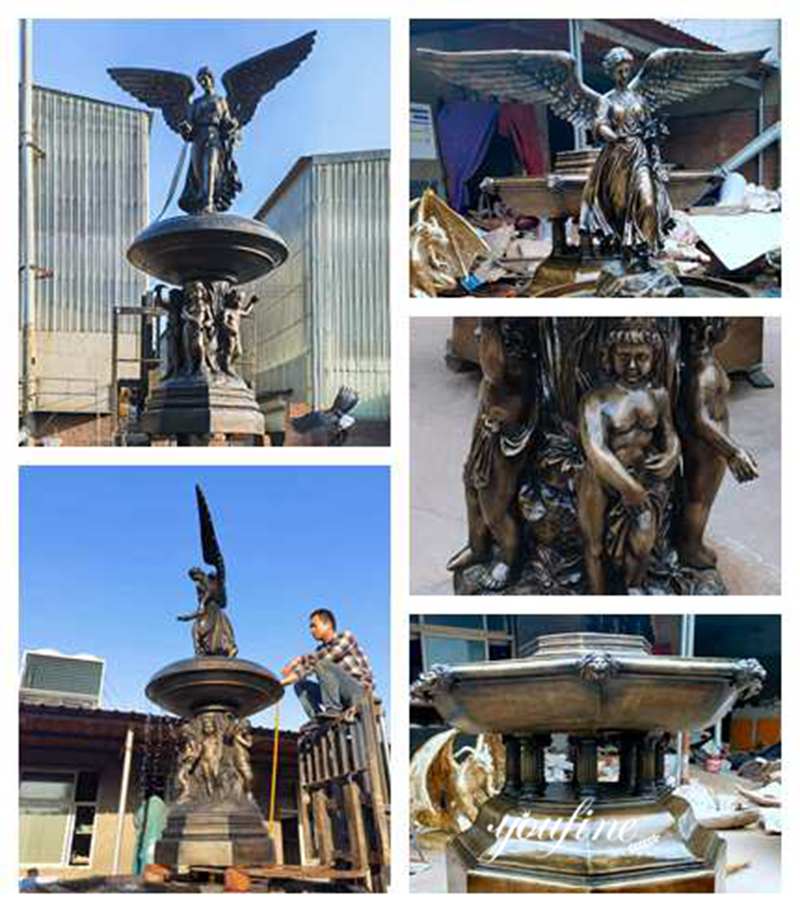 Therefore, when casting the YouFine outdoor angel fountain, it matches the sculpture with the environment, which makes people feel just right. It also increases your enjoyment of beauty and a deeper visual experience. If you like this sculpture please contact us immediately.