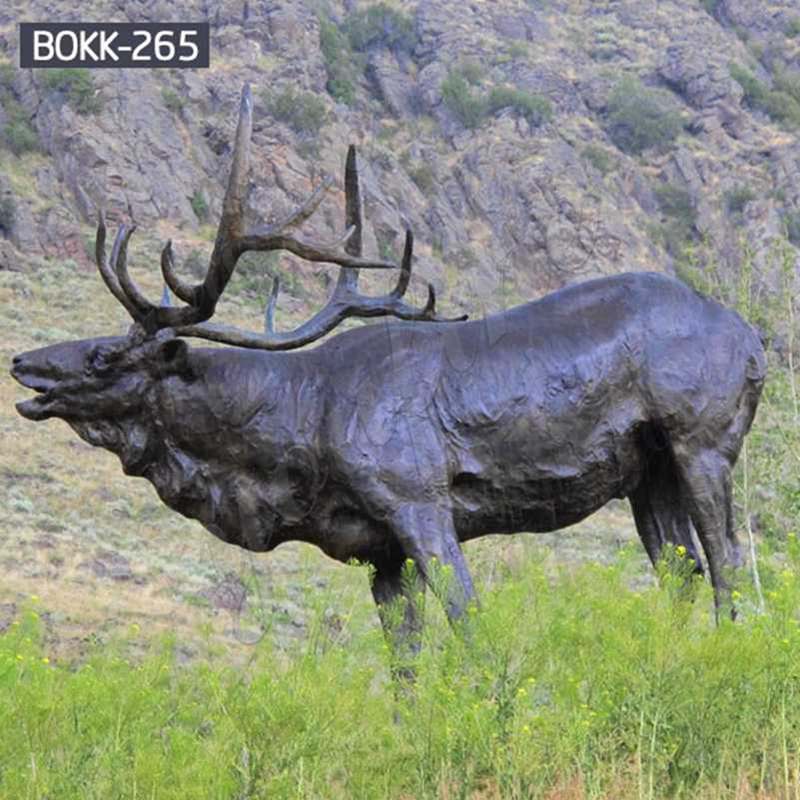 Bronze Deer Statue Details:
This custom bronze deer statue is a European type, it's made for our client Ken from Norway, who is a deer hunter. He collects many specimens of all types of deer. So he is familiar with all details of the deer and has high requests for the custom deer statue. The bronze deer statue from a real deer is attached to the original photo as follows. In order to match the site place, he requested us to make the head and eyes look to the right, the left front leg in front of the right front leg, and also make it slimmer than the photo.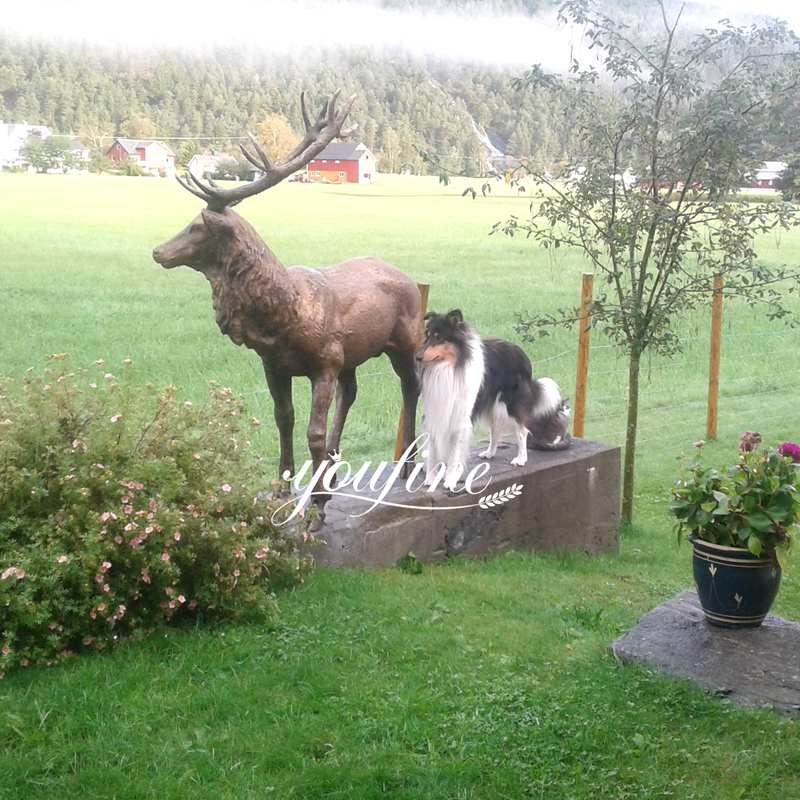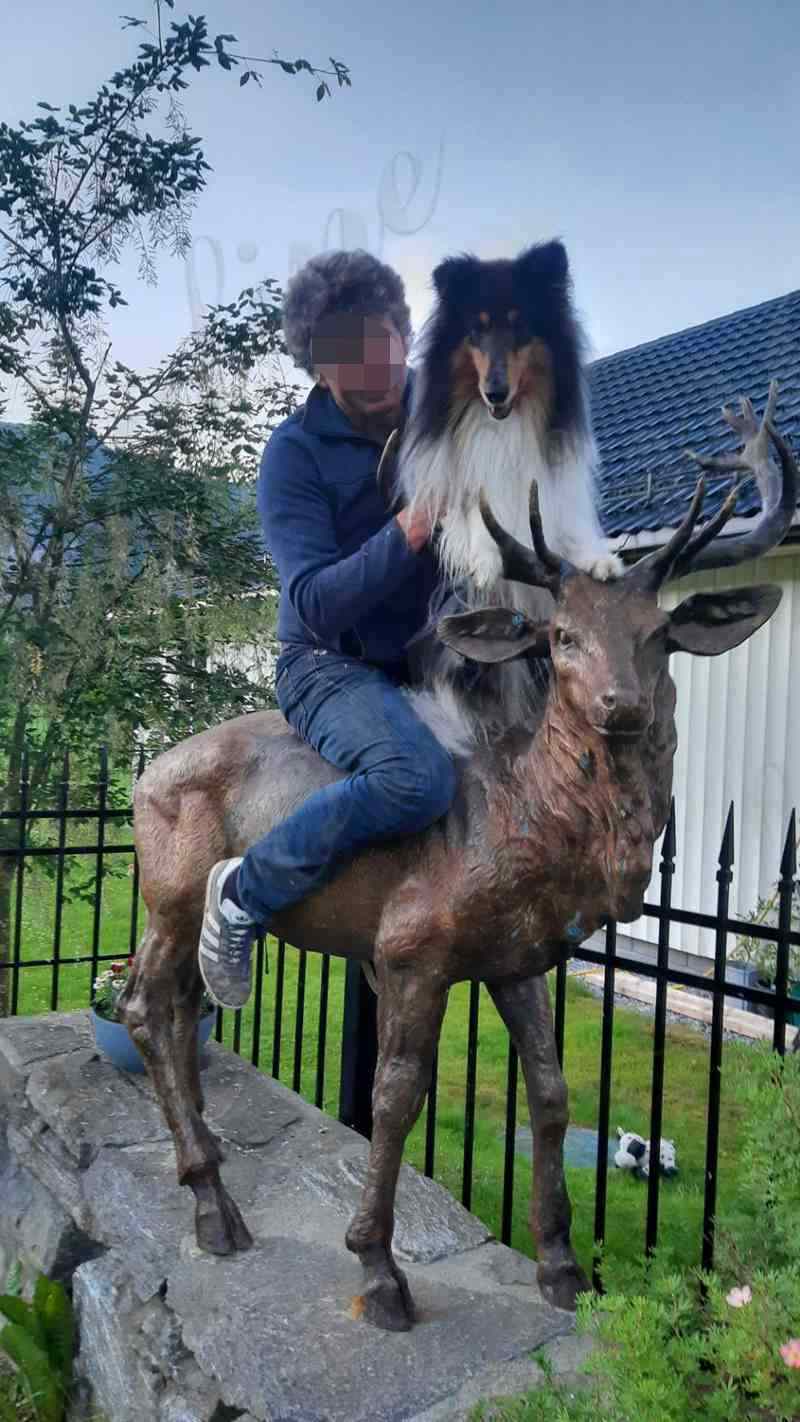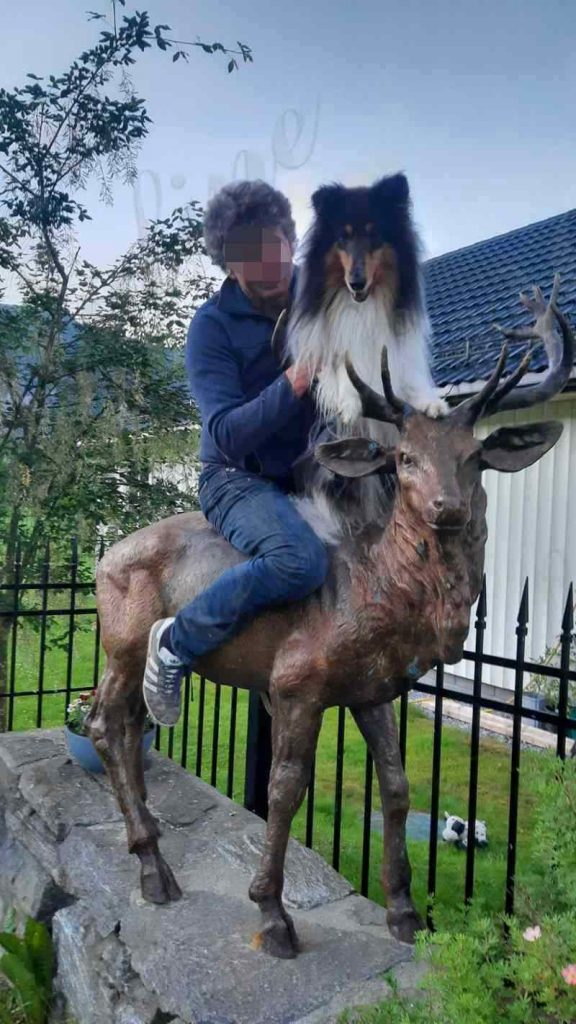 Lost Wax Traditional Method:
Lost wax is a traditional method to make the custom bronze deer statue. And, we made a 1:1 clay model according to the design photo and adjusted on details. So, we confirmed the shape and proportions of the clay model and then made details on the deer sculpture model. And, Ken was serious about the model, he offered his comments very carefully. Therefore, our artist revised the details more than 5 times on the model.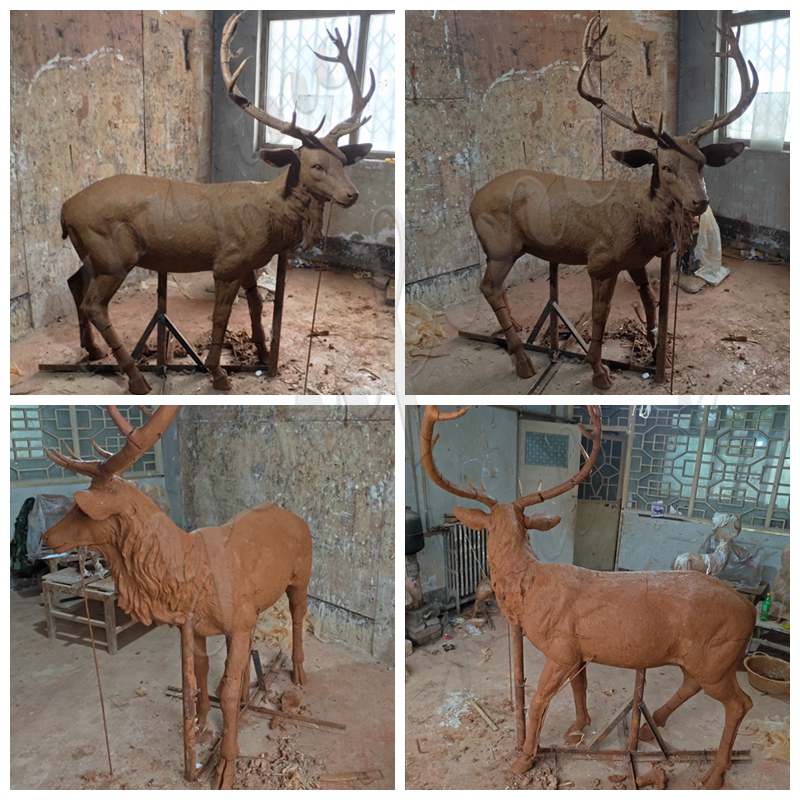 Ken would like to add the revised cost to our artist cause he thought the artist is very patient and worked hard, but we refused the extra money and revised the model for free until he thought the model is perfect, all details are the same as his requests finally.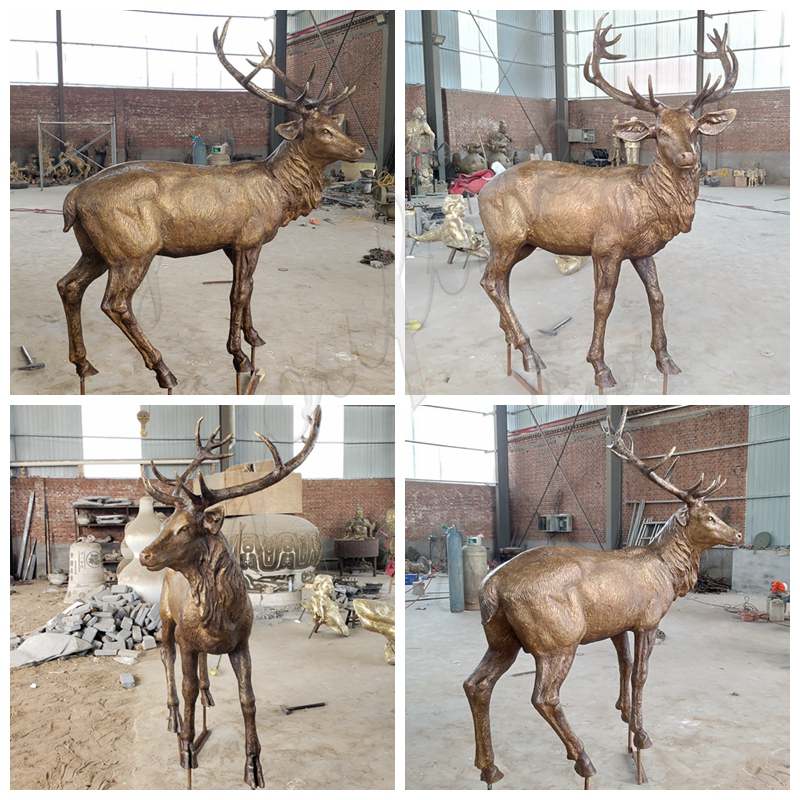 Model is the first and most important step to making a bronze elk statue, cause the final bronze would be exactly the same as the model. We spent two months completing the model, this is the final model photo. Next, we cast the clay model into a plaster or silicone model. Then pour the melted paraffin wax into a plaster or silicone model, after the paraffin is cooled down, it would become the wax model, and finally, the wax would be melted and bronze comes out. We made the color according to the client's request and ship it.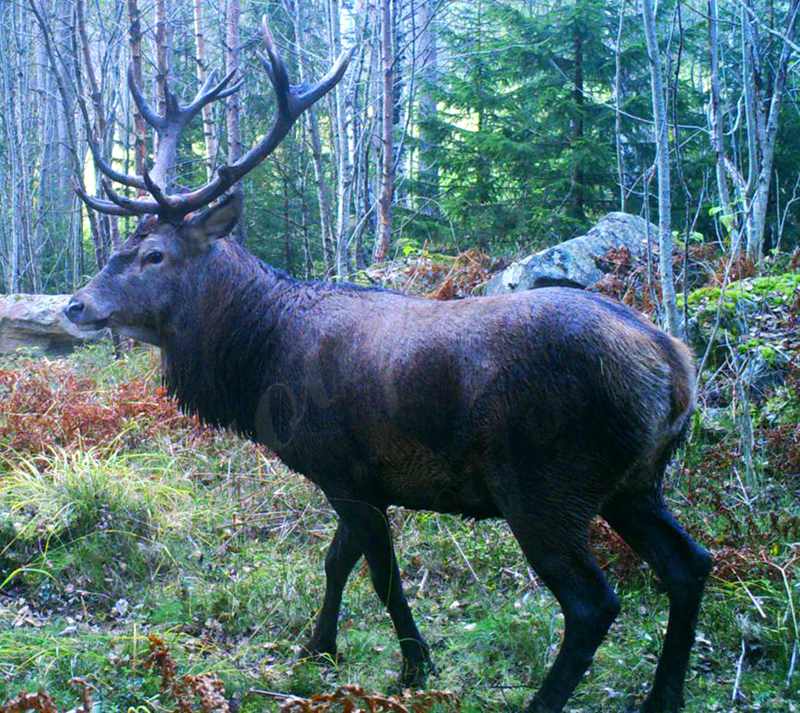 The feed of Custom Deer Statue:
Our client Ken loves the custom bronze lifesize deer statue when received it, he sent the installation photo and offered good comments to us. After checking the quality, he decided to order the next statue from us.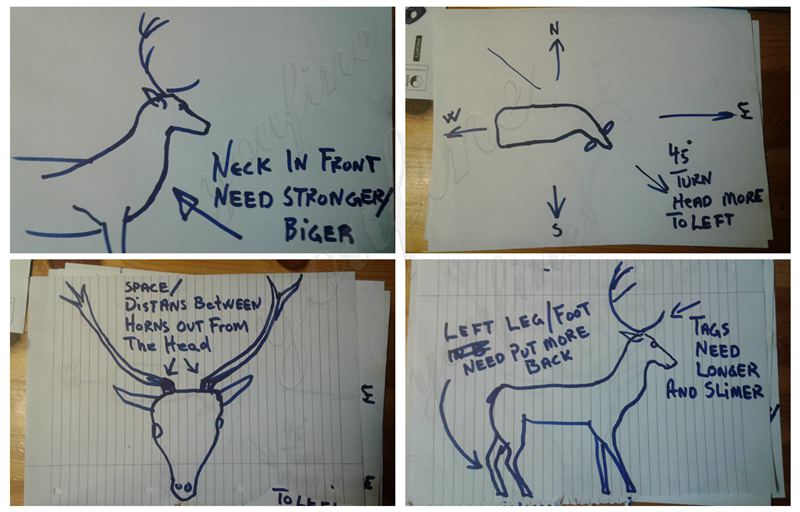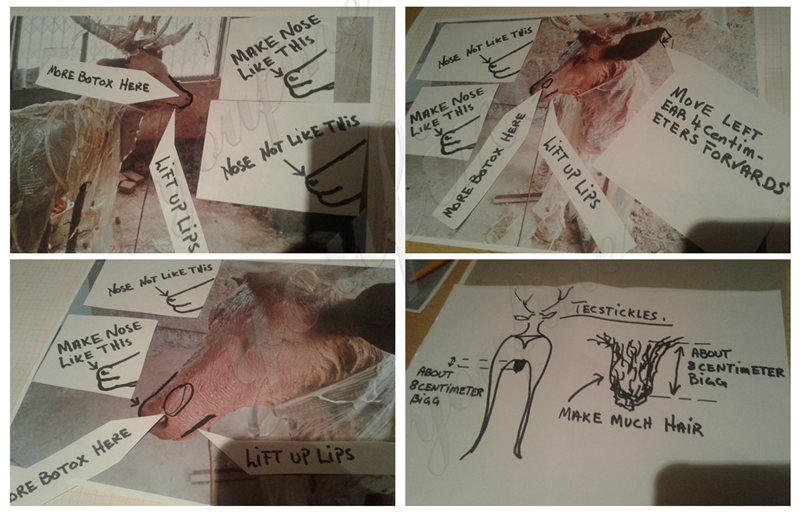 Two years later, Ken told us the bronze deer statue is very strong and looked new. Our other client Ann from Norway wanted to know our quality before placing the order from You Fine, he contacted Ken and went to see the statue. Ken sit on the statue to show how strong is the large deer statue, Ann trusts our quality and order deer and house statues from us.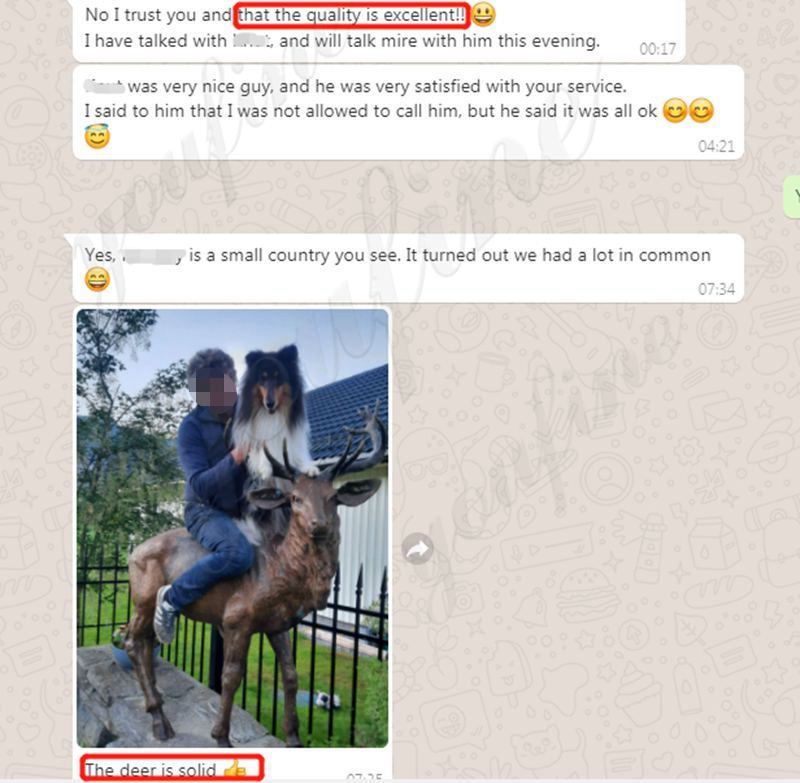 Custom bronze deer statue is our professional artwork, also, we make many other custom animal statues. Trust makes us together, quality keeps our relationship forever. Please do not hesitate to choose your favorite products, please feel free to contact us for our beautiful prices.