Bronze Poseidon Statue Details:
This large bronze Poseidon statue depicts a different image of Poseidon to us. Poseidon stood naked, his legs spread apart. And he held a big fish in his right hand, and his left hand stretched out to hold a shell. His body is muscular, but his face is ugly, and he doesn't seem to belong to the same person.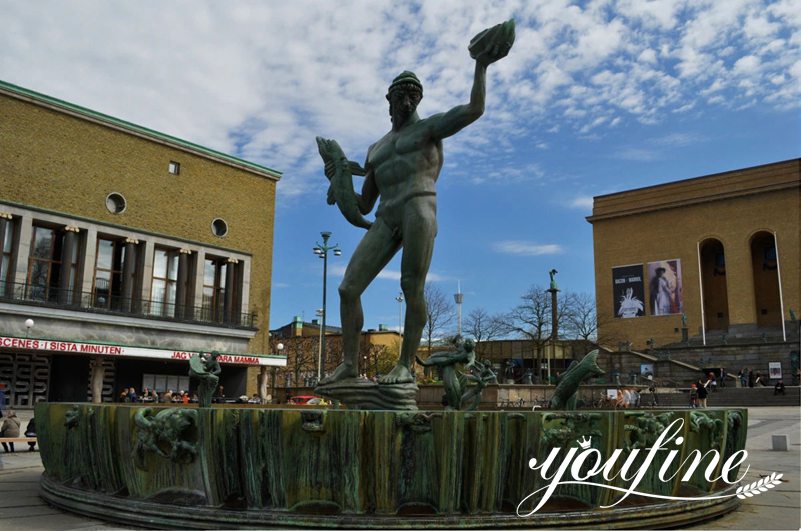 Introduction of Poseidon Statue:
This bronze Poseidon statue is considered the protector of sailors. He is usually portrayed as an old man with a trident beard. However, in this version, he is very young. This Greek god Olympia, the god of the sea. He has become an iconic symbol of Gothenburg. This sculpture was created by Carl Milles in 1931. The fountain placed in front of the Gothenburg Museum of Art is 22 feet high.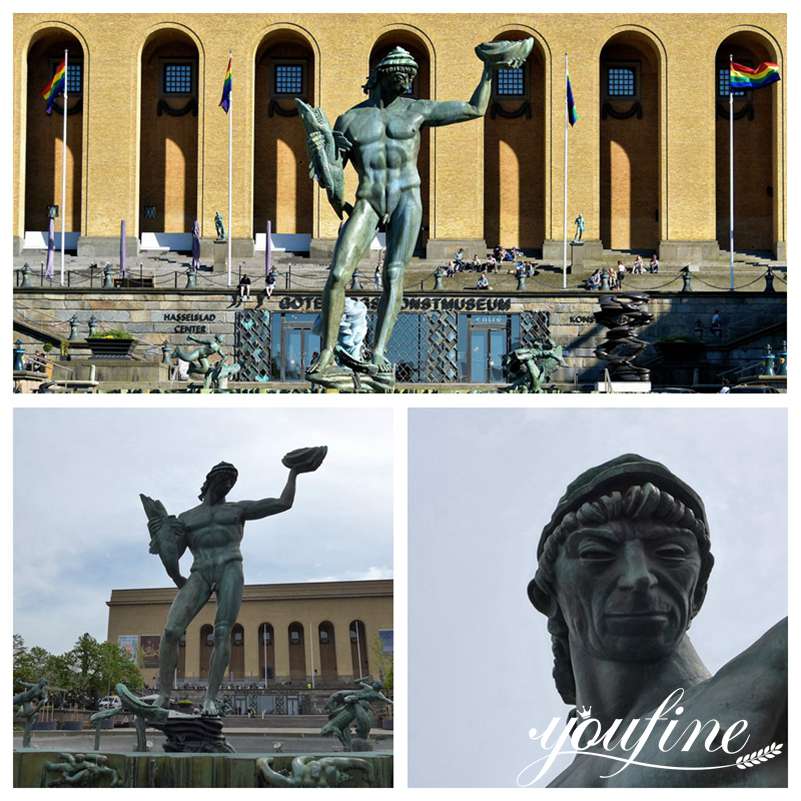 Offer Custom Design:
As a professional bronze sculpture casting factory, You Fine could provide customers with customized famous Poseidon statue designs. We could customize life-size for customers. Or design the same size as the original. To meet the needs of customers. In addition, for the coloring of the sculpture, we would use chemical coloring. We have many colors to choose from, such as bronze, green, brown, black, etc.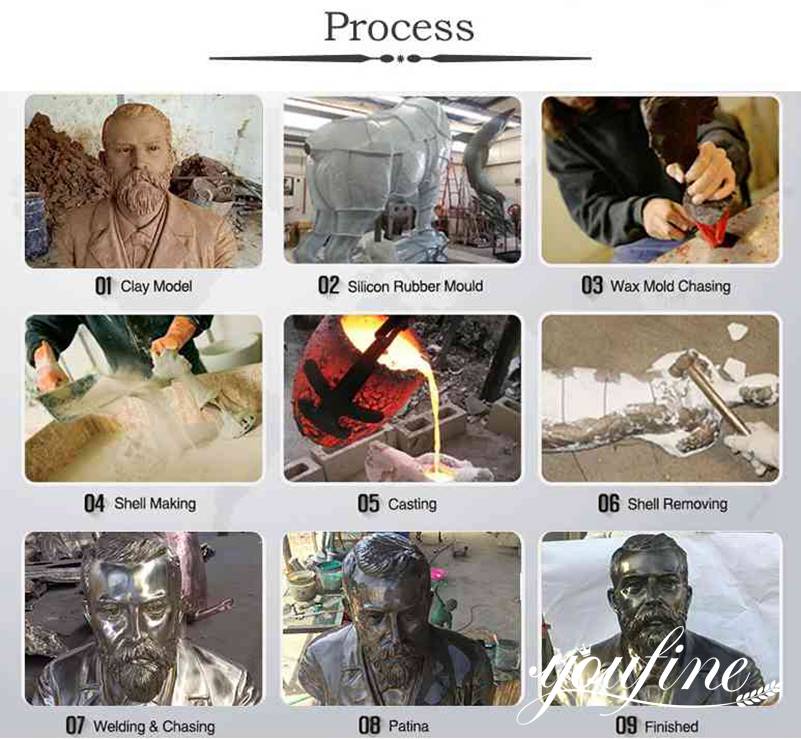 You Fine Has Professional Artists:
Because a 1:1 clay model is required to make any custom bronze sculpture. Of course, YouFine has a professional clay mold studio. There are also clay mold artists who are good at making figure clay mold sculptures. Therefore, we could provide customers with the most realistic clay mold models.
Secondly, we also have experienced carving artists. They all have decades of experience in sculpture making. And they are very proficient in the craftsmanship of bronze figure sculptures. And their concentration and care could ensure that every detail of the sculpture is made perfectly.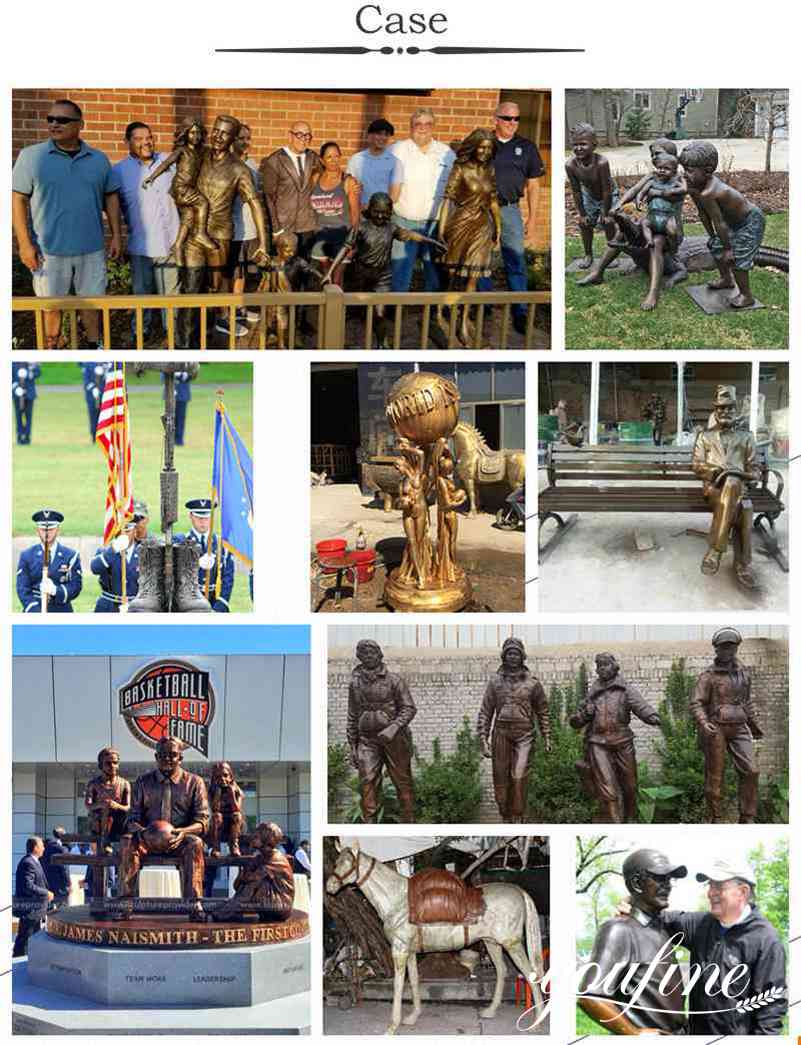 This Poseidon statue by Carl Milles could use as an outdoor garden or a decorative artwork in a square. No doubt, It could also use as an art collection for collectors.