Details of Buddha Statue:
This bronze Buddha statue is 34 meters (112 feet) high. And it weighs more than 250 metric tons and is made of 202 pieces of bronze. Second, in addition to the external components, there is a solid steel frame inside to support heavy loads. We could clearly see that the raised right hand of the Buddha represents the elimination of afflictions. In addition, his left hand is open on his lap, signifying generosity. Our artist could cast you a bronze Buddha statue of the same scale. Of course, if you want a smaller size for your home garden. We could also meet your needs.
Tian Tan Buddha Meaning:
The Buddha sculpture symbolizes the harmonious relationship between man and nature, man and faith. In addition, it is the main Buddhist center of Hong Kong and a tourist attraction. In addition, the construction of the Big Buddha started in 1990 and was completed on December 29, 1993.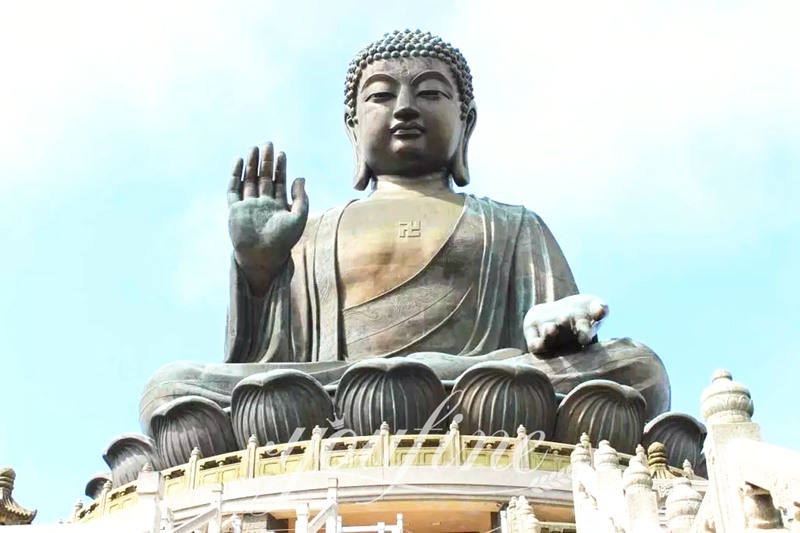 The Chinese believe that this day is the day of Buddha's enlightenment. And, after the statue was completed, monks from all over the world were invited to the opening ceremony.
The Pursuit of Excellence in Detail:
Such a solemn bronze Buddha garden statue would bring peace and comfort to people's hearts. Our artists pay great attention to the quality of the sculptures and the finer details. Therefore, in the process of casting the sculpture, our artists would be fully committed to it. Whether it's the facial expressions of the Buddha statues or the details of the clothes, our artists strive for sophistication and perfection. Through continuous communication and discussion with customers, our sculptures would eventually enter the hearts of customers.
Using the Traditional Lost Wax Method:
Our art season would cast your antique bronze Buddha statues using the traditional lost wax method. We all know that the lost-wax method of casting bronze sculptures has a history of thousands of years. In the continuous inheritance, our artists have mastered all the techniques of the lost-wax method.
And, ours has also been improved on the traditional basis, among which, we use the silica sol technique. This technique ensures that the sculpture does not produce white spots. Because the white spots would crack the sculpture. Without a doubt, our sculptural looks would maintain their beauty and longevity for longer.
If you want a sacred bronze Buddha statue for the garden please feel free to contact us. Our factory has the best and most devout Buddhist artists. They always provide clients with the most exquisite Buddha statues in the pursuit of satisfying their own spirit.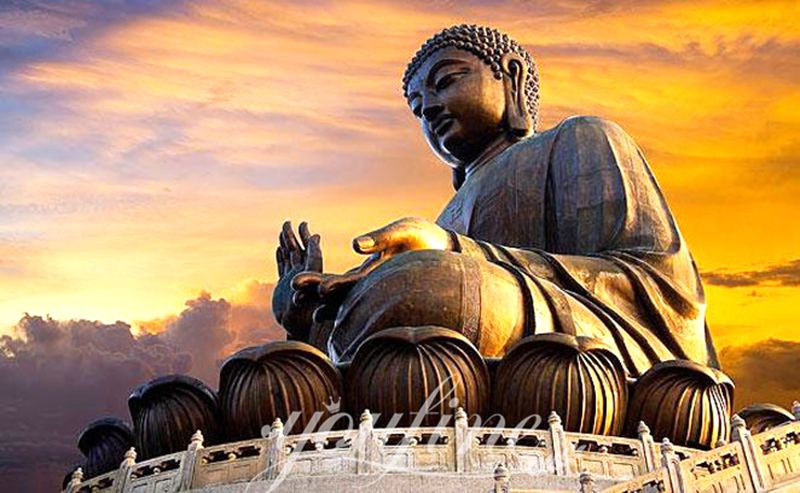 Also, the facial expressions of our sculptures are very divine. This is the result of our constant pursuit of excellence in sculpture.