The eagle bronze statue is a very popular indoor and outdoor decorative artworks. If you are looking for an exquisite wild bronze eagle sculpture, then YouFine is your best choice. We have been engaged in casting bronze eagle sculptures for 39 years. You could get a wide variety of bronze eagle statues at YouFine.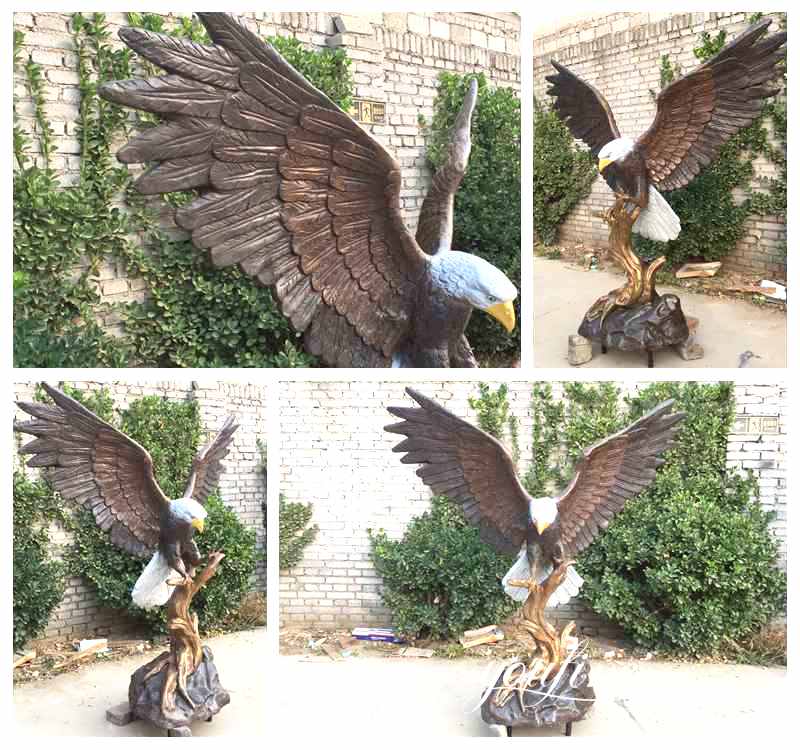 Introduction of Eagle Bronze Statue:
We all know that the bronze eagle sculpture symbolizes freedom, strength, bravery and victory. Especially in European and American cultures, many people like to collect bronze eagle sculptures in their collections. Of course, the metal eagle statue is also very suitable for outdoor garden decoration, and the large bronze eagle sculpture is also suitable for urban decoration.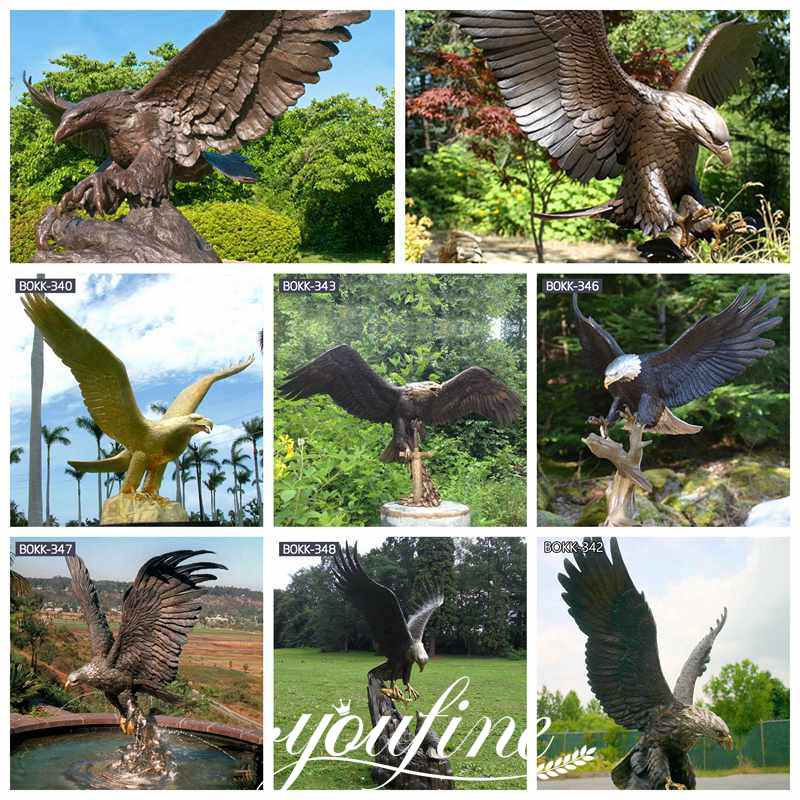 Reasons Why People Like Eagle Sculptures:
The eagle has a tenacious spirit and always maintains full and vigorous energy. Of course, they still have an unyielding effort. Generally speaking, nature always enlightens people. The same goes for animals, many things and things would give people ideological inspiration. An eagle is a majestic bird that gives a powerful impression when flying. Therefore, since ancient times, humans have regarded it as a symbol of power and courage.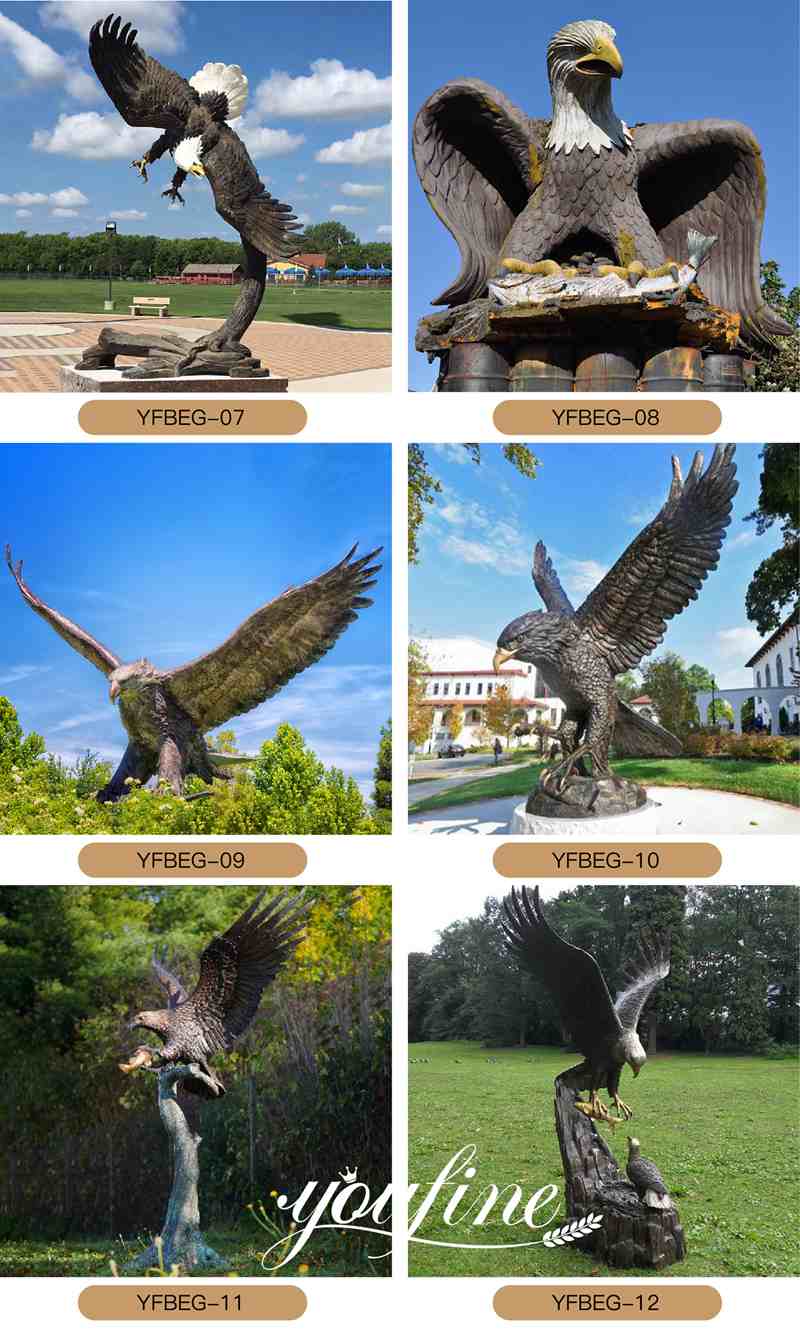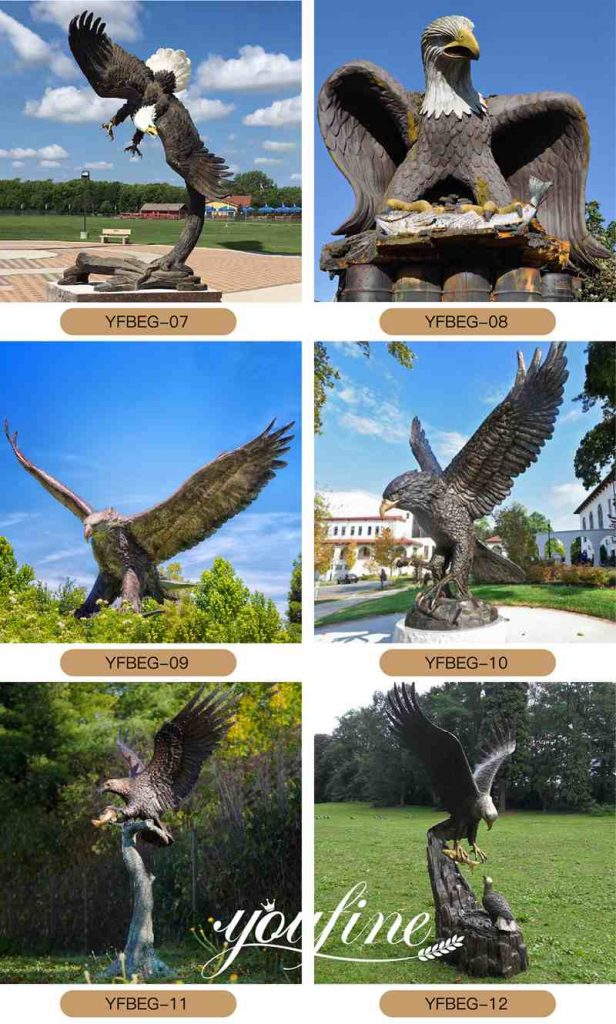 The Valuable of Eagles:
As early as 5,000 years ago, the Sumerians regarded the eagle with wings as a symbol of their power. In ancient Rome, the eagle was regarded as a symbol of the Roman army and was considered a symbol of power, justice, and wisdom. The national emblem of the United States is the Bald Eagle. And the American specialty fish eagle is the national bird of the United States. Mexico's national flag and national emblem have a snake eagle sitting on a cactus.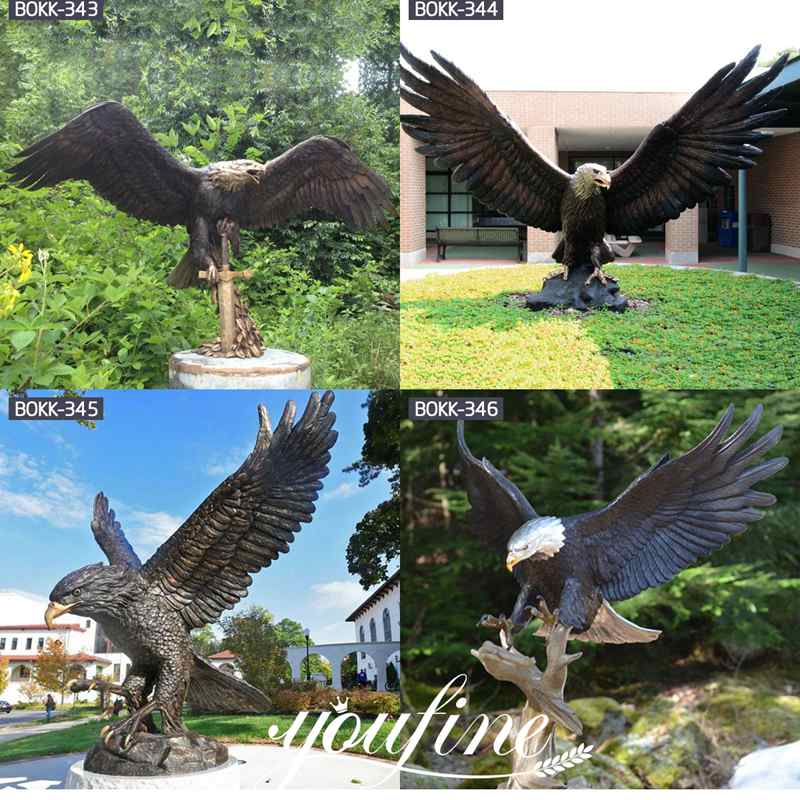 Russia's national emblem is a double-headed eagle, handed down from the Eastern Roman Empire. Albania is called "the country of mountain eagles" because of its national flag. The monkey-eating eagle of the Philippines is the largest known eagle in the world and the national bird of the Philippines. From this point of view, the metal eagle sculpture is very valuable.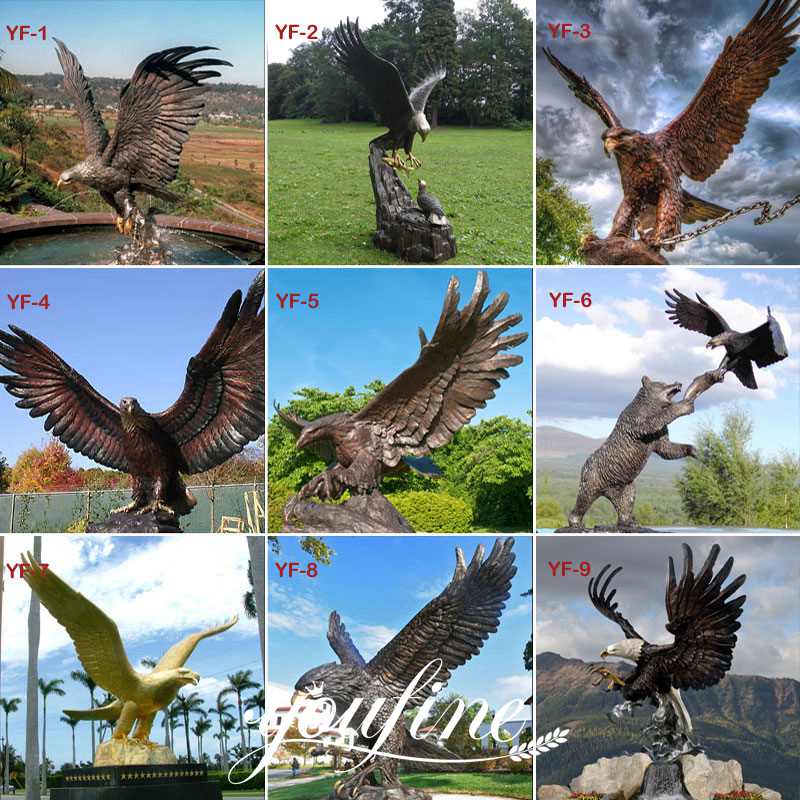 Exquisite Clay Mold:
YouFine has a professional clay mold studio. We all know that clay molds are the foundation of excellent bronze animal sculptures. Therefore, our factory has the best clay model artists. They have learned animal sculpture since they were young. There is no doubt that YouFine clay large outdoor eagle sculptures have a 100% reduction.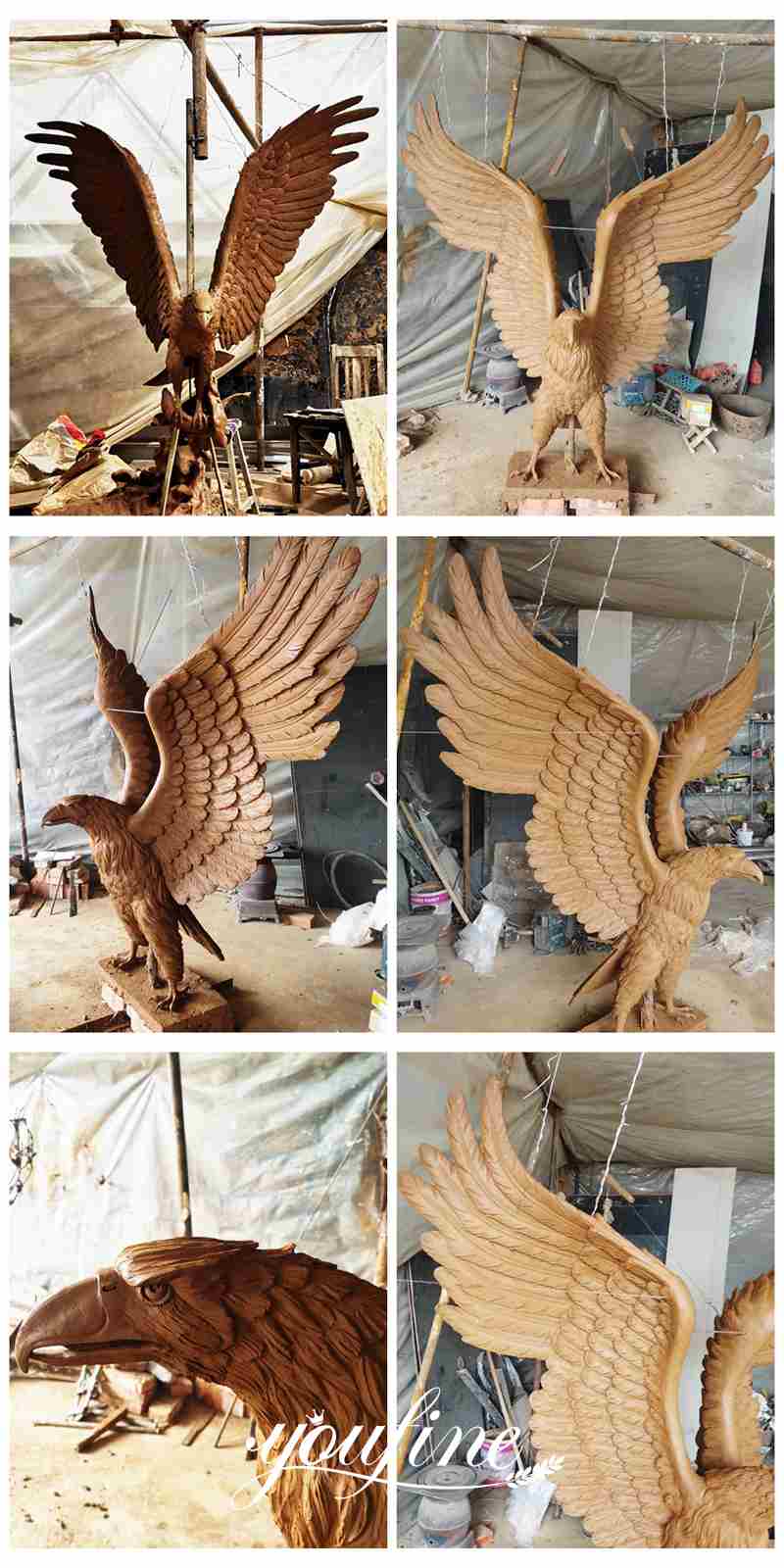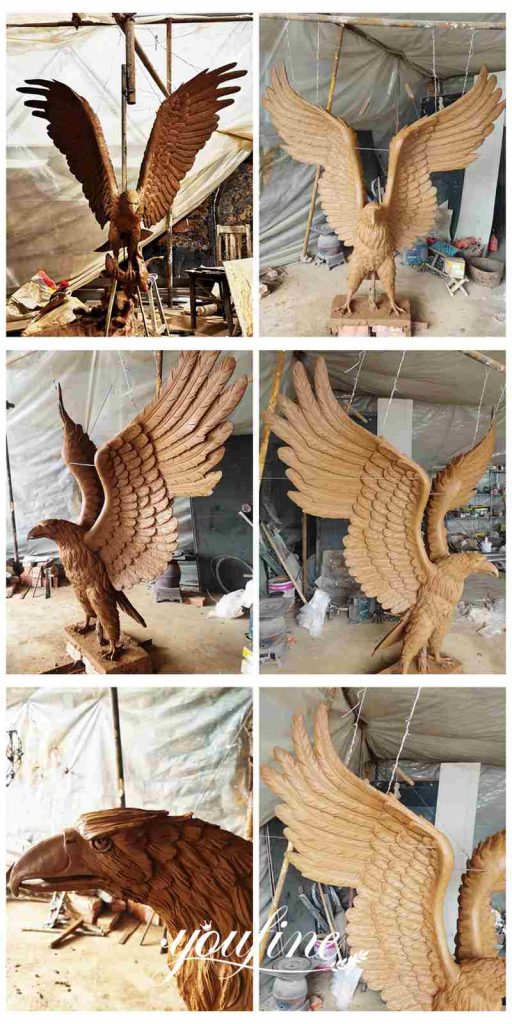 Traditional Casting Method:
The YouFine production process is very professional. Especially we use the traditional lost wax method. This method has existed for 3000 years. Each bronze outdoor eagle sculpture is cast through at least 33 complicated and rigorous processes. These craftsmanship include traces of traditional craftsmanship and modern technology of precision casting.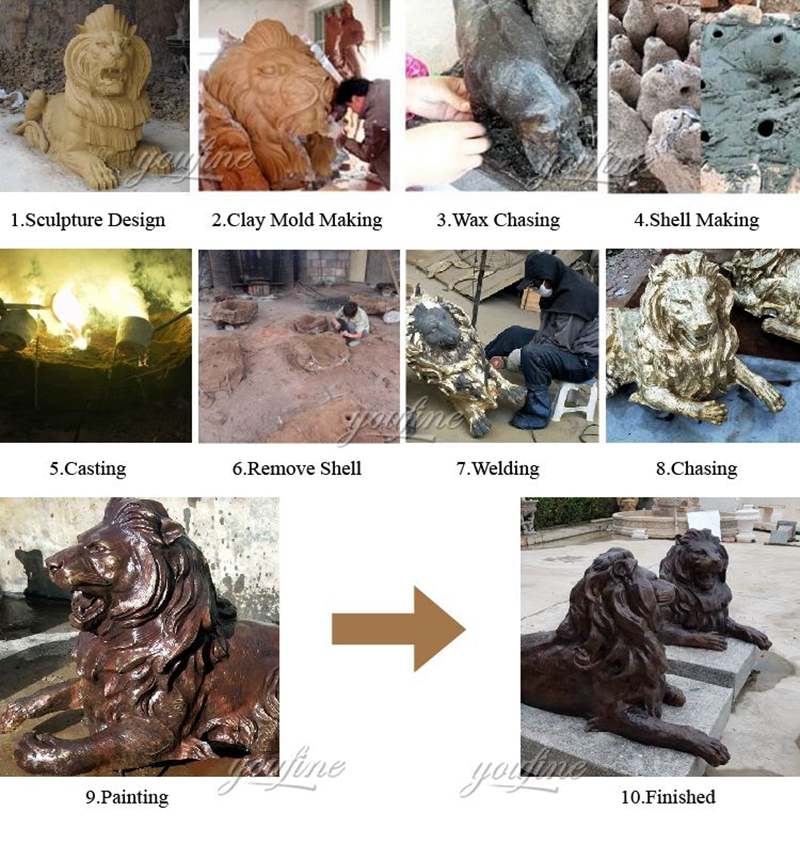 Exquisite Patina Effect:
YouFine provides multi-color customization. Our coloring artist uses chemical coloring methods, so we could provide you with large eagle statues in different colors. Moreover, the color of the sculpture would become more and more beautiful with the passage of time. YouFine professional masters could make large bronze eagle statues that show many brilliant colors through coloring. YouFine is committed to the customization of high-end bronze eagle statues outdoor. The customization of high-end colors could not only increase the artistic effect of the sculpture but also increase the collection value of the sculpture.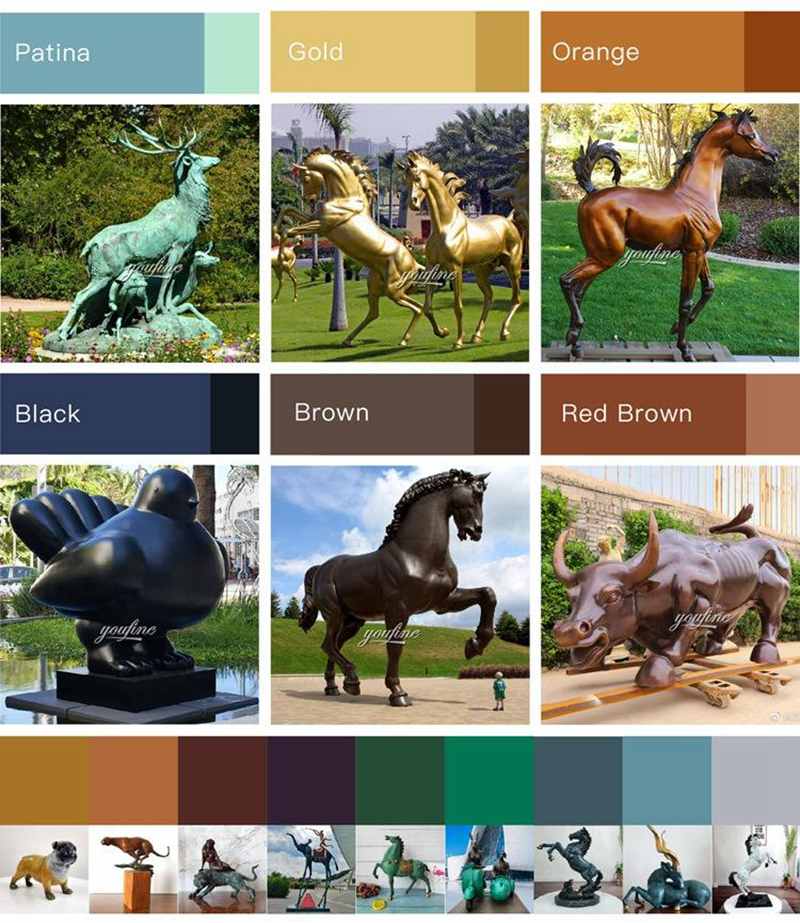 More Choices of Eagle Statues:
YouFine accepts custom designs. Our artists could cast bronze eagle statues outdoor based on photos or paintings. We use high-quality bronze to cast in Youfine foundry. There is no doubt that YouFine bronze eagle statues are diverse and would surely meet your needs. If properly maintained, the bronze would maintain its original appearance and could be used indoors or outdoors for a lifetime.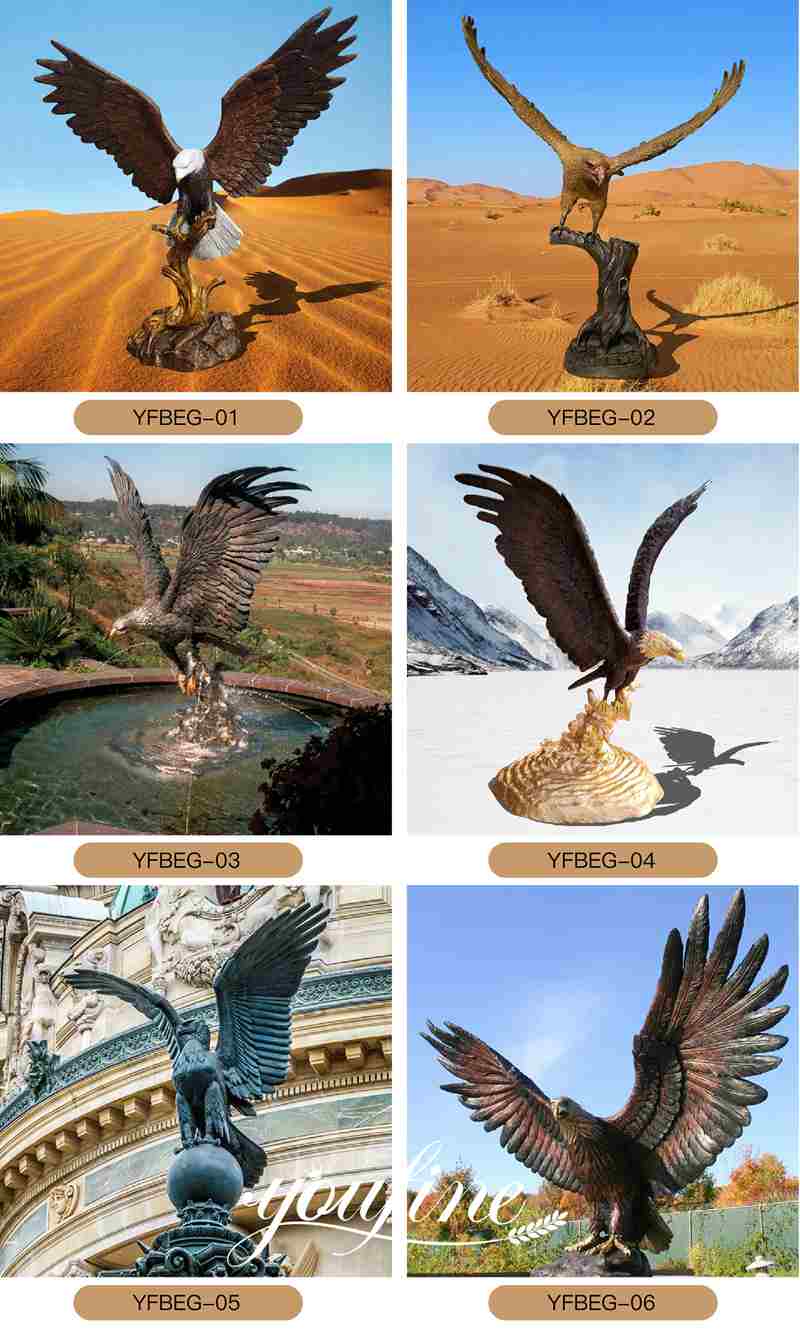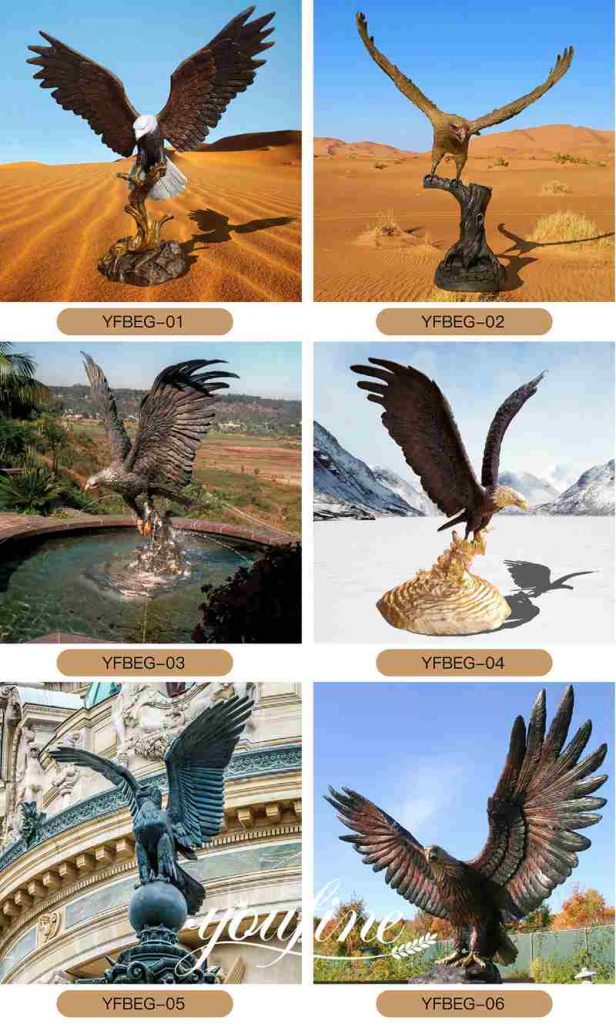 Feedback From Customers:
Our bronze sculptures are sold all over the world. Many customers who purchase sculptures are very happy with our cooperation. In addition, many customers provide us with pictures and videos of bronze eagle statues for sale. We are very happy to receive your feedback and are committed to bringing perfect art to more people who love life.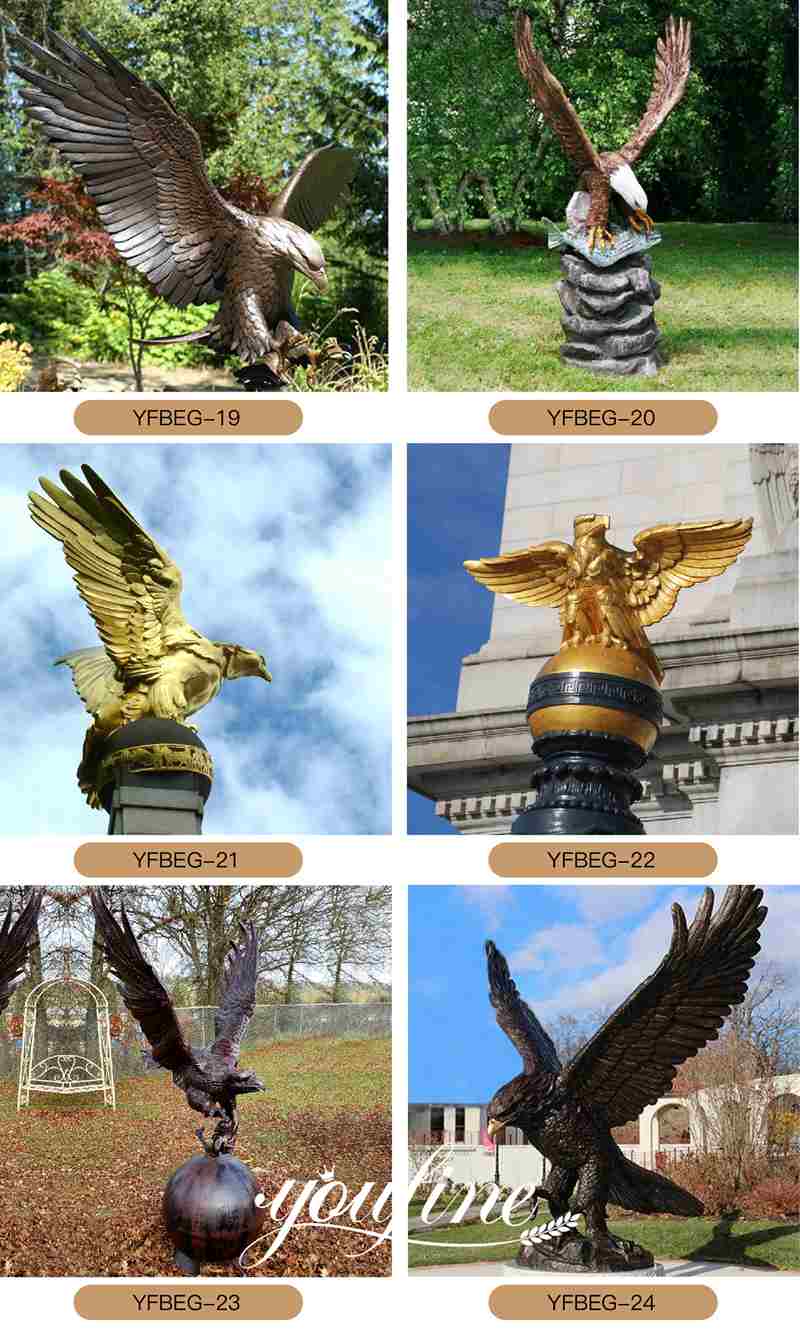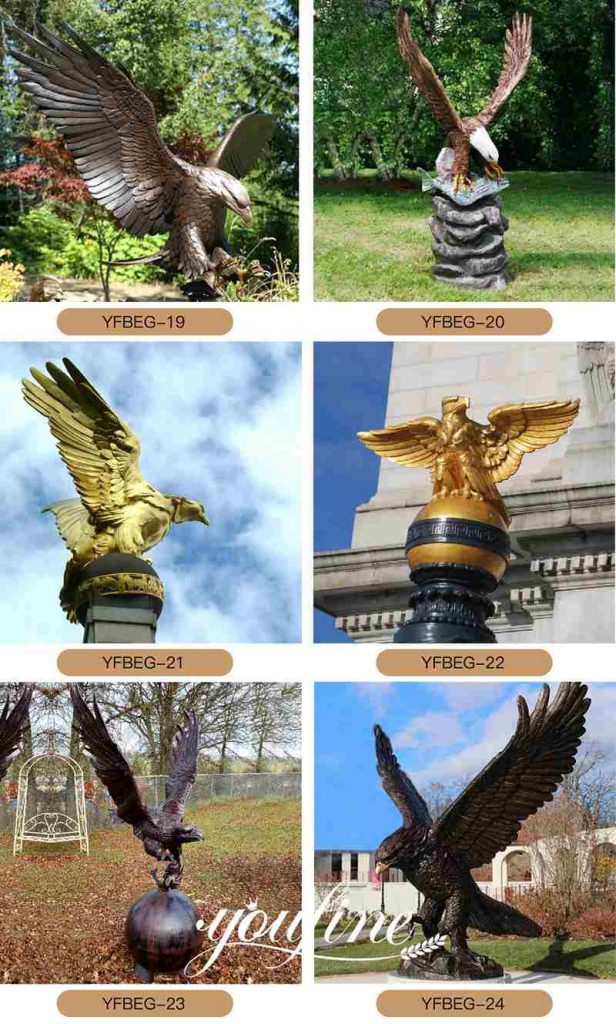 Excellent And Professional Team:
YouFine is a large sculpture foundry in Quyang, the hometown of Chinese sculpture. We specialize in hand-casting bronze sculpture artworks. We have professional working groups and designers. Of course, we also have a professional after-sales team. Our after-sales team would make professional installation drawings and would also install large sculptures in the customer's country. YouFine would purchase full insurance for each bronze eagle statue.

Safe Packaging And Exporting:
YouFine is a factory with rich export experience. As a professional sculpture factory, our products have been exported to many countries in the past 39 years. Therefore, we attach great importance to the packaging of sculptures, especially since we have a strict packaging system and material standards. In countries all over the world, our lifesized eagle sculptures could reach their destinations safely. Every year, due to our good service, we would receive praise from many customers.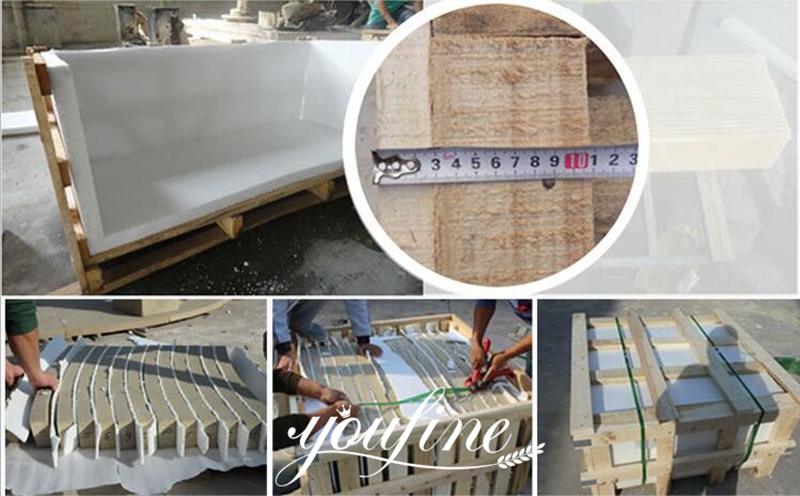 If you like this bronze eagle garden sculpture very much, then please contact us immediately. YouFine has stable freight forwarders all over the world, so we would provide you with the most beautiful sculptures. Of course, you would receive this beautiful large bronze eagle sculpture with ease and peace of mind. There is no doubt that YouFine would also provide you with affordable prices.