Sculpture Coffee Table Features:
There are a few key features that people tend to look for when selecting a Sculpture Coffee Table. Firstly, they want a table that is sturdy and well-made, able to support the weight of whatever items they choose to display on it. They also look for tables that are visually appealing and fit with their existing decor. Lastly, many people love the unique touch of having a statue as part of their coffee table – it adds a sense of personality and interest to the room.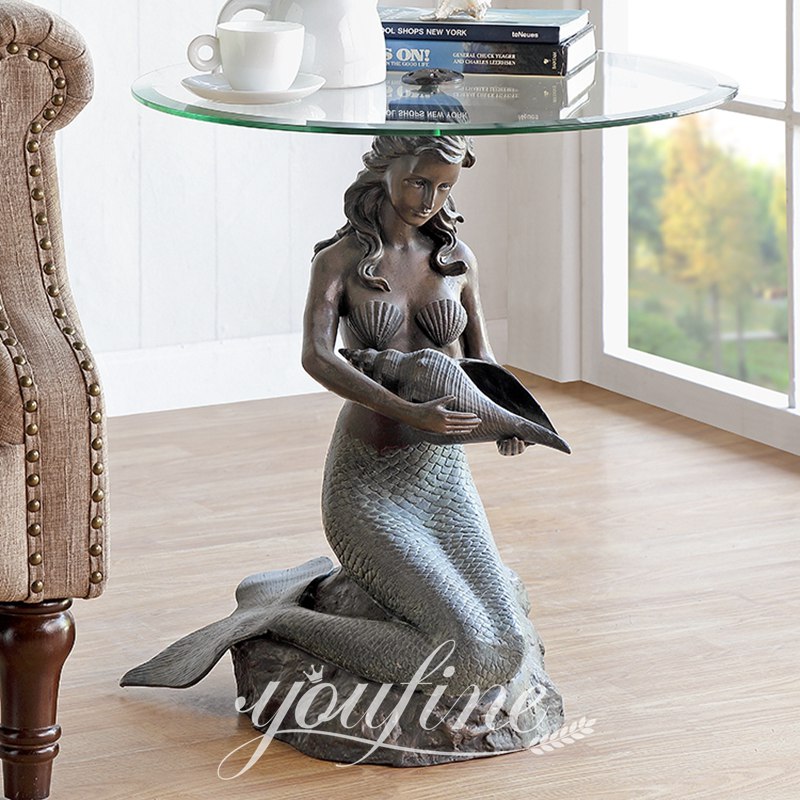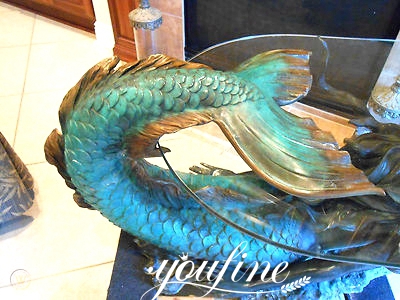 At YouFine Sculpture, we understand the importance of all of these features. We use only the highest-quality materials to craft our tables, ensuring that they are both strong and durable. Our team of skilled artists takes care to create tables that are visually stunning, with intricate details and designs that are sure to catch the eye. And of course, our specialty is in crafting tables that feature unique statues as their centerpiece, adding a touch of personality to any room.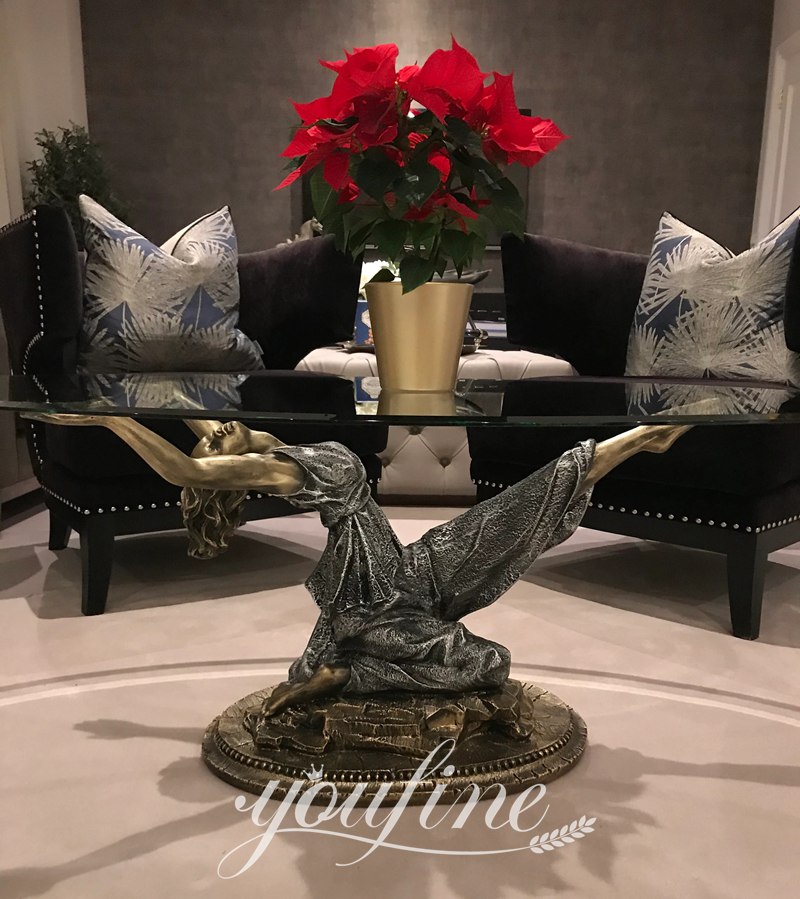 Whether you're an art lover looking for a conversation piece, or simply someone who wants to add some character to their home, a Sculpture Coffee Table is a perfect choice. And when you purchase from YouFine Sculpture, you could be confident that you are getting a high-quality, expertly crafted piece that is sure to stand the test of time.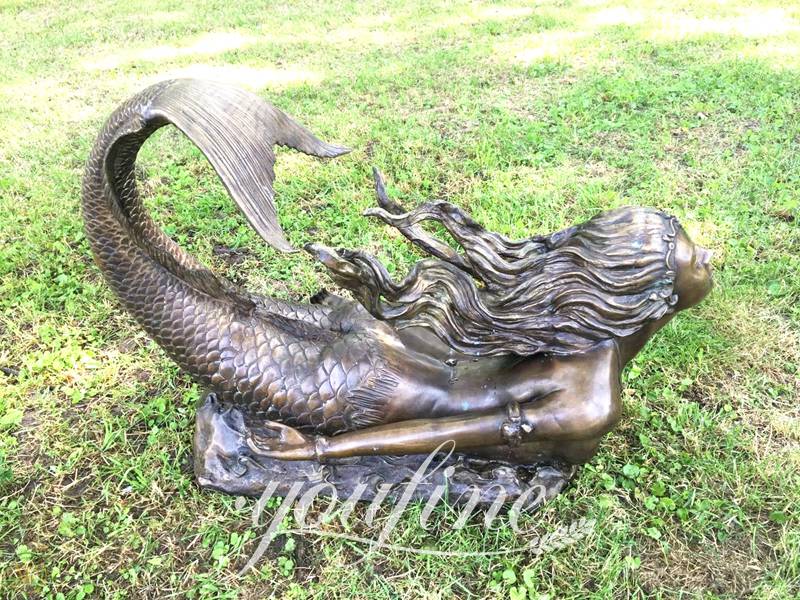 First, Expertise Glass Thickness:
Our team of experts carefully selects and tests each piece of glass to ensure it meets the highest standards of safety and strength. Tempered glass is heat-treated to make it more resistant to shattering, making it a safer option for your home.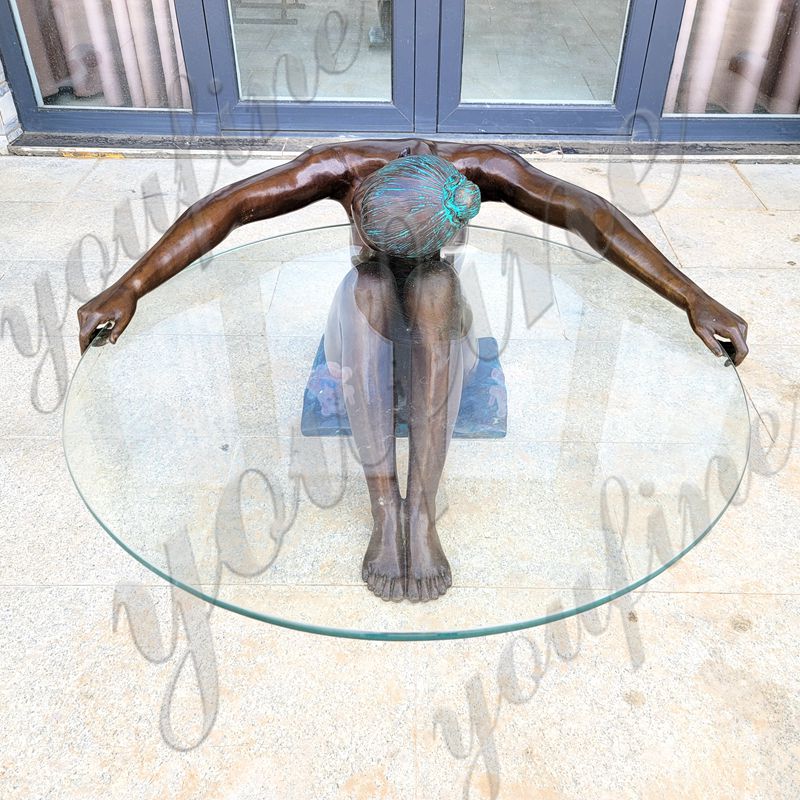 In addition to our commitment to safety, we also offer customization options for our clients. Our clients could choose the thickness and type of glass that best suits their needs and design preferences. We could also add special features such as beveled edges or frosted glass for a unique and personalized touch.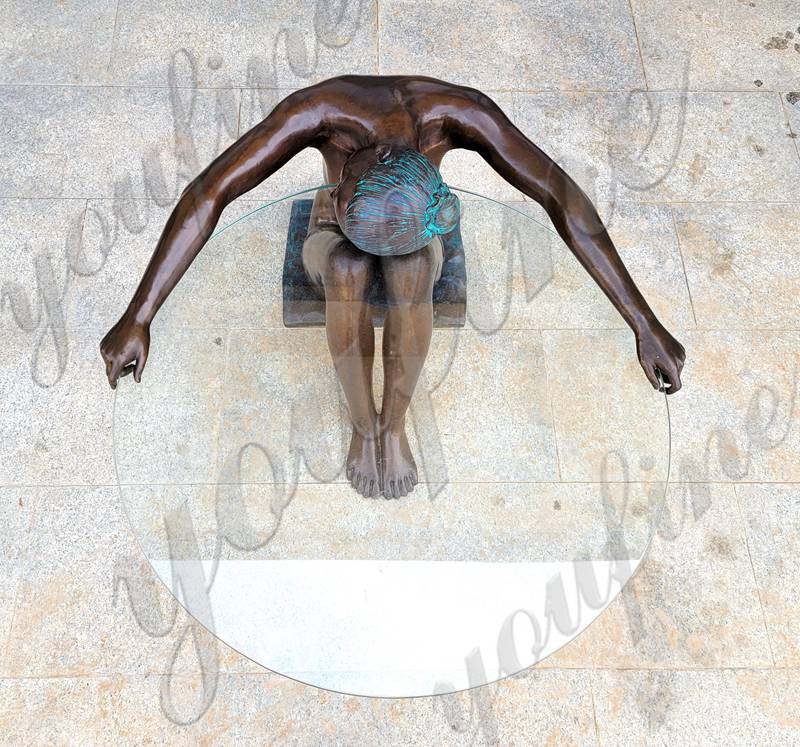 When it comes to shipping, we take extra precautions to ensure that your glass coffee table arrives safely and securely. We use specialized packaging materials and shipping methods to minimize the risk of damage during transit.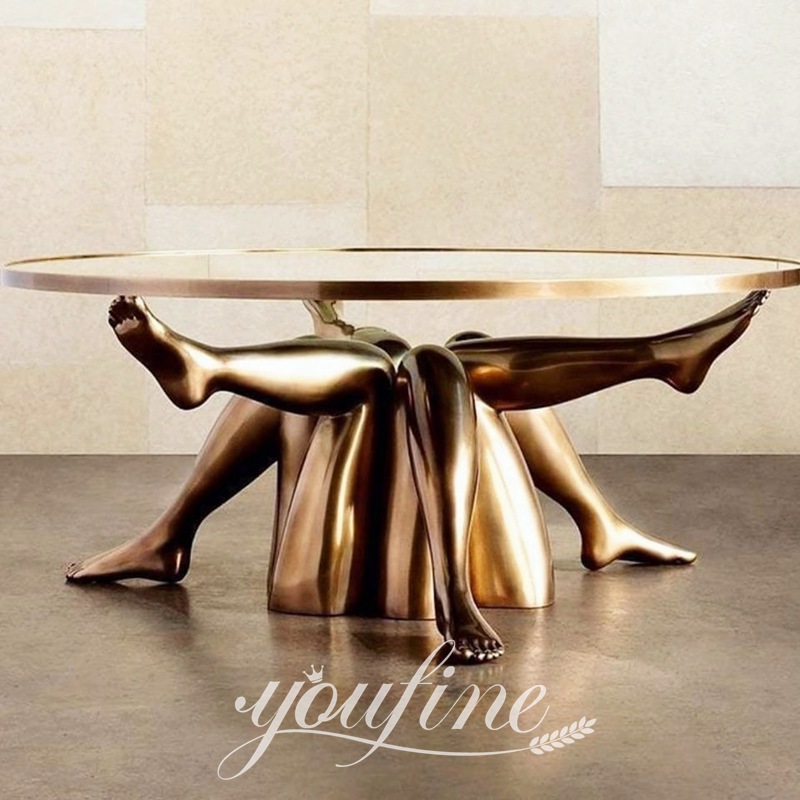 Overall, our dedication to quality and safety sets us apart as a reliable and professional supplier of glass coffee tables. With YouFine Sculpture, you could trust that you are getting the best in both design and durability.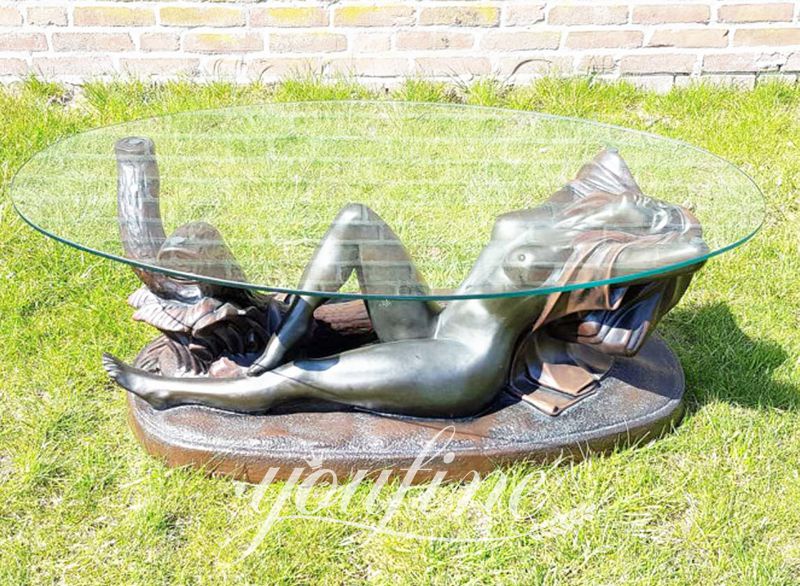 Second, Highest-quality Bronze Sculptures:
At YouFine Sculpture, we take great pride in our expertise in traditional bronze casting techniques, particularly the lost-wax method. Our expertise in bronze casting lies in the use of the traditional lost wax casting method. Our skilled artisans also incorporate the use of silica sol technology to ensure that the final bronze sculpture's surface is free of any potential defects, such as white spots. This technique is crucial in preventing the occurrence of white spots. Our commitment to quality and attention to detail in the casting process sets us apart from other sculpture manufacturers and ensures that our clients receive the highest-quality bronze sculptures available.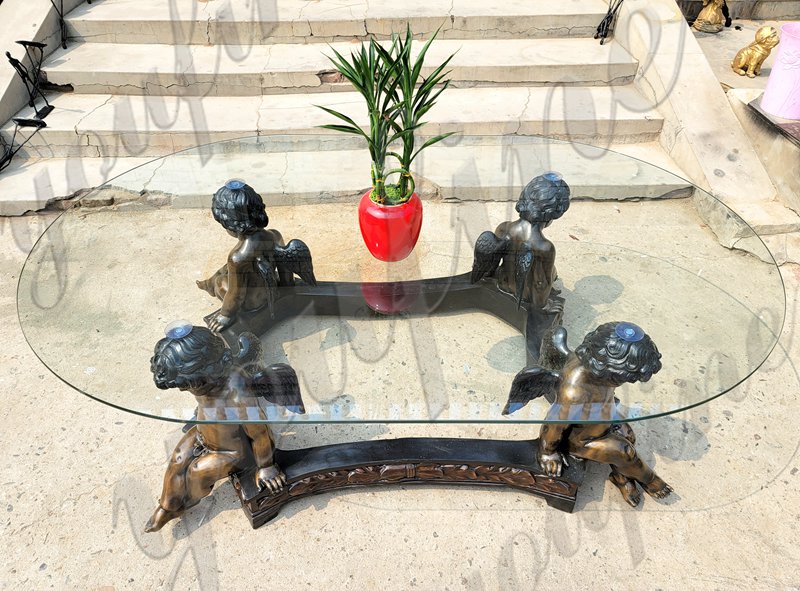 Third, Superior Custom Design Services:
At YouFine Sculpture, we take pride in our ability to offer superior custom design services for sculpture coffee tables. Our team of experienced and professional designers could provide clients with expert advice and detailed drawings to ensure that each sculpture coffee table is unique and tailored to their specific needs and preferences.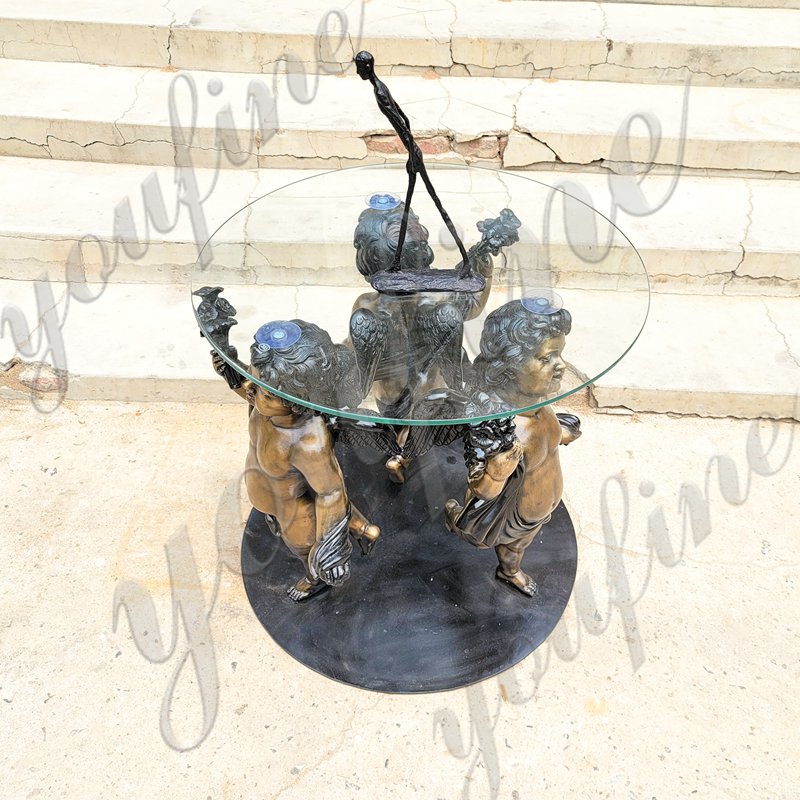 We offer a wide range of customization options, from personalized designs and finishes to replication of famous sculptures as coffee tables. Our vast selection of existing models also allows customers to choose from a variety of designs without incurring additional model fees.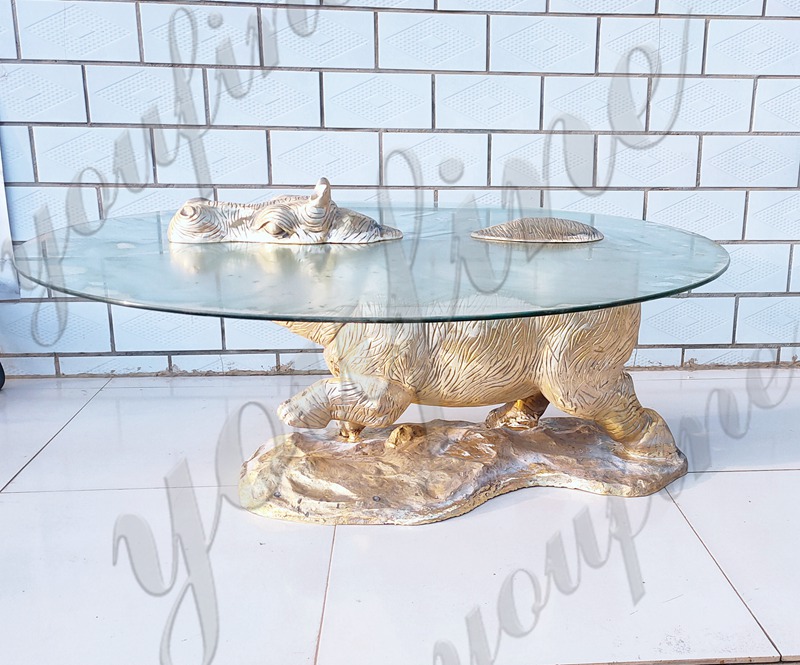 Moreover, we provide competitive pricing and wholesale options for businesses, as well as fast and reliable shipping options. Our dedication to quality and attention to detail sets us apart, ensuring that each sculpture coffee table is crafted to the highest standard.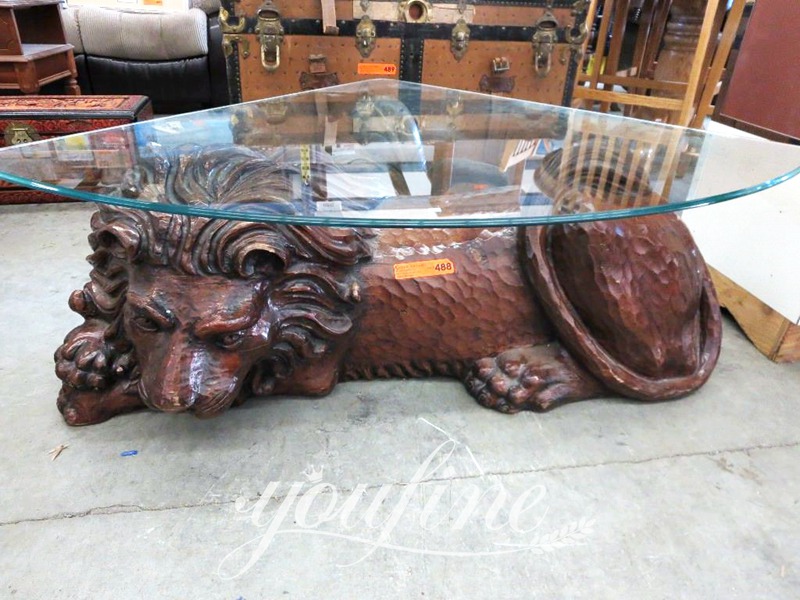 Choose YouFine Sculpture for a one-of-a-kind sculpture coffee table that adds sophistication and artistry to your home decor. Our exceptional customer service team is always available to assist with any questions or concerns. Experience the superior craftsmanship and customization options that set us apart from the competition.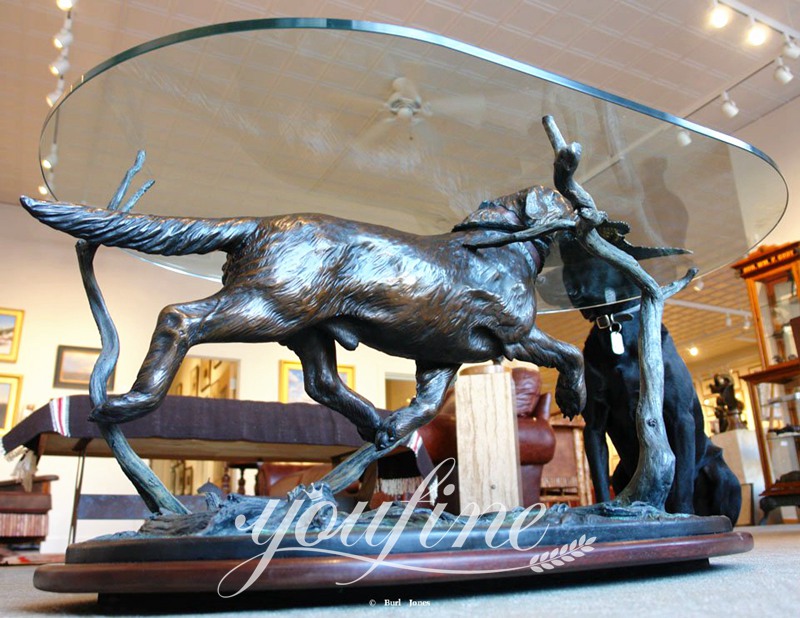 Fourth, Combines Functionality and Artistry
If you're looking for a statement piece that combines functionality and artistry, then look no further than a statue bronze coffee table. These unique pieces add an artistic and eye-catching touch to any home decor. Here are some benefits of owning a statue coffee table: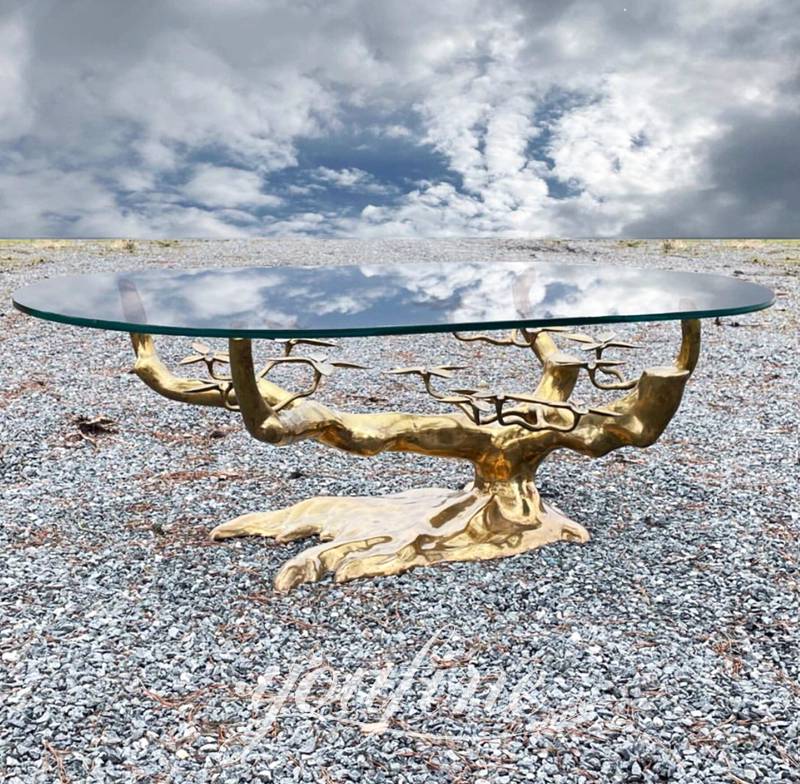 Adds a unique and artistic touch to any home decor: A sculpture coffee table is a perfect way to add a unique touch to your living room. They come in various styles, sizes, and designs to match your home decor and personal taste. Whether you're going for a classic or contemporary look, a statue coffee table could be customized to suit your needs.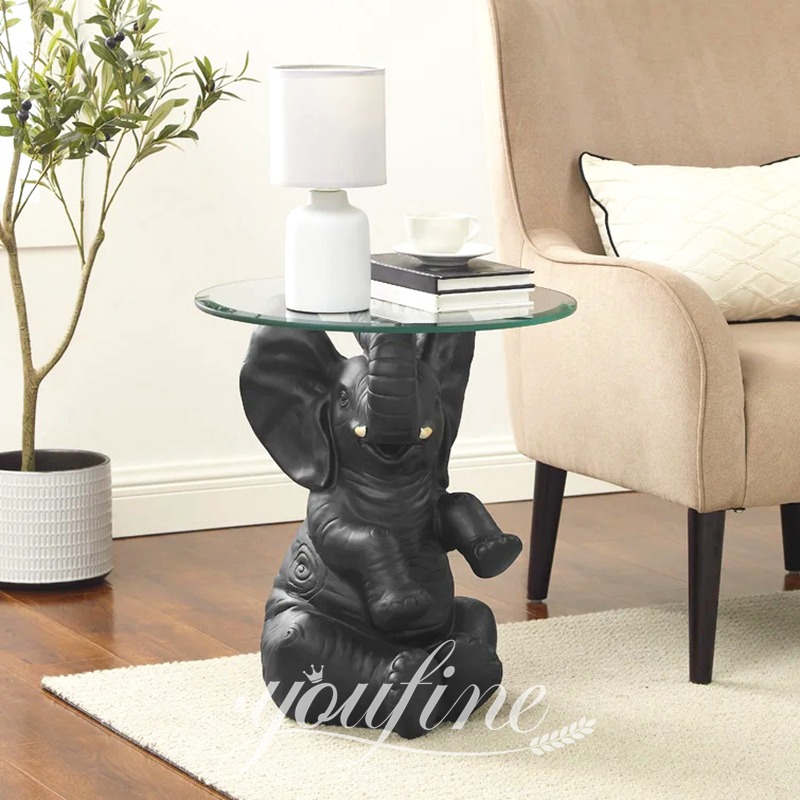 Versatility: Another great benefit of statue coffee tables is their versatility. They could be used in various ways, from holding drinks and snacks to displaying books, plants, or decorative items. They could also be used in outdoor spaces, such as patios and gardens.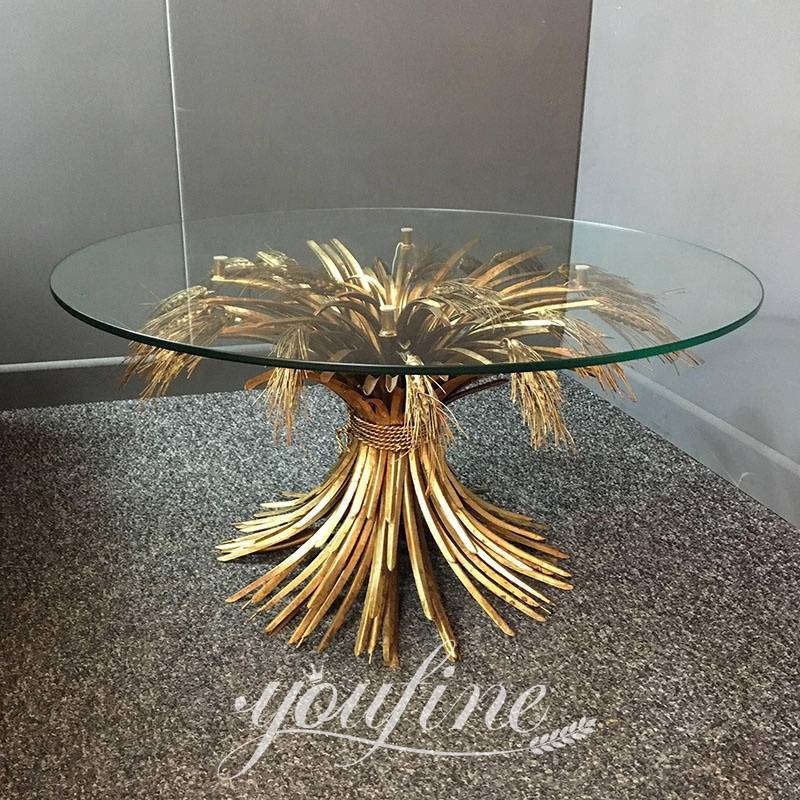 Draws attention and serves as a conversation starter: A statue coffee table is not just a functional piece of furniture; it's also a work of art that draws attention and serves as a conversation starter. It could spark discussions and add personality to your living room.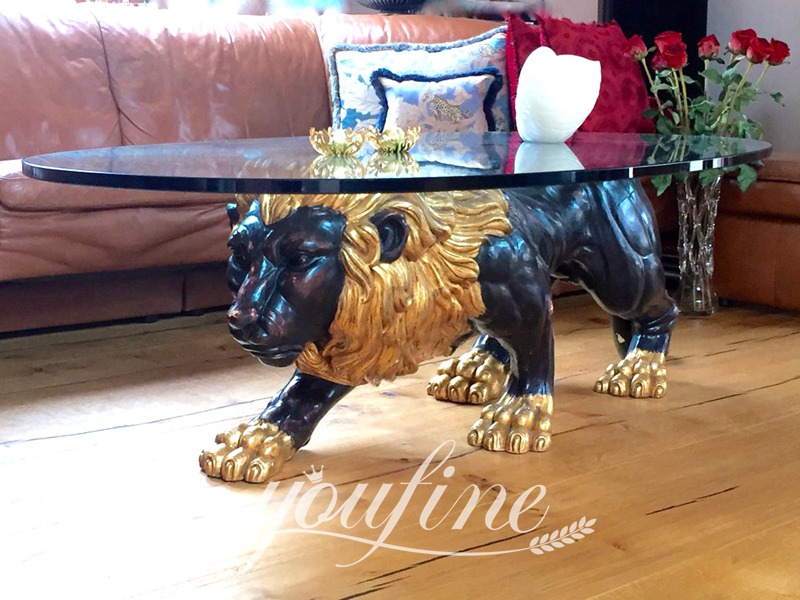 At YouFine Sculpture, we understand the importance of safety and durability when it comes to glass coffee tables. That's why we only use high-quality tempered glass with a thickness of at least 8mm for our coffee table tops.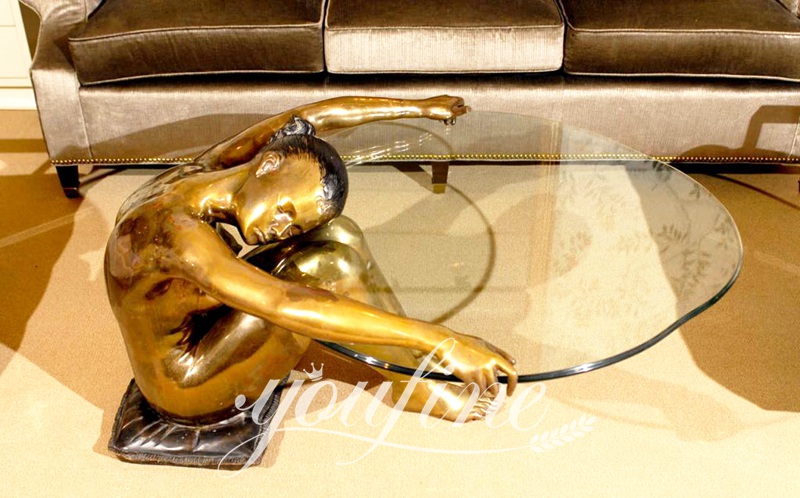 Fifth, Value-driven Pricing:
At YouFine Sculpture, we understand that our customers are looking for the best value for their money when purchasing a bronze sculpture coffee table. That's why we strive to offer reasonable prices without sacrificing quality. Our skilled artisans use only the finest materials and traditional lost wax casting techniques to create beautiful and durable coffee tables that are sure to become treasured family heirlooms. So while our prices may be competitive, the value and quality of our products are never compromised. When you choose YouFine Sculpture, you could trust that you're making a worthwhile investment in a stunning piece of art that would last a lifetime.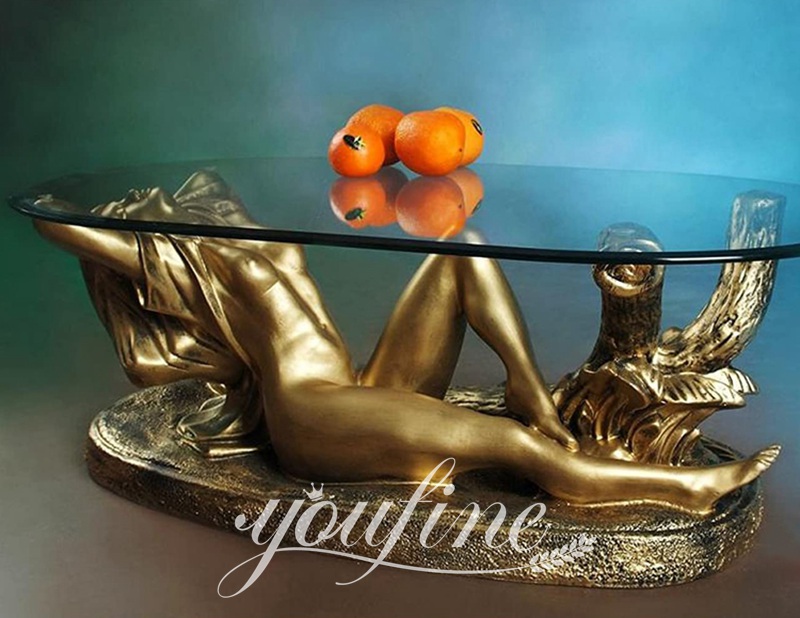 In conclusion, statue coffee tables offer a unique and artistic touch to any home decor, with their versatility, customization options, and ability to serve as conversation starters. At YouFine Sculpture, our experienced artisans use traditional bronze casting techniques to create high-quality pieces that could be customized to fit various styles and tastes. We also offer the option to replicate famous sculptures as coffee tables.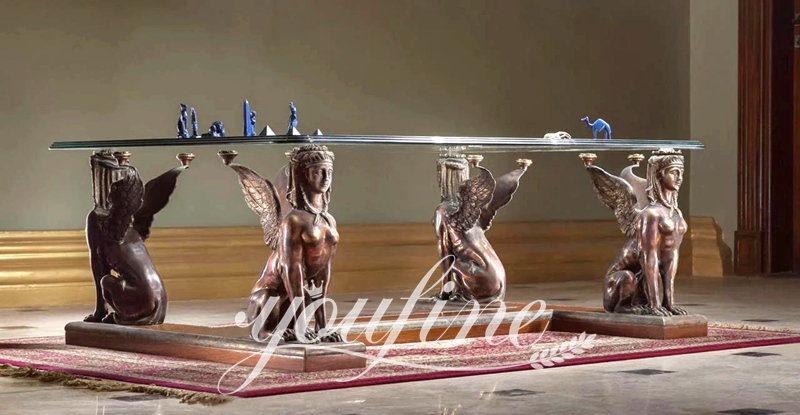 Moreover, we pride ourselves on our attention to detail, commitment to quality, competitive pricing, and ability to offer wholesale options for businesses. Our fast and reliable shipping options and excellent customer service ensure a hassle-free buying experience for all our customers.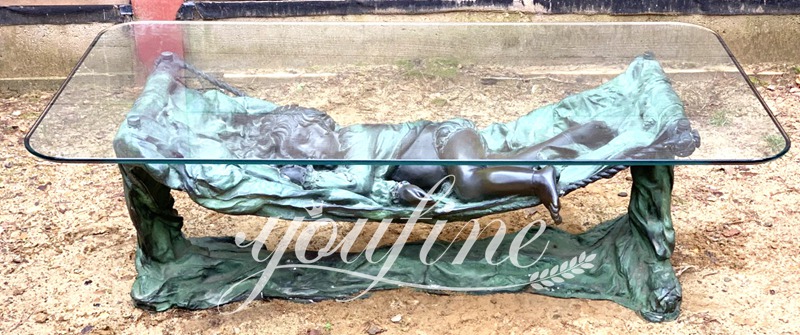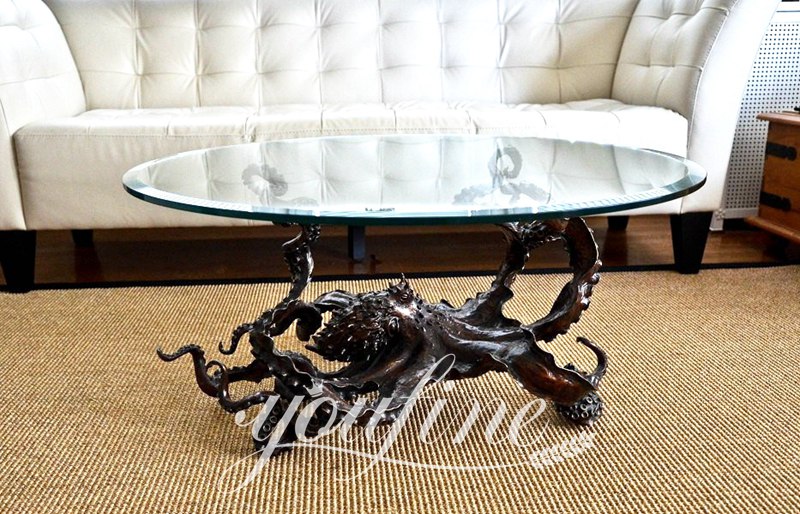 So why not explore our collection of statue coffee tables today and choose YouFine Sculpture as your trusted supplier? Place your order now and experience the elegance and beauty of these unique pieces in your home. Contact us today to learn more about our collection of statue coffee tables.