Where is the Sculpture of Resurrection?
Sculpture of Resurrection is an 800 quintal (80 metric tons) bronze Jesus sculpture. And, Pericle Fazzini in the Auditorium of Paul VI in Rome exhibited this religious sculpture. Among other things, the sculpture also depicts a thoroughly modern resurrection scene. Then, the pope feels they are not the regular audience in the present.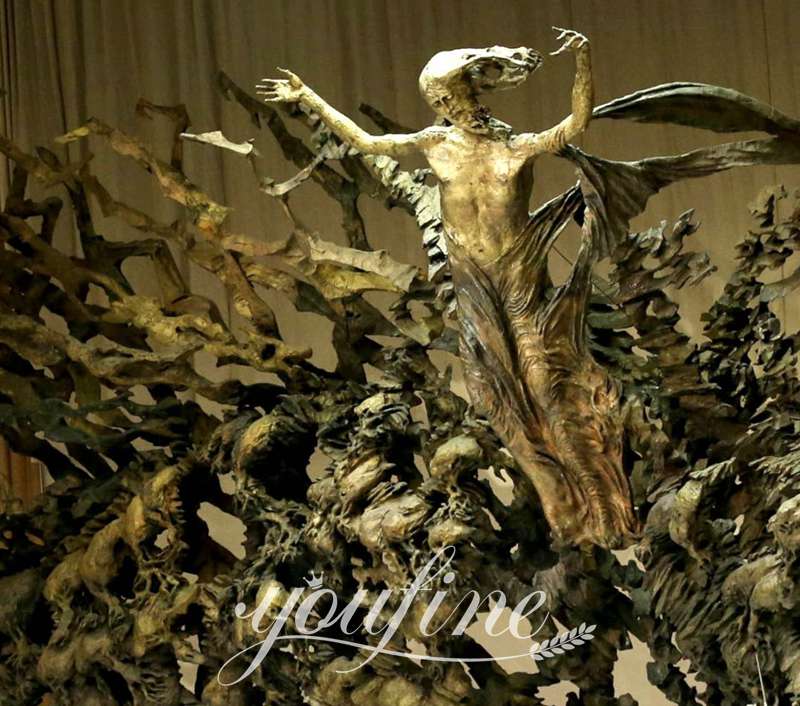 And the sculpture aims to capture the suffering of 20th-century humans living under the threat of nuclear war. The entire large sculpture, Sculpture of Resurrection, depicts Jesus rising from a nuclear bomb crater in the Garden of Gethsemane.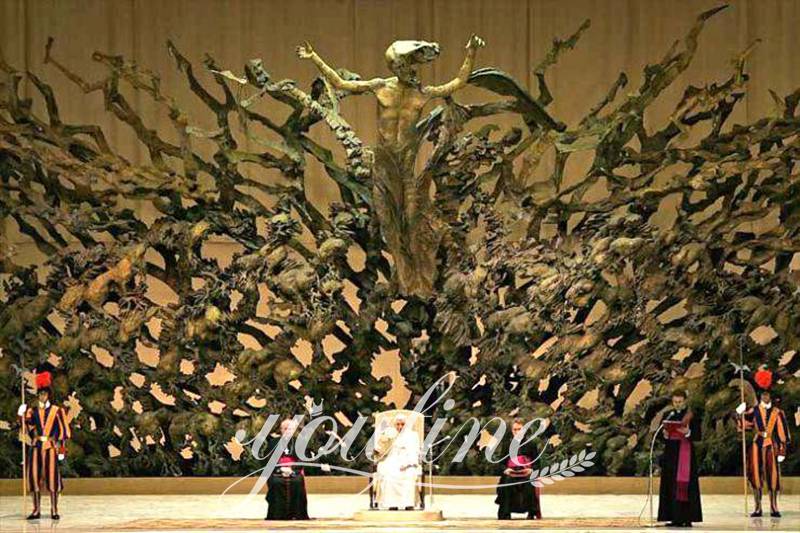 Size of Statue of Resurrection:
The bronze sculpture measures 66 feet by 23 feet by 10 feet (20.1 m by 7.0 m by 3.0 m). In 1965, the Count of Galesi ordered the work to be done. Also, the Michelucci Art Foundry cast the Jesus statue in 1972 in Pistoia. Finally, the sculpture of resurrection project was completed and inaugurated on September 28, 1977.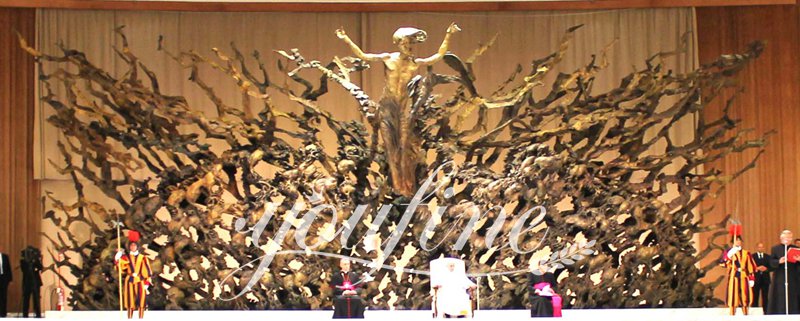 Details of Sculpture of Resurrection:
Installed in 1977, this massive sculpture shows a resurrected image of Jesus. This large sculpture shows Jesus held high on twisted metal thorn feathers. This huge piece of religious suffering is made of bronze-copper alloy. And, the overall image of the sculpture is very spectacular and quite abstract.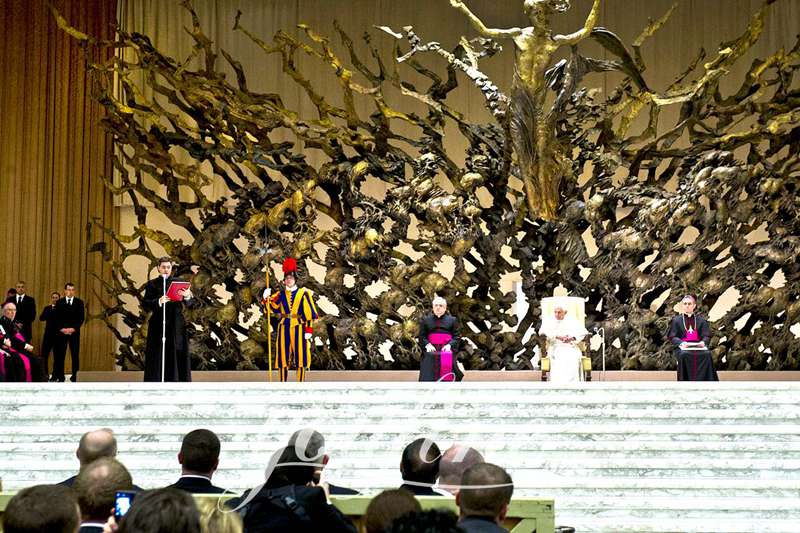 And the sculpture of resurrection evokes the fear of bombs in the 20th century. We could feel the thick noxious fumes that seemed to churn beneath the oversized Son of God. People feel the great dangers of nuclear bombs while facing the beauty and horror of La Resurrezione. And, arouse awe in our lives.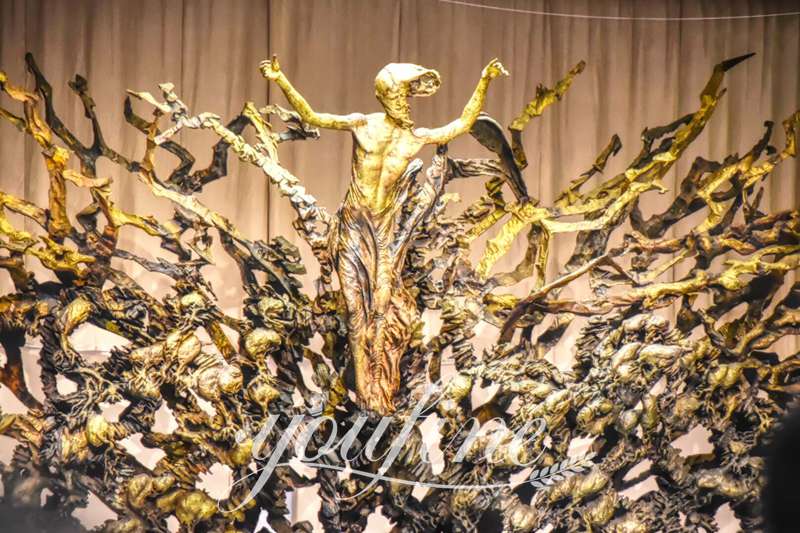 YouFine could Reproduce Famous Sculptures:
YouFine is a bronze foundry with 39 years of experience. We have great artists who are always able to cast custom sculptures very close to the original. And, in the continuous exploration and connection, our artists strive to completely restore the spiritual expression of the original work. The most distinctive feature of this Jesus sculpture is Jesus' clothes. The clothes of the sculpture are thin enough to show the body structure of Jesus.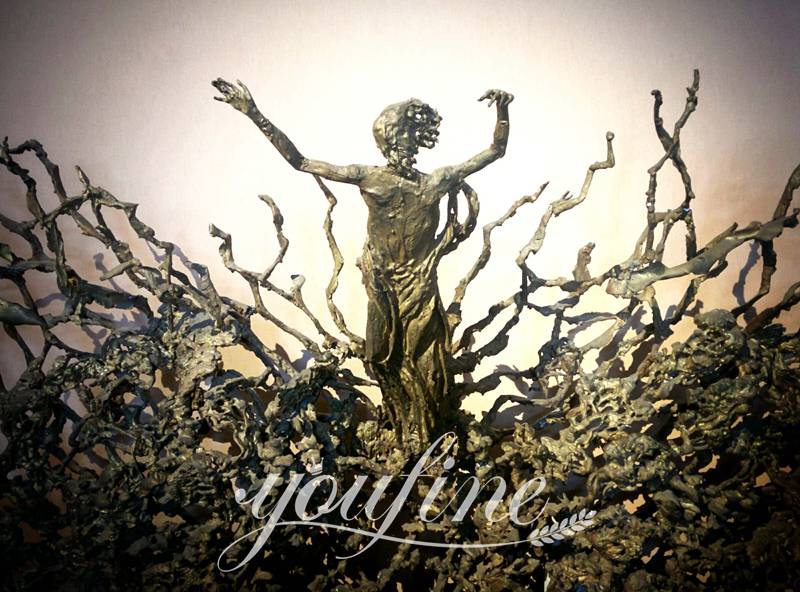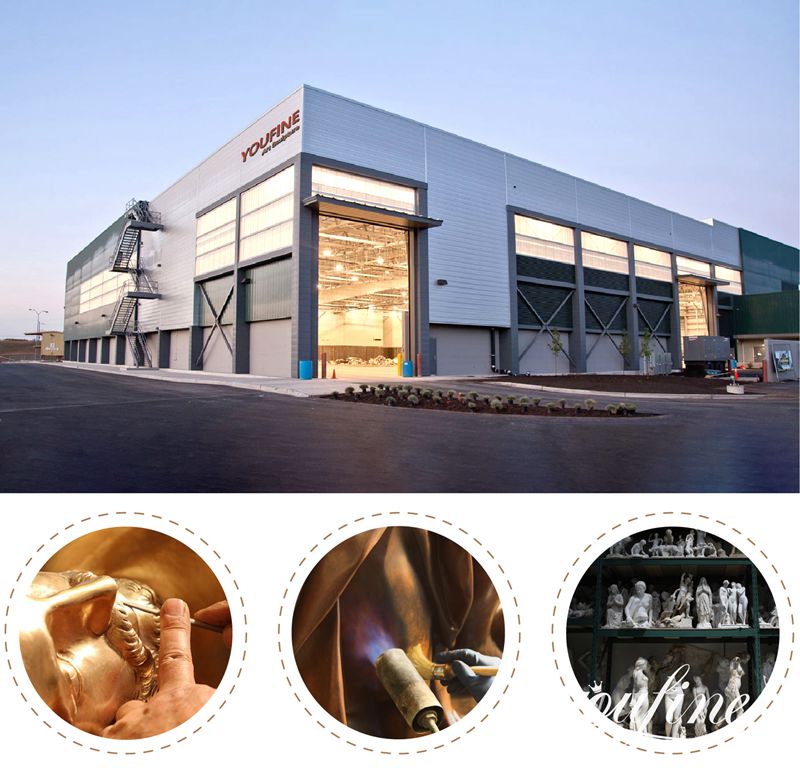 Through the continuous improvement of our technique, YouFine was able to cast all the details of this sculpture the same. And, we also could customization. You want a sculpture of resurrection in any size and we could meet your needs. Please feel free to contact us if you would like to inquire more about cast bronze religious sculptures.