Cat Roaming Sculpture Exhibition:
The Cat Roaming Statue Exhibition is on display at the Champs Elysees Gardens. The Golfer sculpture is one of those works of art. 20 commemorative cat sculptures by Philippe Geluck on display on the Champs-Elysees. These intriguing large-scale bronze sculptures show the invading images of the most popular animals in the comics invading some of the most beautiful avenues in the world.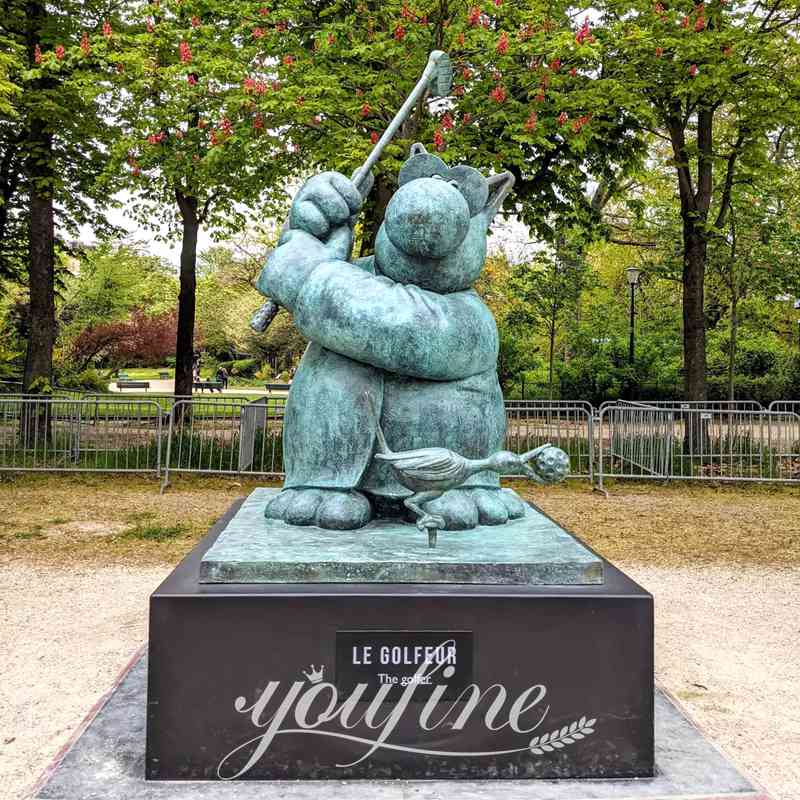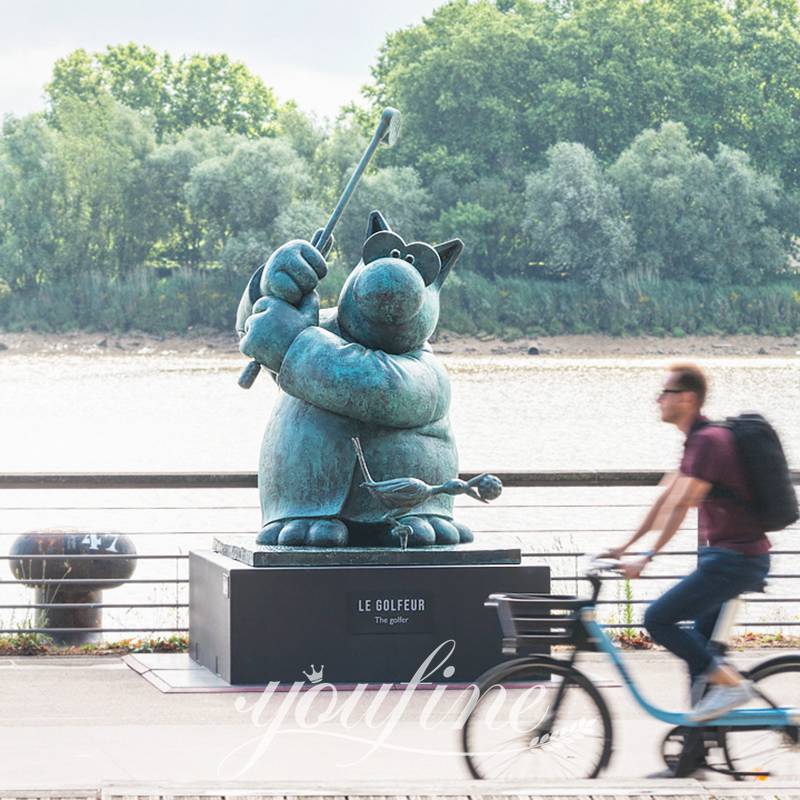 Philippe Geluck's big cat sculptures are as popular as Fernando Botero's fat sculptures. These 20 monumental bronze cats are impressive. Le Chat, As usual, makes us laugh and ask us questions. And, the cat sculpture touches our hearts with a lighthearted and profound theme.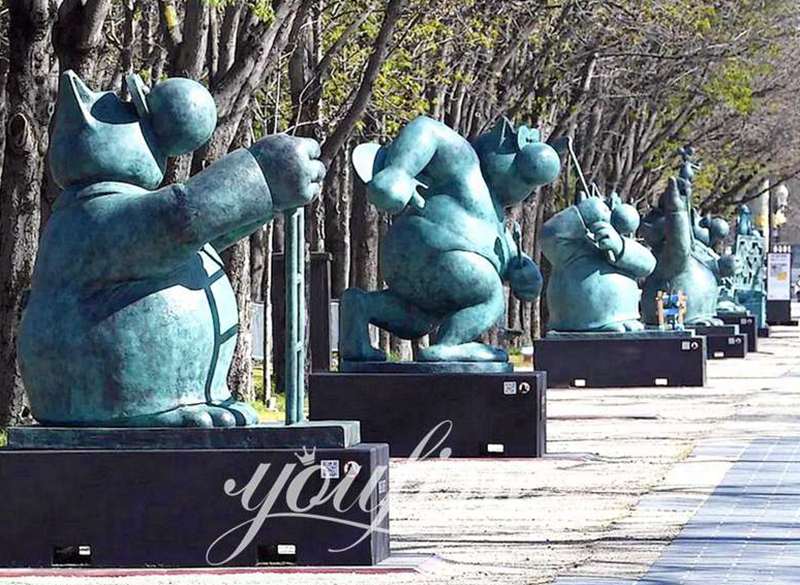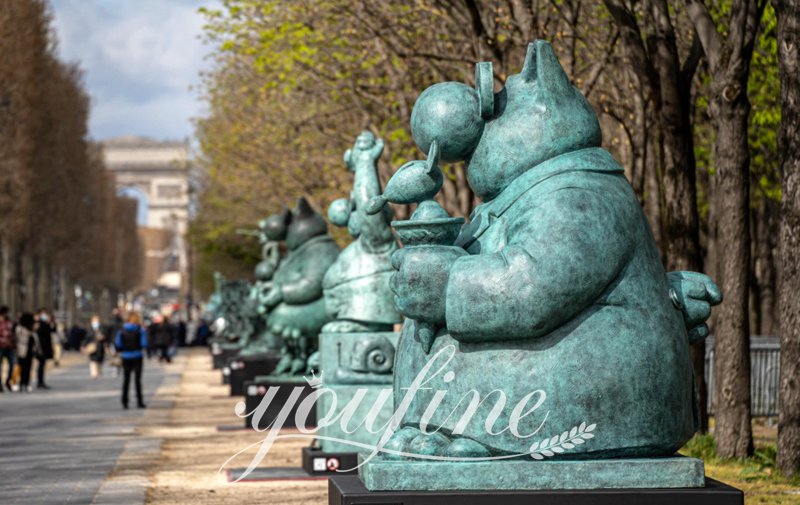 Le Golfeur Sculpture:
The Le Golfeur sculpture is called the golfer. This large sculpture depicts a fat cat playing golf. Also, his golf ball was taken away by a bird. Does this image make us feel ecstatic? This interesting and poetic exhibition brings us a lot of joy. Of course, you're also casting a Le Golfeur sculpture in the same shape at YouFine. Our talented artists could meet your needs. Our artists could cast sculptures exactly like the originals. And, under our careful casting, the sculpture would also have thought-provoking humor.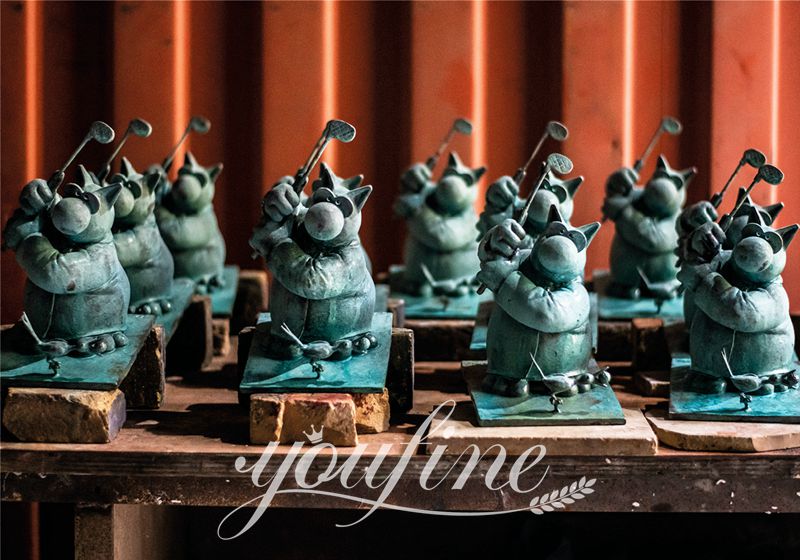 Philippe Geluck's Introduction:
Philippe Geluck was born on May 7, 1954, in Belgium. And he is a Belgian comedian, humorist, TV writer, and cartoonist. Additionally, Geluck founded Le Chat in 1983. The cartoon quickly gained worldwide love and popularity. In addition, Philippe Geluck also cast a number of bronze Le Chat sculptures for this purpose.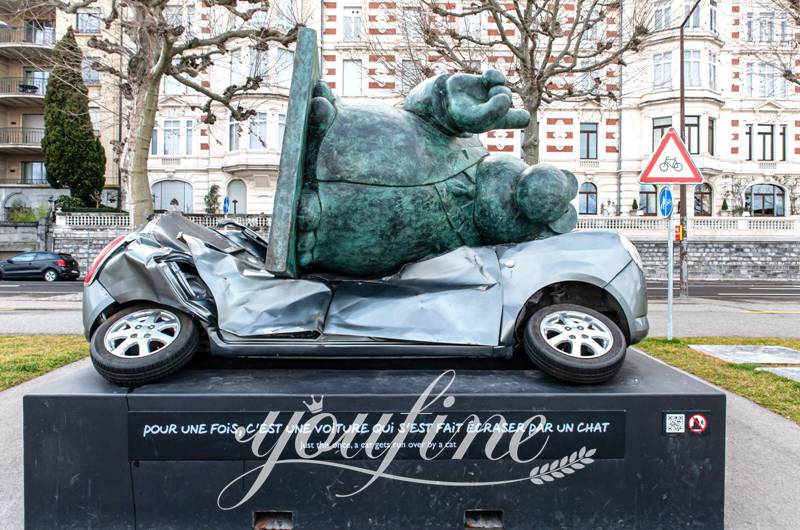 The bronze sculptures are 2 meters high and each piece exposes the cat in a comical, ironic, poetic situation. Sometimes they are golfers and sometimes executioners and victims. Philippe Geluck, from his nearly 15,000 paintings, extracted 20 sketches that did not require dialogue (except for one "Speaker"). These 3D cats are always round. In addition, they are accompanied by sculptures such as birds and mice. And, these sculptures always make us laugh.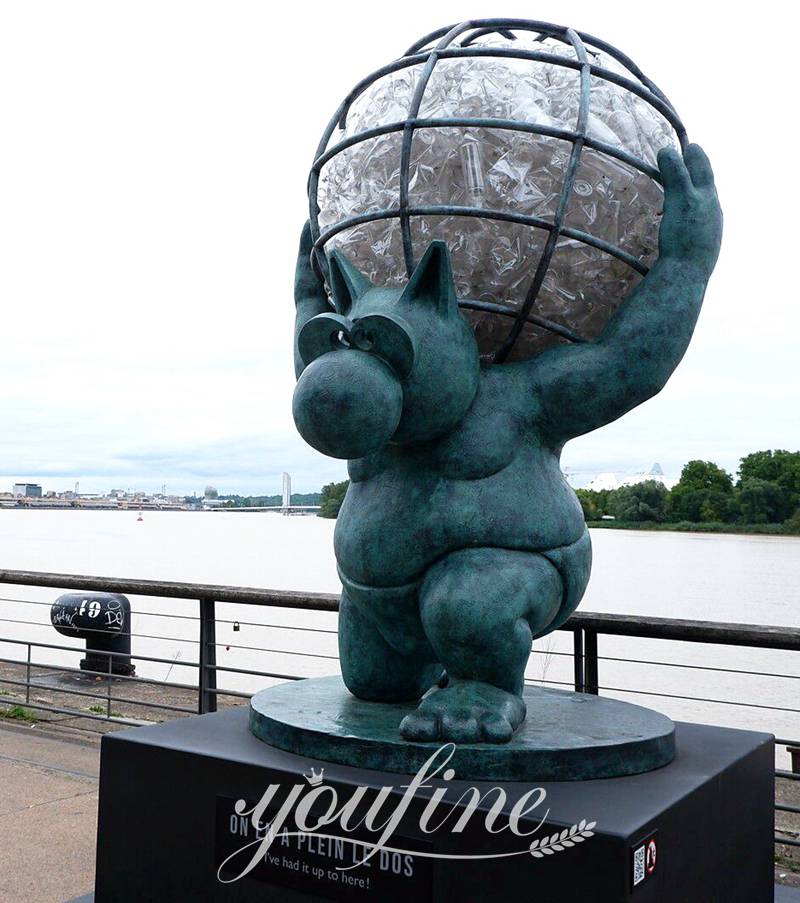 YouFine's Sculptures are Highly Restored:
Our artists have been in the bronze casting industry for 40 years. They are always able to cast a sculpture that the client is satisfied with. And before casting the sculpture, we all make a clay model. The refined clay model guarantees the detail and form of the sculpture. Only a very similar clay model could guarantee the similarity of the final bronze sculpture. There is no doubt that the bronze Le Chat we cast would be very similar to Philippe Geluck.
Of course, if you want to cast other shapes in the comics, we also have professional designers who could show you high-definition 3D drawings. You would appreciate the three-dimensional effect of this cartoon sculpture more intuitively. Please feel free to contact us for a large cat sculpture. Our sales staff would give you the most satisfactory guidance on buying sculptures and the plan that suits you.