Stunning Details of Sea Otter Sculpture
Our sea otter sculpture is cast in high-quality bronze, creating a piece that would last a lifetime. The sculpture captures the beauty and grace of this beloved marine animal, from the playful expression to the sleek and streamlined body.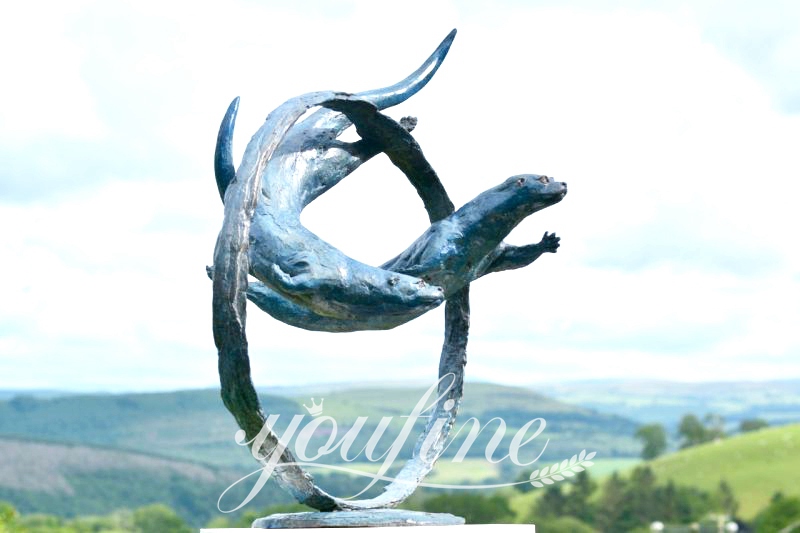 Our bronze sea otter sculpture captures the beauty and grace of this beloved marine animal in stunning detail. In addition, from the playful expression to the sleek and streamlined body, every aspect of this sculpture has been crafted with exceptional care and skill.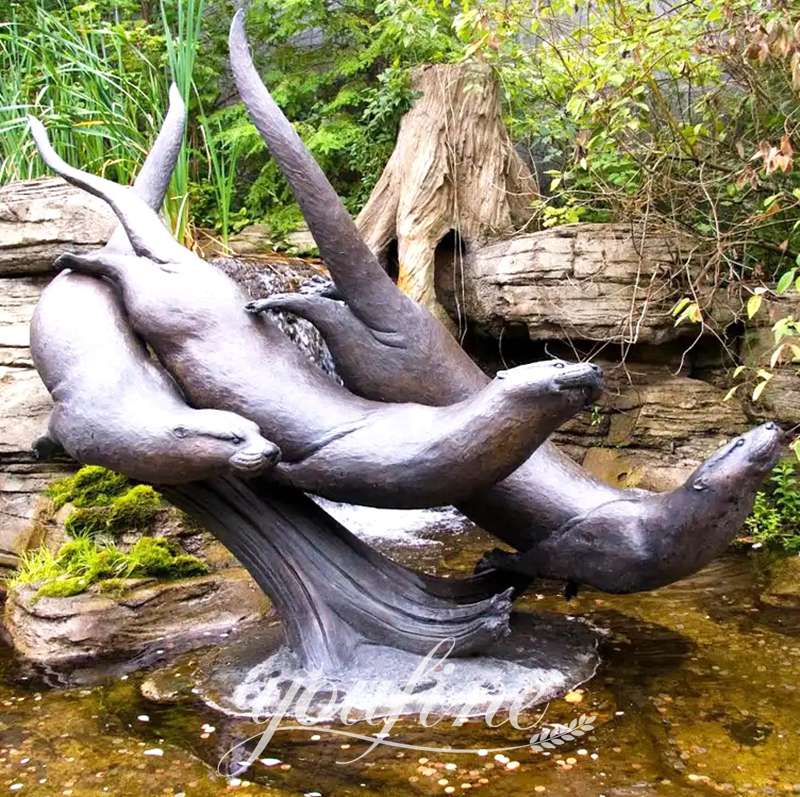 5 Reasons to Love Sea Otter Statue
People are drawn to our bronze sea otter sculpture for a variety of reasons. Some appreciate the artistry and skill required to create such a detailed and realistic piece. What is more, others are drawn to the symbolism of the sea otter, which represents joy, playfulness, and adaptability.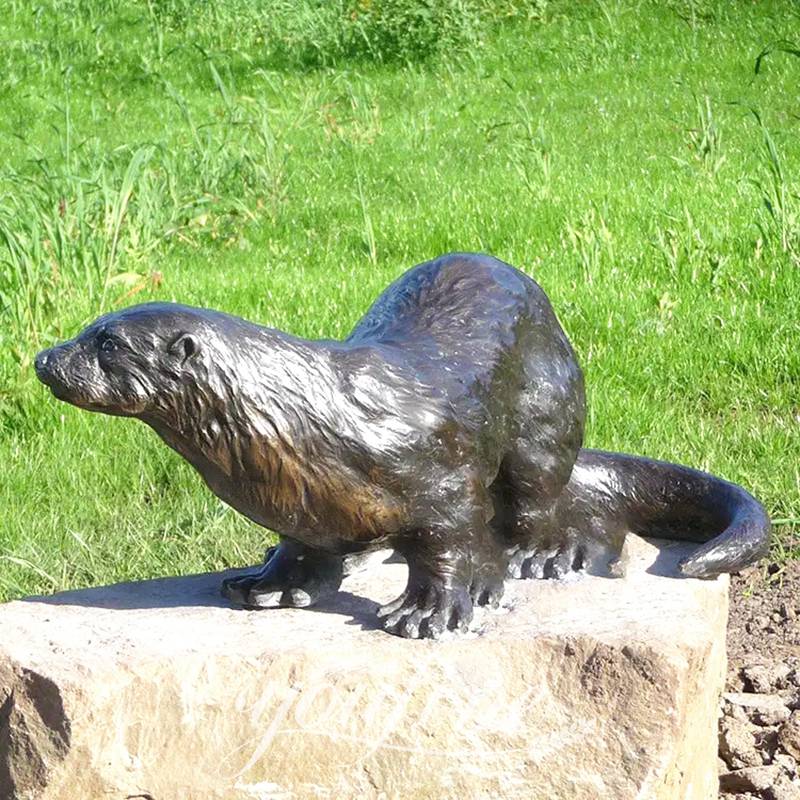 Bronze sea otter sculptures have an adorable appearance that captures the hearts of art enthusiasts and animal lovers alike. The playful nature and cute features of these animals are perfectly captured in the detailed sculpture, making it a delightful addition to any collection.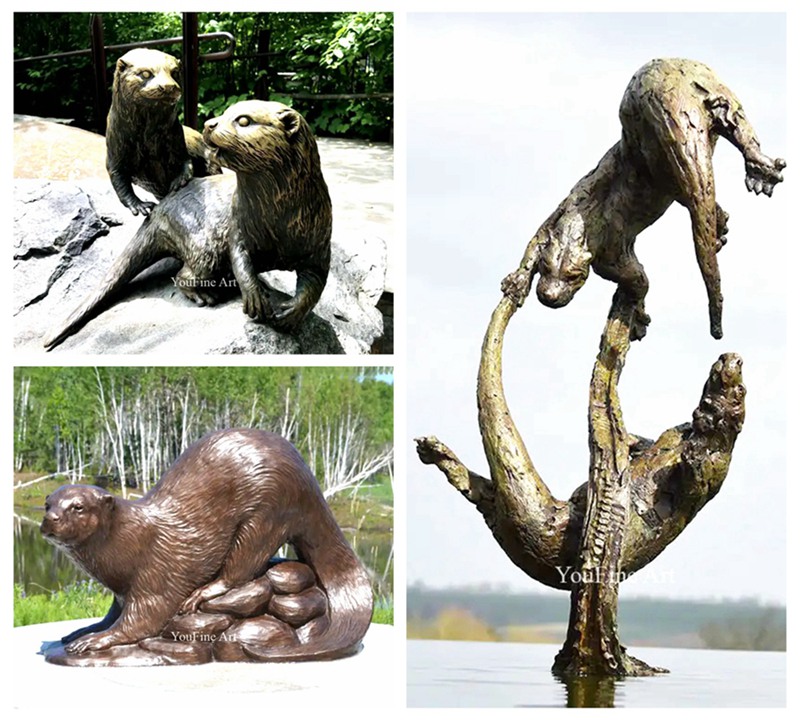 The bronze sea otter sculpture is a unique and eye-catching piece of art that adds character and depth to any space. The intricate details of the sculpture, from the skin of the fur to the sleek curves of the otter's body, make it a stunning work of art.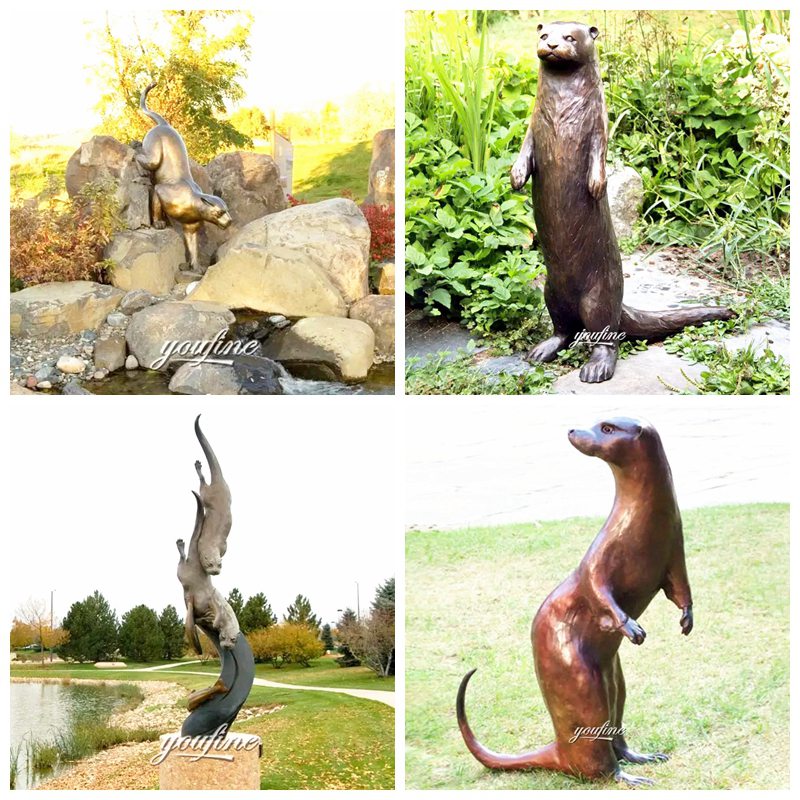 Bronze sculptures are known for their durability and long-lasting beauty. Also, this means that a bronze sea otter sculpture would continue to look stunning for years to come, making it a worthwhile investment for any collector. Bronze sea otter sculptures are not only beautiful and durable, but they could also be a valuable investment. Indeed, as the demand for bronze artwork continues to grow, the value of these sculptures may increase over time.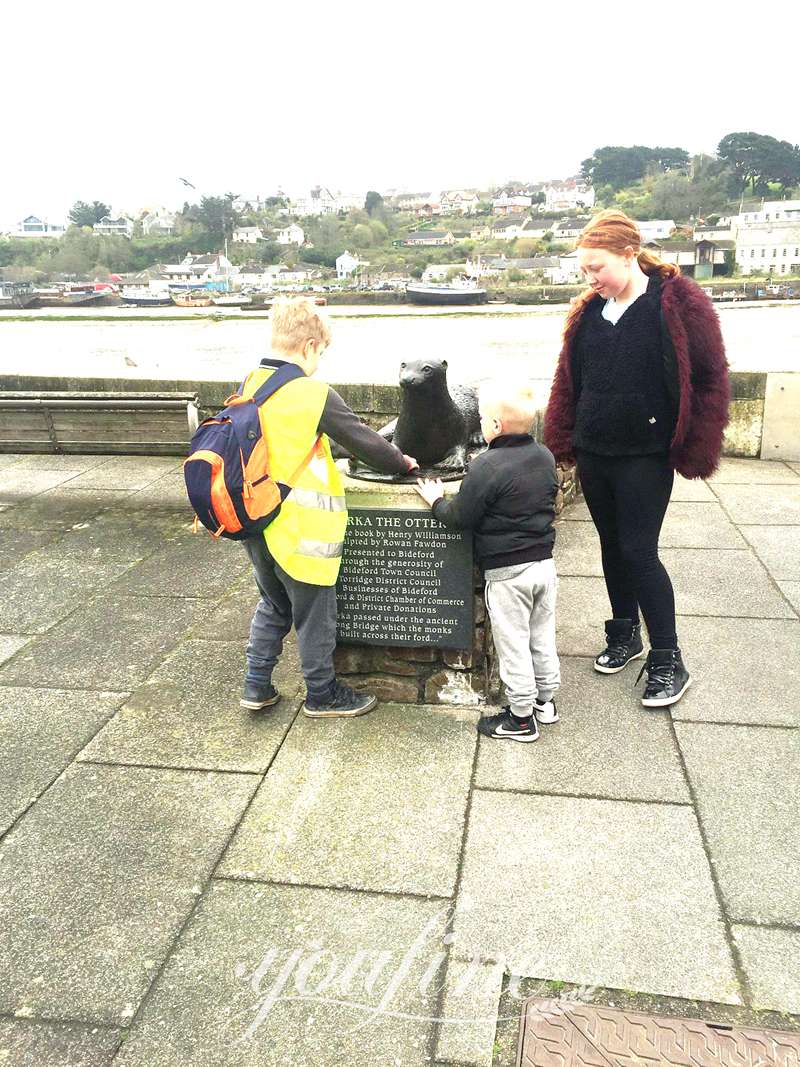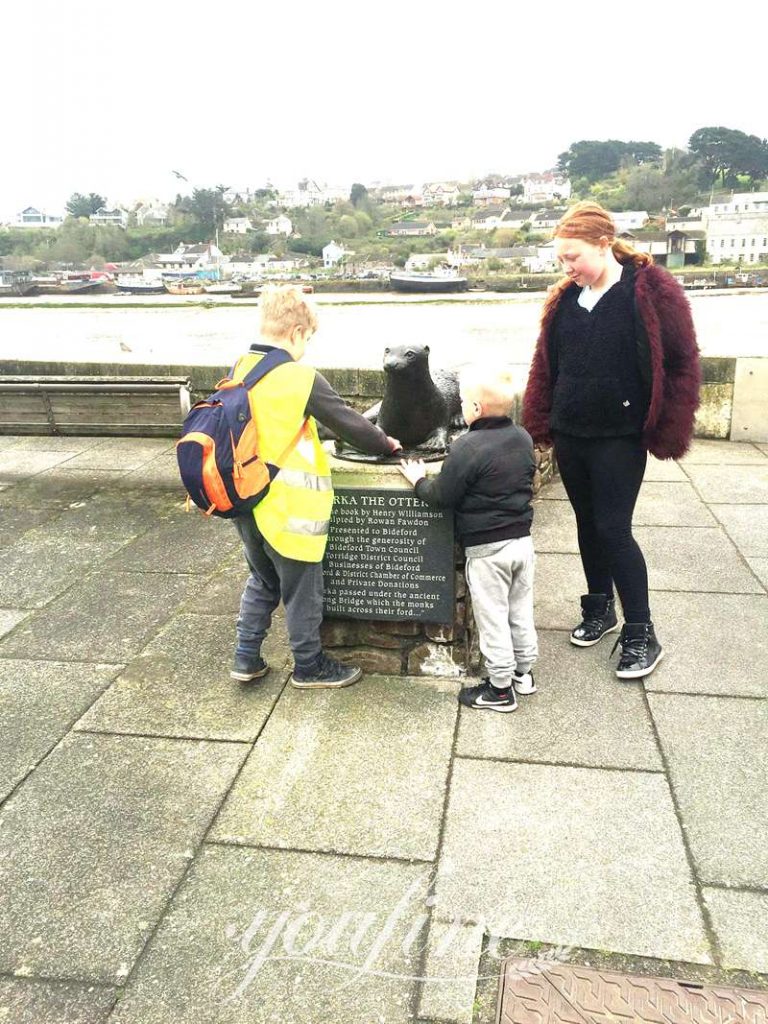 A bronze sea otter sculpture could be displayed in a variety of settings, from the living room to the garden. Its versatile design makes it a great choice for any space, adding a touch of elegance and whimsy. Of course, sea otters are an important part of many coastal communities, and bronze sea otter sculptures are a wonderful way to celebrate this cultural significance. Obviously, they could also serve as a reminder of the need to protect and conserve our oceans and marine life.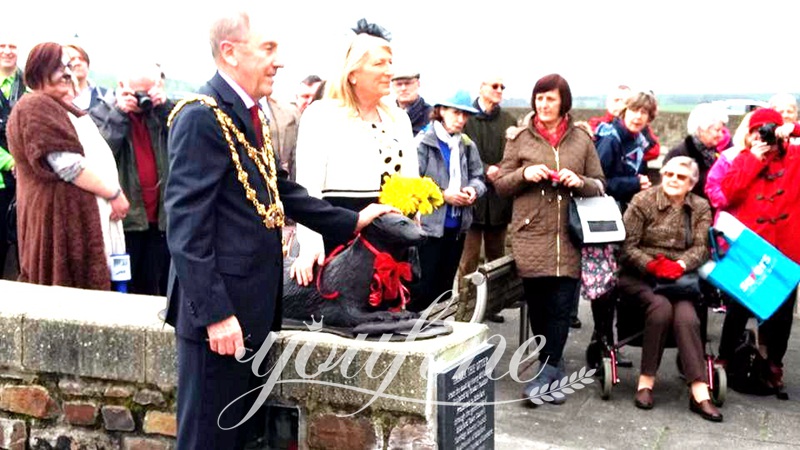 In many cultures, sea otters are seen as symbols of playfulness, joy, and love. By incorporating a bronze sea otter sculpture into your home or collection, you could bring these positive qualities into your life and inspire others to do the same.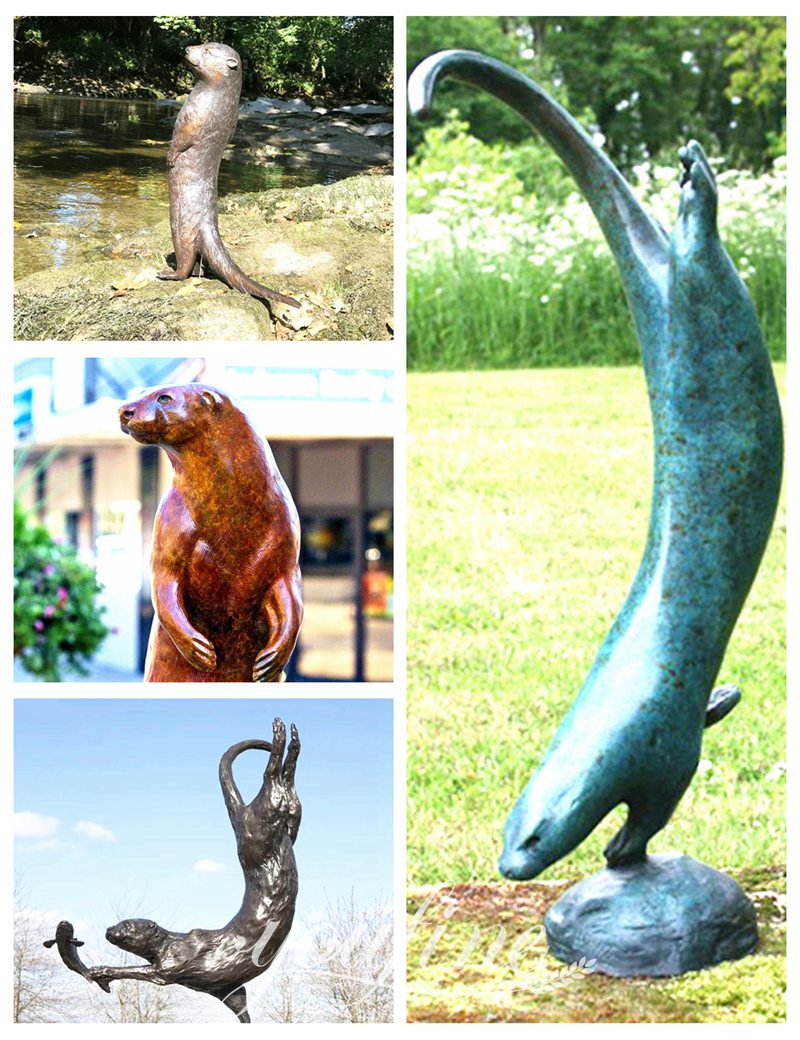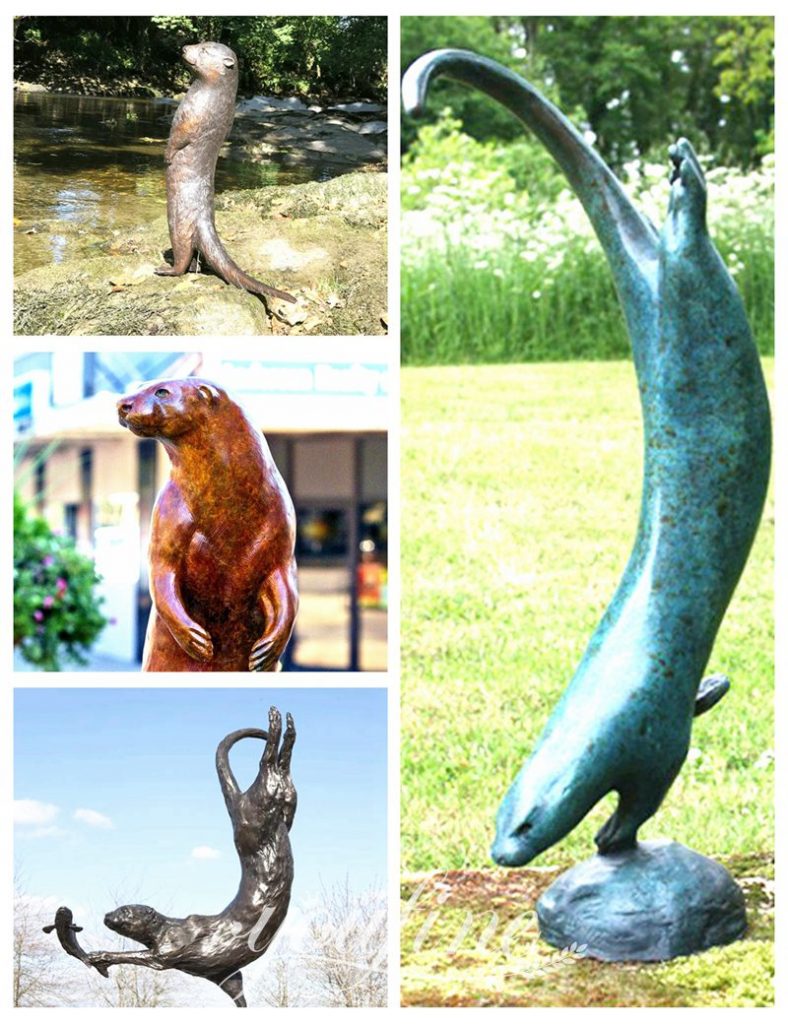 In conclusion, if you're looking for a unique, durable, culturally significant, versatile, and investment-worthy piece of art to adorn your space, a bronze sea otter sculpture is definitely worth considering. Don't hesitate to contact us to learn more about our selection and pricing options.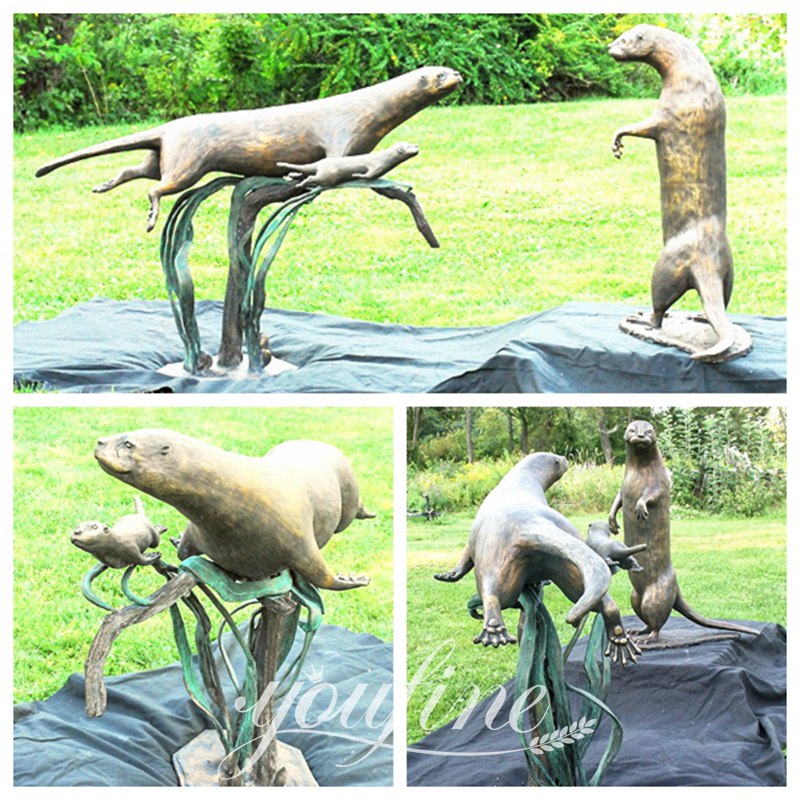 Ideal Placement for Otter Sculpture
This sculpture is perfect for any space in your home or office. It looks particularly striking in a living room or den, where it could be admired by guests and family members alike. It's also a popular choice for outdoor spaces, adding a touch of nature to your garden or patio.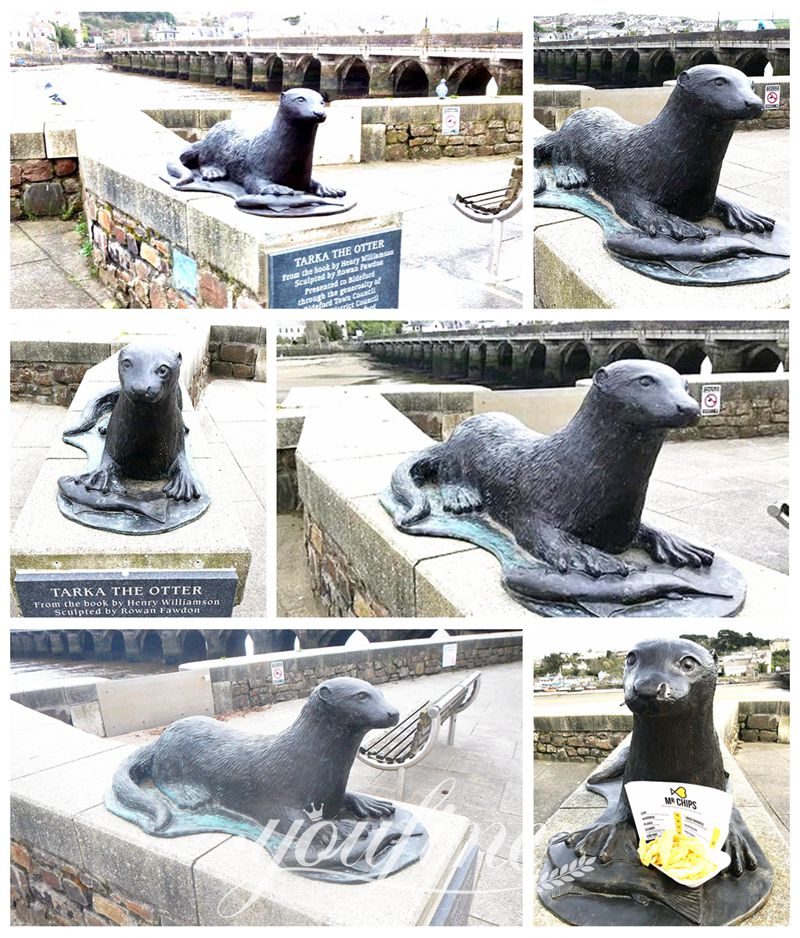 Key Steps in the Casting of Sea Otter Sculpture
The key to creating a high-quality bronze sculpture is in the casting process. Our skilled artisans use a traditional lost-wax casting method, carefully pouring molten bronze into a mold. After that, we create an exact replica of the original sculpture. Furthermore, this ensures that every detail is preserved. It is said that from the skin of the fur to the individual whiskers on the sea otter's face.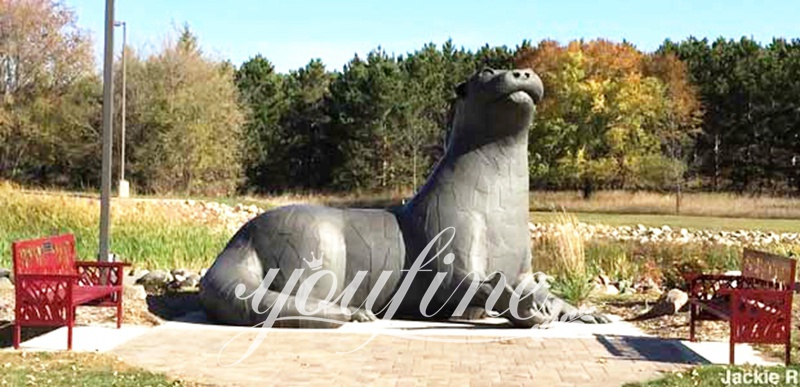 The Advantages of the Clay Model Creation Process
Before we begin the casting process, our artists create a clay model of the sculpture. This allows us to refine the design and make any necessary adjustments before the sculpture is cast in bronze. Then, it also gives us the opportunity to show our customers a three-dimensional representation of the sculpture. So they could get a better sense of its size and proportions.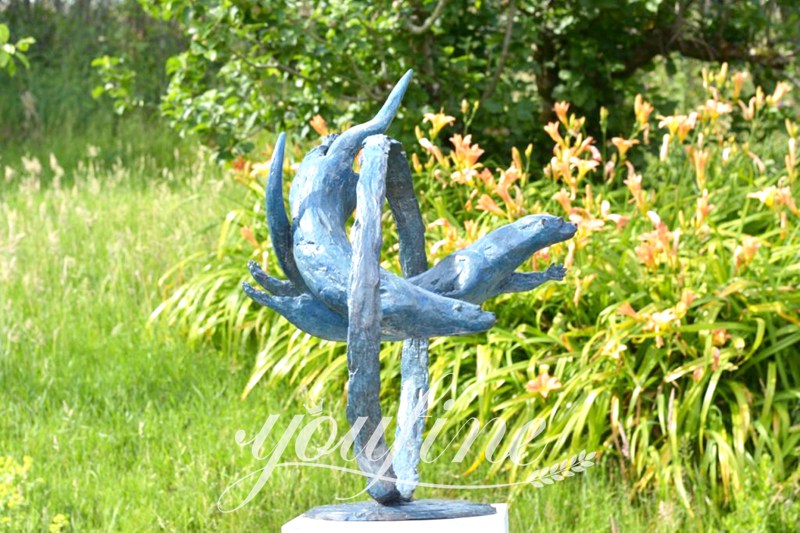 Get Your Own Bronze Otter Sculpture Today
In conclusion, our bronze sea otter sculpture is a stunning and unique work of art. Well, that is sure to delight and inspire. Its lifelike details and exquisite craftsmanship make it a true masterpiece that would be treasured for generations to come. As a result, don't miss your chance to add this beautiful sculpture to your collection today!