Why is the bronze bull sculpture so popular?
The bronze bull sculpture is one of the important animal sculptures in our life. Therefore, it is often used for landscape decoration, squares, cities, gardens, zoos schools, and so on. It is a very popular sculpture among bronze carving crafts.
With the prevailing development of the sculpture industry and the variety of animal sculptures. So more and more animal sculpture products have been integrated into people's lives, especially bronze bull sculptures. Bronze bull sculptures have always been in the development of bronze sculptures. Occupy an important position. So why do people generally like bronze bull sculptures?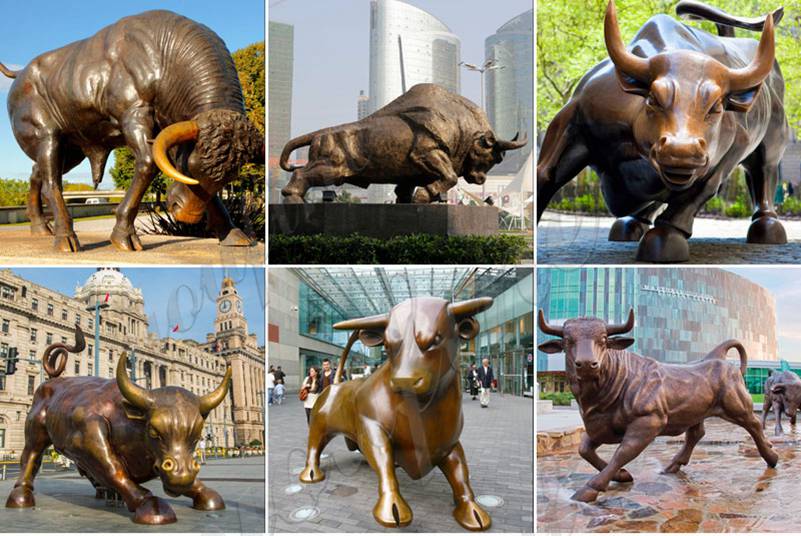 Since ancient times, people have used cattle to monitor water levels, and bulls have also been used as suppressors. The pioneering and innovative spirit of modern "pioneering bull" has always inspired us. In addition, the scope of application of the bronze bull sculpture is very wide.
The good meaning of bull sculpture:
In addition to the enterprise and company, it can also place at home. It has the beautiful meaning of prosperity and blessing. Placing a bronze bull sculpture in the shop has the effect of attracting wealth and helping businesses. As well as placing in the campus, it can give students spiritual guidance and spurring.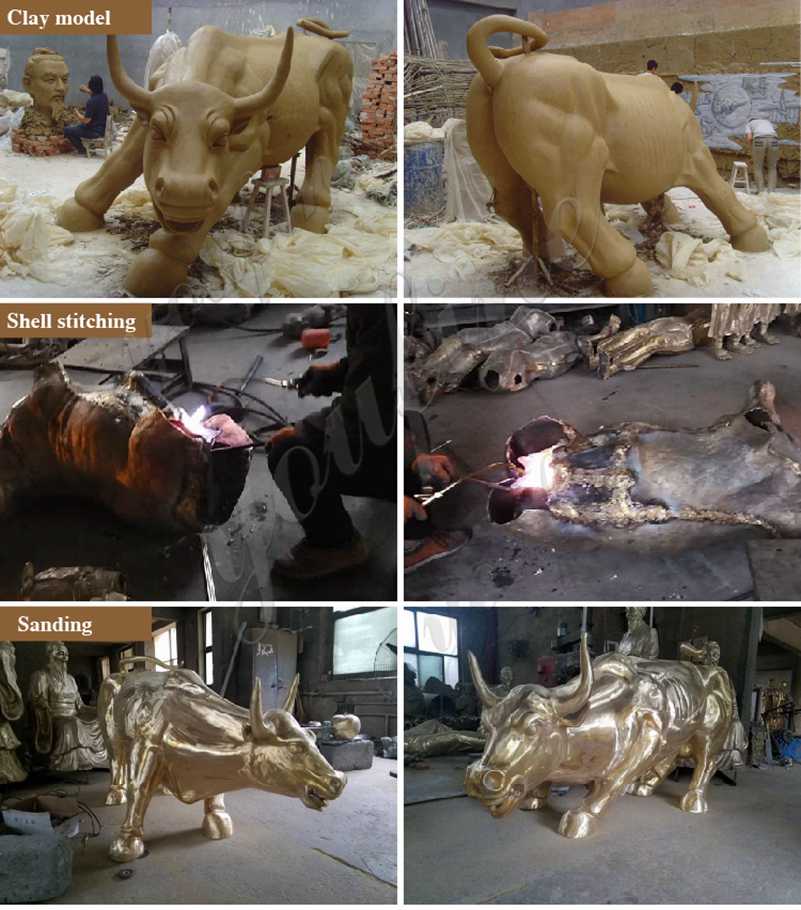 The bronze bull statue is a design based on various images of the original bull. Then use the bronze casting process to make bronze sculptures. Because the bull is a hard-working animal, it is liked by people. Therefore, there are also many sculpture designs based on the bull. Below I will introduce two more common bronze bull sculpture designs.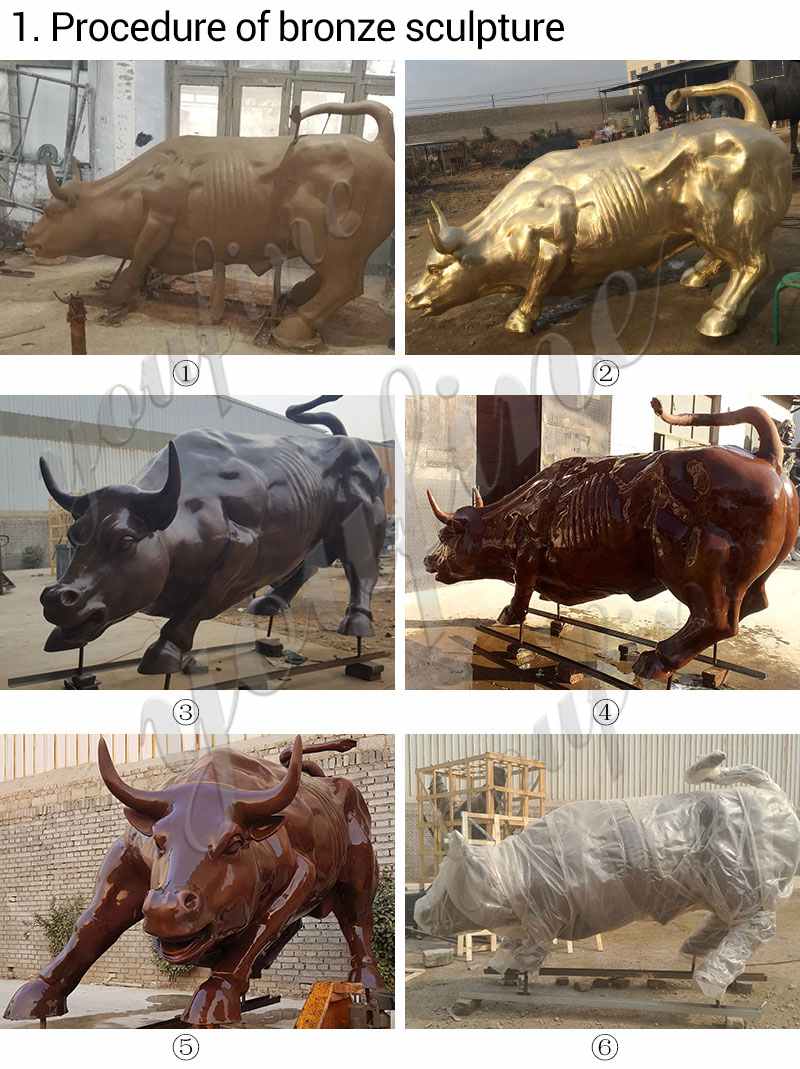 The first design: Wall street bull statue
The Wall Street Bull Sculpture is an iconic sculpture of Wall Street in the United States. And it can also be said to be a landmark of Wall Street. The sculpture is 5 meters long and weighs 6.3 tons. The Wall Street Bull has a strong body and a bullish appearance. People often use the Wall Street bull to mean the stock market, likened to a bull market.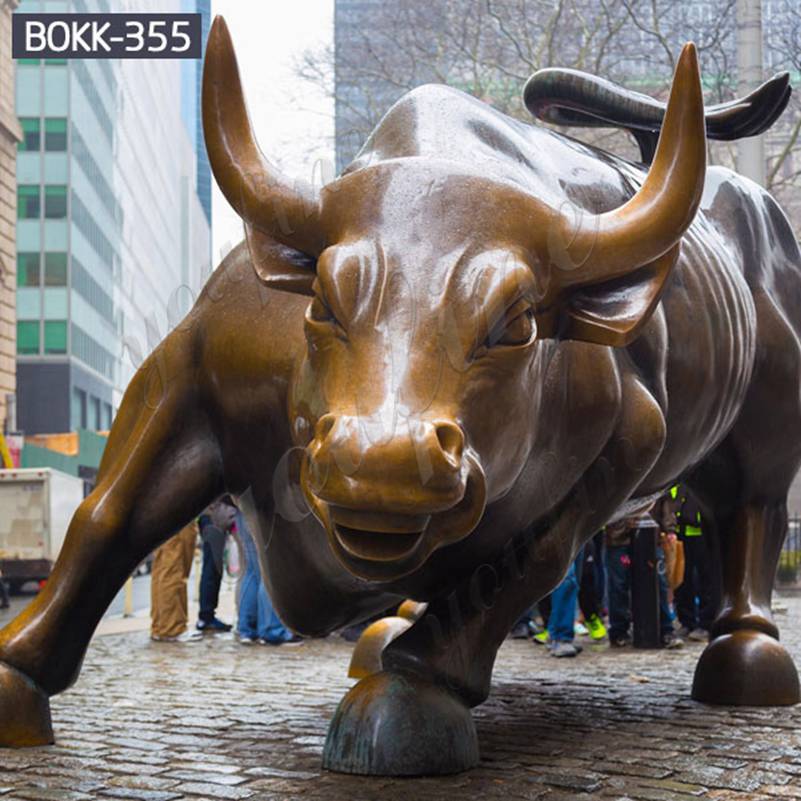 Because of the fame and powerful shape of the Wall Street Bull sculpture. Many companies like to put a large Wall Street Bull sculpture in front of their company to decorate the facade.
The second design: Pioneer bronze bull statue
There are many names for Pioneer bronze bull statue, this is the most common name. But the shape is the same, which is implied by the spirit of development, unity, dedication, and innovation. Pioneer bull symbolizes a kind of hardworking, positive spirit. The design of the pioneer bull statue is to touch the ground with four hooves and the cow head forwards.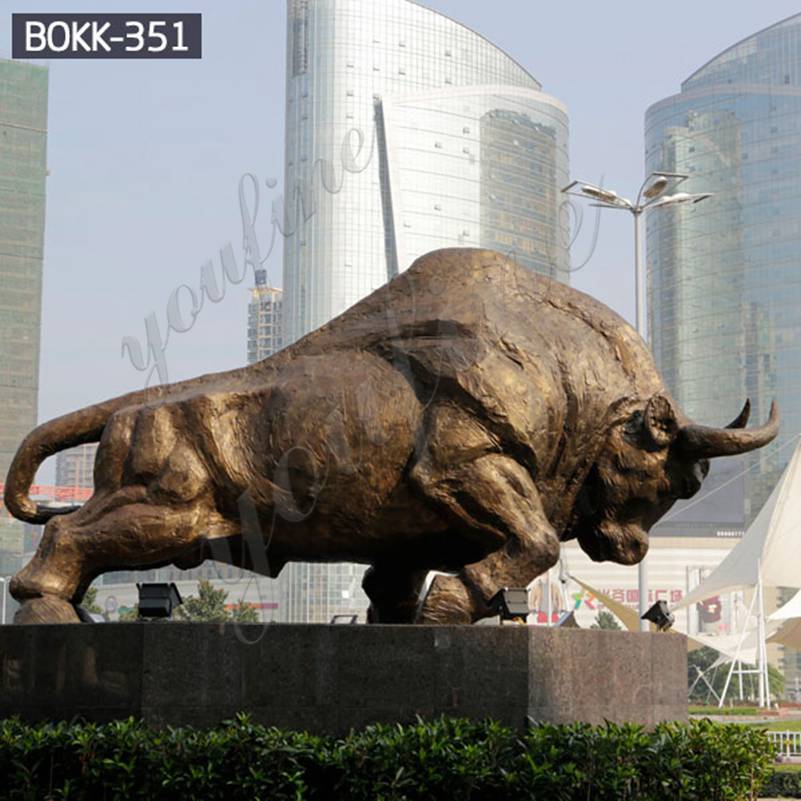 These two bronze bull sculpture designs are very classic. Which one do you prefer? And we also have their clay models, which can quickly make corresponding bronze sculptures.