What is a Bruce Lee Statue?
The Hong Kong Bruce Lee statue is a bronze memorial statue of martial artist Bruce Lee. He died on July 20, 1973, at the age of 32. The sculptor Cao Chongen created this bronze Bruce Lee sculpture. And, this famous bronze kung fu sculpture is located at the Binhai Avenue of Stars attraction. This bronze statue of Bruce Lee in Hong Kong is two meters high and weighs 600 kilograms. Moreover, the sculptural shape is taken from Bruce Lee's pose in the movie "Dragon and Tiger". It shows a classic "ready to attack" Bruce Lee pose.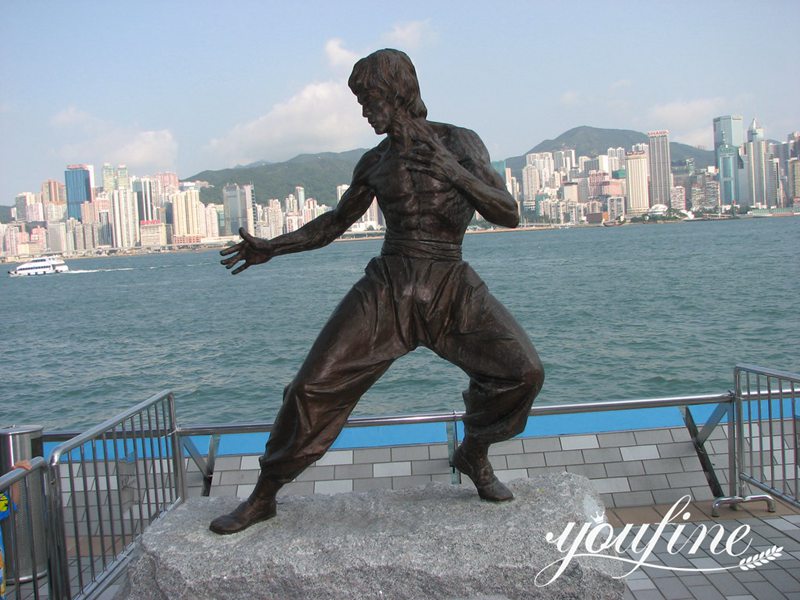 Where is the Bruce Lee Statue?
Statue of Bruce Lee in Los Angeles
An unknown artist created this 7-foot-tall bronze sculpture of Bruce Lee in Guangzhou, China. This kung fu sculpture depicts Bruce Lee in martial arts pose and holding a nunchaku. After five years of hard work , Bruce Lee's daughter shipped it to Los Angeles, California. Also, this Bruce Lee sculpture is the only one in the United States.
statue of Bruce Lee in Mostar
The statue is the world's first public memorial to Bruce Lee to be unveiled. And, a day later, a statue of the same shape was unveiled in Hong Kong. This sculpture commemorates Bruce Lee's 65th birthday. The project for the sculpture was spearheaded by the Mostar Urban Movement, a youth group led by Nino Raspudić and Veselin Gallo. They believed that the statue combined the sublime with popular culture and kung fu. The dynamic movie star is a symbol of "loyalty, skill, friendship, and justice".
Bruce Lee Statue in San Francisco
The Bruce Lee statue would debut at the Museum of the Chinese American Historical Society in San Francisco on February 5, 2022. The new exhibit would detail the life of actor and martial artist Bruce Lee. The museum is located in Chinatown.
Bruce Lee Statue in Seattle
The Wing Luke Museum is home to the Bruce Lee sculpture exhibition. The exhibition opened in 2014 and would run until 2019.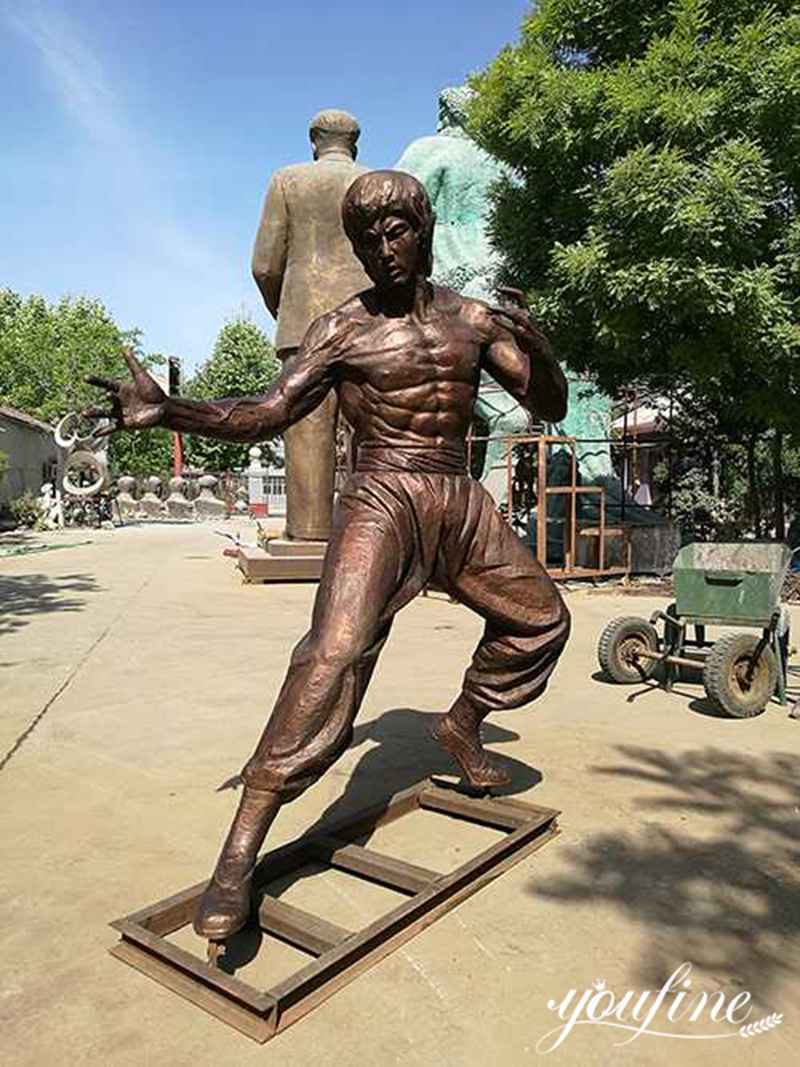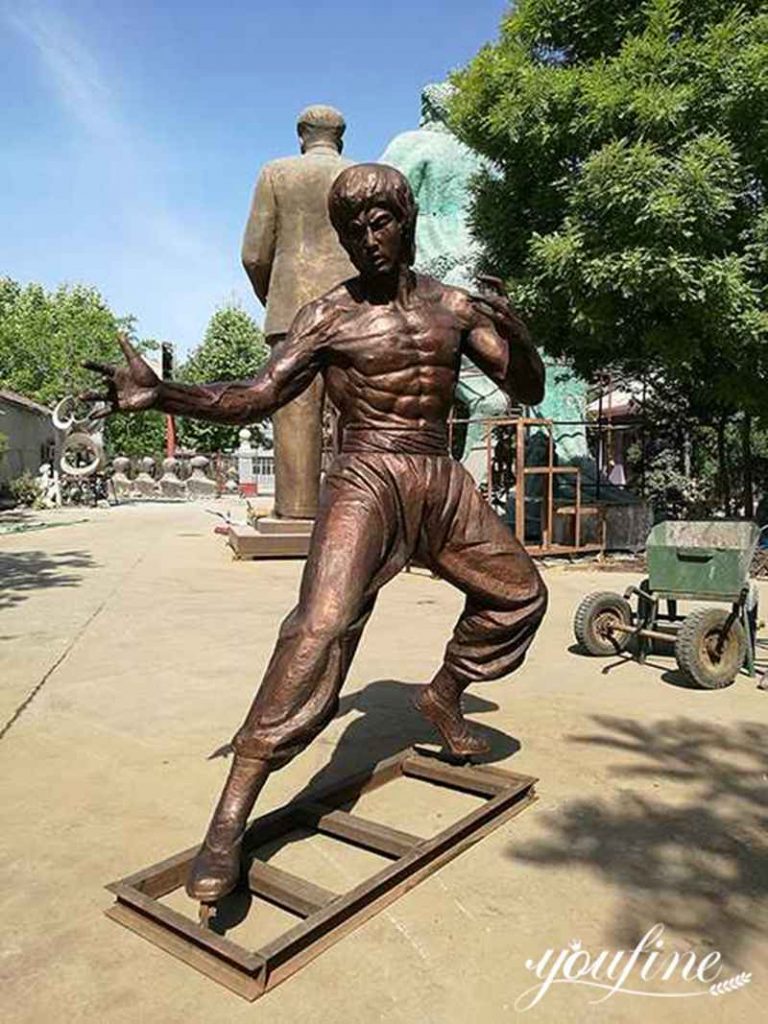 When was the Bruce Lee Statue Built?
The Bruce Lee sculpture was unveiled on June 15, 2013. Hundreds of people attended the Bruce Lee memorial, including Asian-American actor James Hong. Also, this Bruce Lee sculpture is permanently installed on a memorial pedestal.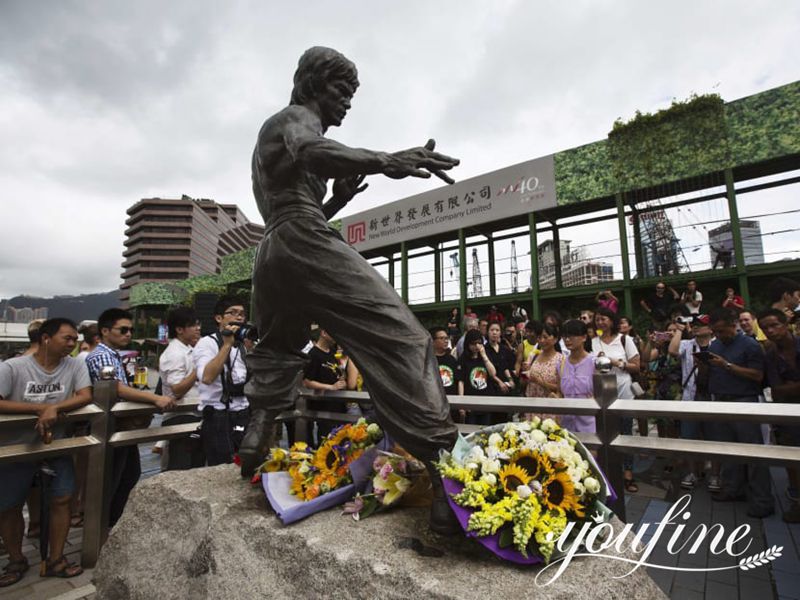 Why is Bruce Lee's Grave in Seattle?
Bruce Lee's grave is in Seattle and Bruce Lee is buried in Capitol Hill Lakeview Cemetery. His family considered Seattle to be Bruce Lee's most comfortable home. The best and simple life of Bruce Lee and his wife was in Seattle. They were happiest when they lived in Seattle.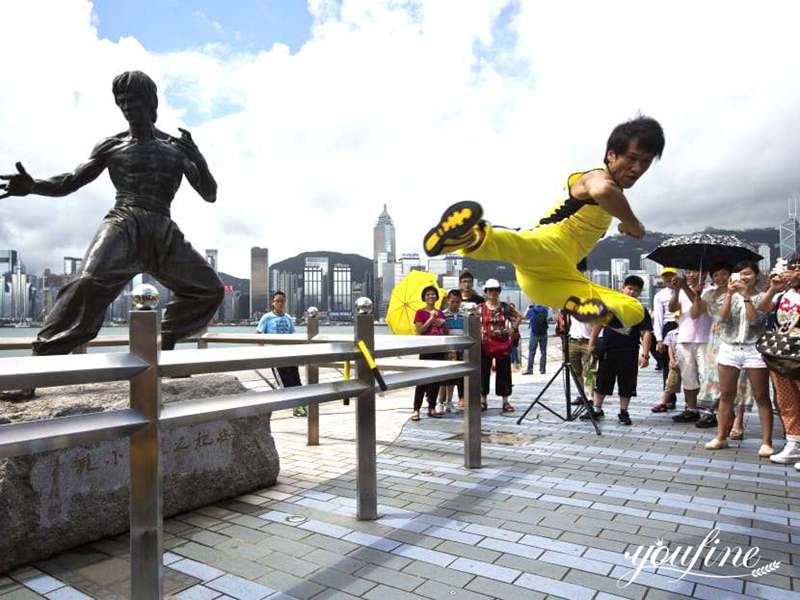 YouFine has Extensive Casting Experience:
We cast custom sculptures for many famous people. Especially our artists are serious fans of Bruce Lee. He has cast classic Bruce Lee sculptures for friends all over the world. And, our artists cast this bronze figure for you using the traditional lost wax method. And, our artists master all casting techniques proficiently. Our sculptures are extremely of high quality. We use silica sol technology in the casting process. Over a long period of time, this technique would ensure that your sculptures would not appear as white splotches. As a result, your sculptures would look good for longer.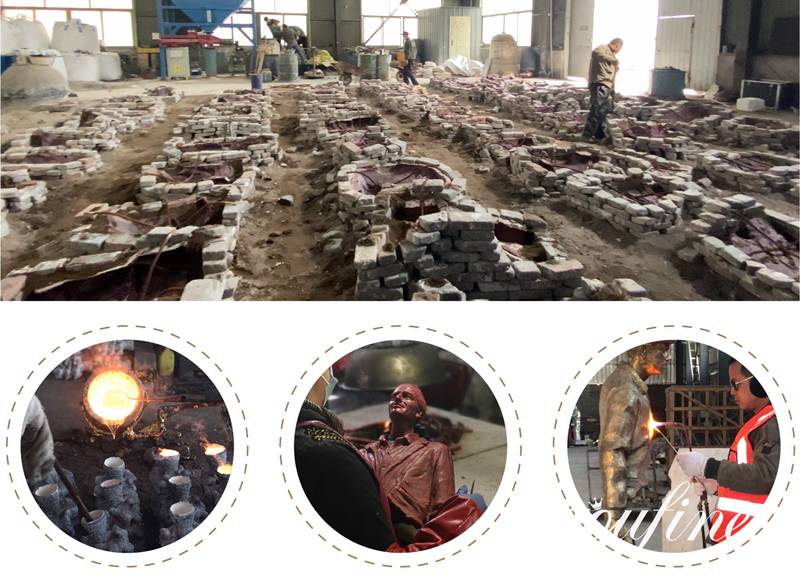 Realistic Clay Model:
Because we cast this bronze Bruce Lee sculpture for many clients. Therefore, we have a refined clay model. Therefore, you could use our Bruce Lee clay model for free. This would save you an objective fee. And you could also receive your sculpture very quickly.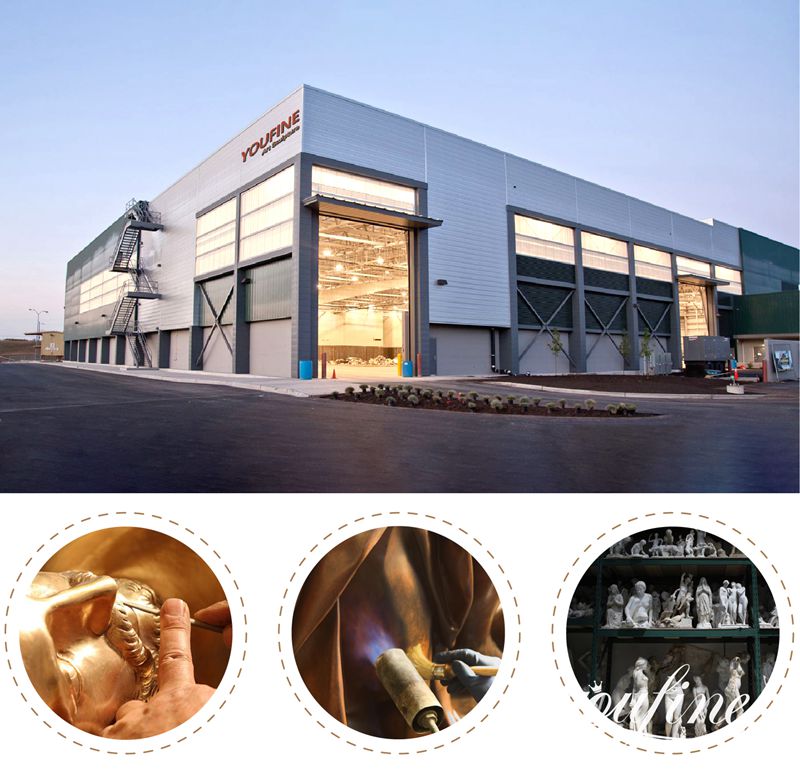 If you like this bronze kung fu art sculpture please feel free to contact us. YouFine would provide you with great factory-direct prices.