This large bronze racing horse statue is one of the latest bronze horse sculpture designs finished by our factory. Recently, our factory has received many orders from customers. They all like and want to buy horse racing sculptures for their gardens decoration. So this design is made for one of the customers.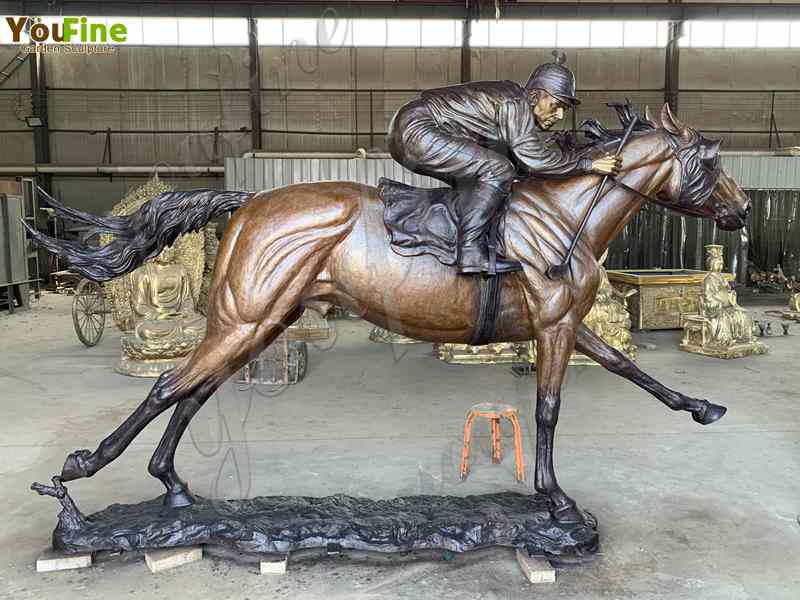 Our clay mold of bronze racing horse statue:
This bronze racing horse statue is very large in size, about 2.5 meters high. Before making this bronze sculpture in our factory, we need to make a 1:1 clay model. This clay mold model is handmade by our professional clay mold master. Our clay model master Jiang is very good at making clay models of horse sculptures. And he makes animal clay models all year-round, so he has a very rich experience. And in order to make the horse more realistic, he went to the horse farm to study the structure of the horse.
Therefore, our very lifelike and vivid 1:1 clay model of racing horse could certainly provide a good foundation for casting corresponding bronze sculptures.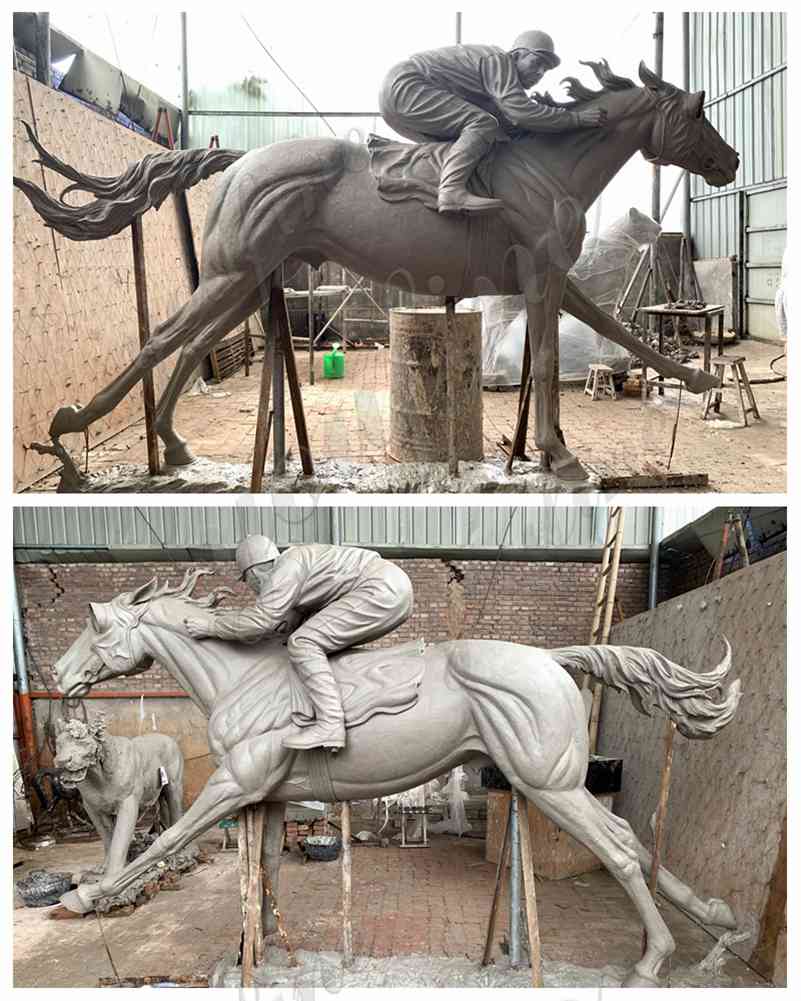 You Fine use the traditional lost wax method:
When making this bronze racing horse statue, our factory would use the traditional lost wax method. This is a complicated casting process, which takes about 33 steps. You Fine Bronze Factory has more than 35 years of experience in bronze sculpture casting. Therefore, our master has mastered this casting technique proficiently.
At the same time, our professional masters are very pursuing the ultimate in artwork, and have very strict requirements on the details of the statues. Therefore, all the works are carved very realistic and vivid in their hands. At the same time, our factory uses the most advanced silica sol technology, this technology ensures that the surface of the sculpture would not produce white spots, even if used for hundreds of years without any quality problems. However, the use of ammonia would not achieve this effect.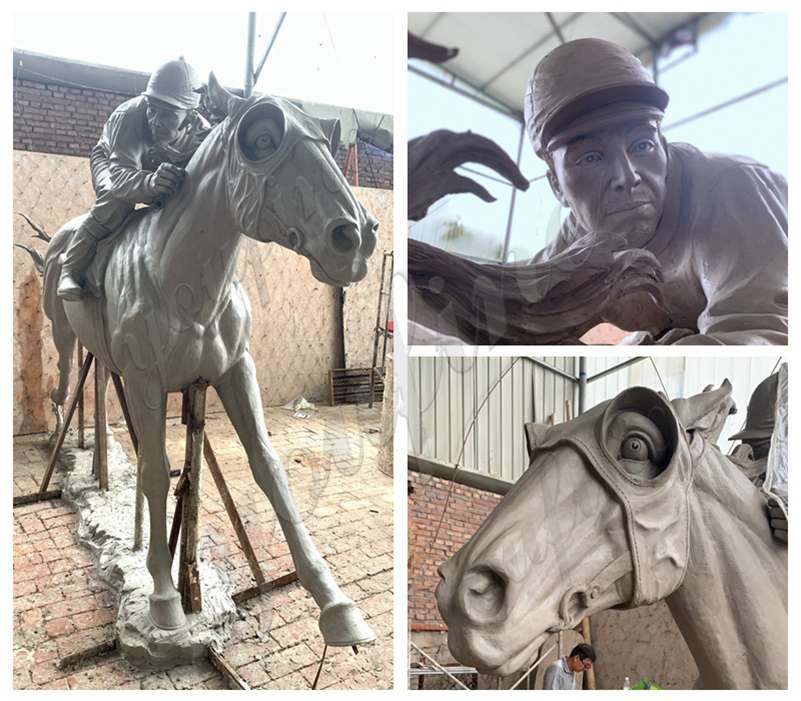 Why Choose You Fine Bronze Factory?
Everyone of You Fine regards the quality of the product as our life, so any sculpture from our factory could withstand the test. This latest bronze horse racing sculpture has a 1:1 clay model in our factory. Therefore, if you like this bronze sculpture, please feel free to contact us and we would provide you with the best price.