Introduction to the Traveller Bronze Statue:
The classic Traveller bronze statue is the work of the famous French sculptor Bruno Catalano. A French sculptor who has loved art since childhood, he has been working with statue since the 1990s and has shown exceptional talent. He imprinted his own style on the statue, which captures the viewer's attention while conveying this desire.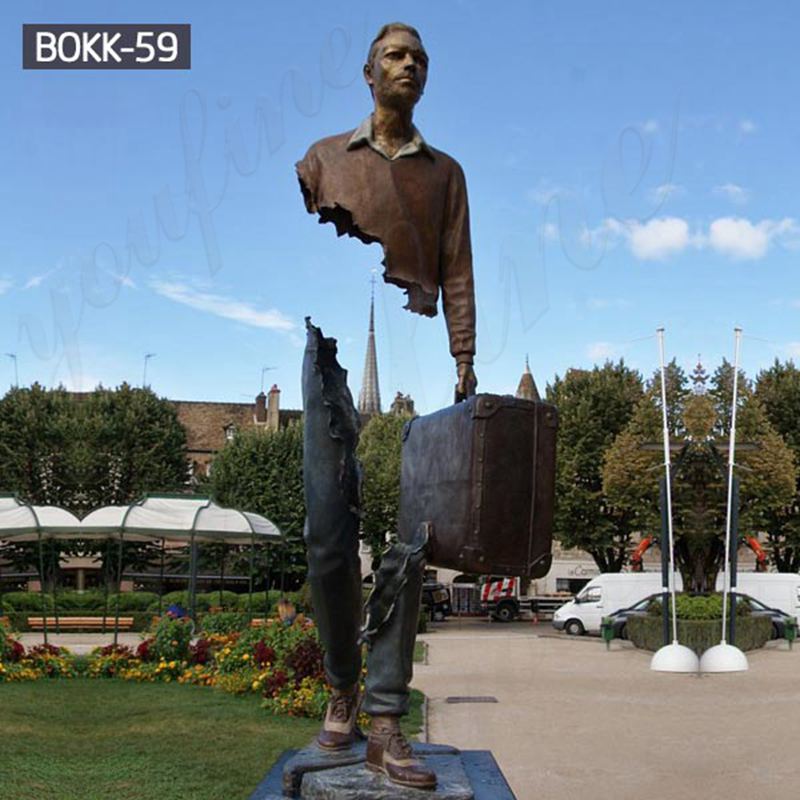 You Fine Traveller bronze statue:
You Fine was founded in 1983 and has been around for almost 40 years. We have done countless statues and are proud to have our statues all over the world. Many of our hotel clients customize a unique traveller statue. Placed in the hotel square, they seem to tell people who are travelling that they can rest here. It is a very good promotion and attracts many guests.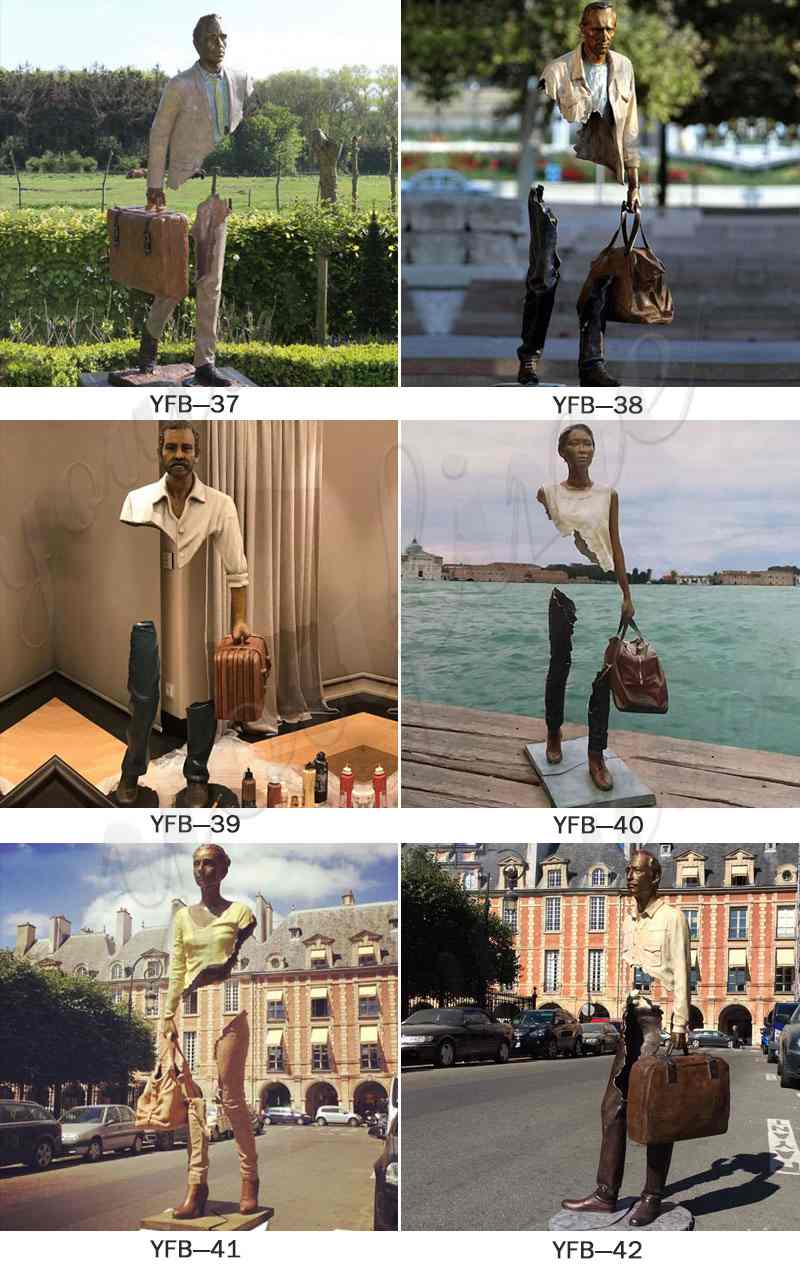 The process of making a bronze statue:
All of You Fine's bronze statues go through a 33-step process. Notably, we make a clay mould before casting the bronze statue, recreating the piece 1:1 for the client to confirm before proceeding to the next step. We use a traditional lost wax process to reproduce the product to the maximum extent possible. Unlike other factories, our technology is always improving and our products can withstand both the cold winters and the hot summers. Some suppliers have cheaper products, but technology is not professional. The final product will have white spots over time.

Art knows no borders:
Would you like to be such a traveller? How wonderful it is to walk alone, with a suitcase, around the world. Imagine growing up in a world where you are exhausted, as if you have lost your soul. But we still have the courage to pick up our suitcases and go and see the world we aspire to. Art knows no boundaries, and the statue is not just a decoration, it can sometimes be a source of deep thought.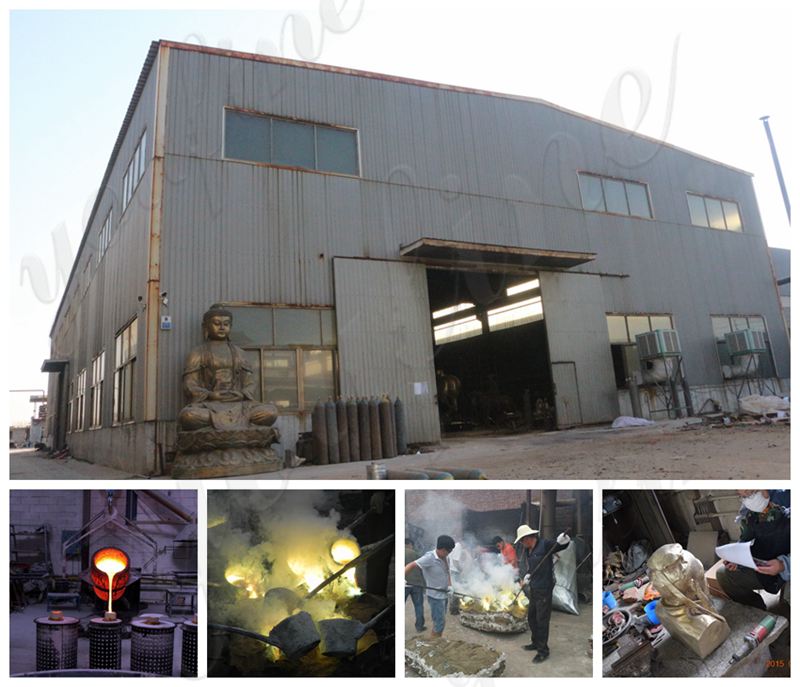 Choose You Fine:
A passion for art and a focus on quality. If you like this product, please feel free to contact us. Our bronze Bruno Catalano Traveller statues are designed in a style, colour and size that can be customized to your requirements. If you have a preferred design idea and size for the Traveller, feel free to send your suggestions to You Fine statue or contact us at any time.