Introducing Bruno Catalano Sculpture for Sale:
This exquisite bronze Bruno Catalano sculpture for sale was cast for one of our hotel clients. He was very satisfied with our sculptures, especially the facial expressions of the Bruno Catalano sculptures are so realistic. This sculpture is only a part of the body, and he is holding a suitcase in one hand.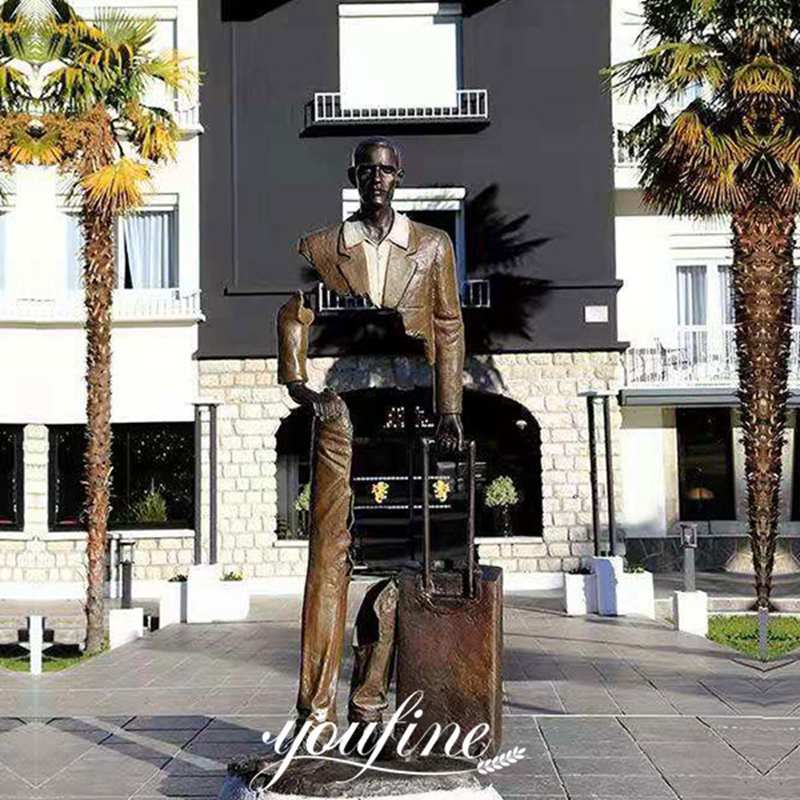 The bodies of Bruno Catalano's artwork figures are hollowed out. Such a structure implies a profound travel meaning. Each of us would take half of our body to travel far away to cleanse our soul. Of course, on the road of travel, we are not just for fun but for peace of mind. In travel, people walk toward their own salvation, discover a new self, and gain a bright future. Everyone's mood would be different when they see the works of this group of travelers. Therefore, we could leave more room for imagination in our minds.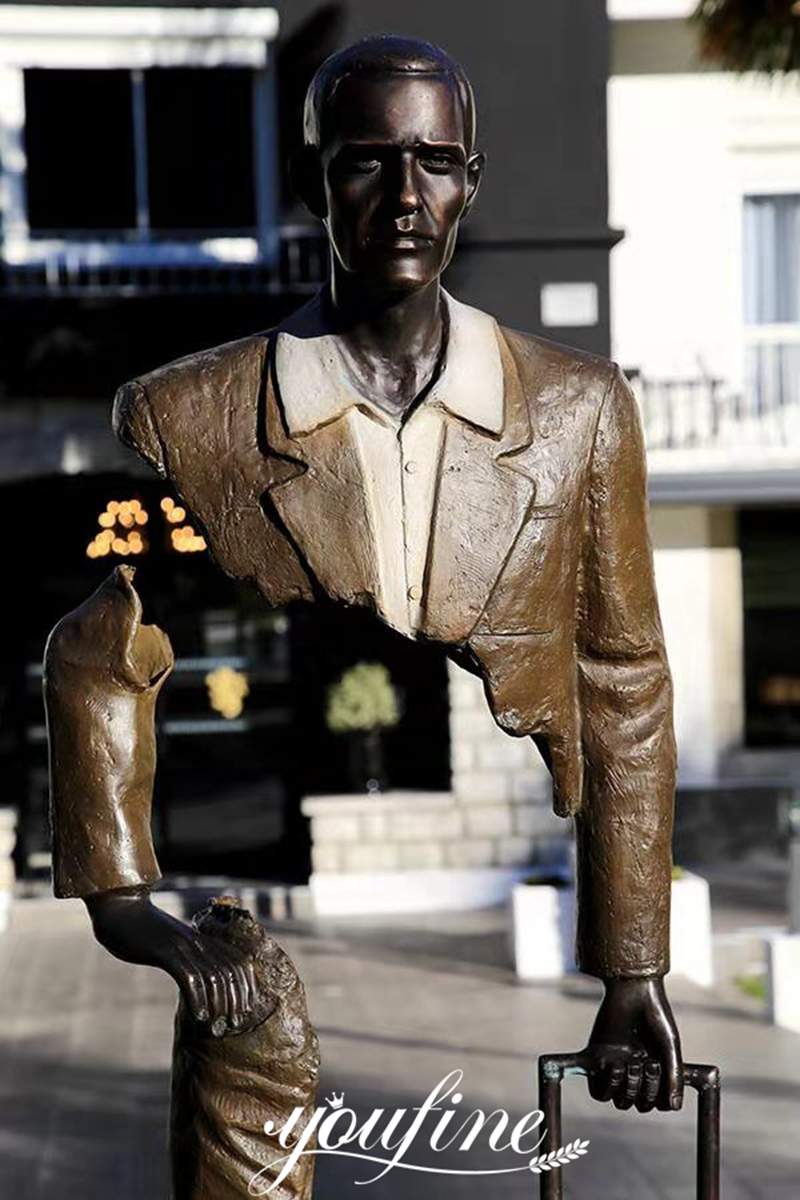 Bruno Catalano Art Creation:
Bruno Catalano is a French sculptor born in 1960. Also, he loved art since childhood and started a career in sculpture in the 1990s. In addition, he showed brilliant talent in the bronze sculpture art industry. Bruno Catalano sculptures reveal to us a desire of the artist. He imprints his style on his sculptures, capturing the viewer's attention while conveying that desire.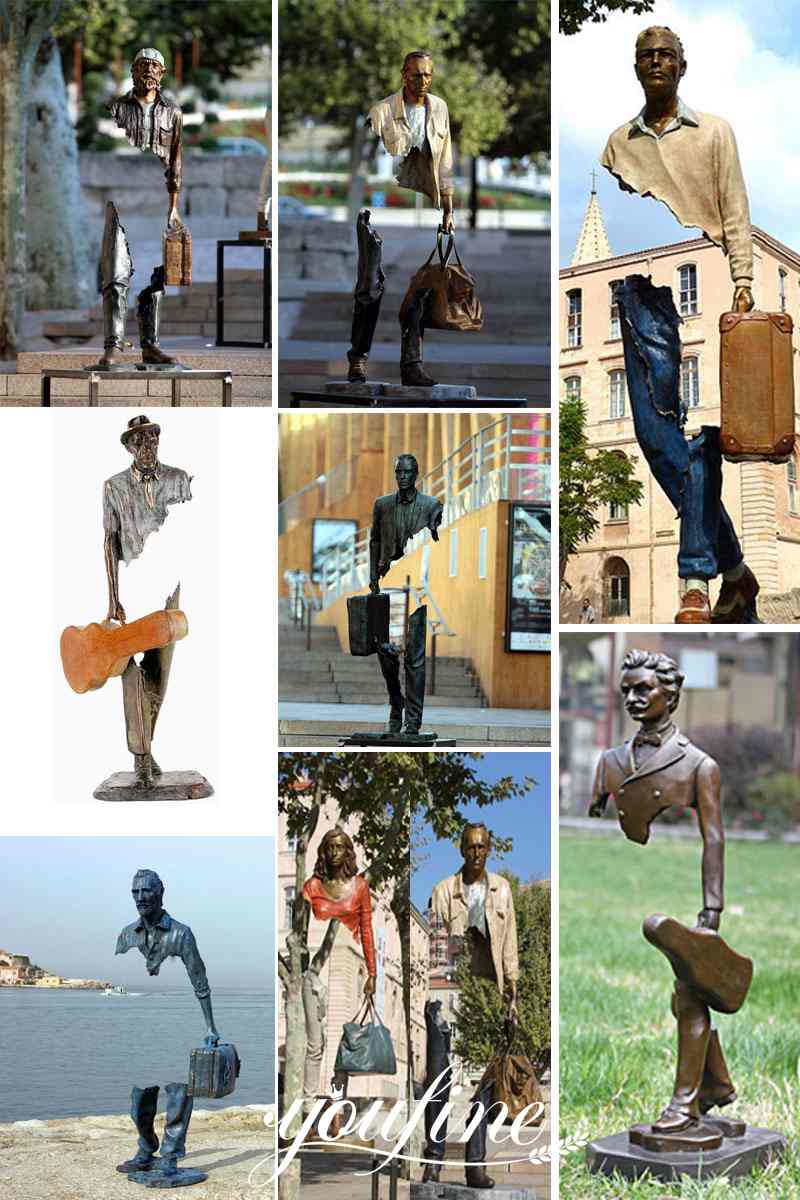 Advantages of YouFine:
YouFine bronze Bruno Catalano sculpture is durable and long-lasting. The YouFine bronze figure statues use the traditional lost wax method. There is no doubt that this bronze traveler is of high quality, with lifelike expressions. YouFine's traveler bronze sculptures are numerous and available in a variety of styles. YouFine uses silica sol to cast bronze figure sculptures, so our sculptures would not appear white spots on the surface after a long time. Without a doubt, you would get a very practical and highly collectible sculpture. Besides, YouFine has a professional sales staff, you would enjoy a wonderful shopping experience!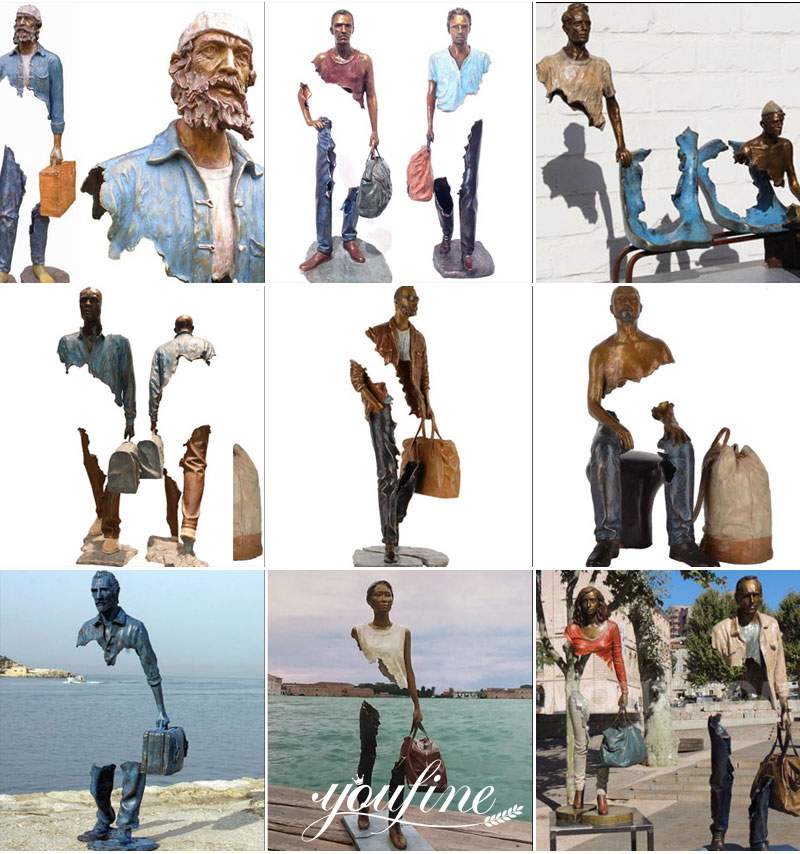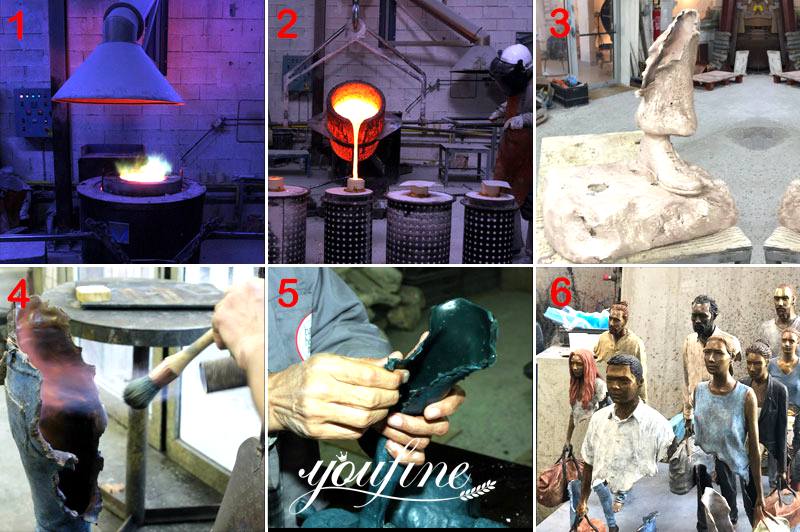 Shop with confidence at YouFine and you'll get more and save more on our site! If you like this sculpture, please contact us immediately.