Famous artist Bruno Catalano calls his series of bronze Bruno Catalano Travelers sculptures The guys who have no heart and lungs-heartless, but with a soul. French contemporary sculptor Bruno Catalano was born in 1960. From Morocco, Bruno is the third and last child of the Sicilian family. In 1970, Bruno left Morocco to go to France. An exhibition was held in Marseille in September 2013 to celebrate Marseille's status as the European Capital of Culture and to display ten bronze sculptures of excavated and hollowed-out chests in Marseille.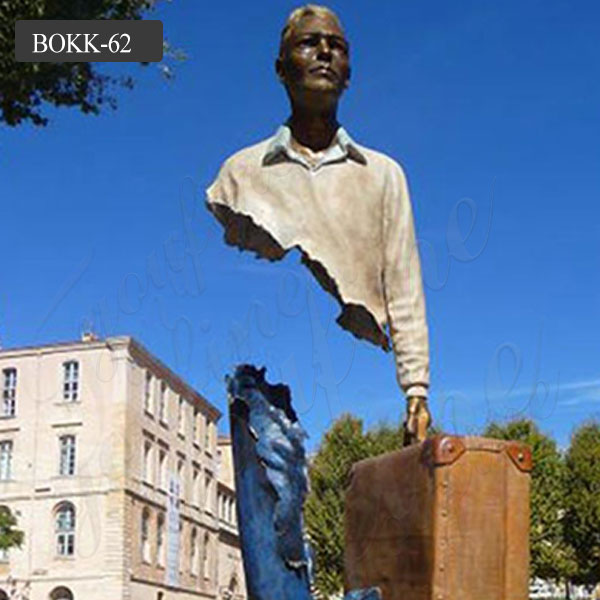 A high level of evaluation has been made throughout the country and in the international community, which is a collection world of major enterprises and large-scale private and public collections. These people are shown in France, the United Kingdom, China, Belgium, Switzerland, and the United States, respectively.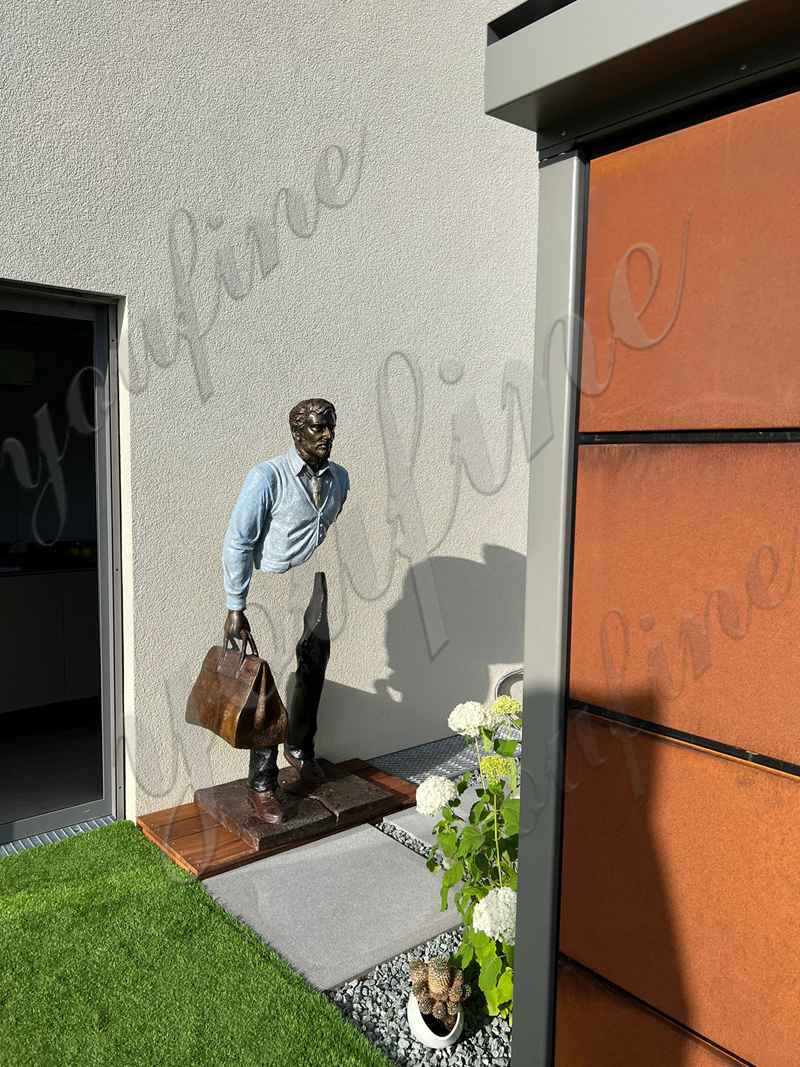 These statues are also fascinated by their technical and artistic, symbolic meanings and leave space for many imaginations. Some images seem to be gone, and some more appeared before our eyes. Contrary to the travel and breadth and rich point of view, Catalano, unfortunately, does not come back forever, making his every trip feel part of himself has disappeared. The ' fragments ' make the most of this ethereal effect by breaking into three sculptures to create one unit. The man is held together in fragile and delicate, by losing more and more of his own, until only his legs and bags remain.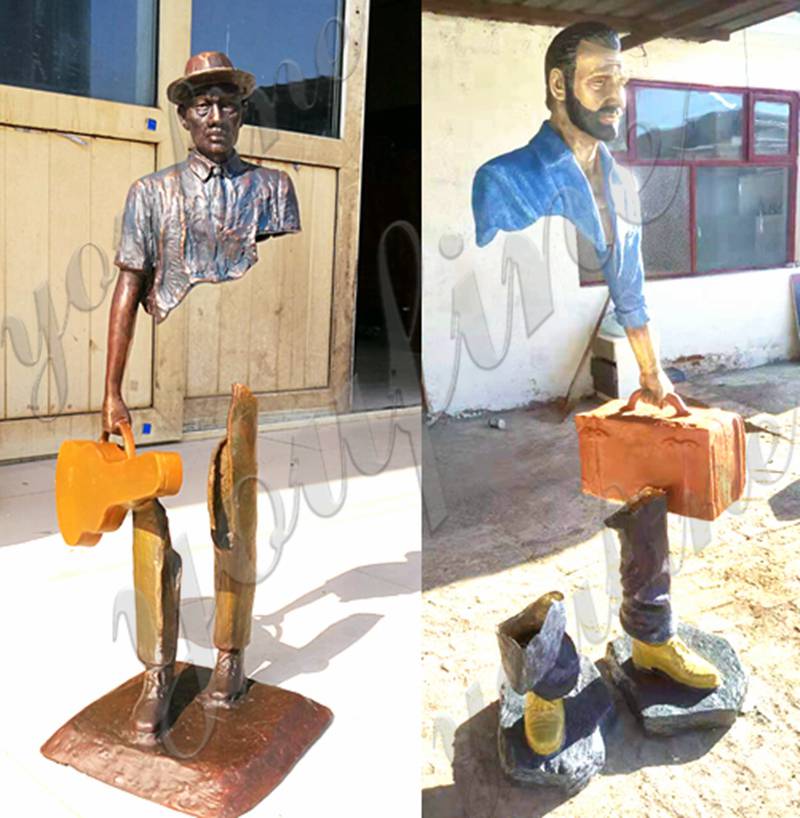 These Bruno Catalano sculptures were exhibited in Marseille to mark its status as the European Capital of Culture in 2013. Even if they have not been missed, they are also a skill, but the missing elements of the sculpture make them truly unique. They left a space in their imagination – what did they miss, or did these "voyagers" just do something?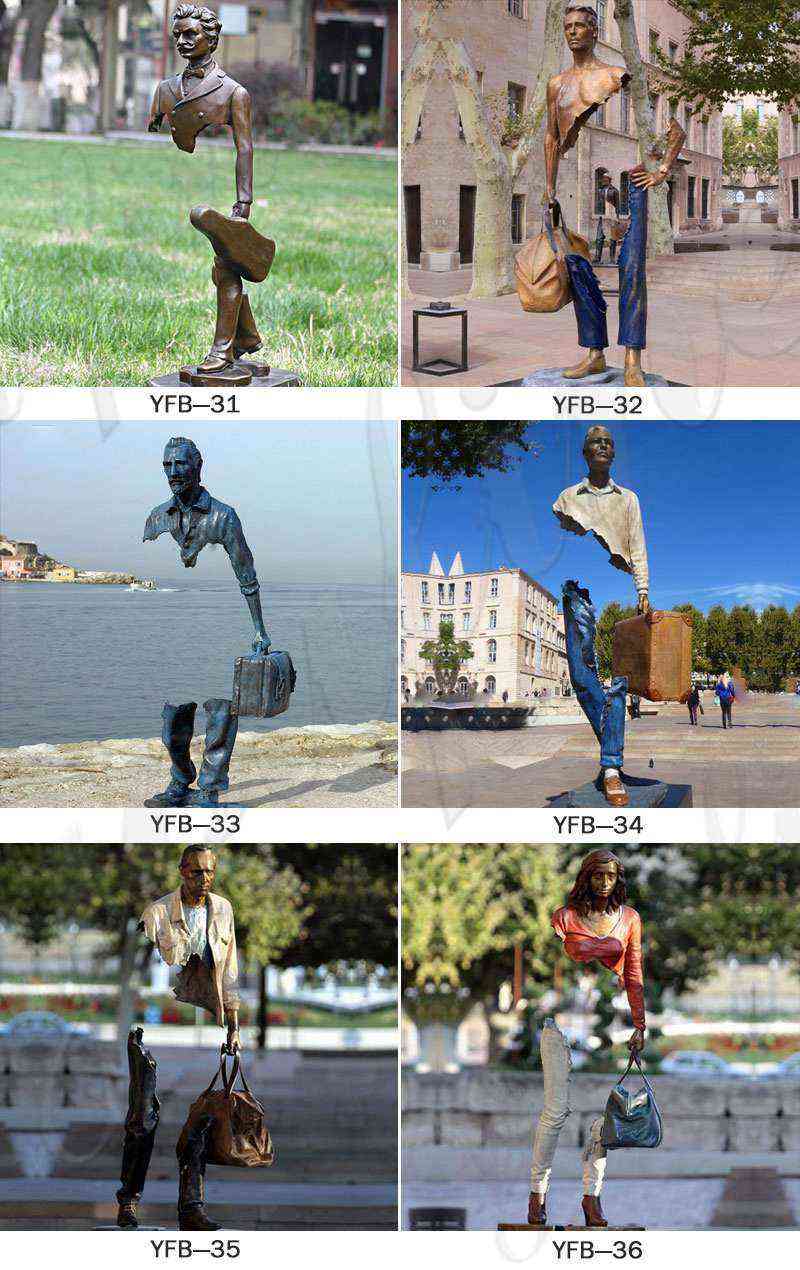 The Advantage of  Our Bronze Statue:
All of our bronze traveler statue products are cast from the highest quality bronze materials, containing 80% bronze and 20% other metal materials while utilizing proprietary casting techniques- the" Lost Wax Process". We paint, oil, and seal all bronze statue products to ensure that the bronze Bruno Catalano sculptures are solid and rust-free. So you know they will last a lifetime and truly are solid as a rock!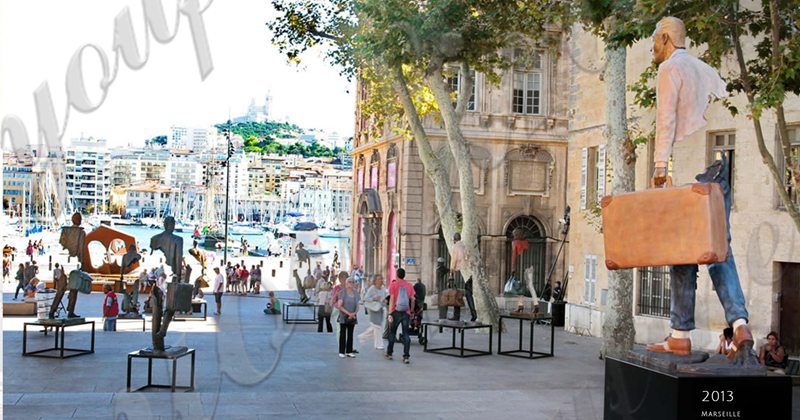 The statues are available in a wide variety of colors and styles. You Fine Art Sculpture could make a variety of bronze statues, but only some products are displayed online. You could also contact us if you want other design styles because we could also accept the customization of any military sculptures. Please note that only if you want any bronze sculpture products, you could order from our factory.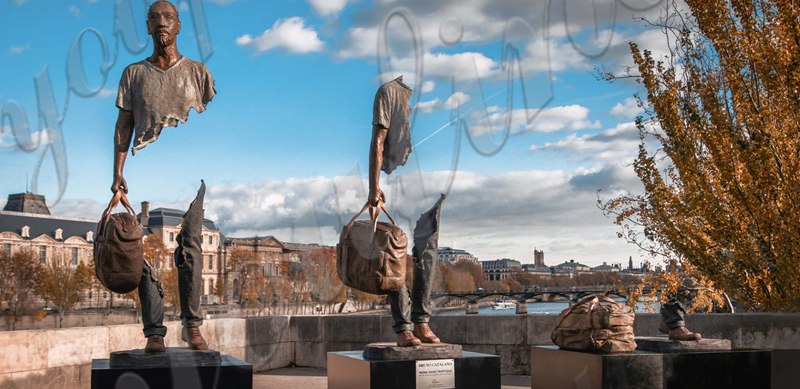 YouFine Art Sculpture is focusing on making different bronze Bruno Catalano statues for 40 years, the quality of our self-made man Statues is guaranteed, for more information, please contact us quickly!